To the many friends, family, and fans who made donations in support of our intrepid Spring Break Service Trip Volunteers: Thank you!  The 7-day trip to Utuado, Puerto Rico was an unforgettable opportunity for YouthBuild students to participate in service learning while exploring a new culture and landscape.  This trip wouldn't have been possible without your support.
This year's service learning opportunity included work clearing trails and roads on an organic coffee farm in central Puerto Rico.  This was not an easy task – some of the fallen leaves in the surrounding forest were as big as our staff members! – but students persevered and even composed YouthBuild-themed chants to sustain their morale as they explored the new terrain. This work will count toward the 675 hours of volunteer service that every YouthBuild student must complete to graduate.
The group additionally traveled to several Puerto Rico landmarks, including an indigenous ceremonial site, a mountainside formation called Cueva Ventana, and the capitol city of San Juan:
"The highlight of the trip was to be in Puerto Rico," said student Ciera Russum, who added that she'd never traveled somewhere predominantly Spanish-speaking. She also enjoyed trying new types of food while on the trip, and having the opportunity to deepen her friendships with other YouthBuild students.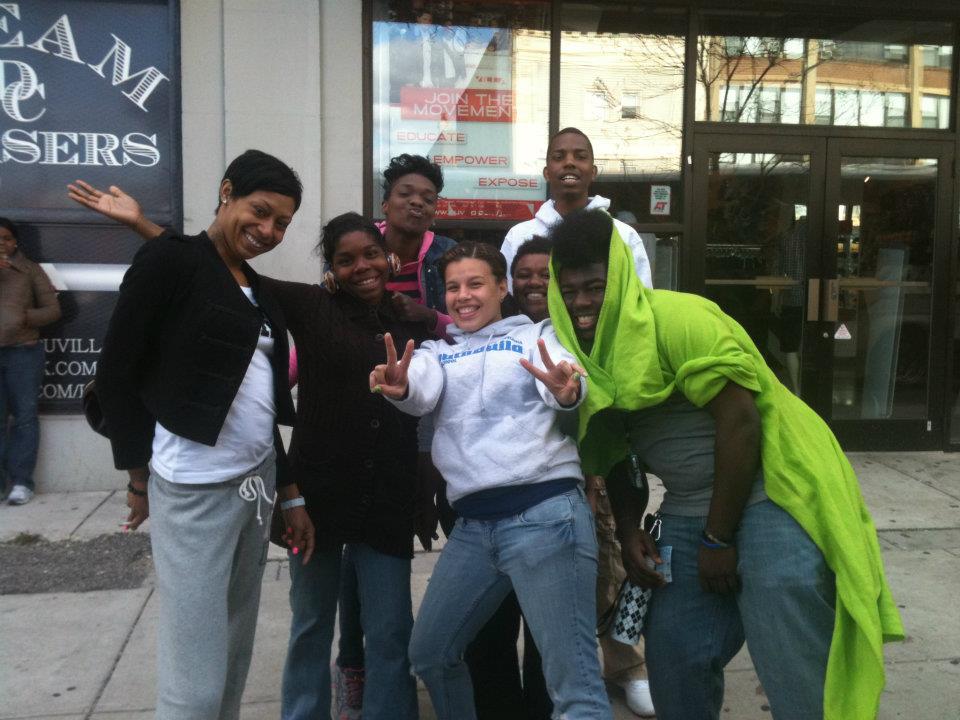 Ciera's only regret was that she did not bring a camera with her.  Luckily for her – and those of us who stayed on the mainland for Spring Break – the YouthBuild staff who accompanied students on the trip took many terrific photos.  For more of their pictures, check out our 
Spring Break 2012 photo set on Flickr!