November 25, 2019—YouthBuild Philly celebrated our most recent graduating class of 29 students with a commencement ceremony at Zion Baptist Church. November graduates have shown remarkable perseverance throughout the school year and are a true testament to YouthBuild Philly's core values of Respect, Excellence, and Perseverance.
The event was attended by staff members, loved ones and supporters who were thrilled to celebrate this major milestone with the graduates. The ceremony kicked off with opening remarks from the Director of Student Life, Zuri Stone, and Executive Director, Scott Emerick.
Following these remarks, four graduates who were voted on by staff and fellow students received special awards, the REP awards and the YB Way award. The REP awards are given to students who personify the core values of YouthBuild.

The Respect Award was given to Jamile Walker for demonstrating high regard for the opinions of others, the Excellence Award was given to Erica Wiggins for demonstrating work of outstanding quality, and the Perseverance Award was given to Jamilliah Willis for demonstrating the ability to not give up easily, and to pursue success despite opposition or discouragement. The YouthBuild Way Award is given to a student who cooperates with other students and is willing to work together towards a common goal. This year, the YB Way award was given to Jadah Celestine who was also voted on by her peers to be the student speaker.

The awards ceremony was followed by words of encouragement from Social Studies teacher, Anthony Smith, and student speaker Jadah Celestine.

Lastly, the ceremony concluded with graduates receiving their diplomas. Every graduate selected a loved one and/or staff member that supported them throughout the year to present their diploma to them. Graduates officially became #YBMade with the ones who mean the most to them.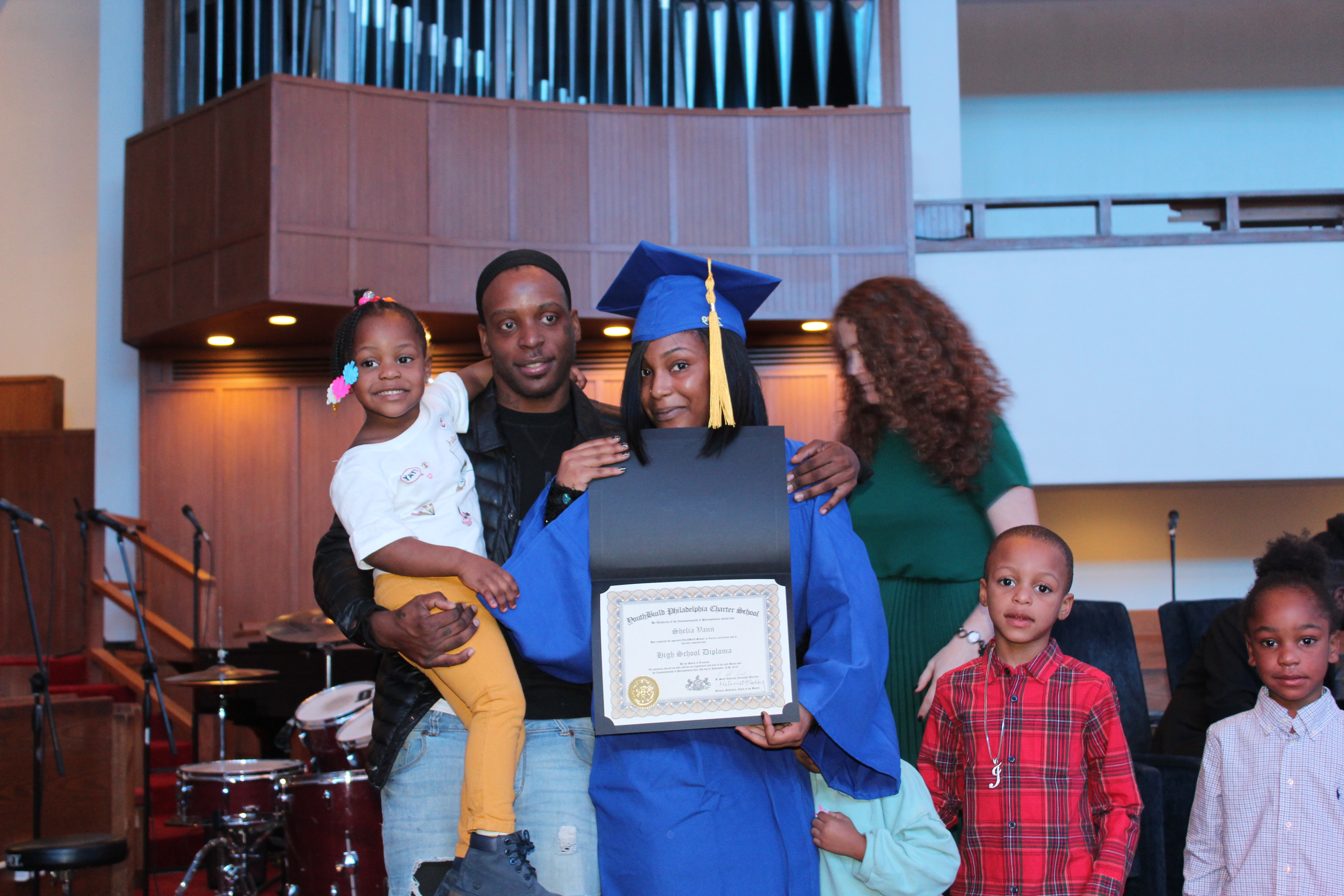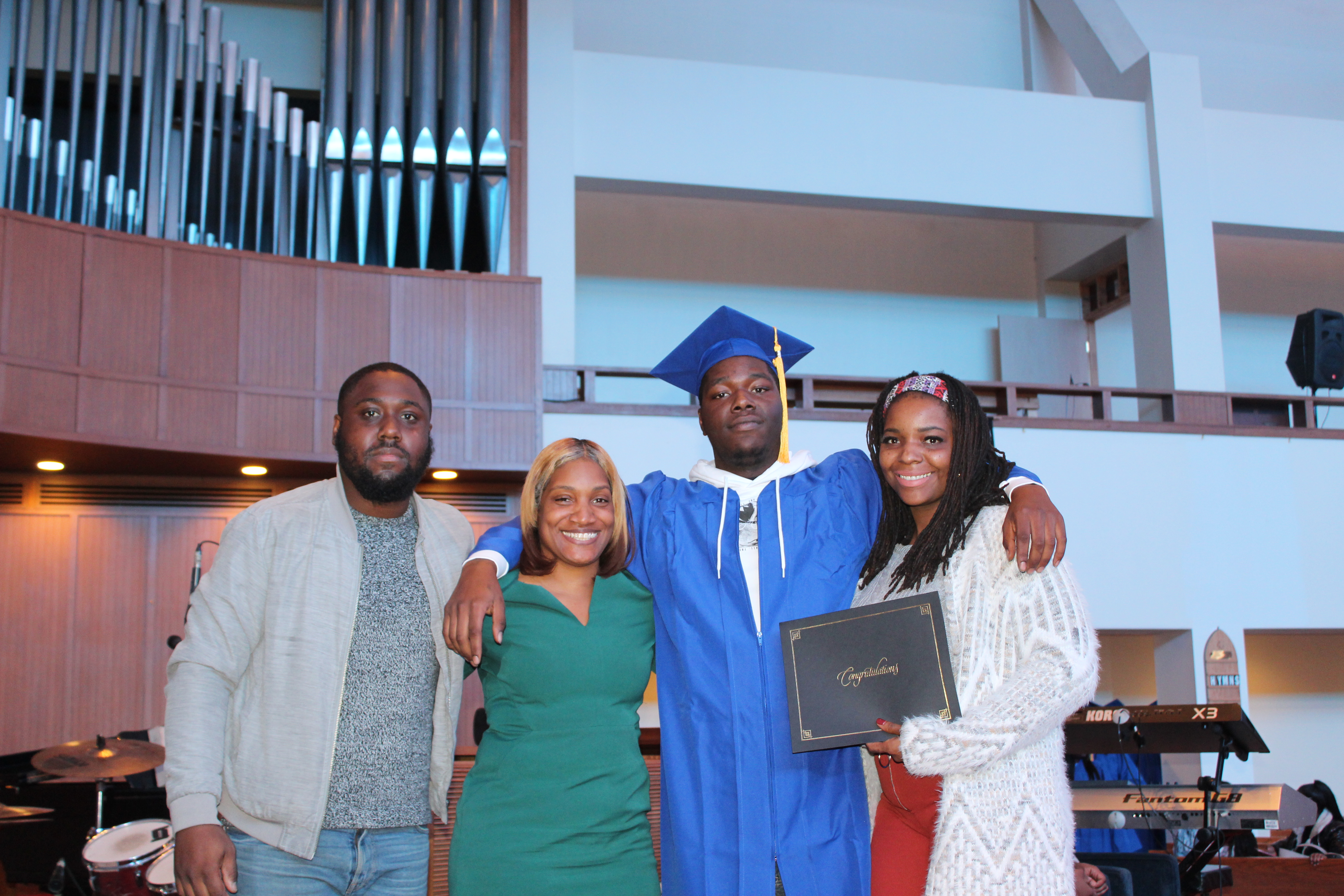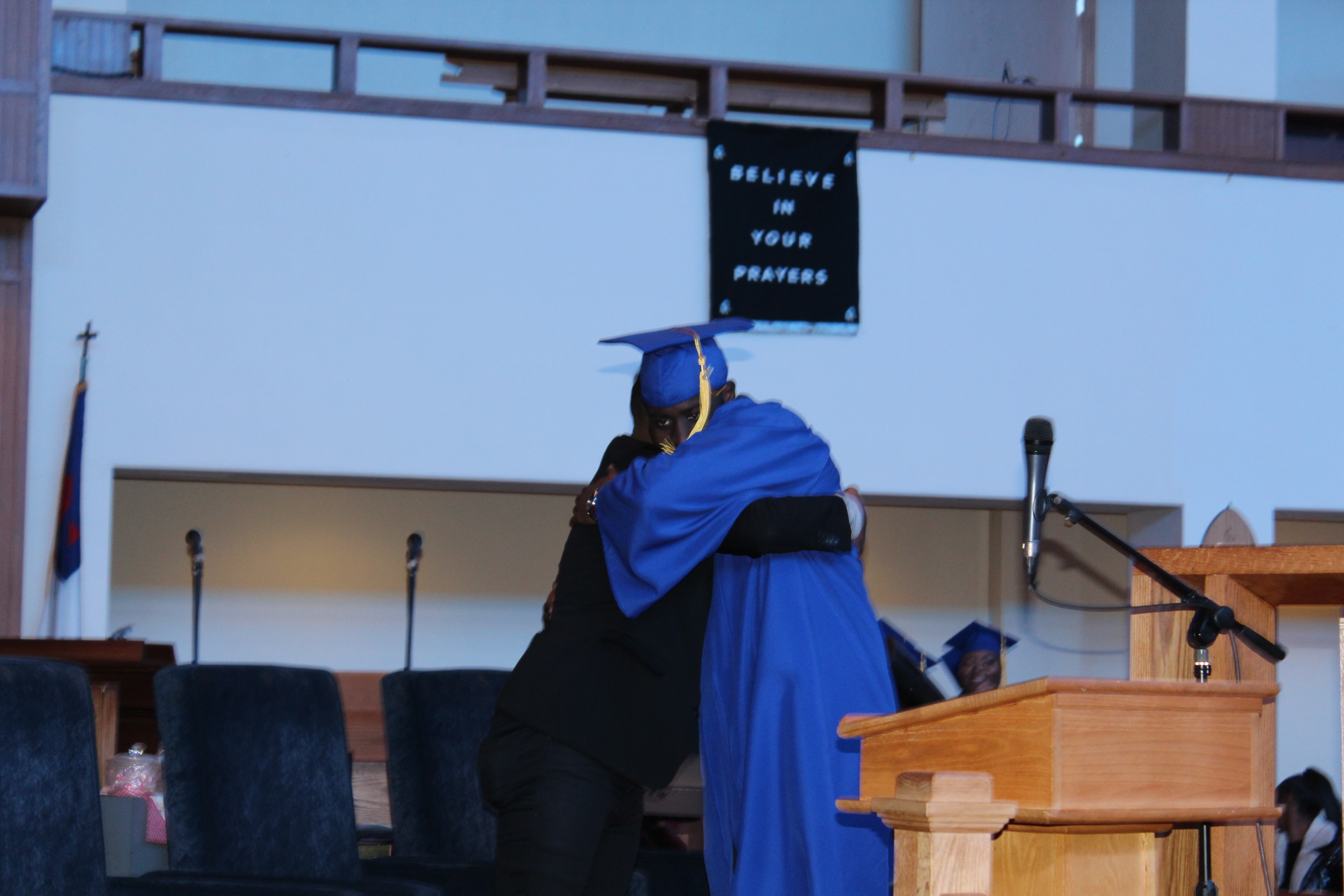 Shout out to the Class of 2019! Your perseverance continues to serve as an inspiration to us all.
#YBMade19
See below for a slideshow of more photos from the ceremony: