On Thursday, October 19, we kicked off our first service event of the academic year at the Athletic Recreation Center in North Philly! Students and staff had a great time revitalizing the center's common areas, painting, planting greenery, and reorganizing their studio space. At the start of the event, students and staff were divided by GPS and assigned specific tasks to manage for the duration of the event. Greenbuild and advanced construction were assigned to rake leaves and compile into bags for disposal. Child and Youth Care and Healthcare partnered together to paint the rec's benches and sketch a hopscotch game for young people to play. Culinary and our business administration scholars teamed up to organize the rec's recording studio and gym area.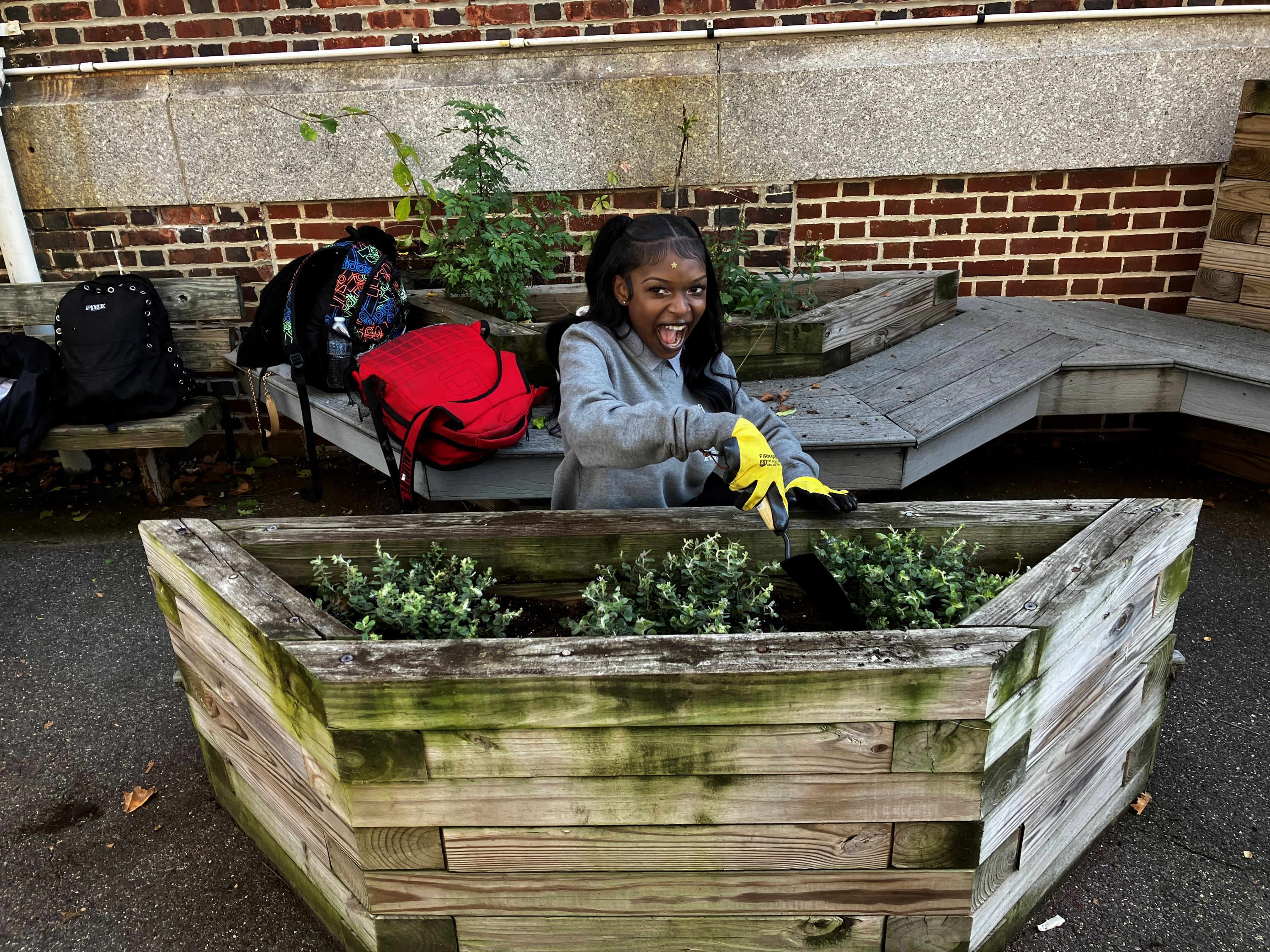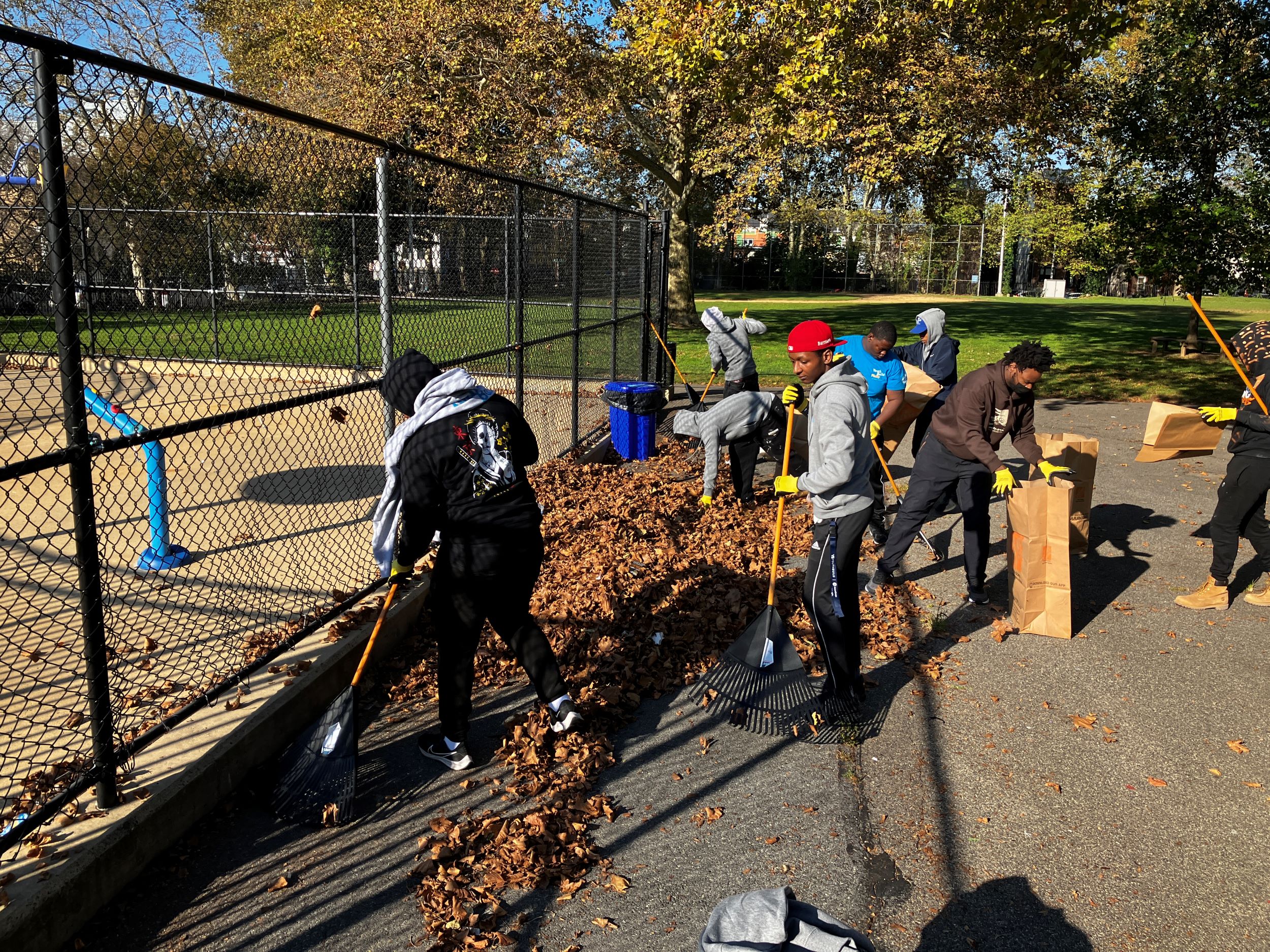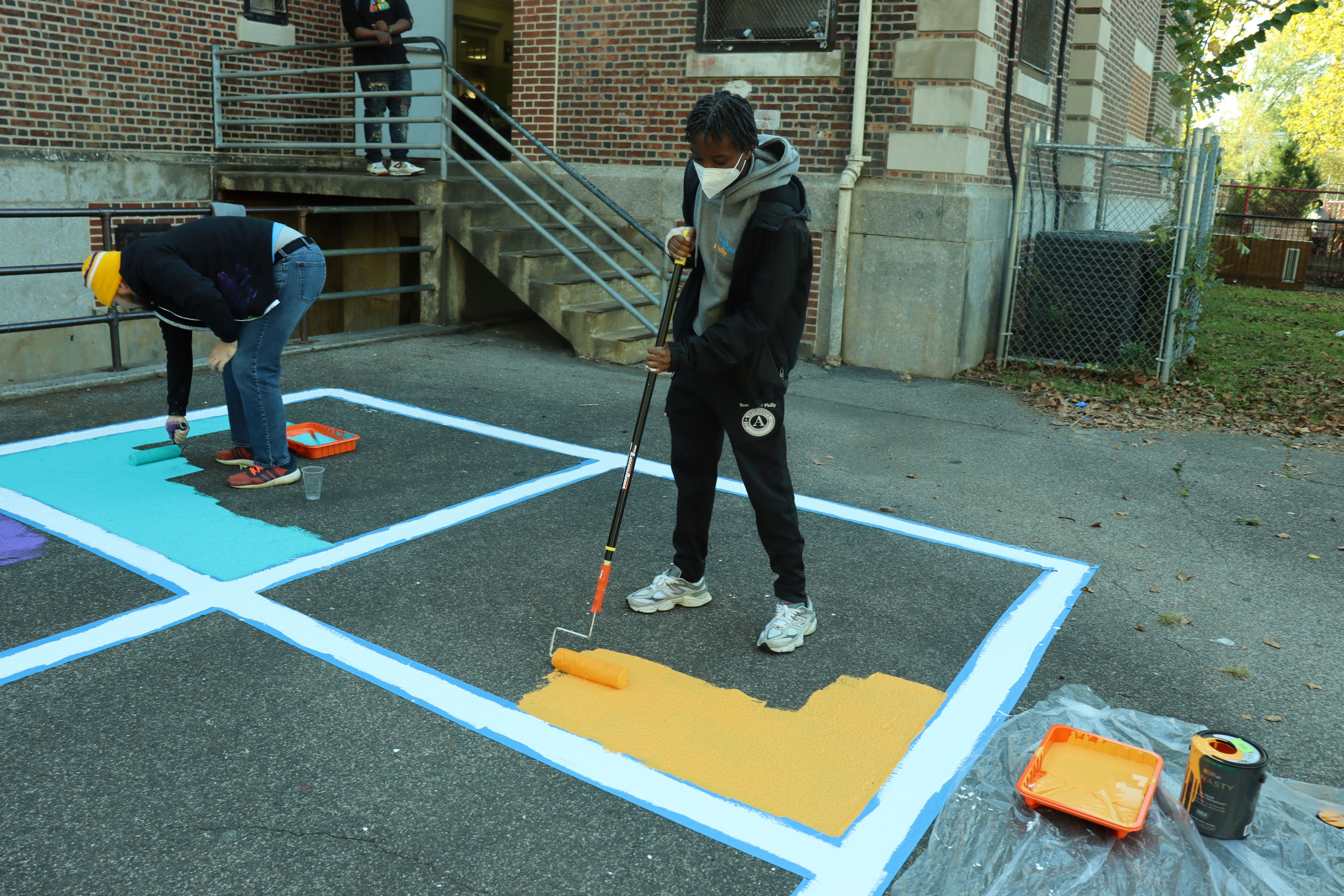 Once all projects were completed, students and staff were free to connect and explore the recreation center. Some students gathered at the basketball courts and got a 5-on-5 game started. Another group of students came together to play jump rope with some engagement from staff, which was really nice to see. Everyone seemed to be truly enjoying their time together and expressed appreciation for being able to give back to the community where some of our students grew up in.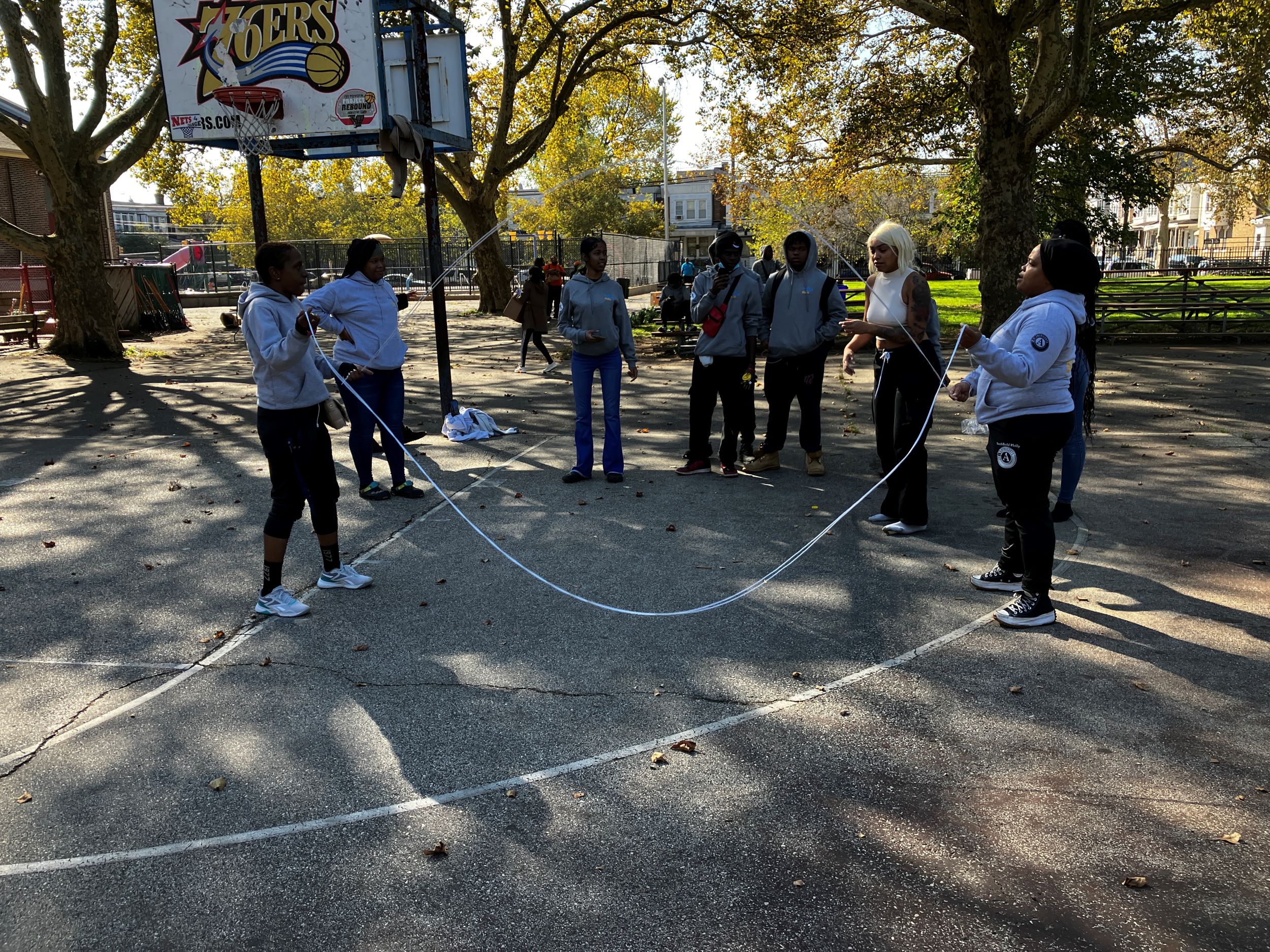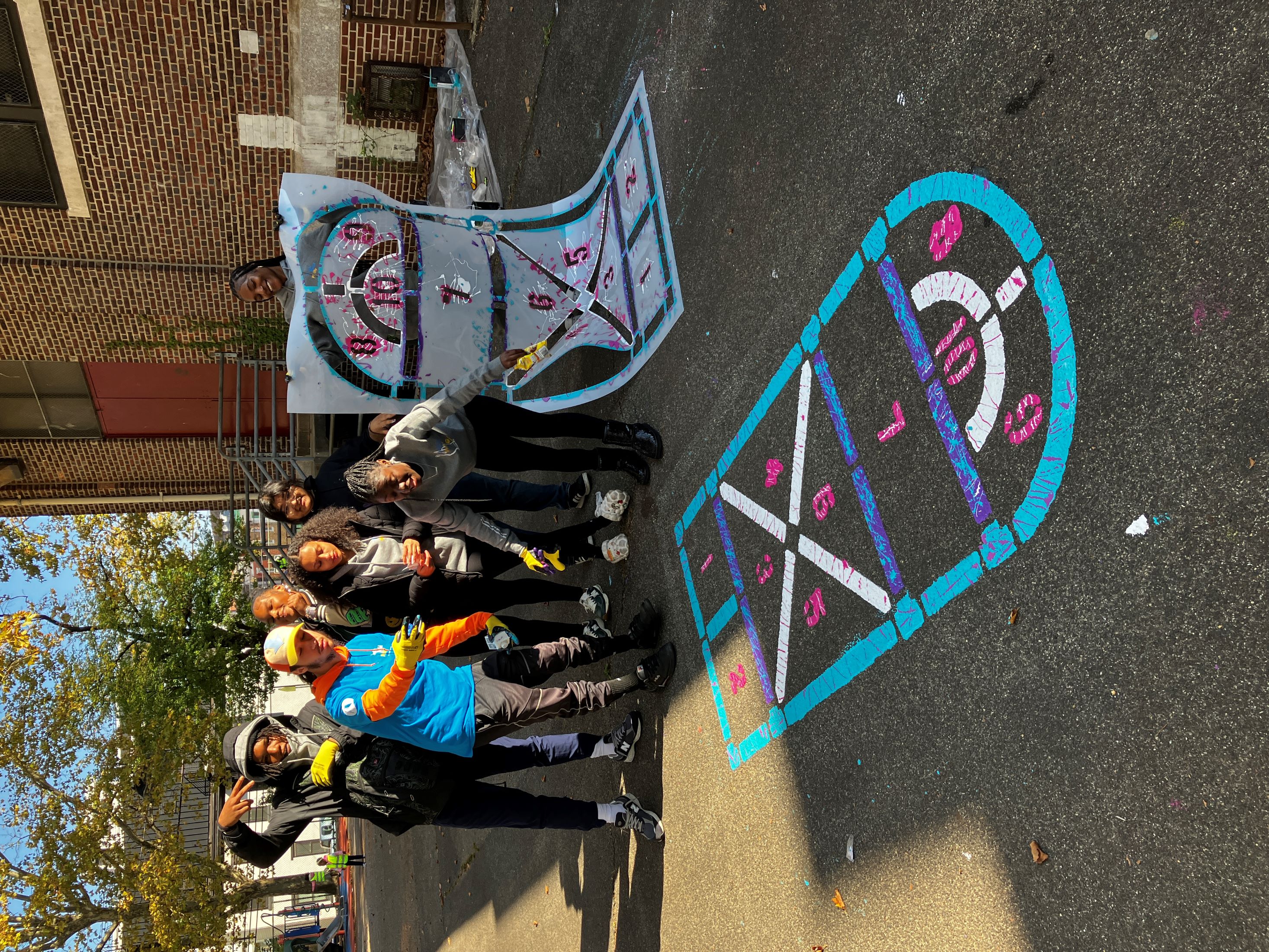 A highlight of the event just before we wrapped up, was the surprise food truck that our program team arranged to provide us with lunch. Menu items included chicken sandwiches, hamburgers, chicken caesar wraps and a vegan option to accommodate different food requirements. Kudos to the program team for planning an amazing event and making sure everyone stayed busy and was able to contribute in some capacity.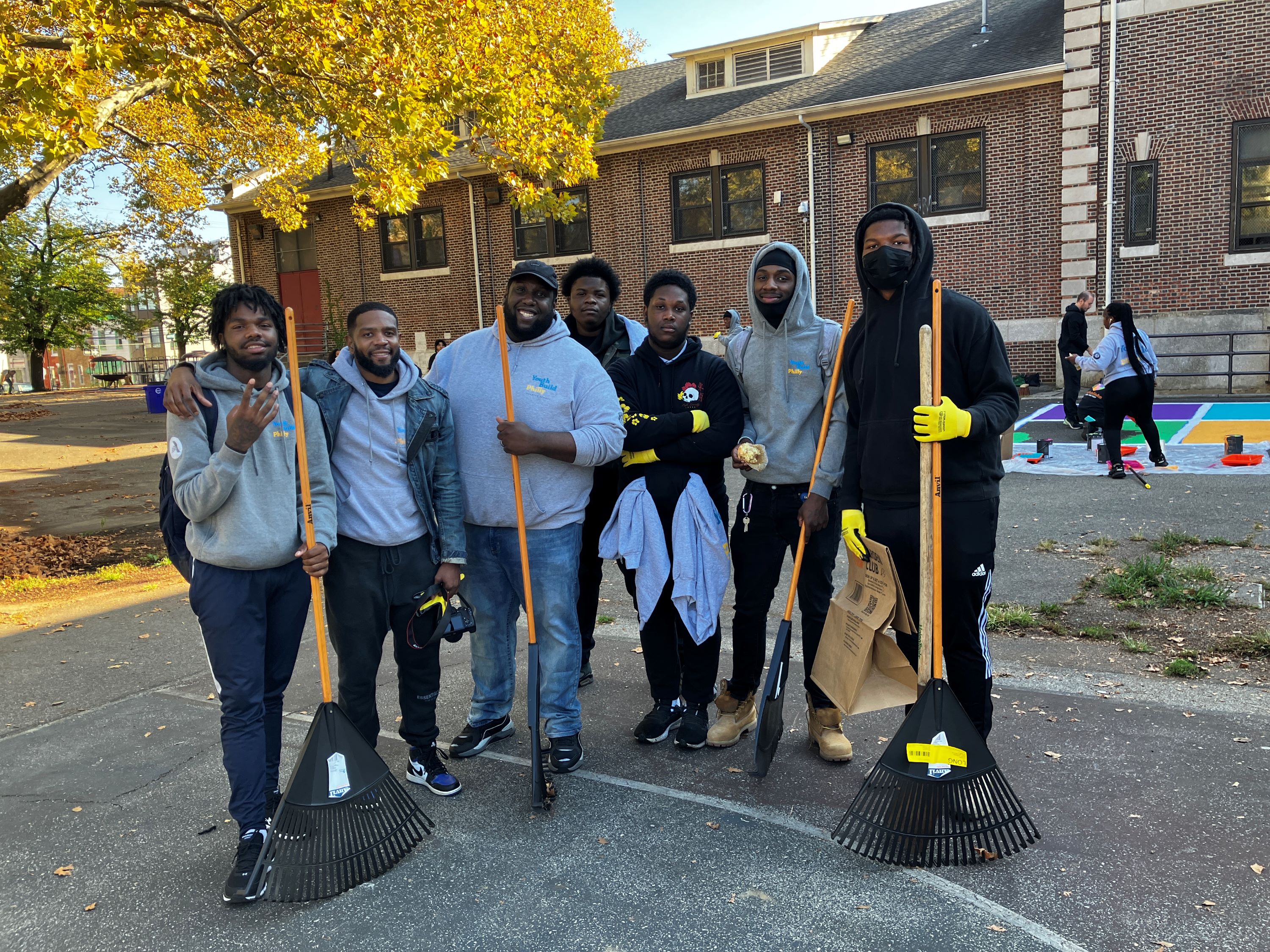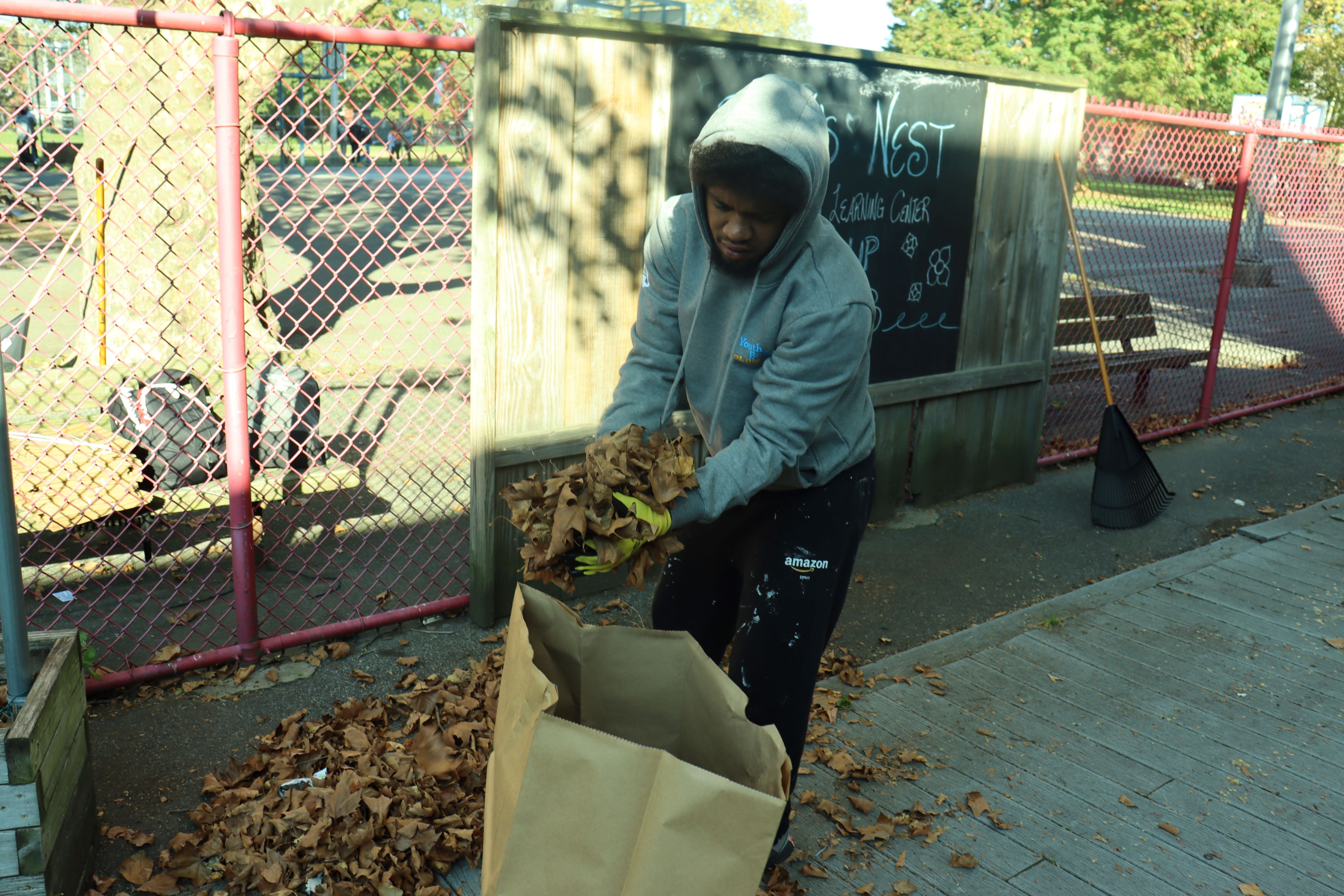 Additionally, service in the community is a cornerstone of YouthBuild Philly's philosophy and program. Over the course of the year, all students engage in community service as part-time AmeriCorps members. In the process of changing their own lives, students drive change in their own communities and combat negative stereotypes about out-of-school youth.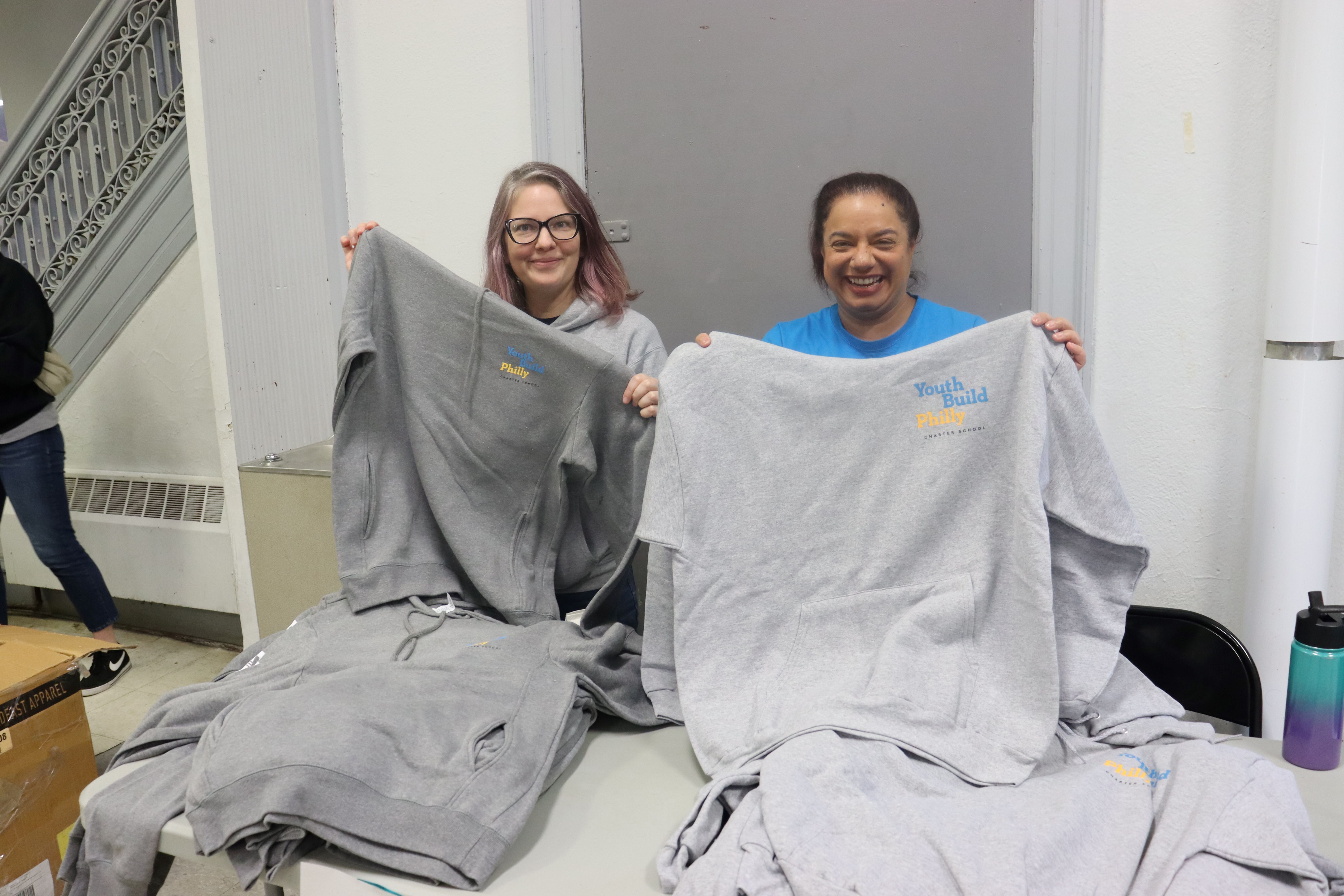 Service projects often occur in partnership with local non-profits and take place in community spaces all over the city – from urban farms and basketball courts to elementary schools and youth shelters. YouthBuild also organizes an annual service Spring Break trip for students interested in serving a community outside of Philadelphia.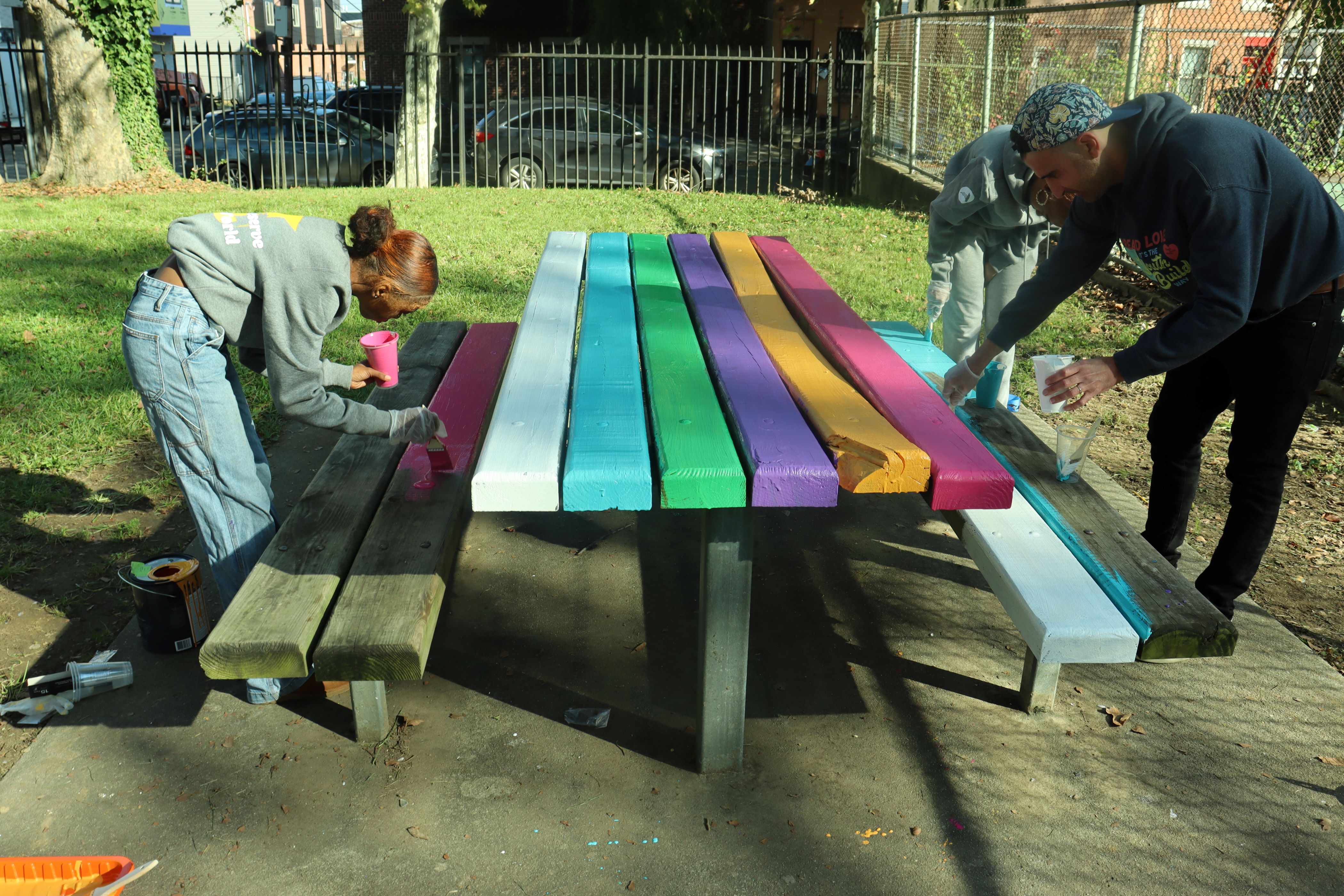 Thank you to our students, staff and volunteers for bringing great energy and a positive attitude to complete such a meaningful project. First service project of the year in the book – we're already looking forward to our next event. 
-YB Philly