YouthBuild Philadelphia Charter School's mission is to empower young adults (17-20 year-olds) to develop skills and connect to opportunities by fostering an environment of love, support, and respect for their whole person. Students graduate high school and successfully transition to college and career as critically conscious leaders, committed to positive change for themselves and their communities.
In 1991, there was an urgent need to address the issue of out-of-school youth in Philadelphia. The dropout rate in the city's public schools hovered at 50%, and there were few job-training opportunities available for young people without diplomas. With the support of a group of community representatives, YouthBuild Philadelphia began – in a single-room school with 28 students – based on Dorothy Stoneman's YouthBuild USA Model. Today, our two-year program offers young adults without a high school diploma an opportunity to earn that credential while developing vital job skills through rigorous academics, vocational training and community service during year one, and postsecondary transition services to ensure academic and career success in year two.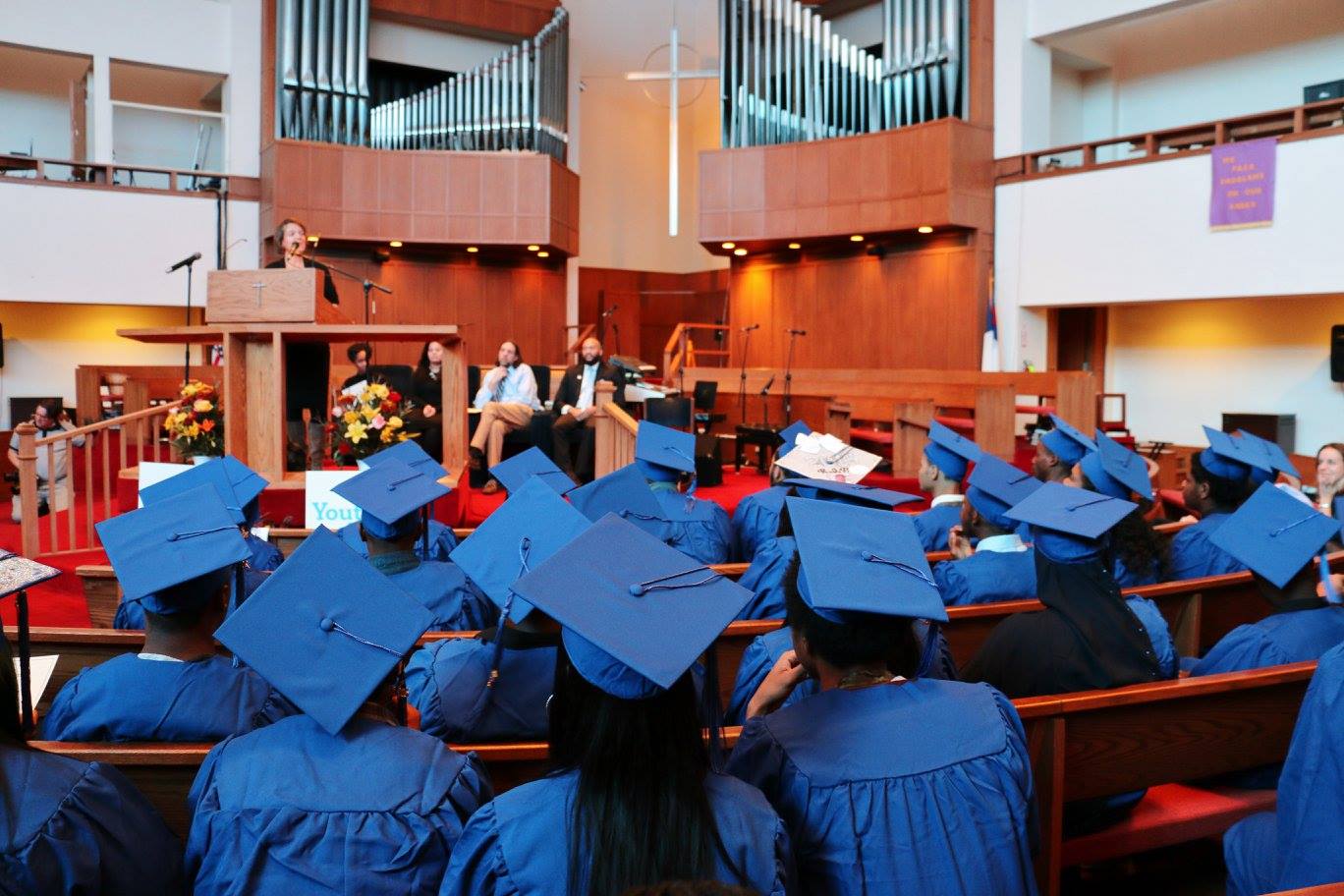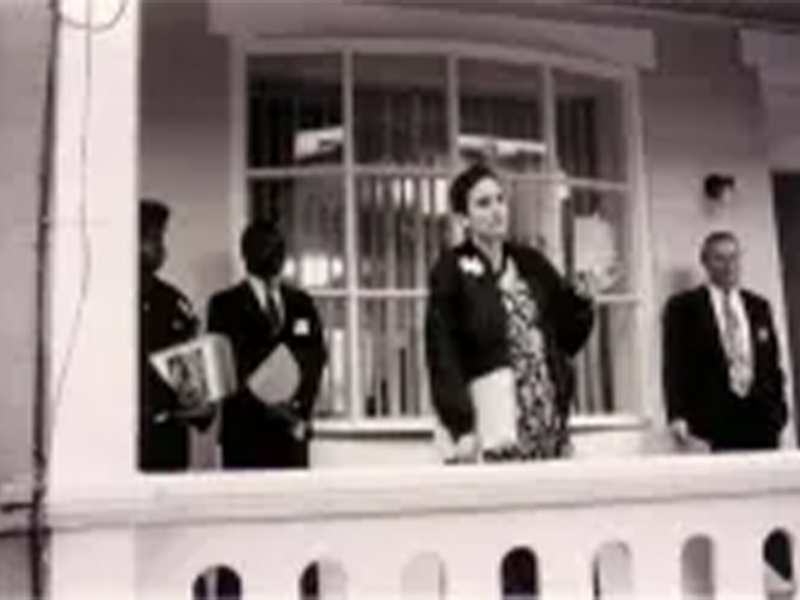 The dropout rate in Philadelphia is 50% and job training options are scarce. Taylor Frome and community representatives come together to bring the YouthBuild model – created by Dorothy Stoneman in East Harlem – to Philadelphia.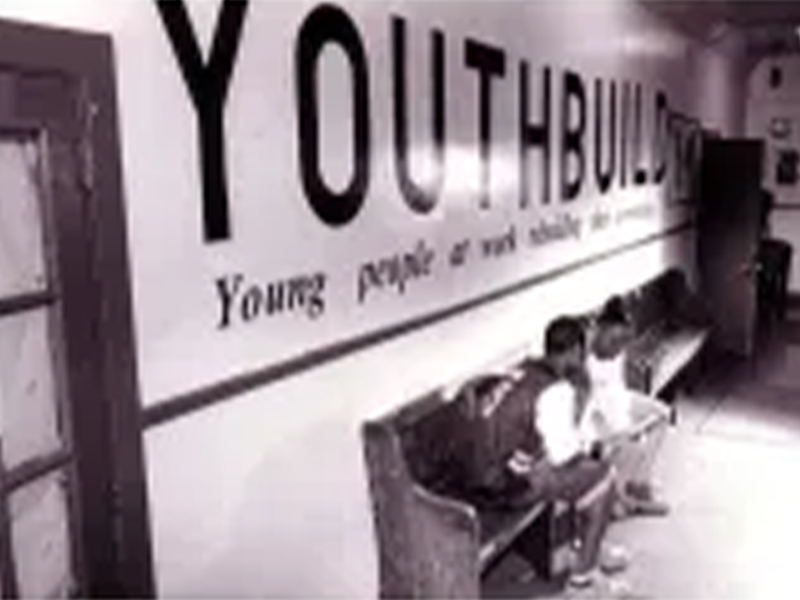 The committee successfully pursues funding and support for the idea. Philadelphia's Office of Housing and Community Development agrees to fund housing renovation projects, and the School District of Philadelphia provides a full-time teacher and re-enrolls YouthBuild students. The first class begins education and construction training in a church on Catharine Street.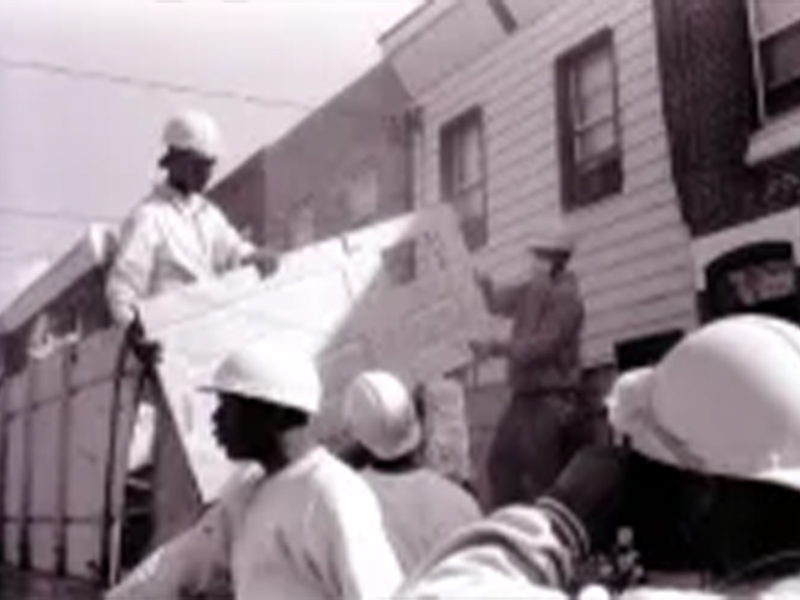 Students complete the renovation of three Octavia Hill Association homes, and sixteen students receive their diplomas at YouthBuild Philadelphia's first-ever commencement ceremony. YouthBuild Philadelphia is incorporated under the name "Philadelphia Youth For Change" as a 501(c)(3) organization.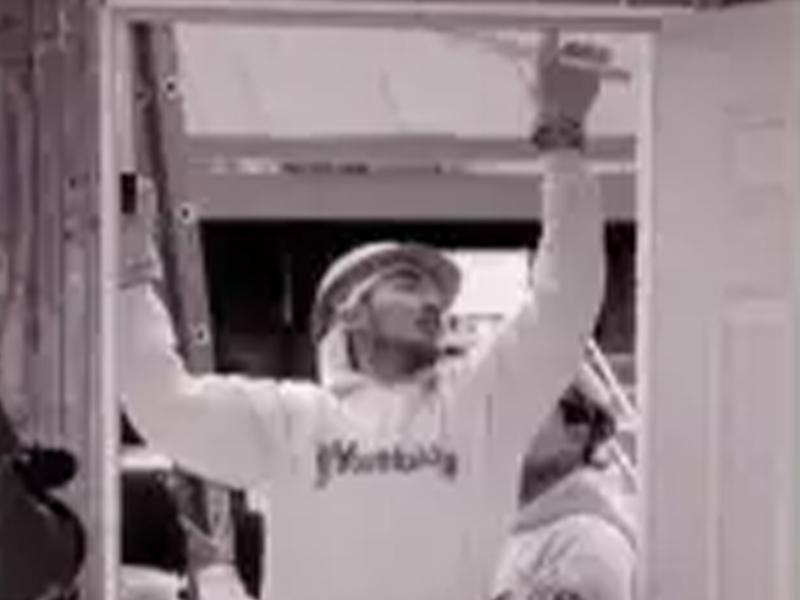 YouthBuild Philadelphia begins to receive funding from AmeriCorps and the Department of Housing and Urban Development (HUD).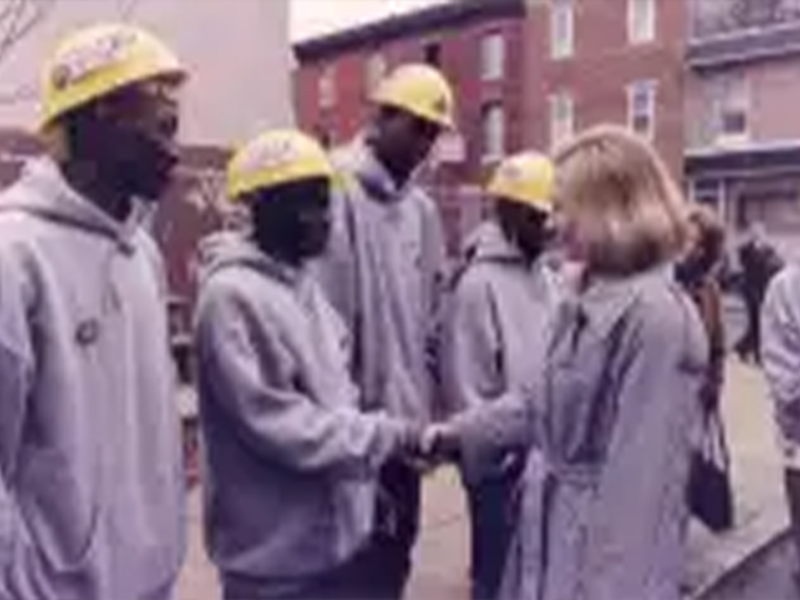 The school opens a second site in the Ludlow section of North Philadelphia. First Lady Hillary Clinton visits a YouthBuild Philadelphia worksite in Graduate Hospital.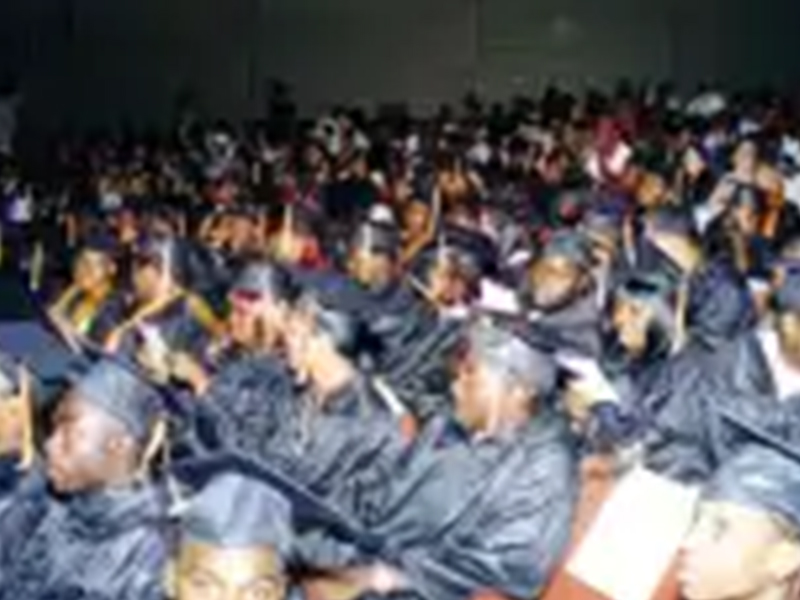 After state legislation allowing charter schools passes in Pennsylvania, YouthBuild Philadelphia successfully applies for a charter and becomes YouthBuild Philadelphia Charter School.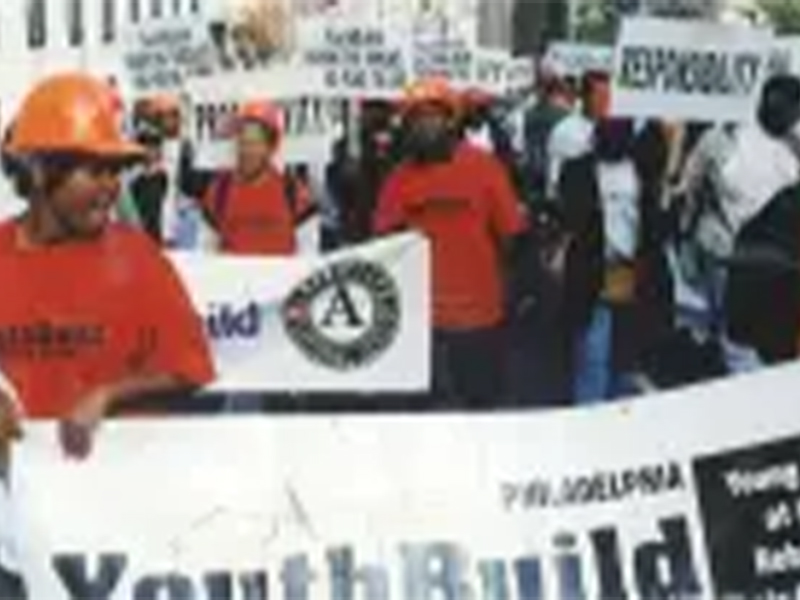 Students travel to New York City to celebrate the now-national YouthBuild movement's 20-year anniversary.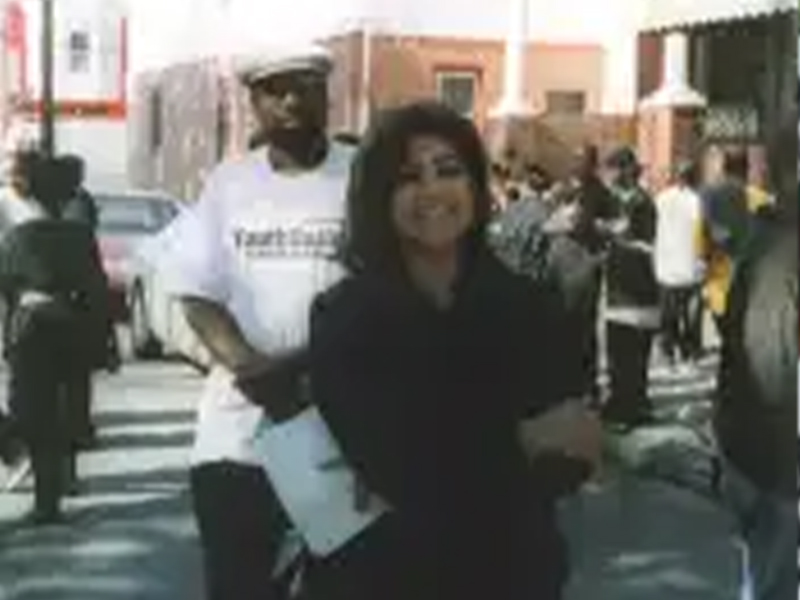 The school consolidates into a single site at 1231 N. Broad St., the present-day address. Simran Sidhu is appointed Executive Director.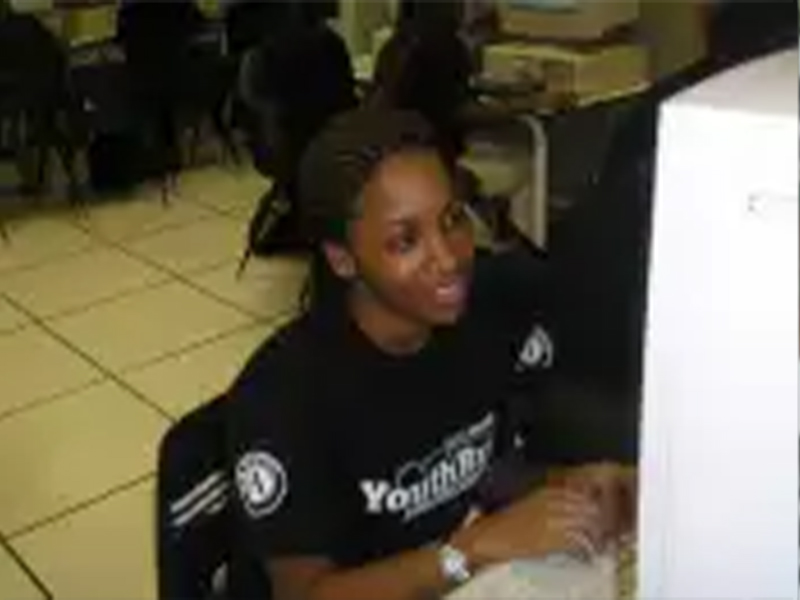 The school launches a new vocational training program for students interested in information technology and business administration.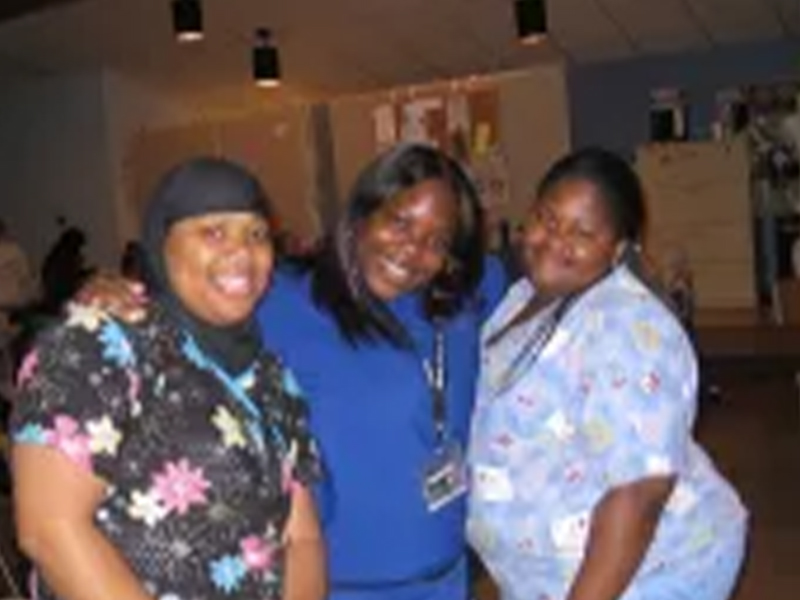 The school expands its Transitions Services (now Postsecondary Career Development) department to better serve program graduates and ensure life-long success. The school also successfully pilots a vocational training program for students interested in health care careers.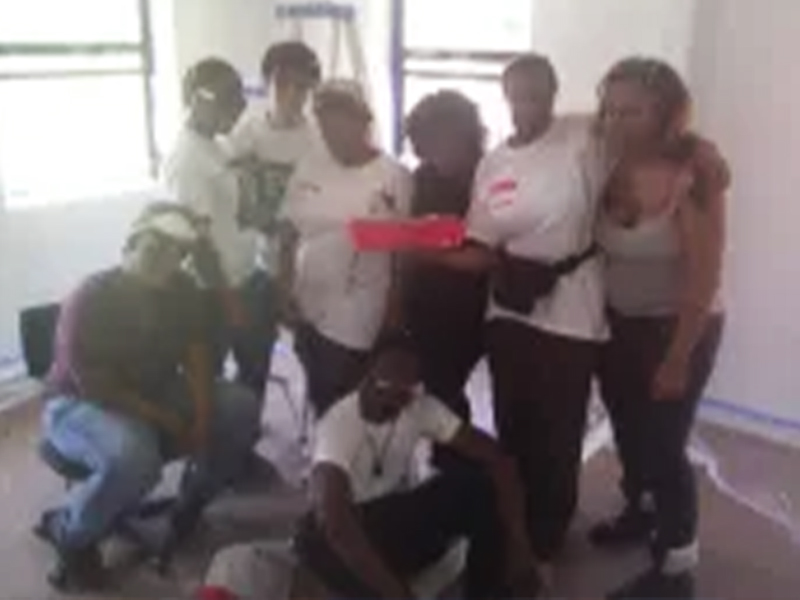 YouthBuild Philadelphia students travel to Mississippi to rebuild homes in the wake of Hurricane Katrina's devastation in the Gulf Coast region.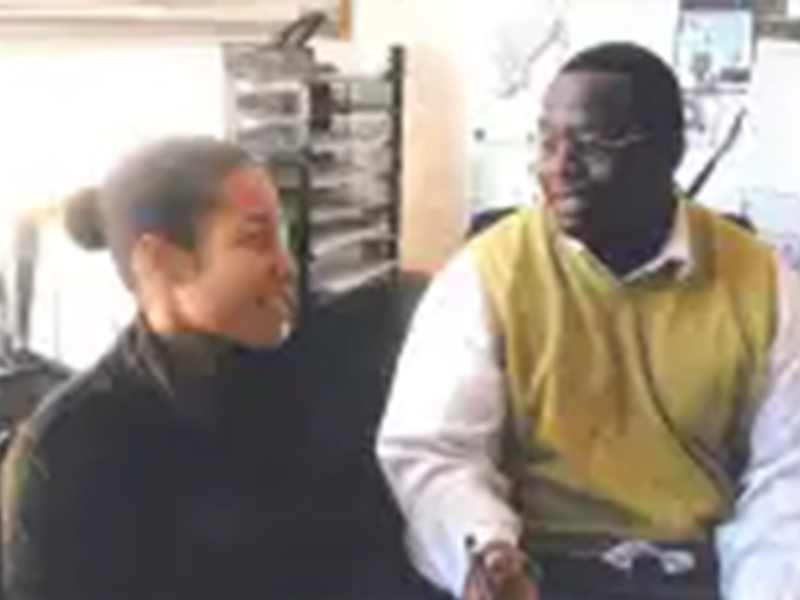 YouthBuild Philadelphia partners with Thaddeus Stevens College of Technology in Lancaster, PA to create a summer "bridge" program designed to prepare YouthBuild students for full-time college and further technical training.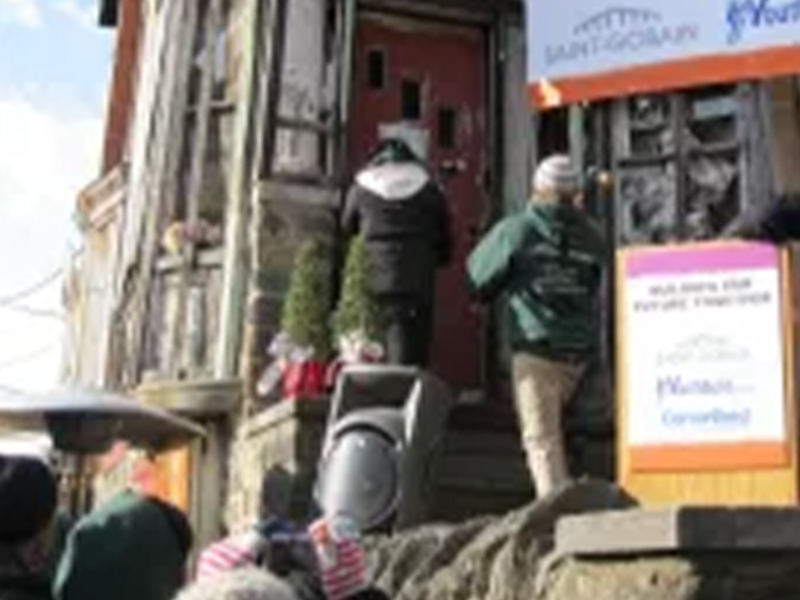 YouthBuild Philadelphia and multinational building materials company Saint-Gobain break ground at a renovation site on Greene St. in Germantown, where a long-vacant, rundown house will be transformed by students into a LEED certified home.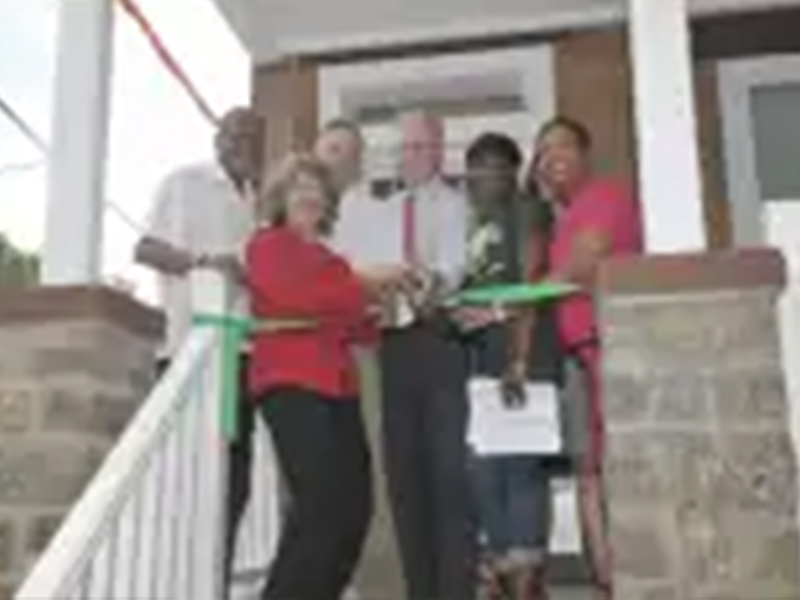 YouthBuild Philadelphia celebrates the completion of the Greene St. renovation, producing a LEED Platinum-certified affordable home.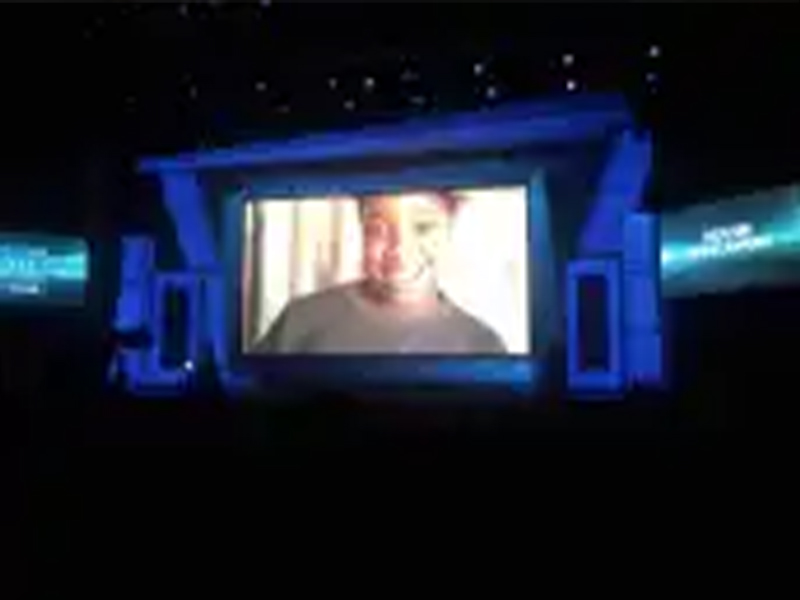 YouthBuild Philadelphia is nominated for a Chase Community Giving Award, and featured in the philanthropic "viewers-choice" awards' nationally televised broadcast on NBC.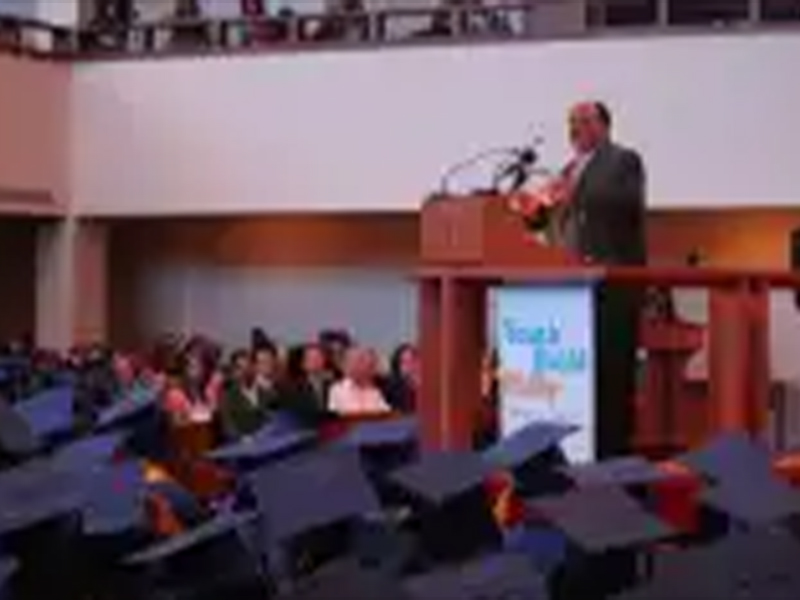 Martin Luther King III addresses the Class of 2013 at their graduation ceremony, on the eve of an event commemorating the 1963 March on Washington.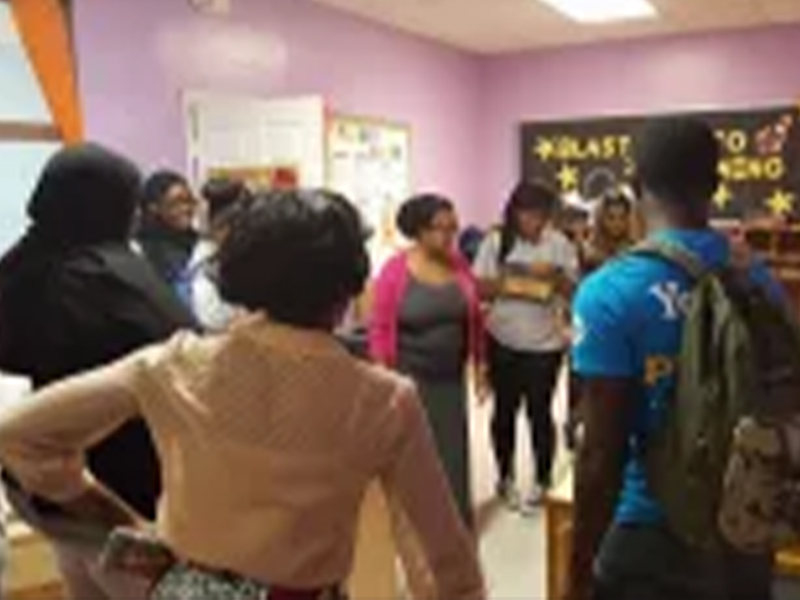 The school creates a vocational training track for students interested in child development and childcare careers.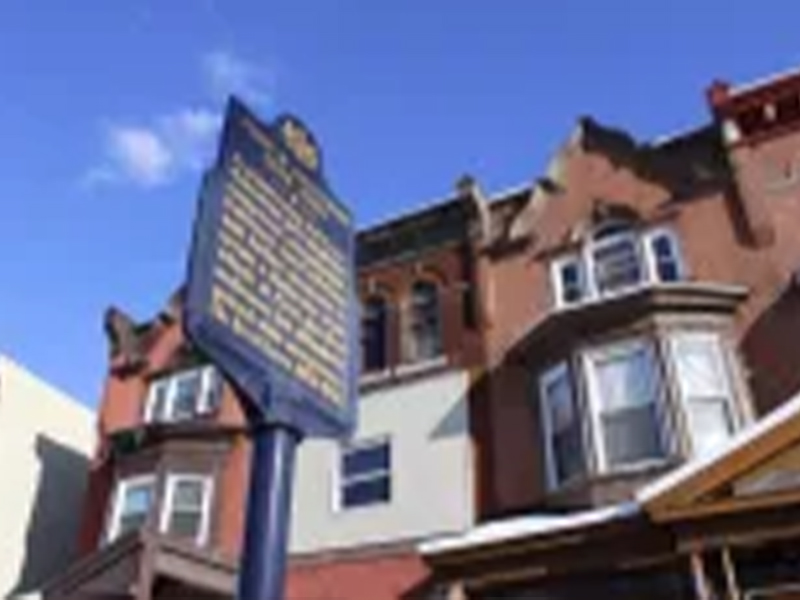 YouthBuild Philadelphia receives the John Andrew Gallery Community Action Award from the Greater Philadelphia Preservation Alliance, which recognizes the school for renovating 82 Philadelphia homes since 1992 and for participating in the restoration of two historical sites in the city (including John Coltrane's Philadelphia house).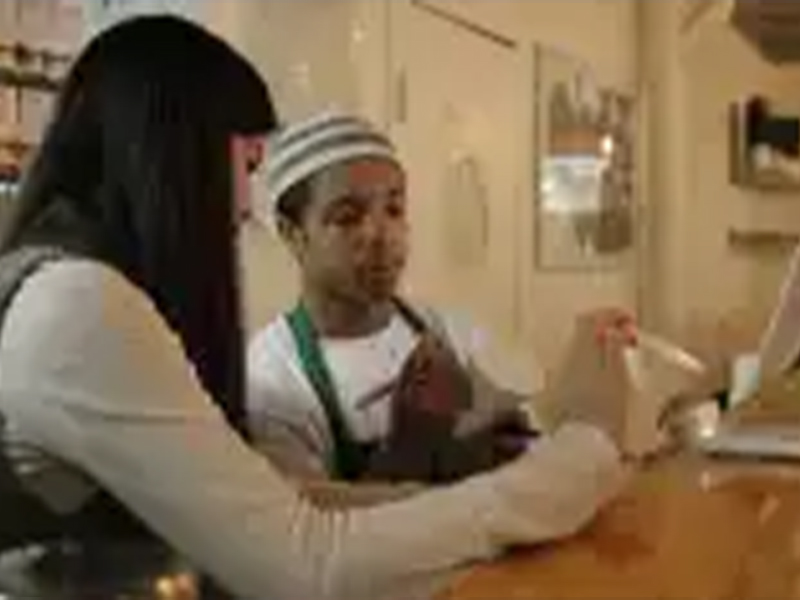 In partnership with Starbucks, YouthBuild Philadelphia launches a Customer Service Excellence Training (CSET) program to prepare students for employment in the service and retail sectors. YouthBuild becomes a two-year program, providing an additional year of follow-up services and supports to graduates after they receive their diploma.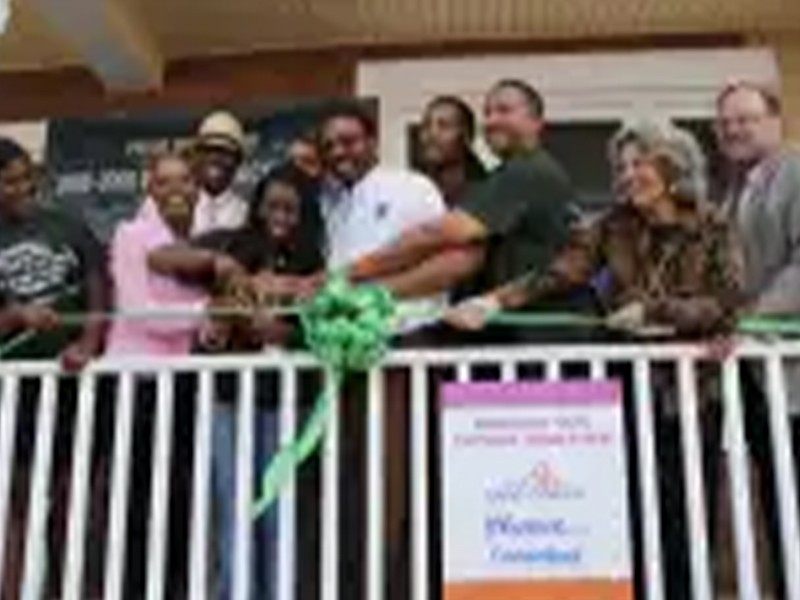 YouthBuild students complete the renovation of two LEED-targeted homes in the Nicetown neighborhood on Wingohocking Street.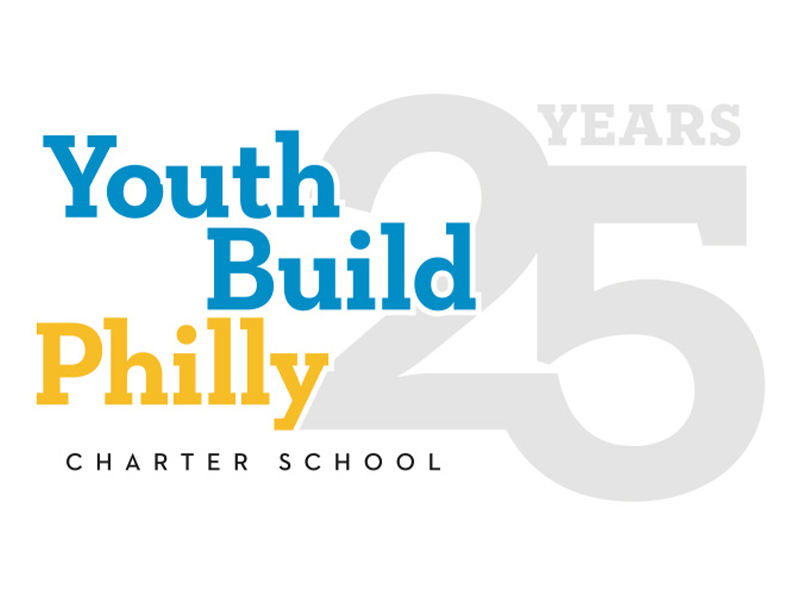 YouthBuild Philly celebrates 25 years of operation with more than 150 guests including program alumni, founding and previous Board members, and dozens of partners and sponsors.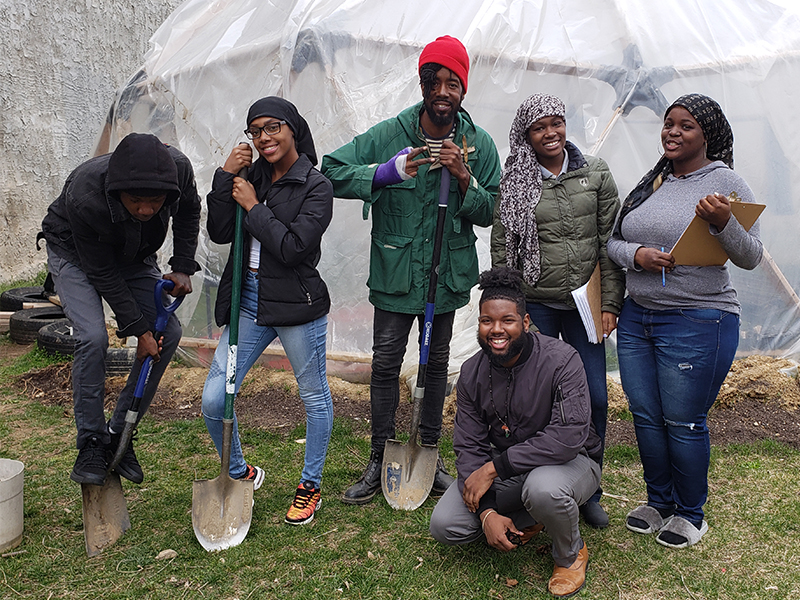 YouthBuild Philly partners with North Philly Peace Park to install solar panels to serve the park and Sharswood community members.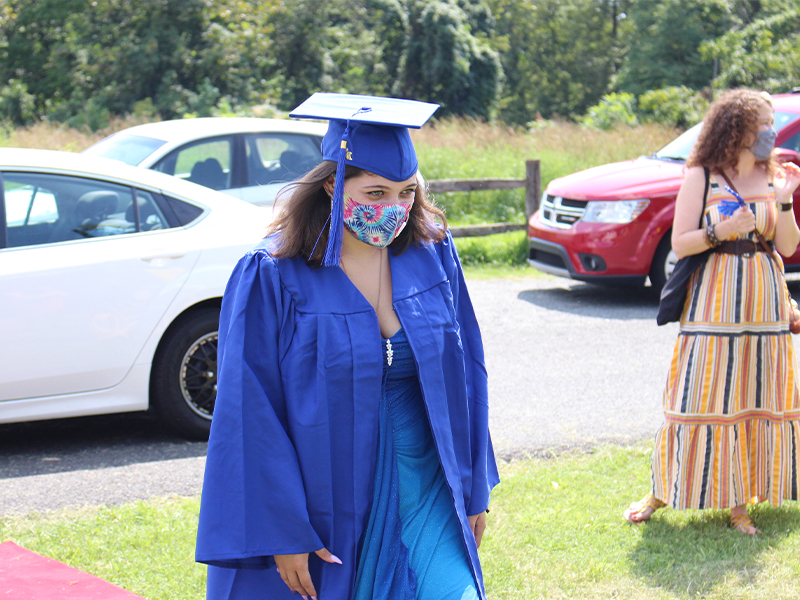 Faced with a global pandemic, YouthBuild successfully transitions to online coursework and service opportunities, while providing safe in-person interactions for hands-on support. YouthBuild's Class of 2021 becomes the first all-virtual class in our school's history.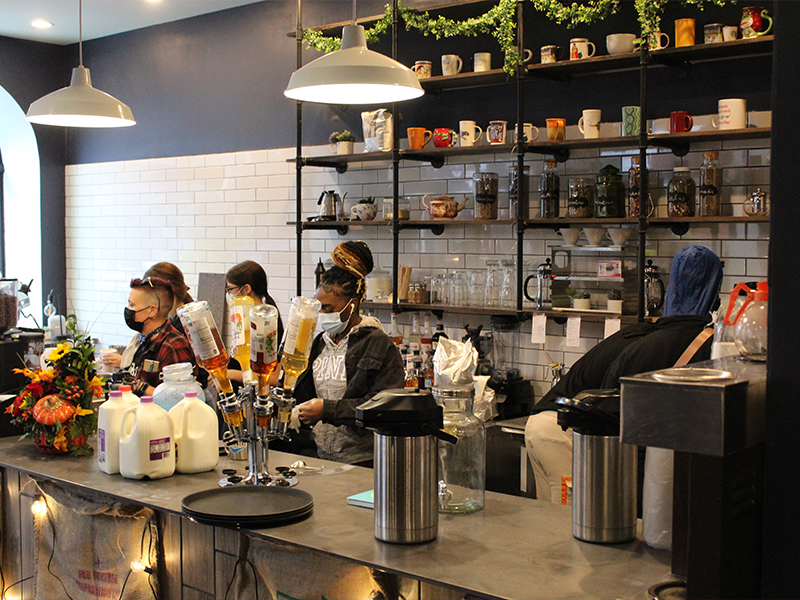 Opened a student led and fully operated social enterprise entitled, "Stomping Grounds Social Justice Cafe," in the Promise Zone of West Philadelphia.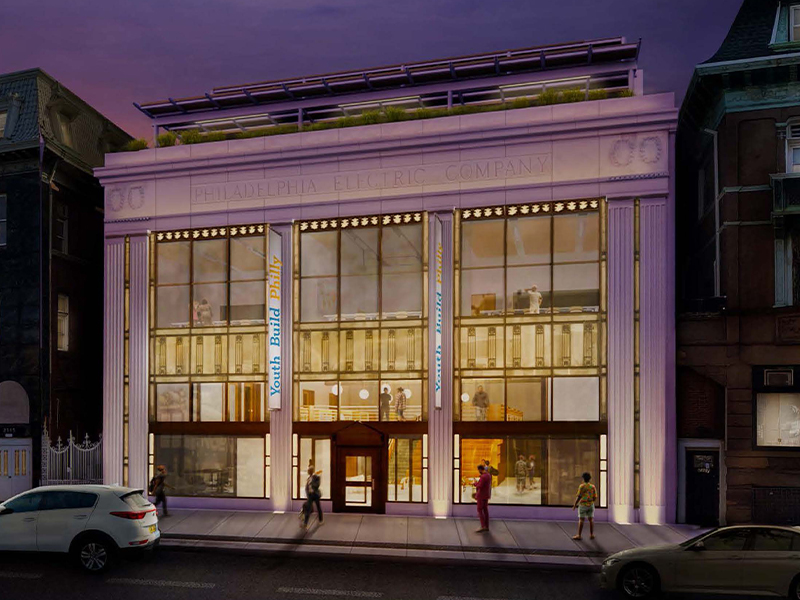 YouthBuild Philly purchases a vacant building at 2309 N. Broad Street, approximately 1 mile from its current location. This building will be renovated and open its doors for the 2024-25 school year.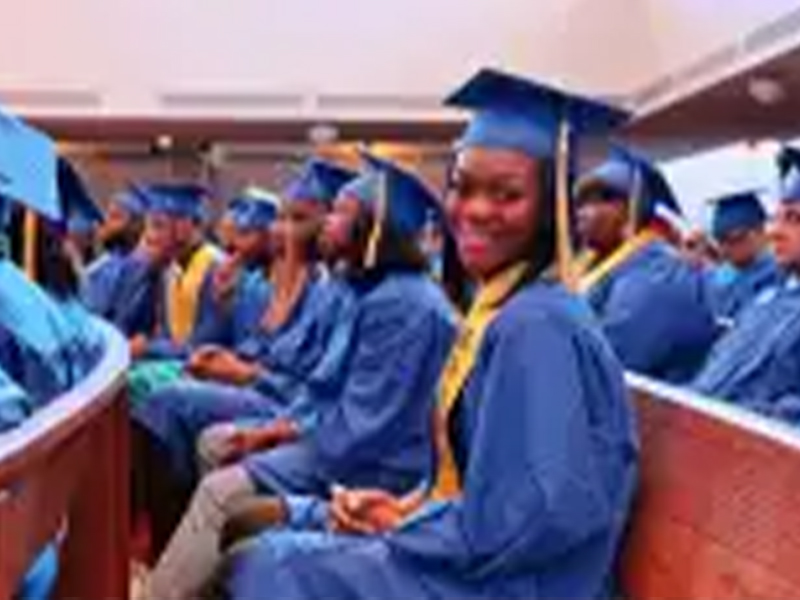 We will continue to grow and adapt to meet the challenges facing out-of-school youth. We are committed as ever to helping students overcome those challenges, pursue their dreams, and become contributing members and leaders in their community.