Today, 38 YouthBuild students in the Class of 2015 received their diplomas in a small ceremony at Zion Baptist Church.  These students represent some of the most resilient young men and women to enroll at YouthBuild, because they endured obstacles during the year that prevented them from graduating in August and persisted anyway, thanks to our REVIVE and Fall School programs.  Fall School Graduation is a celebration of accomplishment and persistence, and a wonderful reminder to never, ever give up.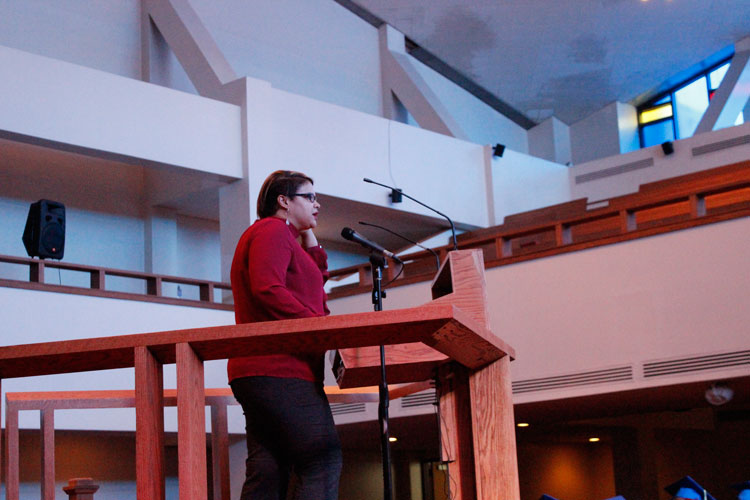 This year's Keynote Speaker was Aurelina Rojas, the Director of HR at Saxbys Coffee.  Aurelina also received an award for her commitment to YouthBuild Philly's mission.  Saxbys Coffee has hired four YouthBuild alumni in the past year!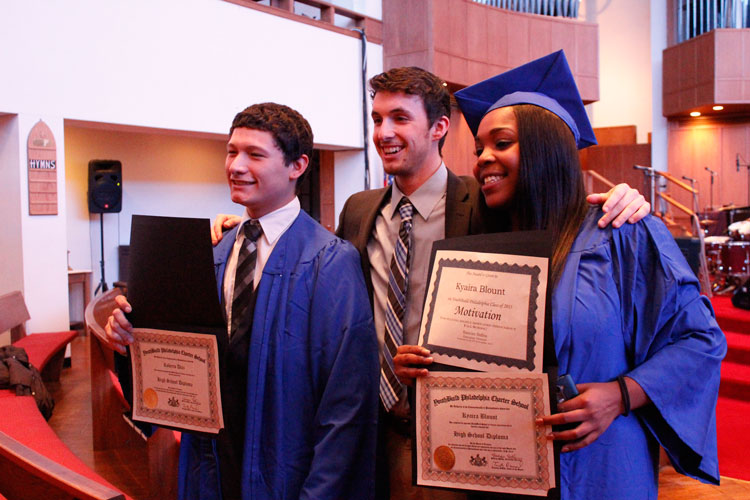 Student speaker Roberto gave an encouraging speech to students about embracing the journey ahead of them, and student speaker (and "Best Poet" award winner) Aushanae read an original poem called "Flowers."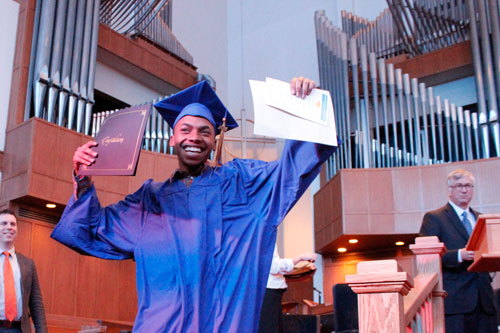 A total 156 young adults have now graduated from the Class of 2015.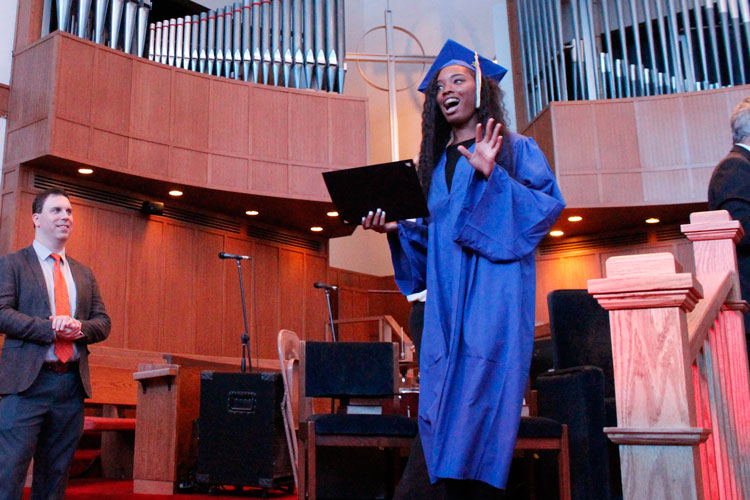 Congrats to our newly minted alumni! You are an inspiration and we can't wait to see what you accomplish next.