October 30, 2019— Fall is finally here and in celebration of the change of seasons YouthBuild Philly's Student Life team hosted a Fall Fest for students and staff to come together and get festive. Nothing creates a Fall feel more than warm baked treats, hot beverages, and Halloween crafts. The Student Life team delivered that and so much more.
Highlights of the day included:

Caramel apple station:

Delicious baked goods table featuring Fall Fest Bake-Off treats, where staff prepared Fall-themed desserts of varying categories. Shout out to the Bake-Off champions: Mr. Alex (apple pie), Mr. Paul (caramel banana coconut cheesecake), Ms. Anna (pumpkin chocolate chip cookies) and Ms. Amanda (cookie dough squares):

Hot chocolate and apple cider station:
Pumpkin decorating crafts:
Cotton candy station:
Movie showing of The Intruders:
YouthBuild Philly's Orange Room was transformed into a Spooky Escape Room where students worked collectively to solve puzzles by using clues and avoiding the "Ghost of YB":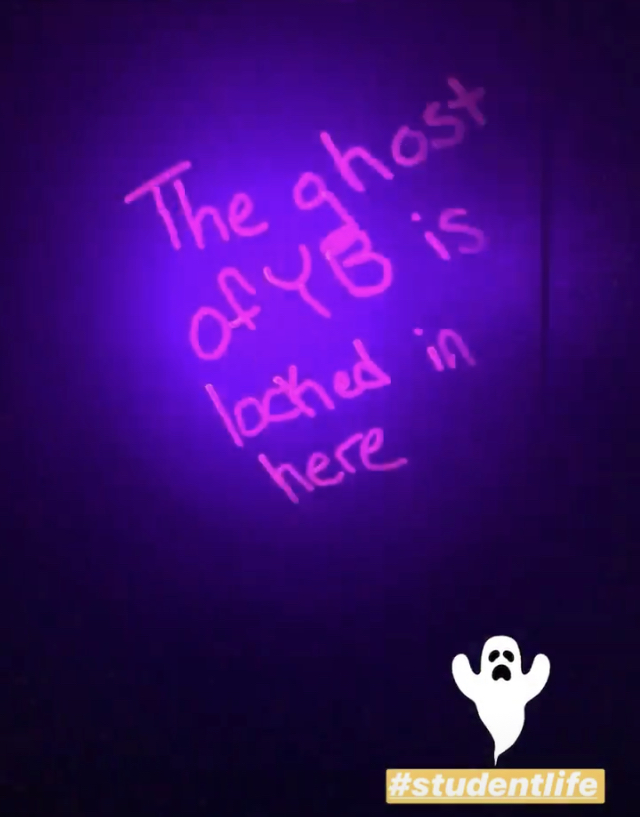 This lucky group of students escaped!
Check us out on Instagram for a recap of the day on the Student Life Highlight on our profile.

Happy Fall from YouthBuild Philly!

See below for a slideshow of more photos from Fall Fest: