After months of planning, Youthbuild Philly held the official groundbreaking ceremony for its new school building last week on Wednesday, April 12. The event kicked off mid-day immediately after lunchtime at the new building site at 2309 N. Broad St., Philadelphia, PA 19132. The ceremony represents the start of construction for our new home, set to be completed by July 2024, just in time for the Class of 2025 academic year.
(Left to Right) – Incoming CEO Le'Yondo Dunn, YouthBuild Philly Board Chair Melanie McCottry, Maine Robbins (YB Philly 2016 Alum), Sec. Akbar Hossain, Rep. Malcolm Kenyatta, Fils "Ira" Iragena (YB Philly 2020 Alum), Lateefah Shakir – Sen. Sharif Street's Office, YouthBuild Philly GreenBuild Instructor George Jenkins
Thank you to everyone who was able to attend the event. It was an exciting time with great weather and high energy as we celebrated this milestone with our students, staff, partners, Capital Campaign leaders, and loyal supporters. Scott Emerick, YouthBuild Philly's executive director, opened the event with welcoming remarks and invited Maine Robbins, YB Philly 2016 Alum, and Melanie McCottry, YouthBuild Philly Board Chair, to the podium to share a few thoughts.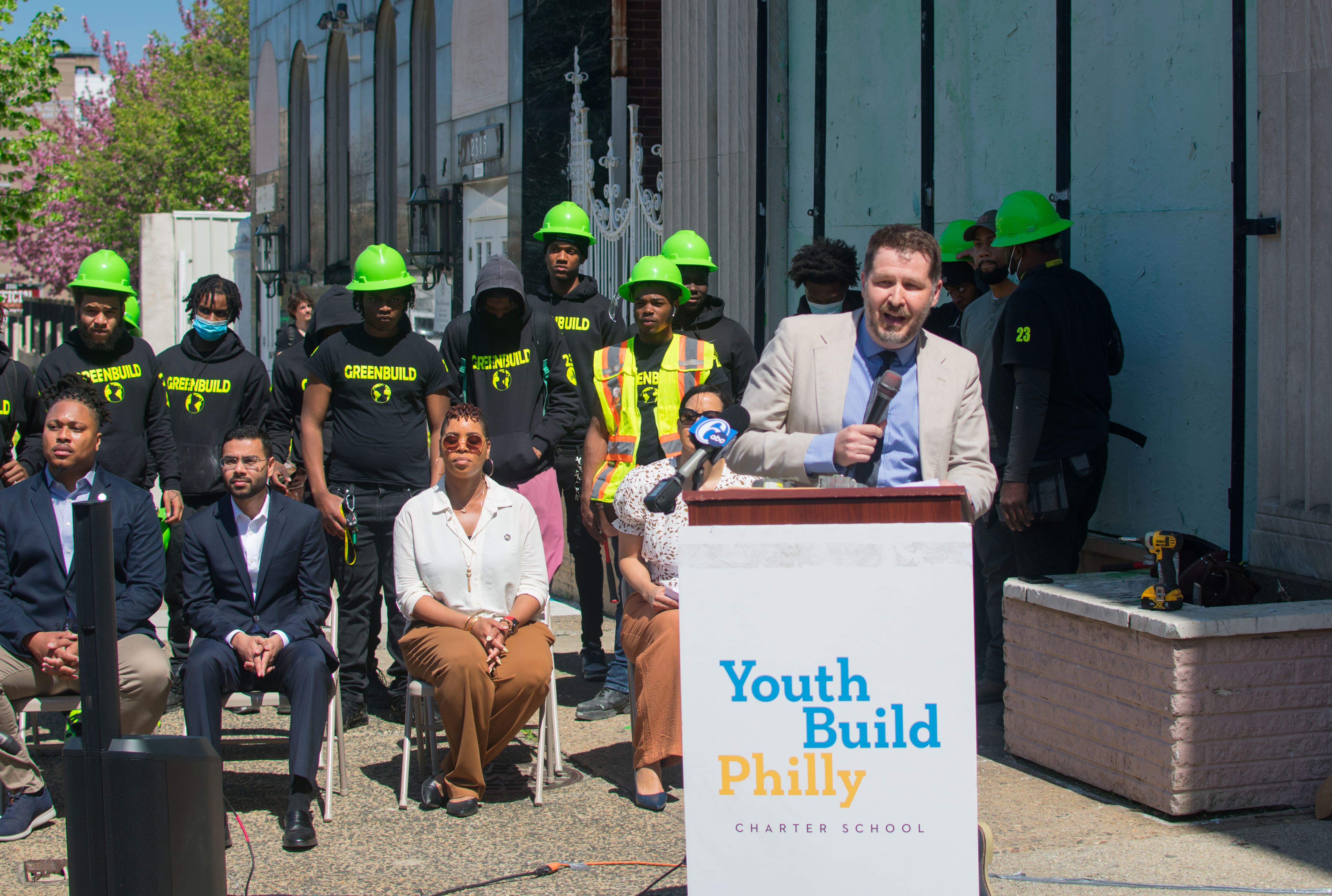 YouthBuild Philly Executive Director Scott Emerick
We also invited Rep. Malcolm Kenyatta, State Sen. Anthony Williams, and Sec. Akbar Hossain (Gov. Josh Shapiro's Office) to join us as a guest speaker for the ceremony. Each elected official played a significant role in helping YouthBuild Philly secure the Redevelopment Assistance Capital Program (RACP) funds for our new building. Their advocacy for this project and our overall mission has been instrumental in making this dream a reality for our school community.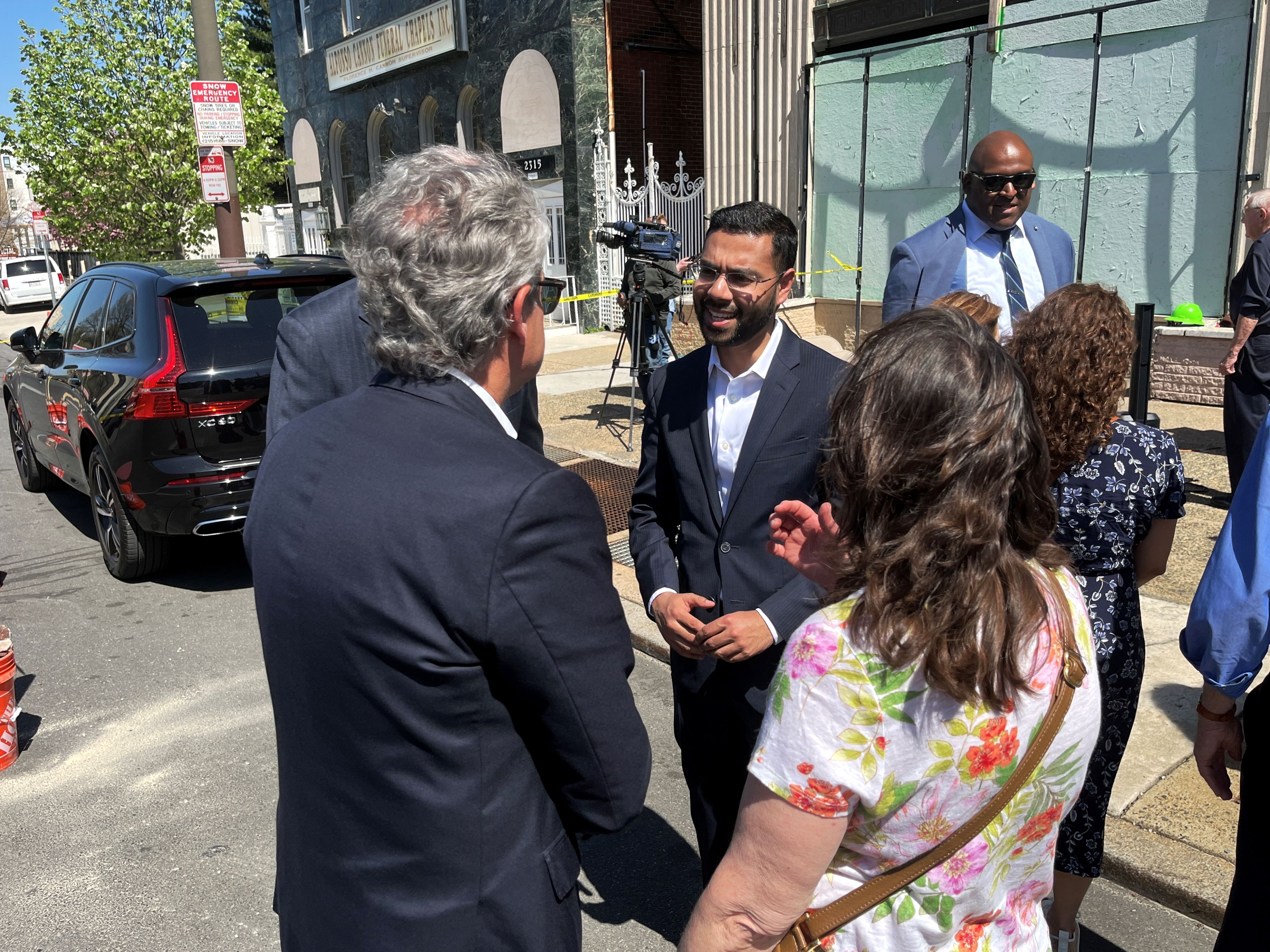 Secretary Akbar Hossain (Governor Josh Shapiro's Office)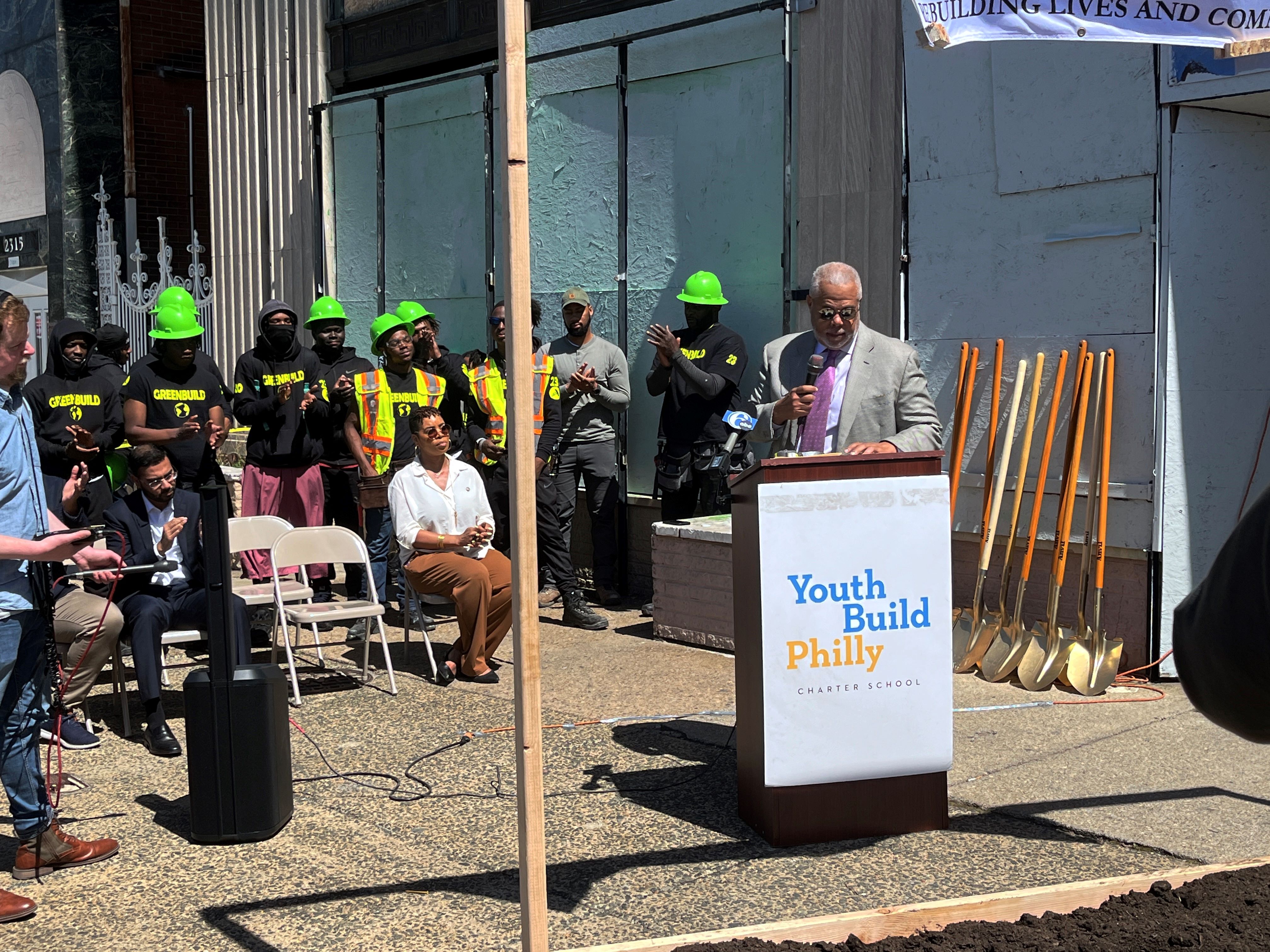 State Senator Anthony Williams – 8th District 
Additionally, kudos to Chef Shavon and our culinary students for preparing a delicious spread of desserts for our guests to enjoy. Menu items included fried Oreos and Honey Bun Tres Leches cake, which was a hit and tasted delightful.
Marty Brigham, Chair of the YouthBuild Philly Steering Committee, closed the event out with appreciation and led us into the groundbreaking photo. Students, Staff, Partners, and Elected officials gathered with hard hats and shovels in-hand, prepared to take the first dig. Once the ceremony ended, students were excited to network with guests and offer hard-hat tours to anyone interested.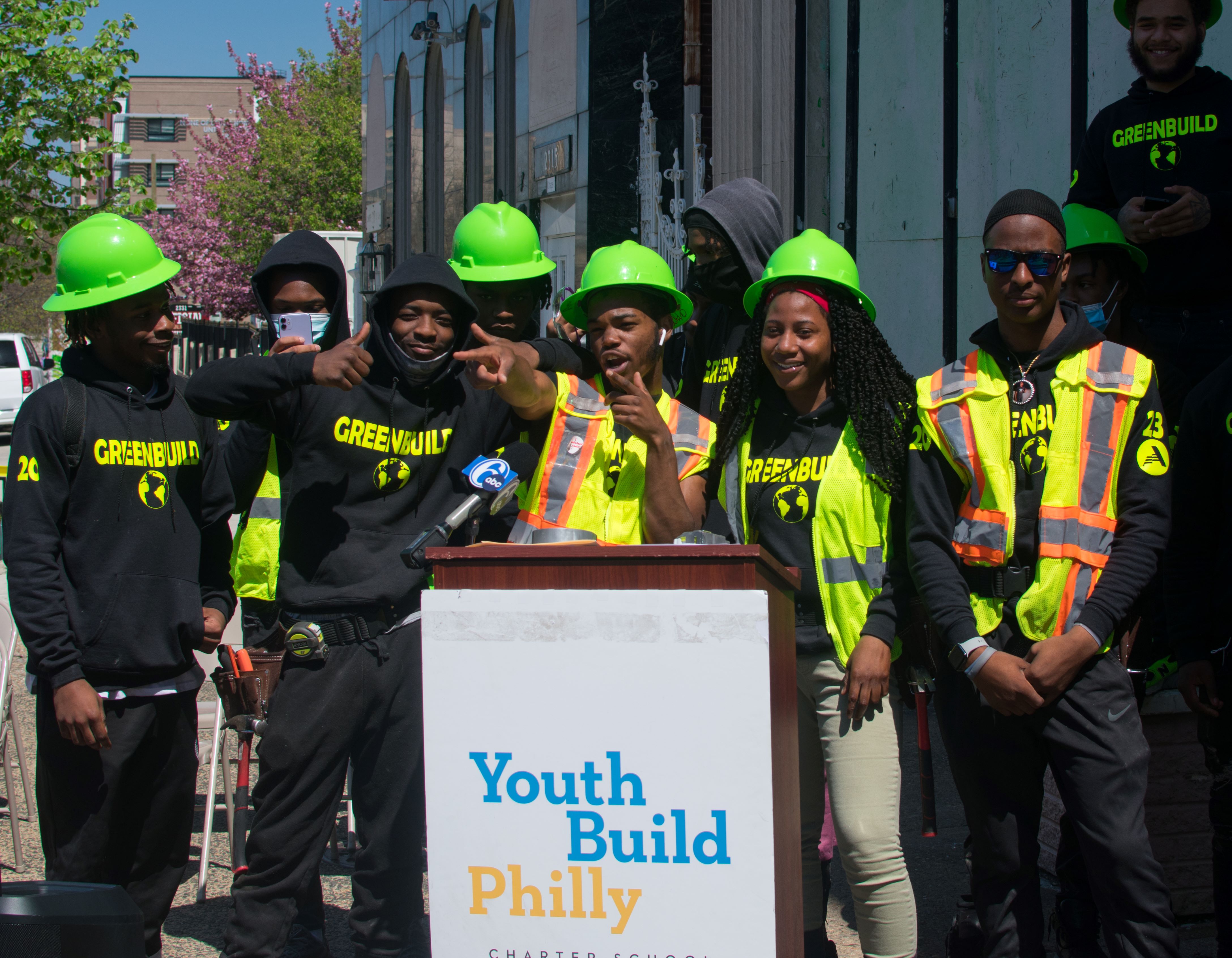 YouthBuild Philly GreenBuild Students – Class of 2023
With just a little over a year to go until our new home is completed, we are thrilled to finally begin this work and develop an educational facility that represents the immense respect and love we have for our students.
With gratitude,
YB Philly