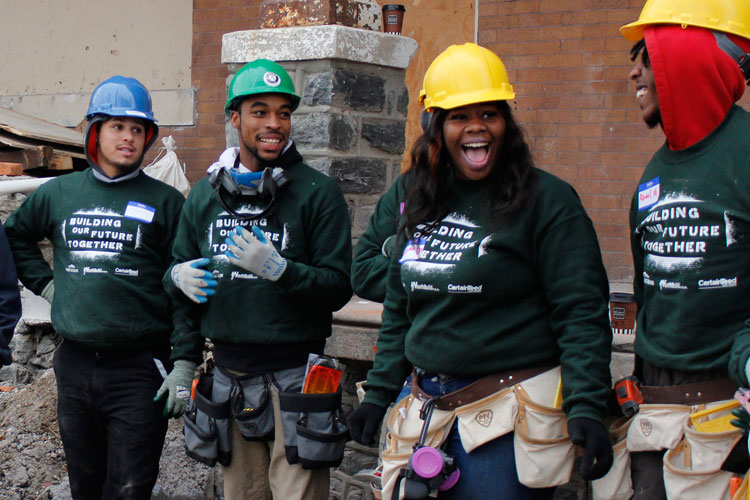 Since May 2012, YouthBuild Philly students have been in the process of renovating two adjoining properties in the Nicetown section of the city, transforming previously abandoned eyesores into LEED-targeted homes for low-income residents.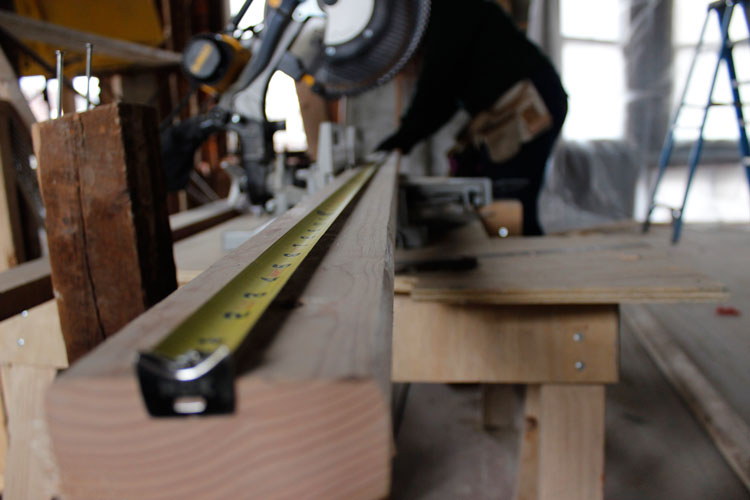 Last Thursday, Saint-Gobain employees from the corporation's King of Prussia headquarters braved near-freezing temperatures to volunteer alongside the students.  In addition to installing Saint-Gobain Corporation fencing product along the edge of the property, teams of students and volunteers worked together to frame new walls and windows and reinforce the structures' existing brickwork.
The Nicetown properties still need several months' worth of work before completion, but the partnership strives to support the surrounding community in the meantime as well.  In the spirit of the coming Thanksgiving holiday, Saint-Gobain employees and YouthBuild students collected canned and boxed food and brought those donations to the worksite.
The food was given to the Nicetown Community Development Corporation's food cabinet, and will be distributed to food-insecure families in the surrounding neighborhood.
As Thanksgiving approaches, we are thankful to have partners and supporters in the Greater Philadelphia community like Saint-Gobain Corporation and its employees, who are committed to supporting our students and their efforts to improve the community.