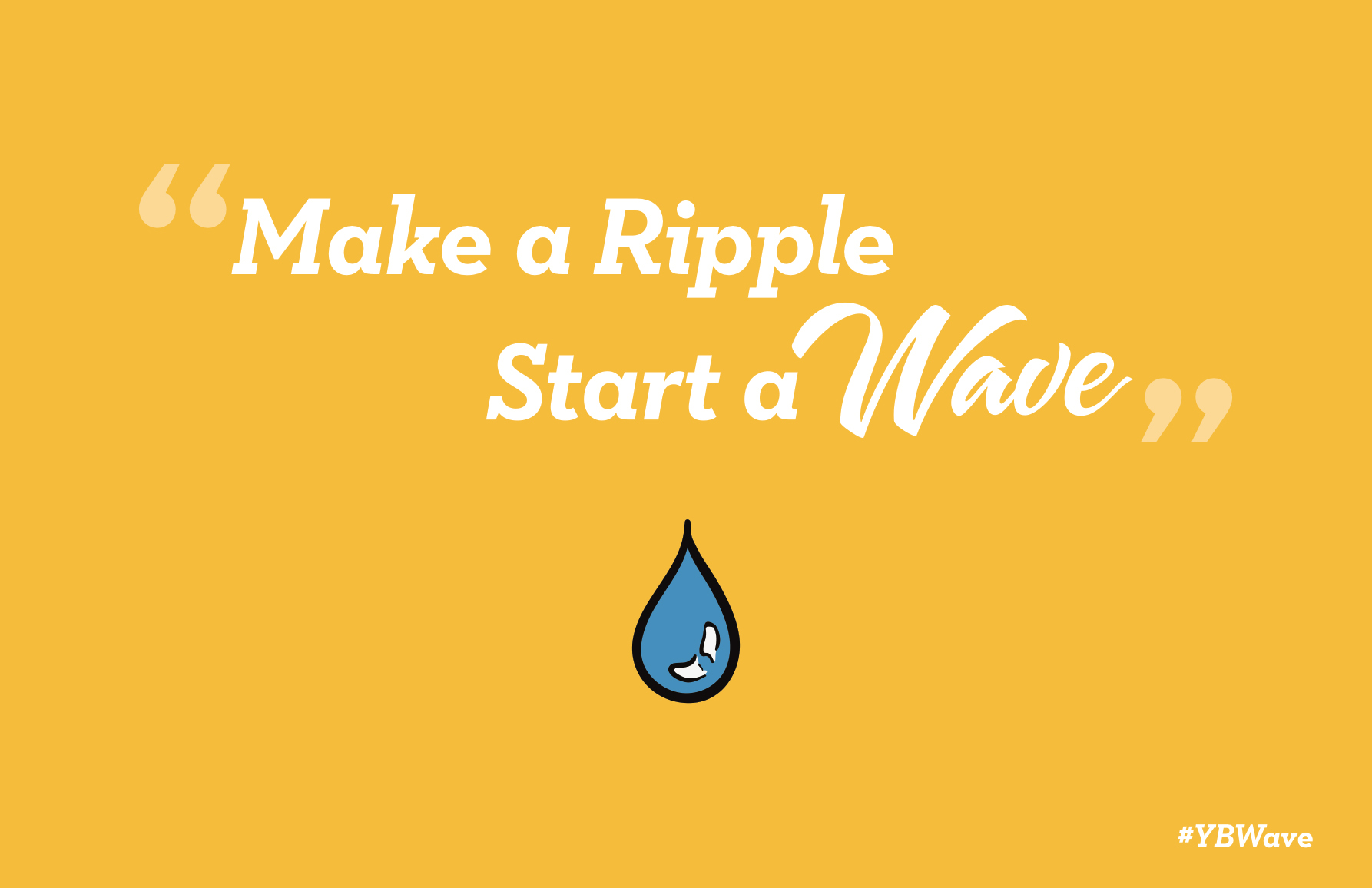 Please click above to make a ripple and join the #YBWave today!
Now riding its 27th year, the YouthBuild Philly wave has had a tremendous impact across the city. More than 2,600 young people have earned their high school diplomas at YouthBuild, and demonstrated a commitment to community service that has rippled far beyond their graduation date. Our leaders have completed more than 1,000,000 hours of community service since YouthBuild's inception, and many continue to lead in their families, communities and careers after establishing this commitment to service at our school. Please click over to our alumni success stories to learn more about Malik Madley ('16) and Zurrell Toney ('09, Valedictorian) and read about how each young man has continued to grow the #YBWave through their ripples in the community.
The original ripples of YouthBuild Philly began in 1992, when Dorothy Stoneman's YouthBuild model spread from East Harlem to provide 28 young people with an opportunity to change their lives, and their community. That first group of students worked out of a church basement in South Philadelphia, rehabbing homes while studying for a GED exam. With many ripples along the way, our program has now grown to 225 students, with four different vocational training options, a full academic curriculum leading to a high school diploma, dozens of postsecondary and employment partners, and a full career development team to ensure long-term success for each of our graduates.

Our program has been so instrumental in creating new opportunities for young people across Philadelphia that we were able to launch a Learning Exchange program this year, designed to share YouthBuild's "secret sauce" with other youth development programs around the city and region, with a goal of paving the way for meaningful leadership opportunities for the brilliantly talented and highly motivated young people our programs work with – chances that these young people haven't been able to access in the past. The Learning Exchange is just the latest ripple in the #YBWave that continues to impact lives across Philadelphia.
Thank you again for your continued support of YouthBuild Philly. We very much appreciate your commitment to the #YBWave and dedication to personal, professional and community growth through our young people.
In Solidarity,
Scott Emerick
Executive Director
YouthBuild Philadelphia Charter School