This school year marks YouthBuild Philly's 25th year of serving young adults! We are celebrating on the 25th of every month with a new event or announcement.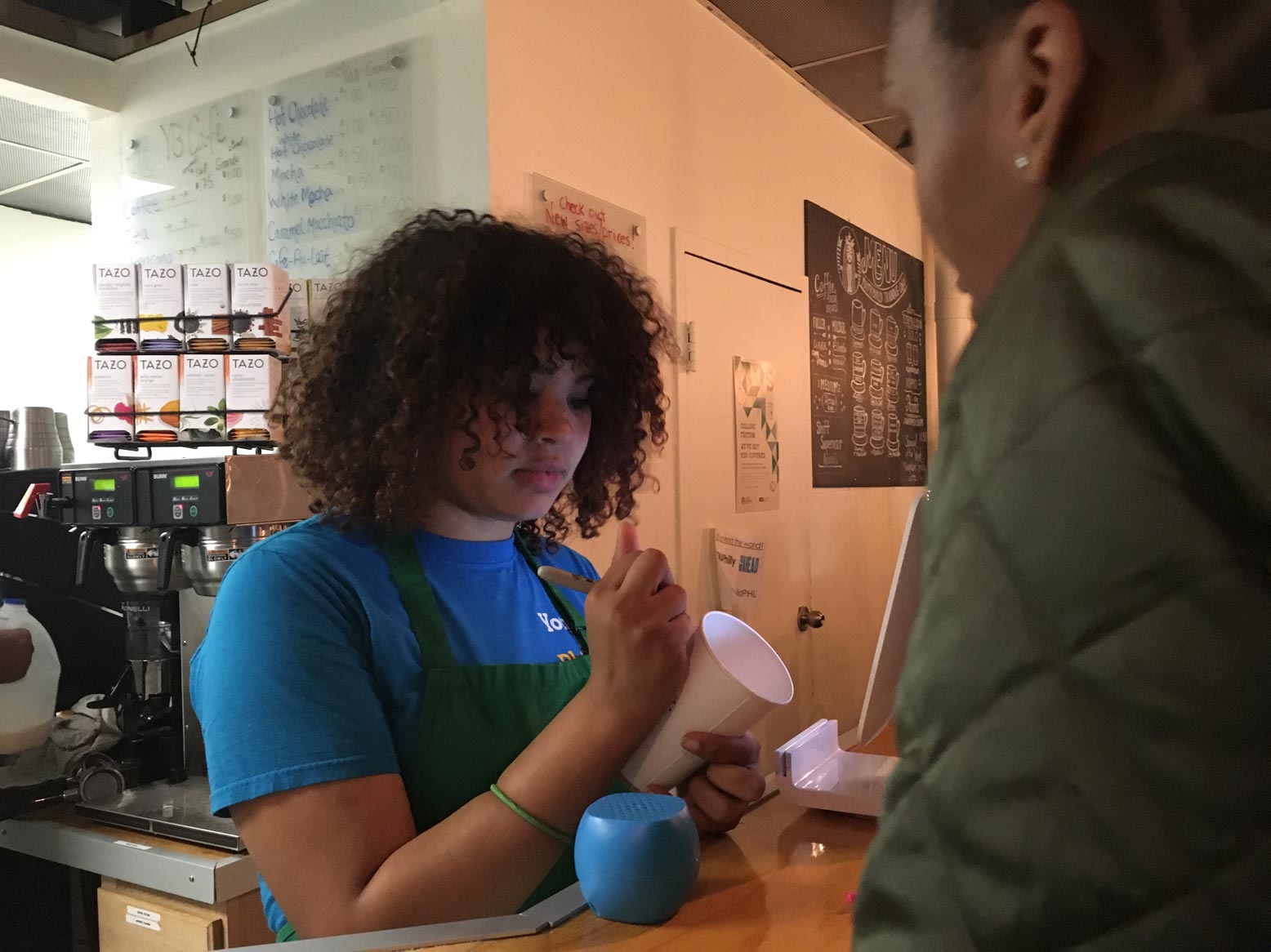 This month, we held an Open House at the student-run cafe. Customer Service students in the Class of 2017 staffed their first-ever shift behind the counter serving guests, and several students led tours of the school. Towards the end of the open house, three students presented examples of their educational work.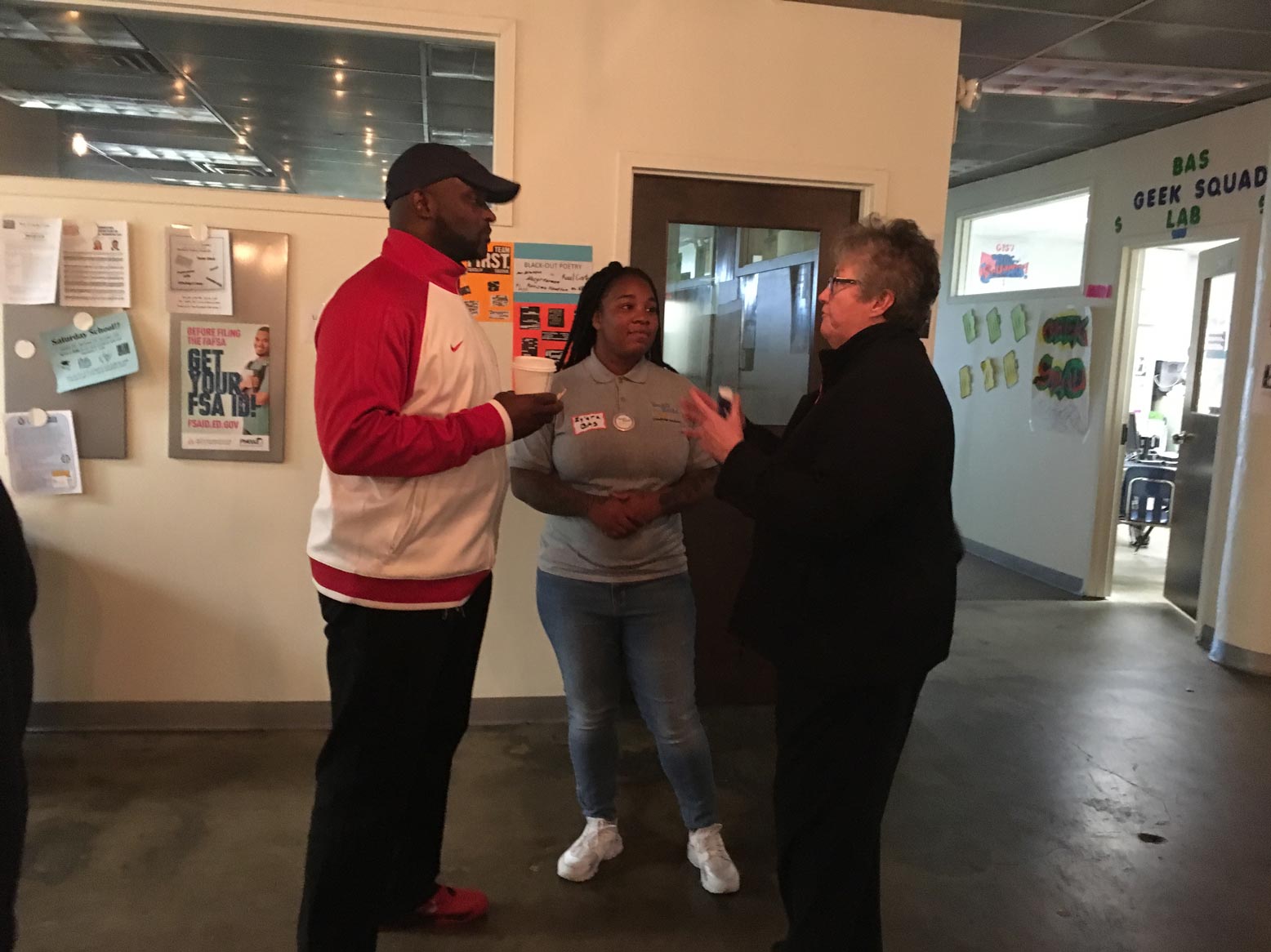 In addition to showcasing our students' skills, we also shared our history with a timeline of YouthBuild events and a collection of YouthBuild yearbooks from the last quarter century.
Thank you to everyone who came to the Open House!  Our next after-school event will be on January 25 – we hope you can make it!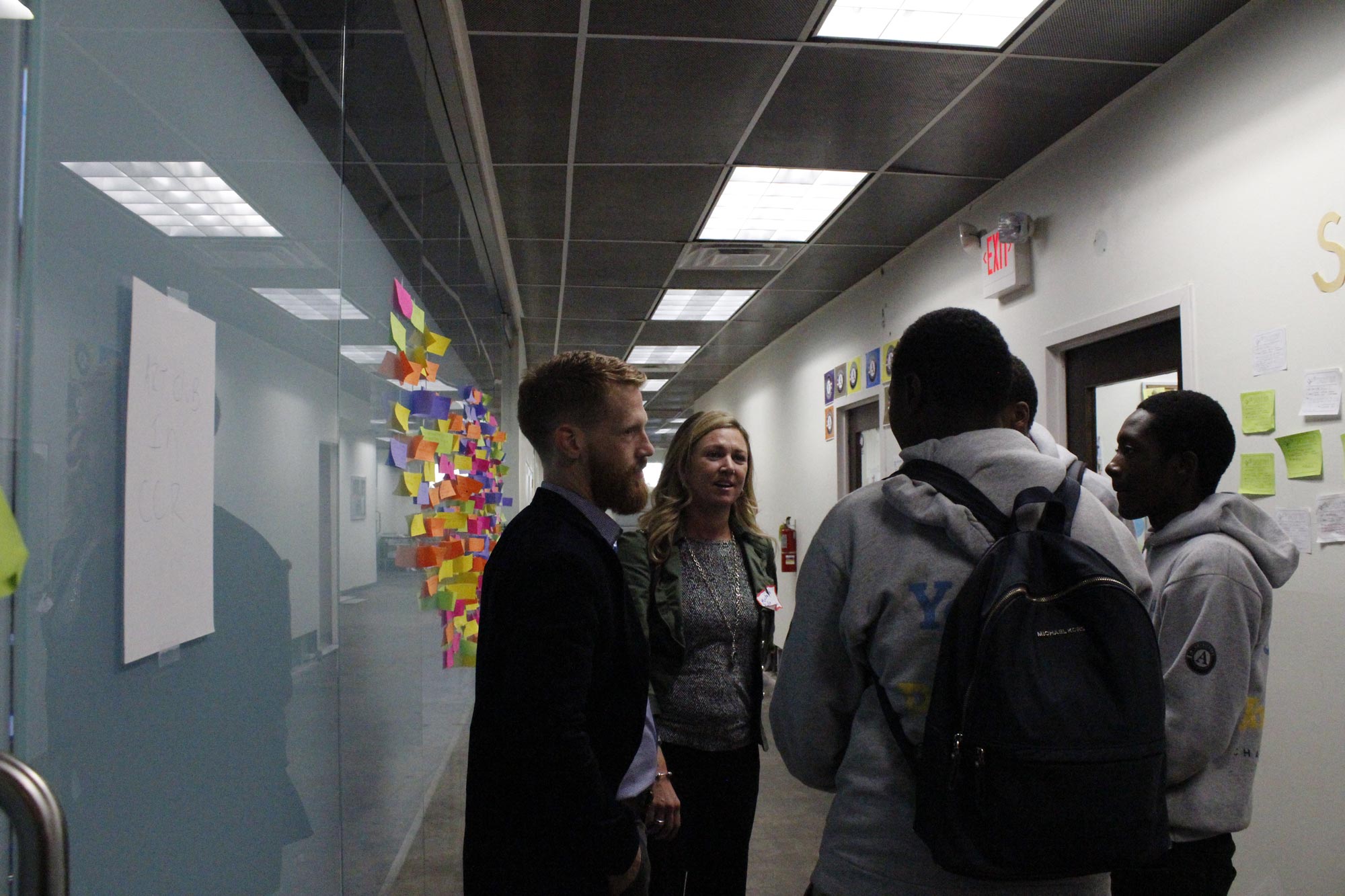 Note: Save the date now for our May 4 event, which will be our biggest party yet!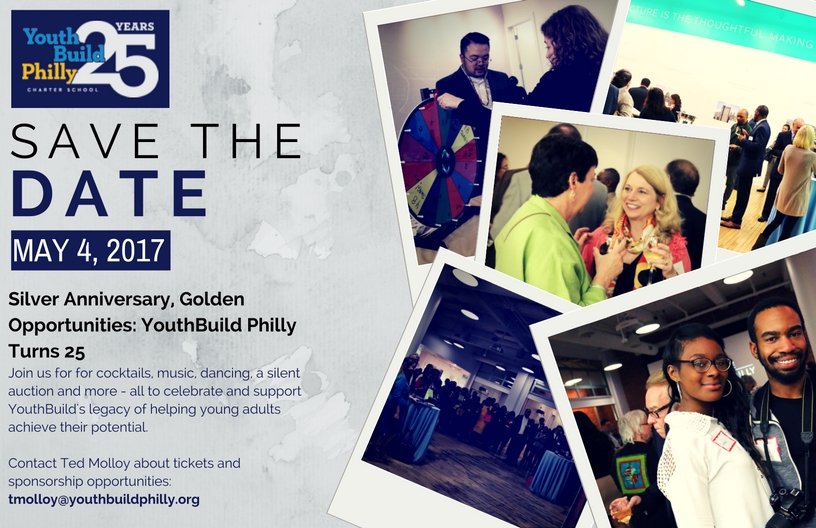 Silver Anniversary, Golden Opportunities: YouthBuild Philly turns 25
Thursday, May 4, 2017
National Museum of American Jewish History