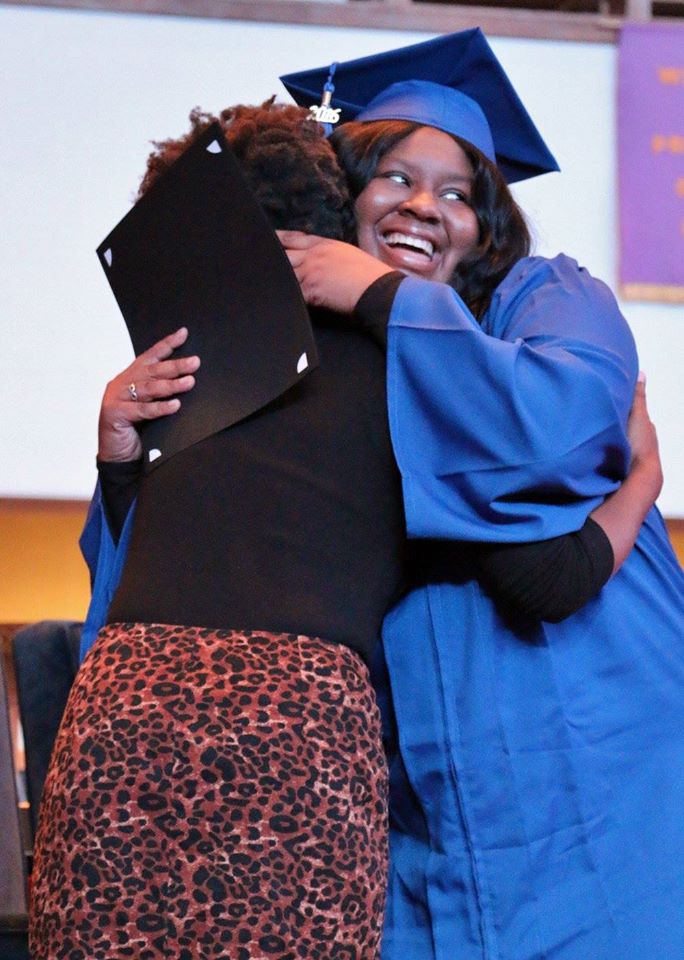 We love graduation ceremonies of every size – large, small, and anywhere in between. At YouthBuild, our focus on students as individuals means that each student's completion is a milestone for our school.  Each diploma-accepting smile is its own special event.
On Tuesday, November 22 we celebrated forty times as the Fall School cohort of the Class of 2016 walked across the stage at Zion Baptist Church in North Philadelphia.  Last week's graduates are all students who overcame unique struggles – and used a little extra time – to complete YouthBuild's diploma requirements, which include academic achievements, demonstration of vocational skills, and the completion of community impact hours.
The theme for this ceremony became "be the change you want to see the world," as staff and students reflected on the self-determination that the Class of 2016 has shown. We are so proud of our graduates' resilience and motivation, and believe they will make a big difference wherever they go from here!
Click through our gallery for more photos from the ceremony: