Dear Friends of YouthBuild,
I didn't let my fear of flying stop me from signing up for YouthBuild Philly's upcoming Spring Break Service Trip to Utuado, Puerto Rico.  My interest in trying new things is stronger than any of my fears, and I know that this trip will be a once-in-a-lifetime experience.  My classmates and I need your sponsorship to make this trip possible.
This trip will be the first time that I've ever flown on a plane, which is also true for many of my classmates.  Most of us have barely – if at all – traveled outside of Philadelphia.  We are so excited by this opportunity to explore a different environment, culture, and language.  Will you help us get there?
While we're in Utuado, our group of 20 students will volunteer at local schools, community centers, and agricultural sites nearby.  This will be a great way to experience Puerto Rico's culture and language first-hand.  Service is important to me.  It's changed my perspective on myself and the world around me, and made me realize that everyone can help each other.  I'm glad we're doing different types of service, because I like trying new activities. It doesn't matter what it is, as long as it helps people.  I like seeing people smile.
I'm excited to travel to Puerto Rico to meet new people with different backgrounds, help out in the community, and explore my horizons.  There's so much to see.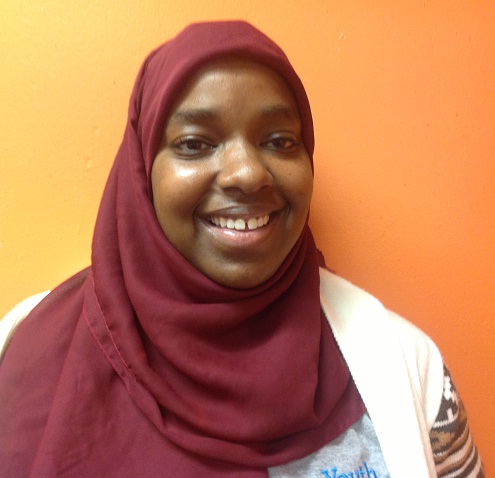 When we get on that plane, I hope I get a window seat.
Thanks for your support,
Keyzett Brockington-Ham,
YouthBuild Philly Class of 2013
P.S.  You can sponsor one of our staff chaperones by visiting their fundraising webpage here!
About the Service Learning Trip     

The spring break service trip is part of YouthBuild Philly's legacy of revitalizing communities while transforming young people's lives and expanding their worldview through service.

Past trips to Puerto Rico, Guatemala, Costa Rica, and the Gulf Coast included service immersion projects such as endangered species preservation, beach clean-ups, and home building projects.

Your contribution will go towards transportation, meals, and lodging for students.