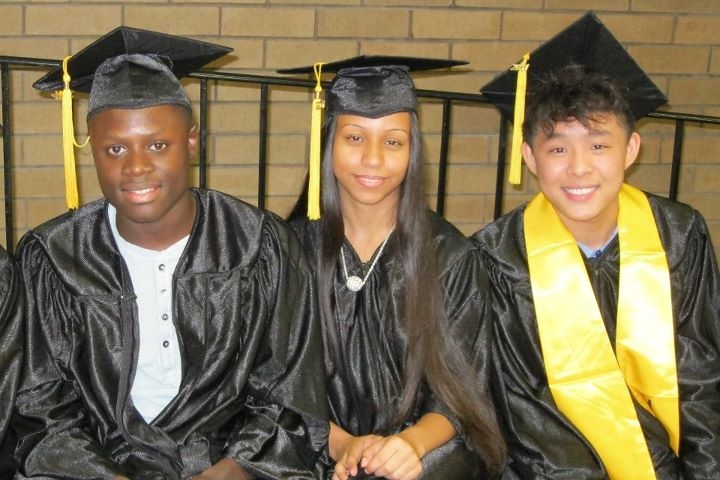 More than 1000 family members, friends, and partners joined YouthBuild Philly for our Class of 2011 Commencement Ceremony on August 26th at Zion Baptist Church.  After a rigorous year of transformation and skill building, 105  former dropouts joined the ranks of nearly 1800 young people who have earned diplomas at YouthBuild.
For the third consecutive year, Mayor Michael A. Nutter joined us to celebrate the occasion, congratulate the graduates, and encourage them to continue their education. Over 50% of the graduates plan to attend a post-secondary school, and many already earned college credits this summer at the Community College of Philadelphia (CCP).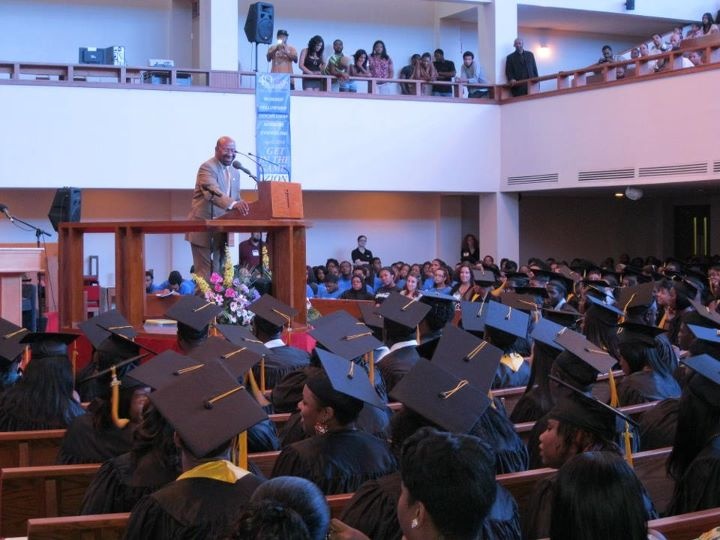 This year, YouthBuild awarded its first annual Legacy Award honoring a community member who has made a lasting impact on YouthBuild students and alumni.  The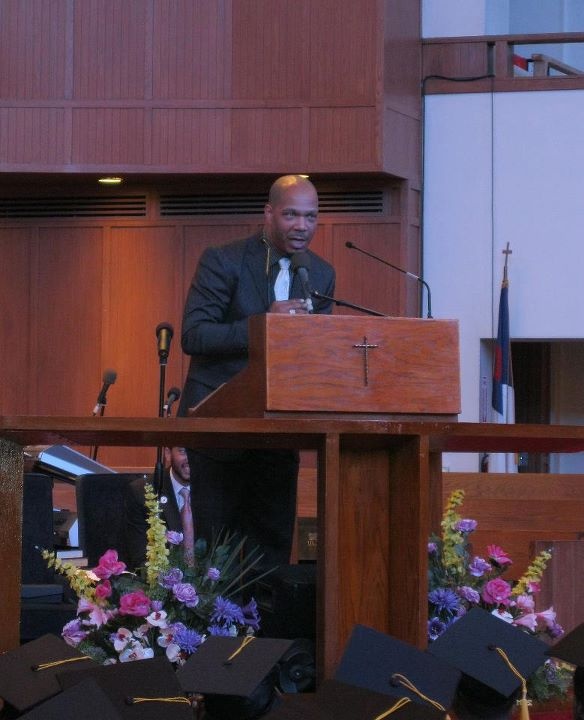 2011 Legacy Award was presented to David E. Thomas, Dean of the Division of Adult and Community Education at CCP. During the 2010-11 Academic Year, David worked to strengthen connections between YouthBuild and CCP, including structuring a summer bridge program that resulted in a 210% increase in enrollment and an 82% completion rate.  As YouthBuild Executive Director Simran Sidhu said, "Thanks to David's lasting contributions, every YouthBuild graduate will have a better opportunity to achieve their dreams. "
Student speakers included Class of 2011 Valedictorian Chiquita Smith, the Co-Salutitorians, Amika Miller and Sharnice Miller, Staff Award presenters Amir Johnson and Dwayne Thompson, and John Gallery Leadership Award recipient Naja Bland.  Naja said:
A leader to me has the ability to change for the better, keep moving forward, and make the best decisions to the best of their abilities. Leaders are respectful, considerate of others and themselves, positive, and resilient. These are some of the qualities of the leaders I attended school with this past year.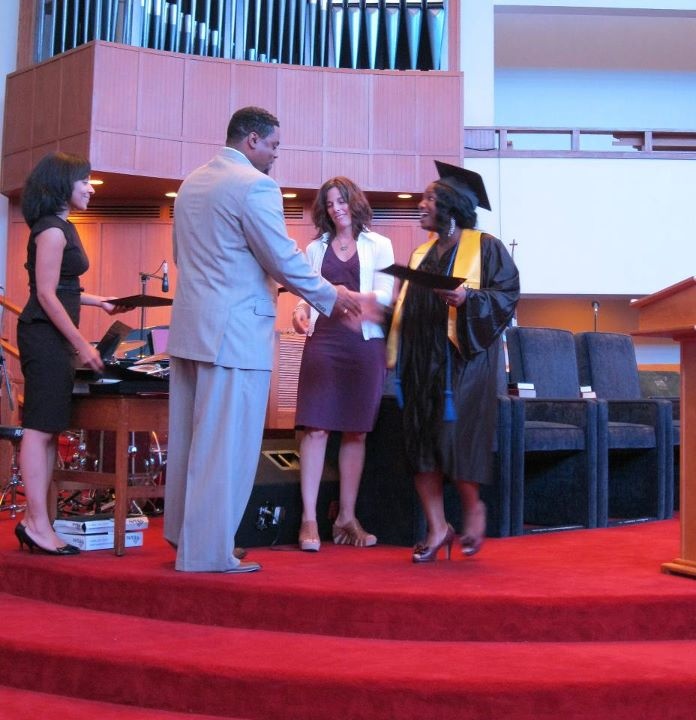 To see more pictures of the ceremony, please visit our Facebook page here, and leave a comment to shout-out our graduates!