Cross-posted from the Building Our Future Together blog, a partnership between YouthBuild USA and Saint-Gobain.
Last week, students in the Green Building track of YouthBuild Philly's Building Trades program visited Saint-Gobain's North America HQ, which are just outside of Philadelphia in Valley Forge, PA.  The "Green Team" suited up in professional wear for the occasion.  Students were excited to learn more about green-building science, meet the people behind Saint-Gobain products, and learn about careers in the industry.

When we arrived,  External Communications Manager Dina Pokedoff gave us a tour of the building as well as an overview of Saint-Gobain's history, products, and contributions to modern science.  We were surprised to learn that Saint-Gobain was founded in 1665 to create glass for the Palace of Versailles in France, and that the Saint-Gobain family of products and materials are everywhere, from beer bottles to space stations and from the Dallas Cowboys' stadium to Philadelphia's own Kimmel Center.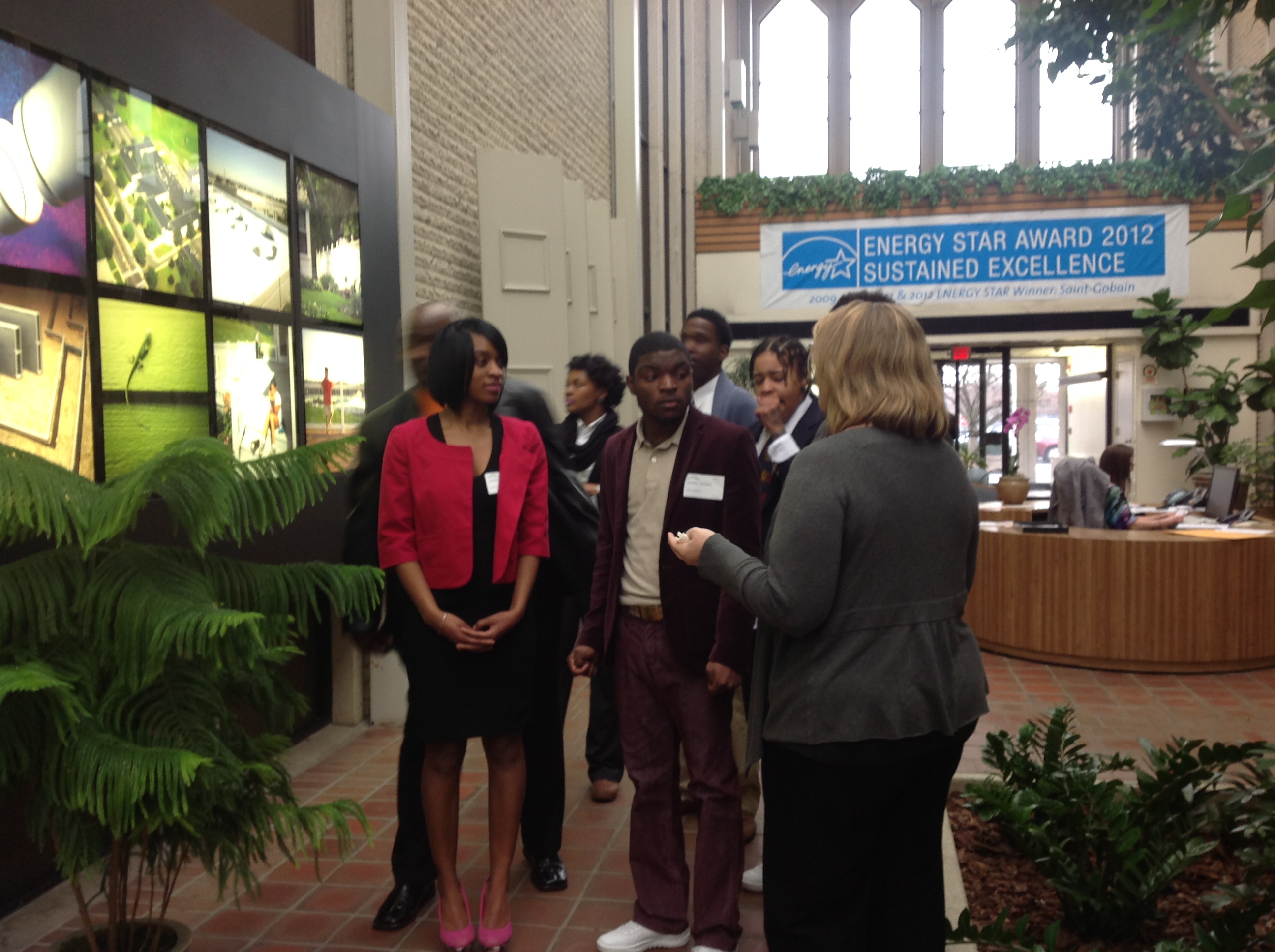 Following the tour, students met with Saint-Gobain employees representing many departments within the company – including Legal, Finance, and Human Resources.  During an informal conversation over lunch, students and employees talked about strategies for career success and ways to persevere in one's education.  Here is just a sampling of the advice the Saint-Gobain employees offered:
Ask questions.
Ask for help.
Take on new challenges, and believe that you'll rise to the occasion.
Take advantage of every opportunity to learn.
It was inspiring to hear each employee's story about how they arrived in their current position and what they've learned along the way.  YouthBuild students came away excited to learn more about new career paths and to pursue their futures with Saint-Gobain employees' advice in mind.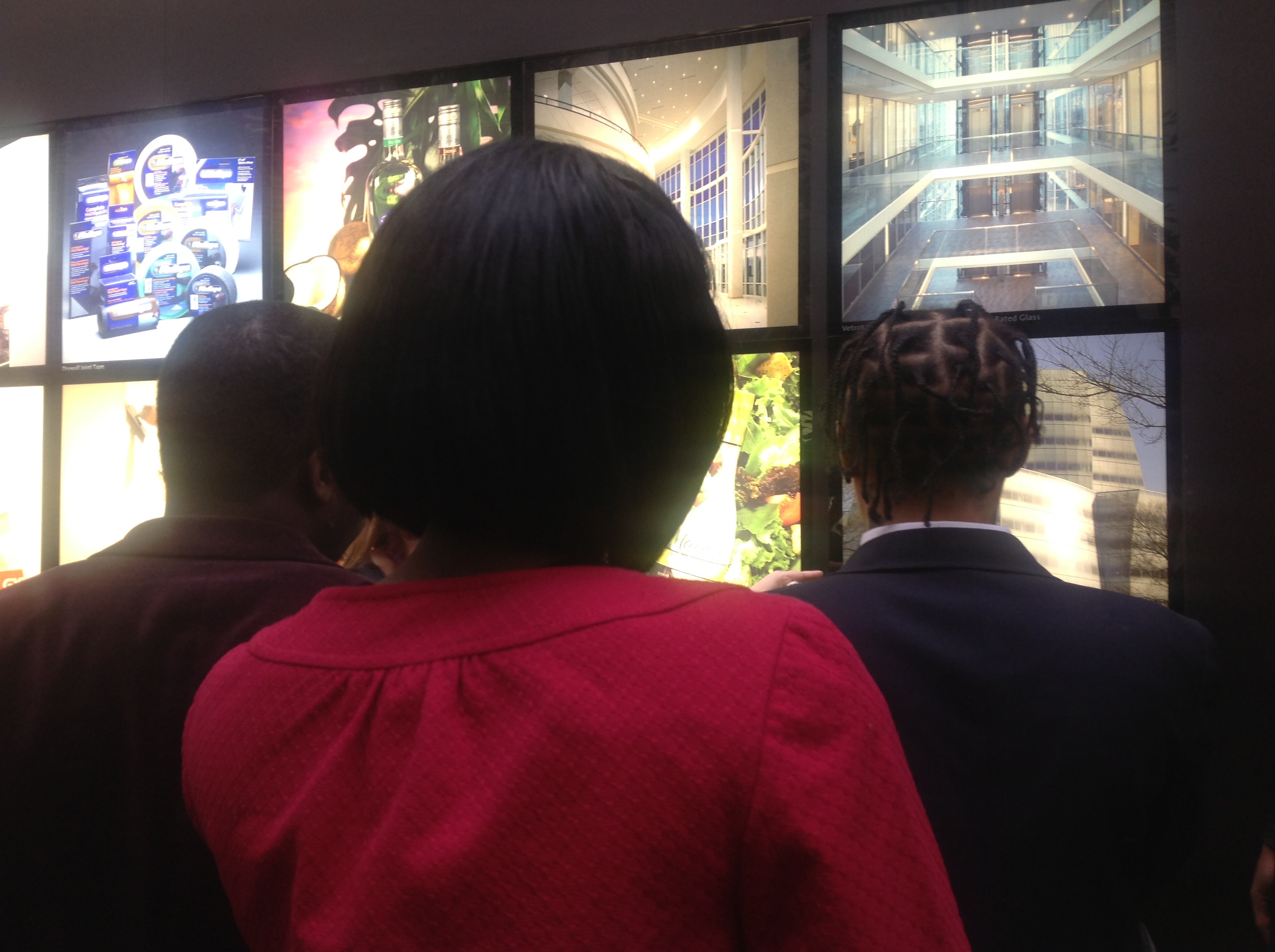 The trip gave us an opportunity to see Saint-Gobain from a new perspective.  Having visited the Greene St. house completed last year, students knew about Saint-Gobain's sustainable and energy-efficient building products – but over the course of the visit we learned that there's much more to the company than green-building materials.  We want to thank Saint-Gobain for welcoming us into their office, exposing us to exciting ideas in materials and building science, and taking the time to share their personal experiences and career advice with YouthBuild students!  It was an unforgettable trip.