In June, a group of students and staff from YouthBuild Philly attended the Preservation Alliance for Greater Philadelphia's Preservation Achievement Awards, an annual event recognizing important historical preservation work being done throughout the Philadelphia region.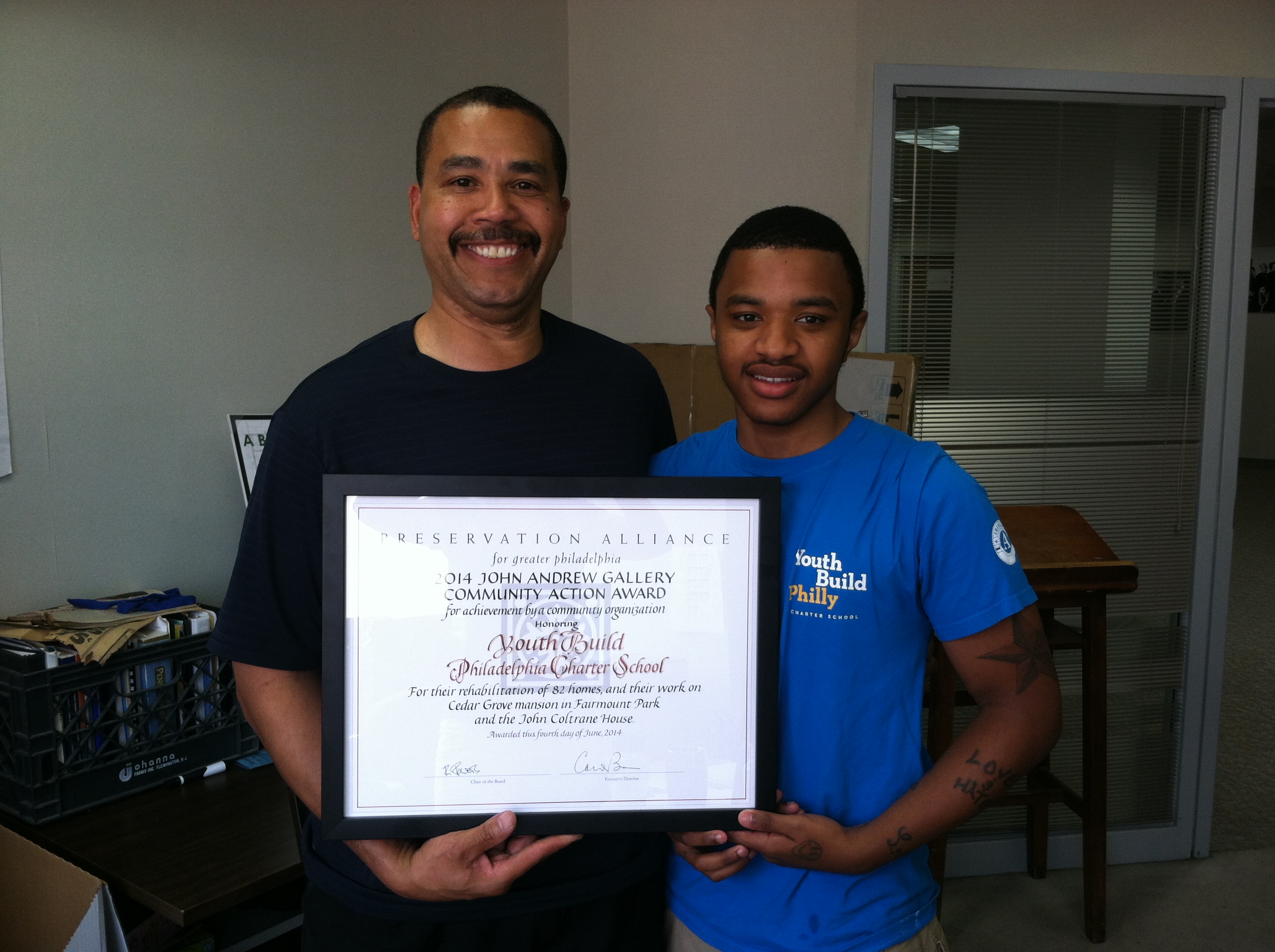 This year, the Preservation Alliance honored YouthBuild Philly with the John Andrew Gallery Community Action Award, for renovating 82 homes since 1992 and for the recent role that students have played in the preservation of the Cedar Grove mansion in Fairmount Park and, most recently, the John Coltrane House in Strawberry Mansion.
Over the past year, a select group of students have helped the Preservation Alliance stabilize the John Coltrane House, a National Historic Landmark that is also on the Alliance's list of Endangered Properties. Built at the start of the 20th century, this house on North 33rd Street was home to jazz legend John Coltrane from 1952 to 1958 – a formative time in his creative development. The house has since been owned by Coltrane's family, then by dedicated homeowners who are committed to preserving the space as a tribute to the musician's legacy. The house is over a century old, vacant, and requires maintenance and repair to stay stable – particularly after an adjoining property caught fire a few years ago.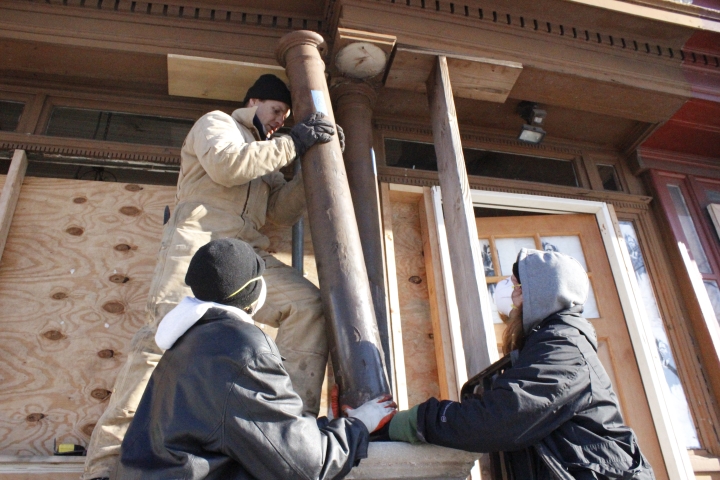 The students' participation helped the Alliance maximize their use of a grant from the 1772 Foundation to perform emergency repairs on the front of the rapidly deteriorating property.
This project was featured on the PlanPhilly website in early 2014, which gained the attention of YouthBuild USA and the Corporation for Community and National Service. This publicity led to CNCS publishing an article on their website featuring student John Laderer – one of the three students to work on the house – and highlighting his YouthBuild experience. Before YouthBuild, "I didn't realize how motivational and inspiring service could be," John said in the article. "It's uplifting. Everyone makes sure you put your best foot forward…It's like a family."
John and Luis Torres – another student who worked on the house – attended the Preservation Alliance's Preservation Achievement Awards as representatives of YouthBuild students past and present.