On Tuesday, August 29, YouthBuild Philly kicked off its annual Student Mental Toughness Training (SMTT), inviting over 300 young people (ages 17-20) as applicants, to join the Class of 2024! For background, SMTT is fun and collaborative, but an intensive four day training, where applicants attend a series of workshops that provide an overview of YouthBuild's climate, culture, and program. On the last day of SMTT, applicants take to the streets of Philadelphia to reclaim their education in our Annual Acceptance March.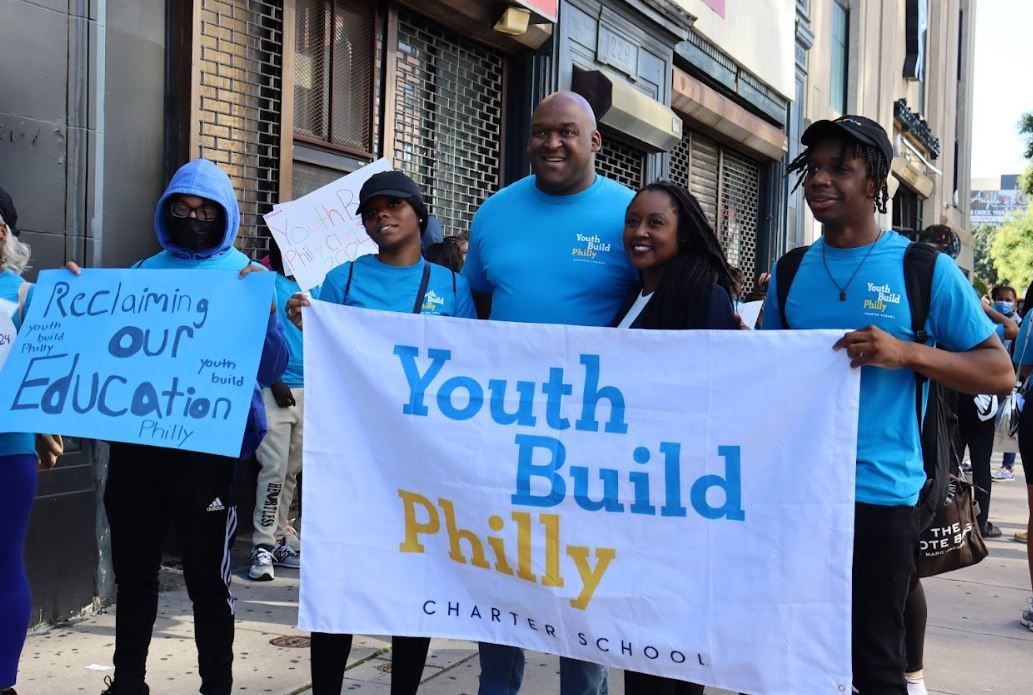 On day one of SMTT and throughout the week, applicants line up alongside Broad St. until our doors open at 8:00 a.m. Once doors opened, applicants received a warm welcome from YouthBuild Philly staff and were greeted with smiles, music, and snacks as they made their way to YouthBuild Philly's Community Celebration Room (CCR) to join our daily community meeting. YB Philly community meetings are led by Dean Donheen Boone, and serve as a time to check-in with our students and staff. During SMTT, community meetings specifically focus on setting expectations for the school year and educating applicants on YouthBuild's program, culture, and core values: perseverance, respect, and excellence.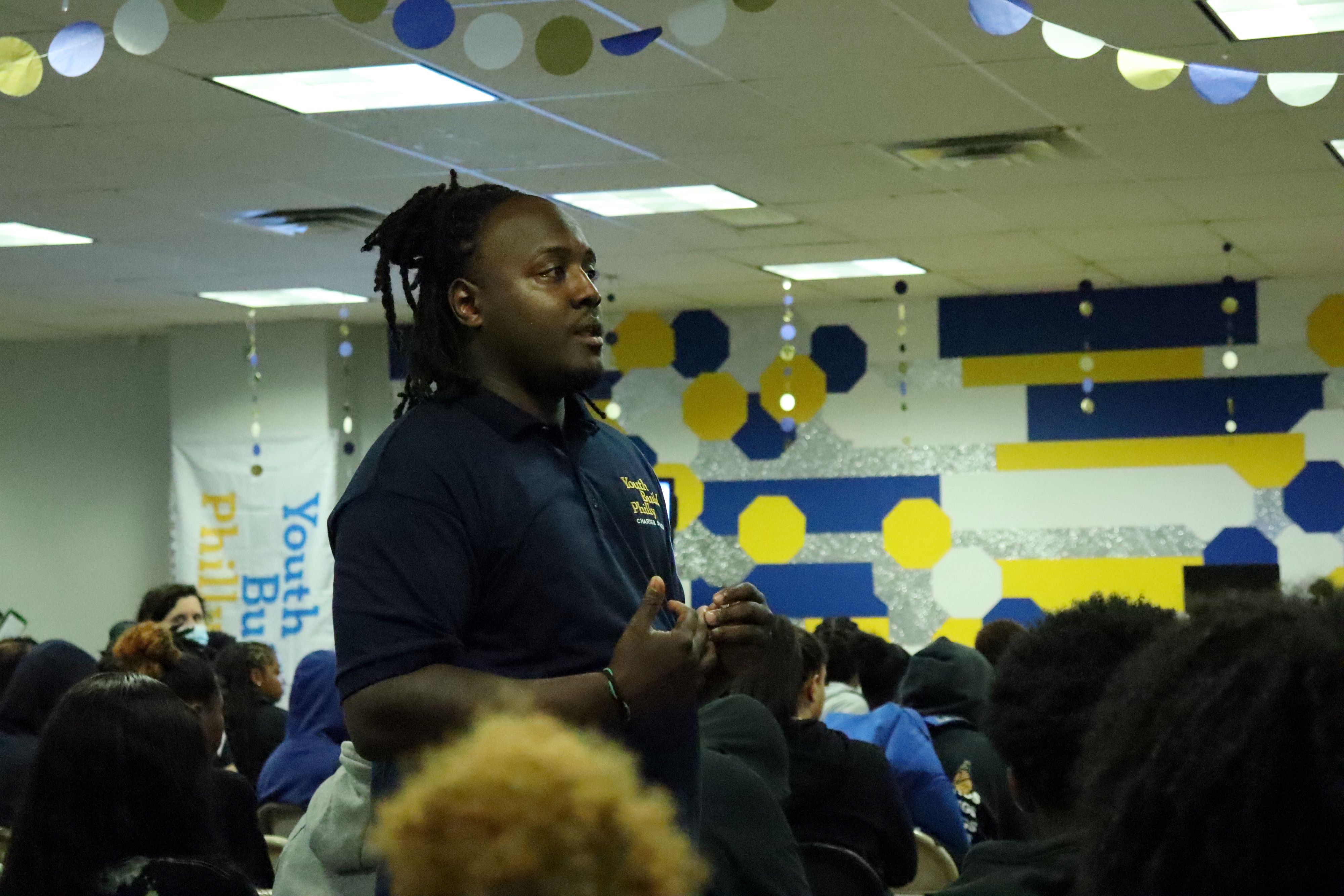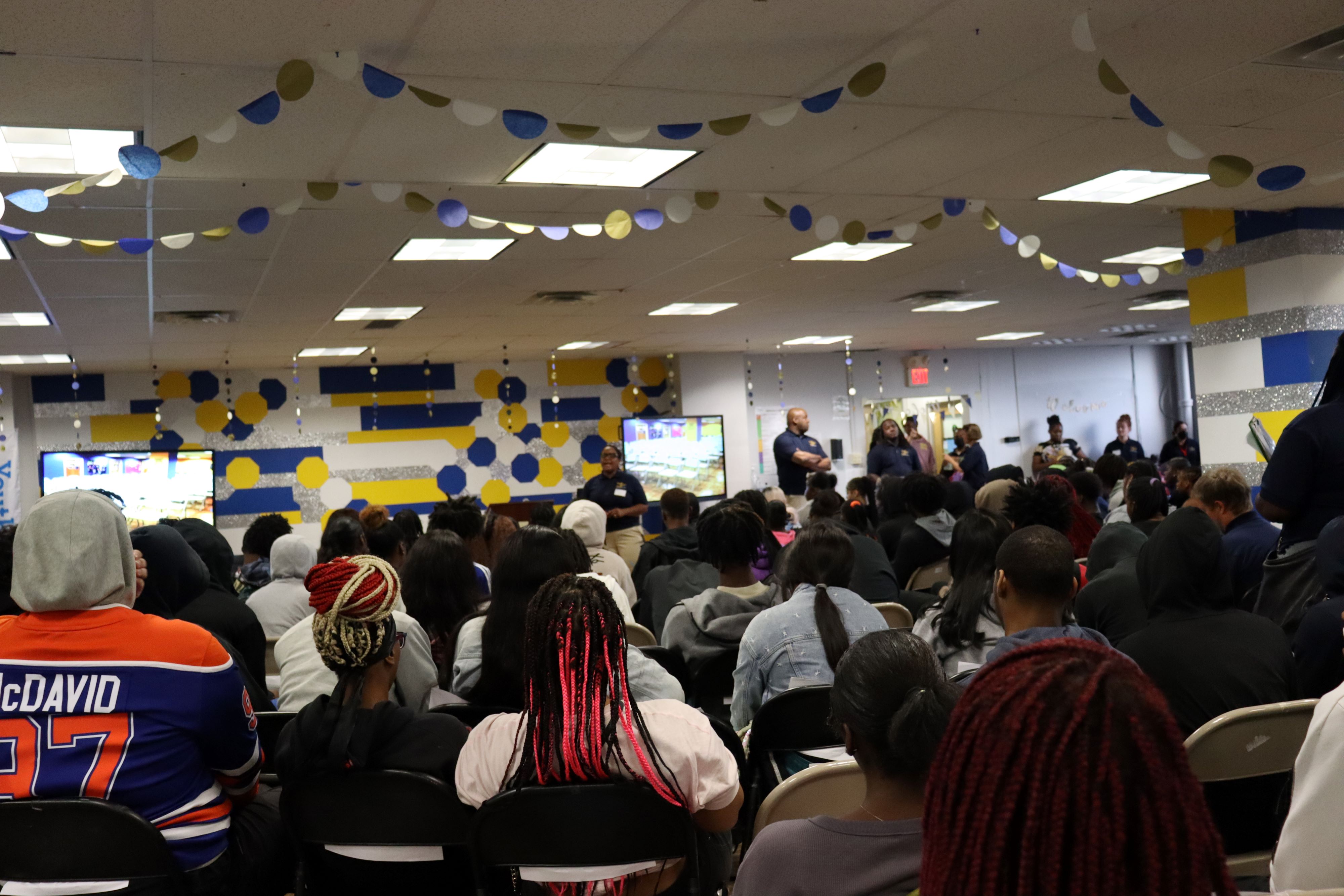 This year's SMTT was special as it was the FIRST for our NEW Principal Kazmir Davis and a host of NEW staff members. We were also excited to re-introduce our former Chief Program Officer Le'Yondo Dunn, as the NEW Chief Executive Officer (CEO) of YouthBuild Philly. Le'Yondo was unanimously elected by the YouthBuild Philly Board directors to take the reins as CEO immediately following the transition of our former Executive Director Scott Emerick. With so many new additions to our staff and overall program structure, we have so much to look forward to this year.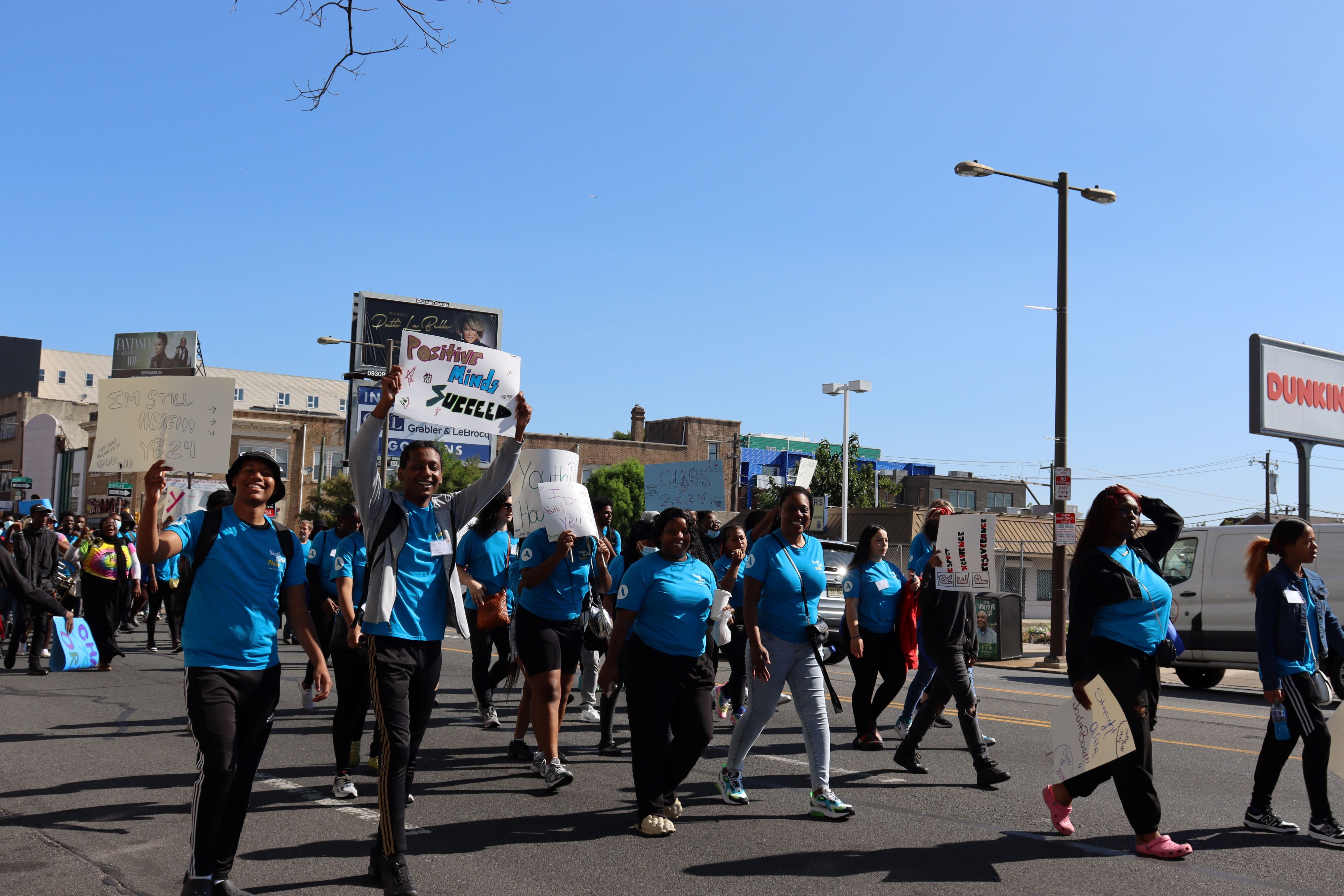 Additionally, over the course of the week during SMTT, applicants participate in multiple program-centered and team building workshops that allow students to interact with staff more intimately and engage with their fellow applicants. They also learn about which resources are available to them as students, such as housing and transportation assistance, counseling, job placement, and post-secondary transition. 
The workforce selection workshop in particular is important as it provides applicants with an overview of each vocational track offered at YB Philly. Applicants must choose one of the following trades as a requirement for graduation: Business Administration/Customer Service, Child Care, Culinary Arts, Healthcare, and Building Trades. Our job training takes place in real-world settings – e.g., at a coffee shop, full-service kitchen, in a childcare/healthcare facility, or on a construction site. As students learn these vital job skills, they also provide valuable volunteer service to their community. Following a successful completion, students receive industry-recognized certificates and transition to college or career as critically conscious leaders, committed to positive change for themselves and their families.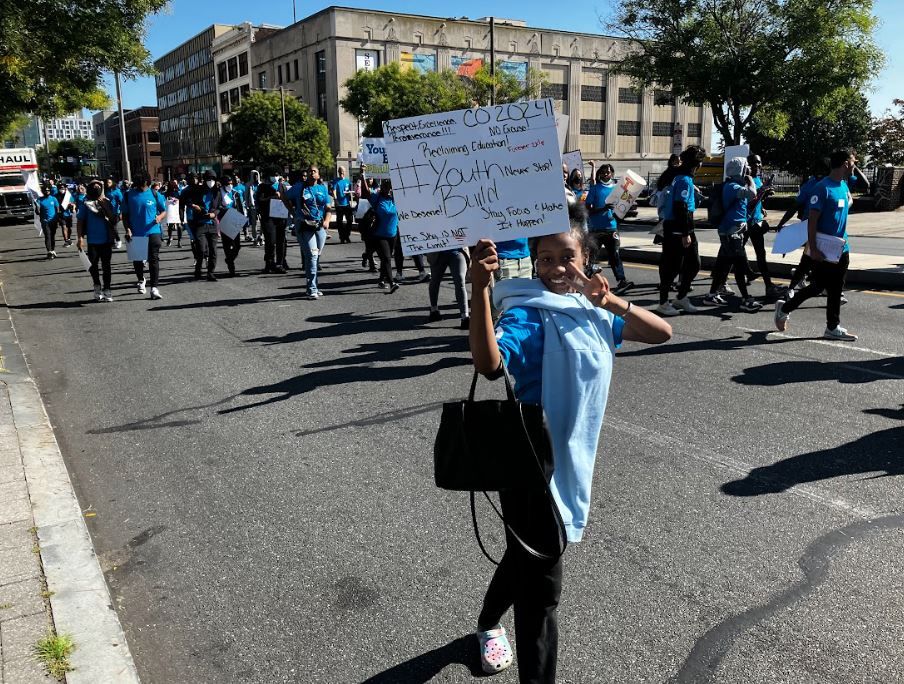 On the fourth and final day of SMTT, applicants spent the morning creating hand-drawn posters in anticipation for our annual Acceptance March. The event kicked off at Broad and Thompson St. and ended at the Philadelphia Marriott Downtown, located at 1200 Filbert St., where we held our annual acceptance ceremony. During the march, applicants and staff can be heard shouting the YB Philly chant,– "When I say Youth, you say Build, YOUTH, BUILD, YOUTH, BUILD!" The YB Philly chant is always a great way to get everyone excited, show our YB Philly pride and make our presence known! Special thanks to the Camden Repertory Theater marching band once again, for leading us in this effort – we truly appreciate your support.  The march is always a highlight of SMTT, as it commemorates our students' commitment to reclaiming their education.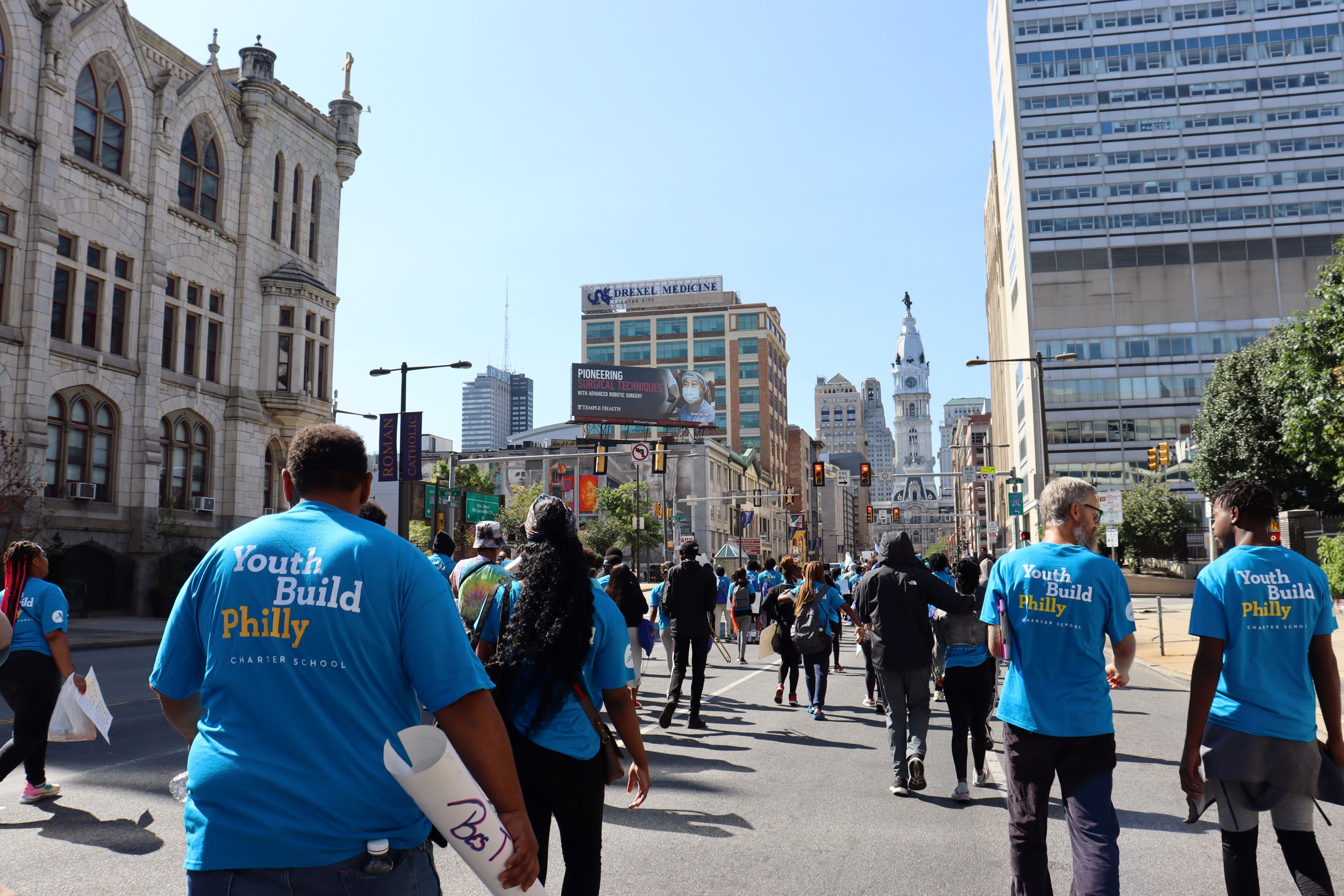 Once the march comes to an end at the Marriott, applicants gather in a large conference room where they will be officially accepted into the Class of 2024!  Students are then given the opportunity to share a few remarks describing their SMTT experience and what they look forward to accomplishing this year at YB Philly. Shortly after, students took squad photos before being dismissed for the day.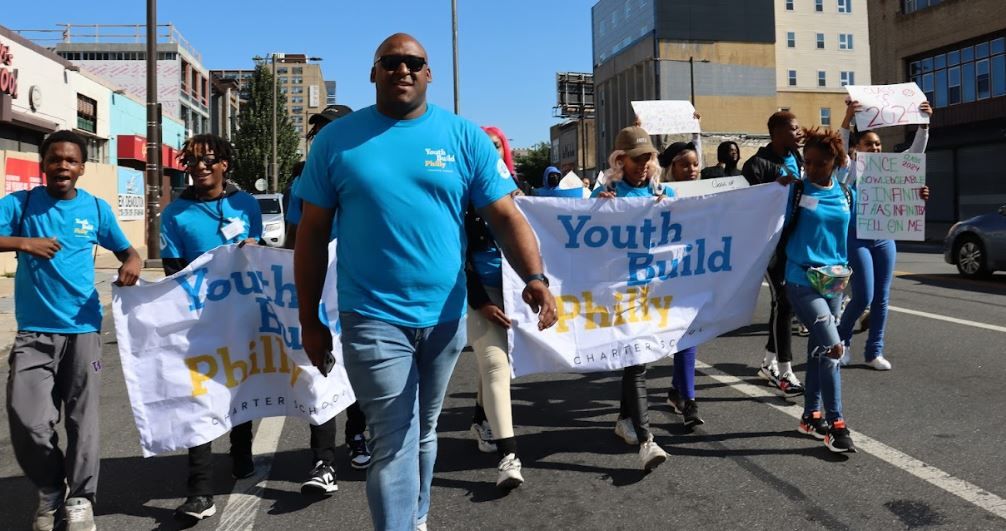 Looking forward, the students moved into a 1-week orientation which took place from Sept. 5 through Sept. 8 and began classes immediately afterwards on Sept. 11. Thank you to the Class of 2024 for their patience and trusting us to guide them on this journey to achieve their graduation goals!
We wish you a successful school year! 
Best, YB Philly!