On June 30, YouthBuild Philly held its annual commencement ceremony to honor and celebrate the accomplishments of the Class of 2023. It was a thrilling and heartfelt celebration with family, friends and invited guests at the Temple University Performing Arts Center. A tangible energy filled the auditorium as graduates marched in a procession to their seats as their families eagerly awaited for the ceremony to begin.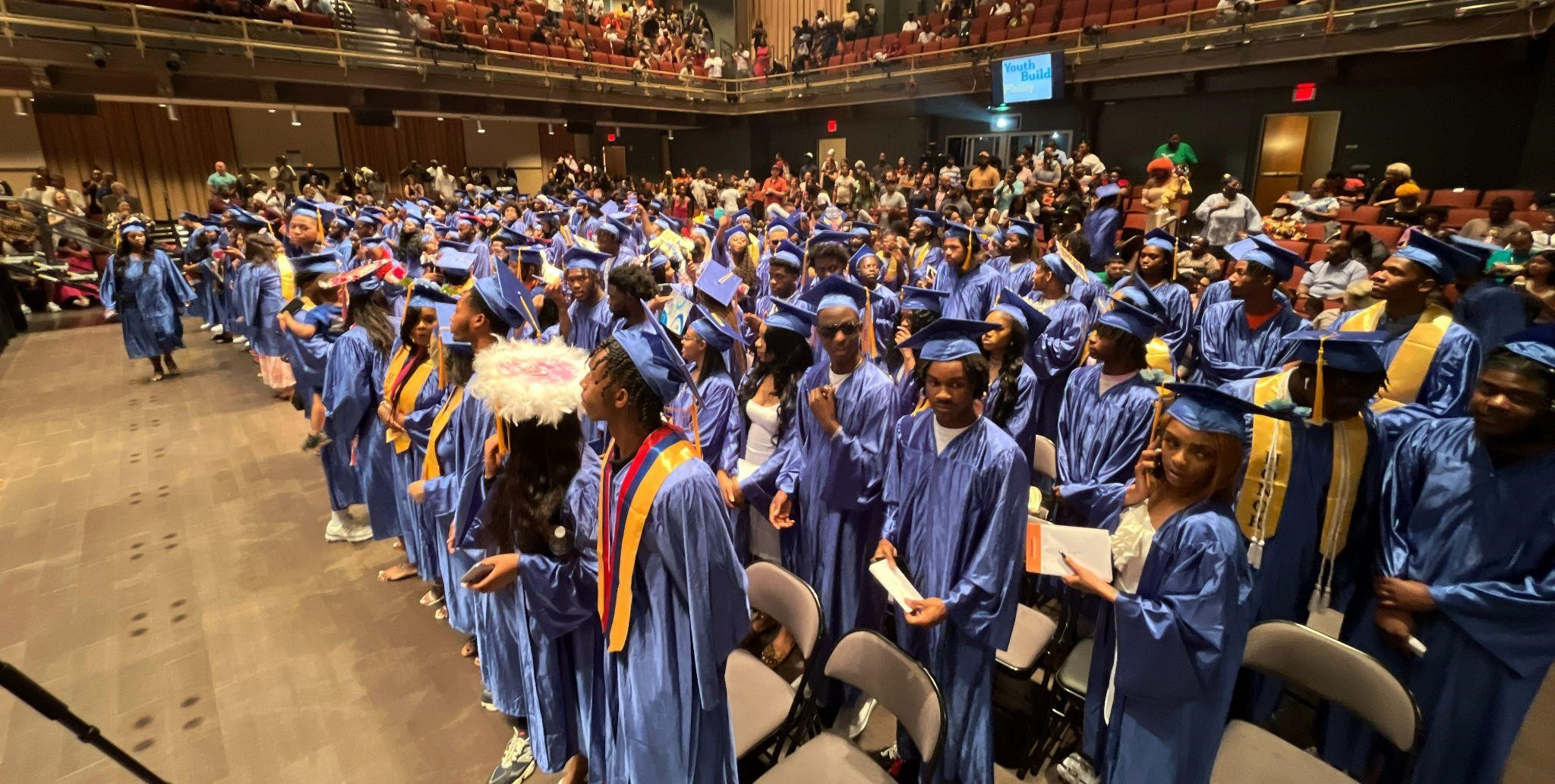 Shout out to Mr. Khalil Bullock (Mr. Lil), as this year's master of ceremonies. Mr. Lil kicked off the event by setting the tone with the audience and welcoming Mr. Scott Emerick, Past YouthBuild Philly Executive Director, to the stage to thank our guests for giving their time to celebrate such a resilient group of students.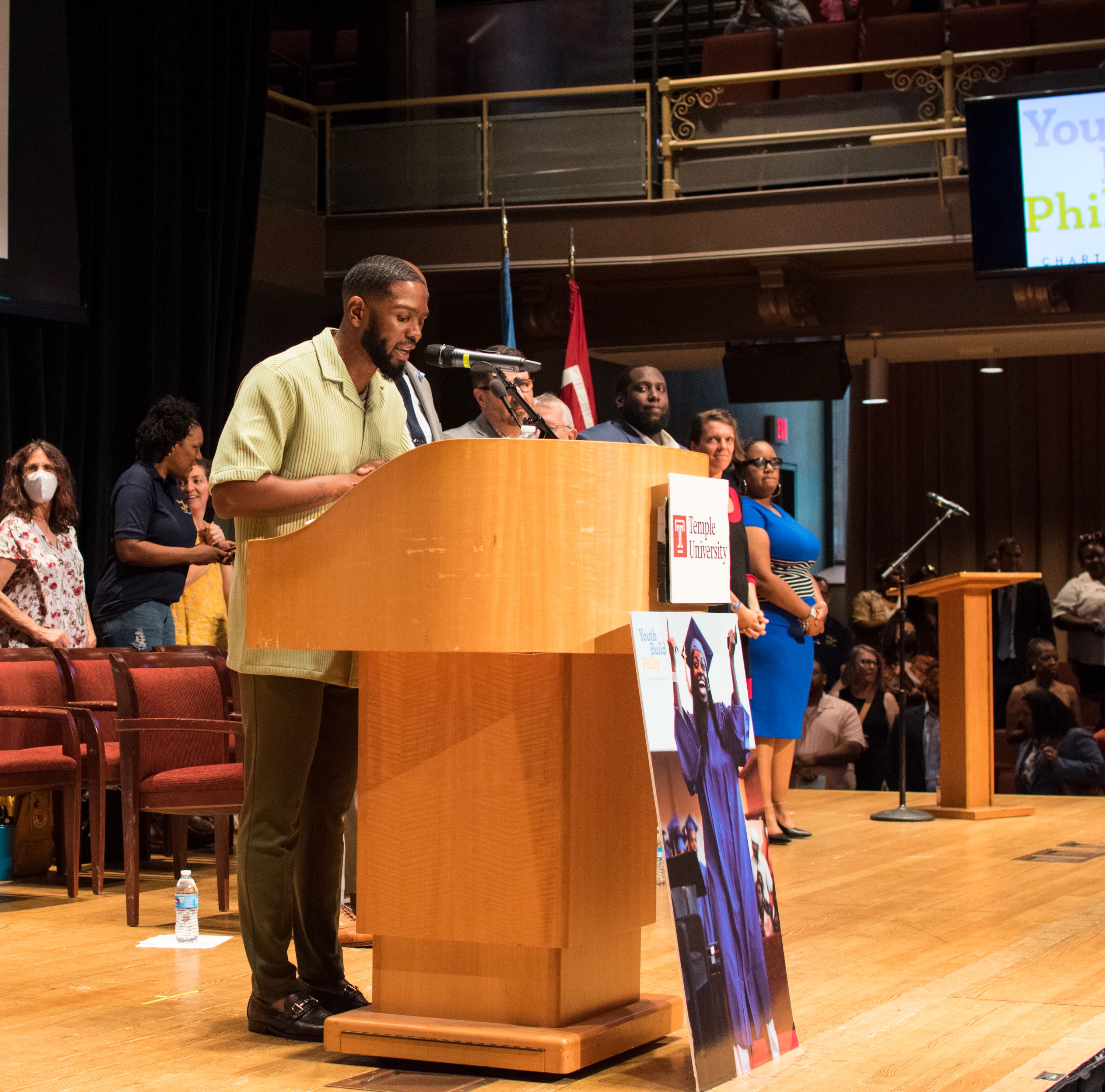 Scott began by honoring the Class of 2023 and celebrating their academic excellence. From marching down Broad Street on the last day of Student Mental Toughness to graduation, this group of scholars have remained steadfast and focused on reclaiming their education since the very beginning.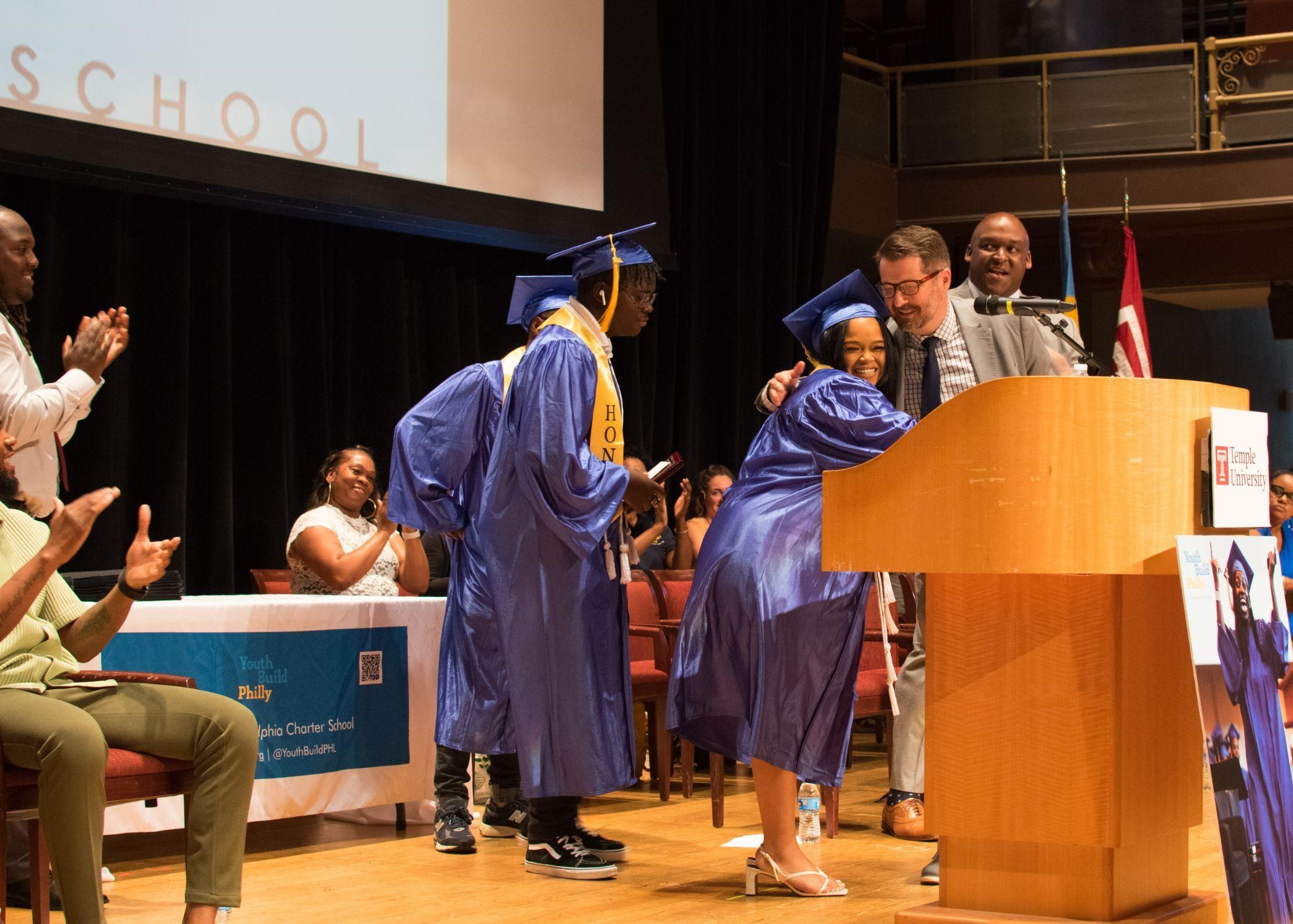 The ceremony continued with the presentation of the YouthBuild Philly partner awards, led by Mr. Scott and Mr. George Jenkins, YouthBuild GreenBuild instructor. This year we honored Atkin Olshin Schade, INTECH Construction, and Urban Creators for their long-time partnership and commitment to our program and our students.
In addition to partner awards, we distributed several leadership awards and scholarships to students for their academic excellence demonstrated throughout the school year – kudos to this year's awardees and scholarship recipients. We also recognized our staff and awarded them for their dedication to our program, our students and their passion to develop the next generation of leaders.
Recipients Include:
Rich Chalme, YouthBuild Philly Special Ed Teacher
Sam Cranford, YouthBuild Philly Success Coordinator
Christina Neilson, YouthBuild Philly Mathematics Teacher
Shamar Smith, Assistant Dean of Student Life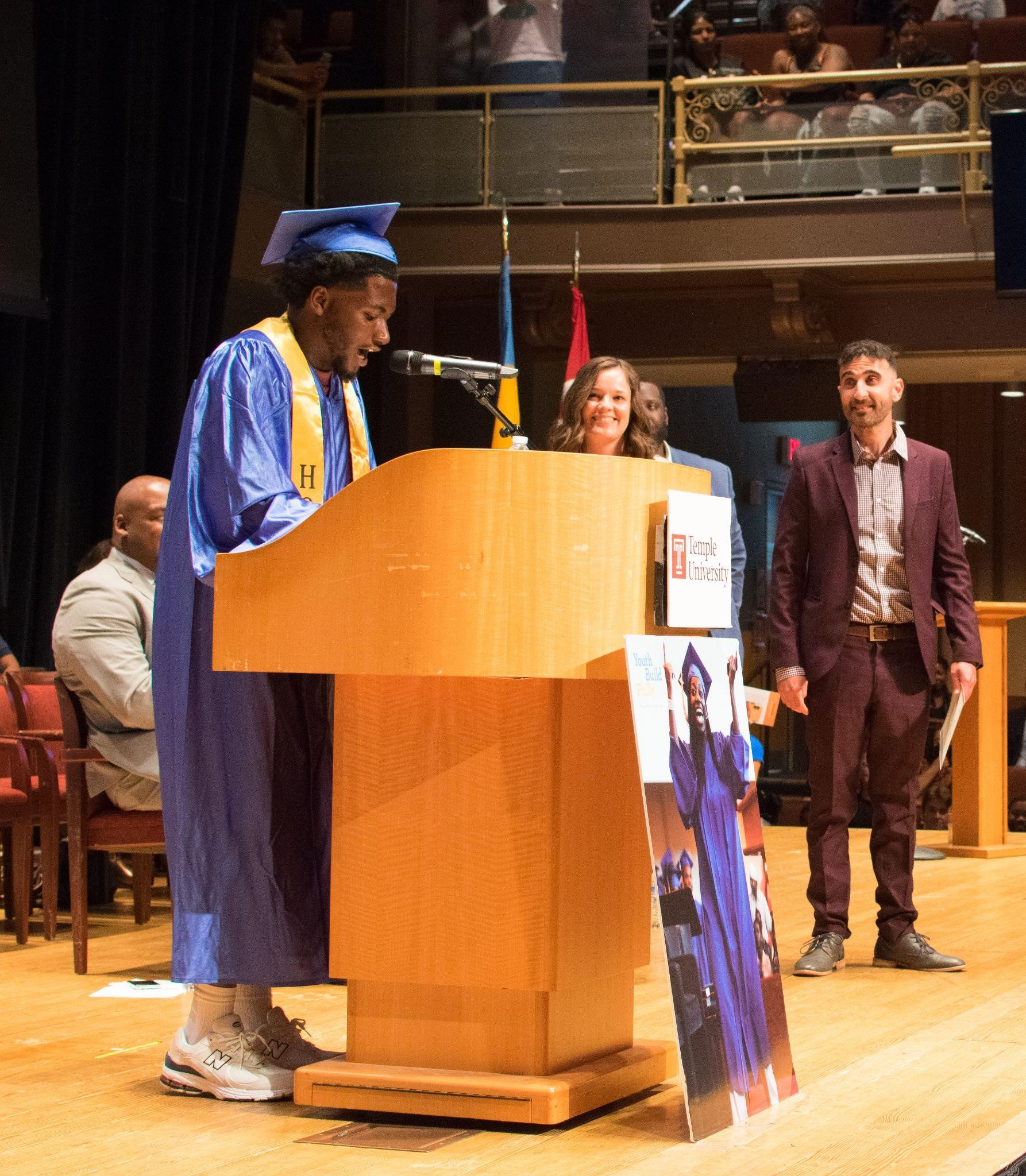 A highlight of this year's ceremony was the student speaking portion led by the Class of 2023 Valedictorian Kiara Beltre Segura, and Salutatorian Makiera Thompson. Each provided their fellow graduates with well-earned words of affirmation, encouragement, and inspiration.
Immediately following the valedictorian and salutatorian speech, Class of 2023 Graduate Elijah Taylor took to the stage to address his fellow classmates and blew the audience away with his wardrobe choice, unveiling a Superman costume under his graduation gown! He began his speech with the Latin phrase, "Veni Vidi Vici" (I came, I saw, I conquered).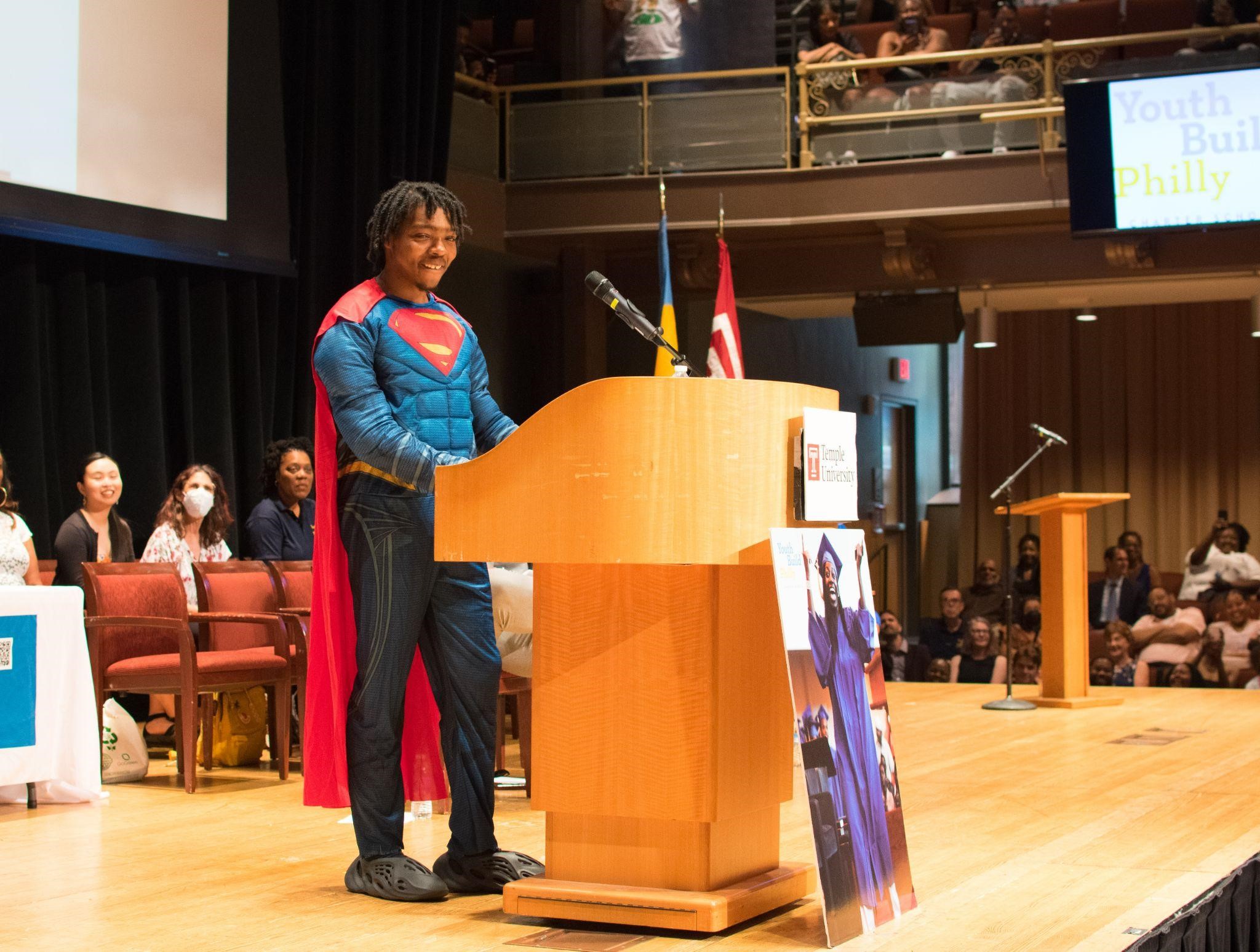 "This quote..It's the perfect description of my journey here in Youthbuild," said Elijah. He shared his challenges with mental health, childcare, and gun violence all while trying to obtain his high school diploma, much of which resonated with his fellow graduates and their families.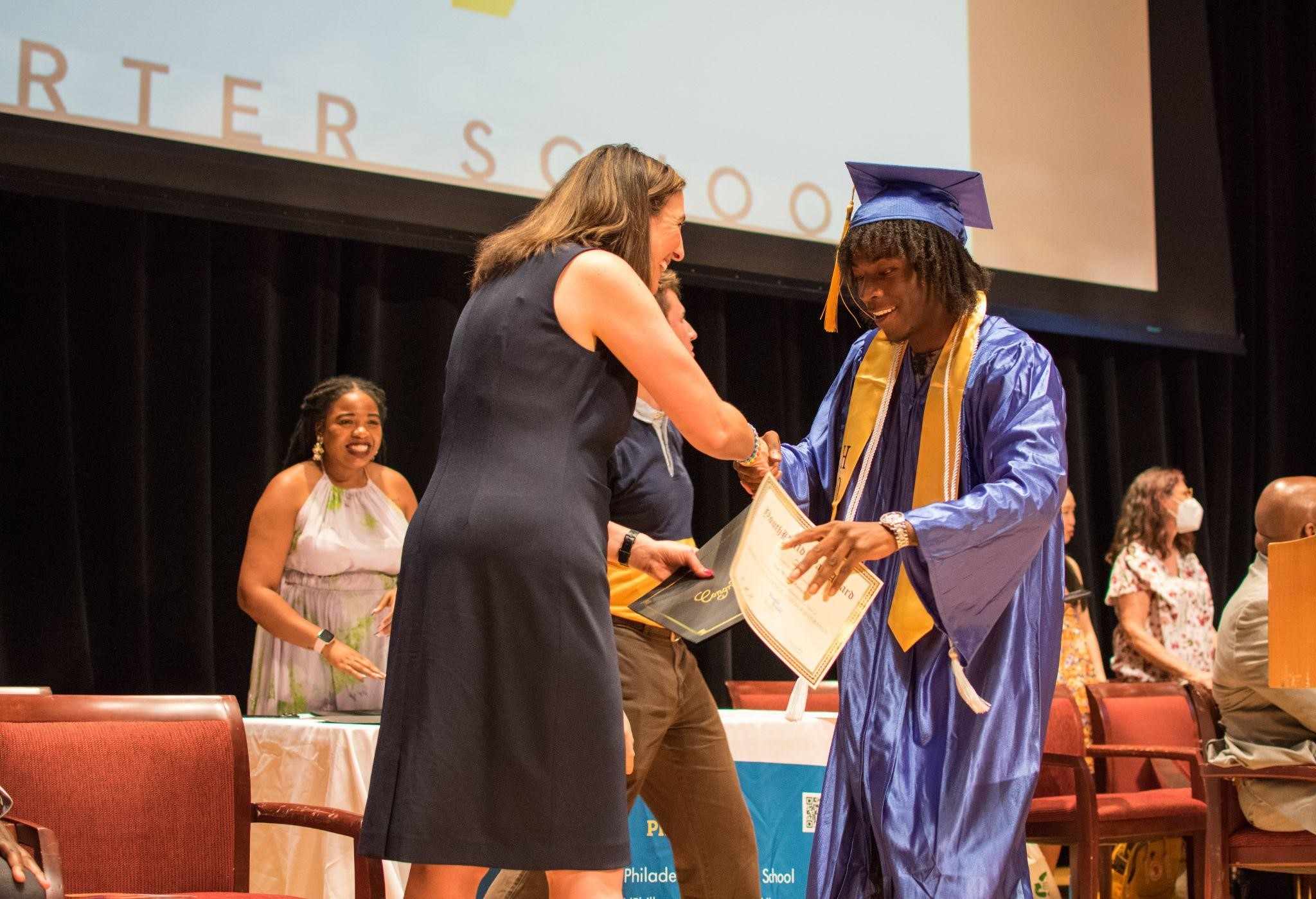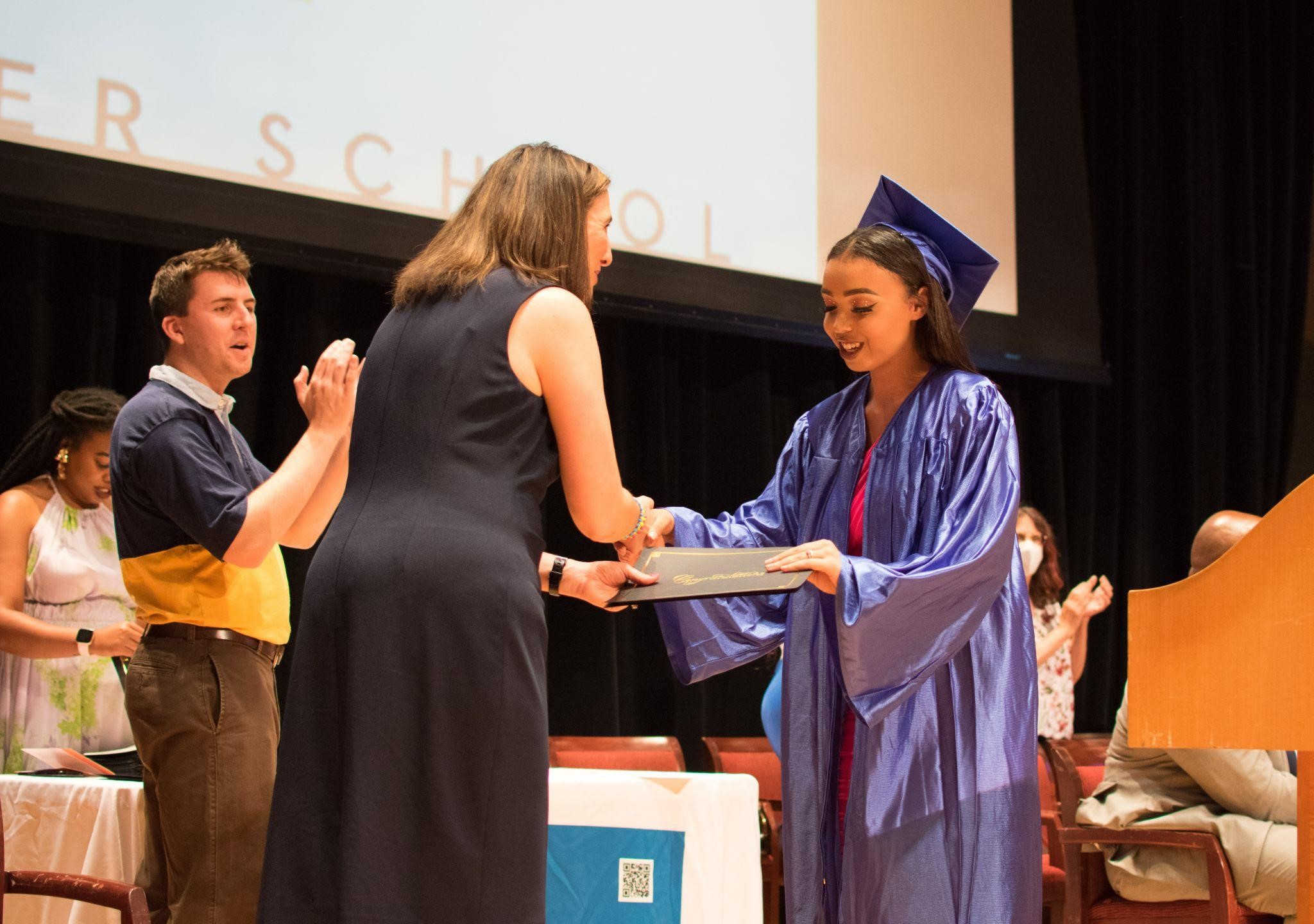 The event wrapped up with the awarding of diplomas to our graduates facilitated by Incoming YouthBuild Philly Board of Trustees Chair Kiley Smith Kelly. As students enthusiastically walked across the stage to receive their diplomas, they were cheered on by an audience of more than 800 guests composed of their families, friends, YouthBuild staff, and supporters. The Class of 2023 is a true representation of YouthBuild Philly's core values of perseverance, excellence, and respect. We are proud of everything they have accomplished this year and wish them much success as they navigate this next chapter.
-YB Philly