For the YouthBuild Philly community, MLK Day represents a day of service, reflection, and impact, rather than a day off. For this year's MLK Day, we were excited to bring back our Annual MLK Day event for the first time in person since the start of COVID-19. While we still managed to find meaningful ways for our team to engage virtually during the pandemic, it felt good to celebrate the holiday in true YouthBuild fashion.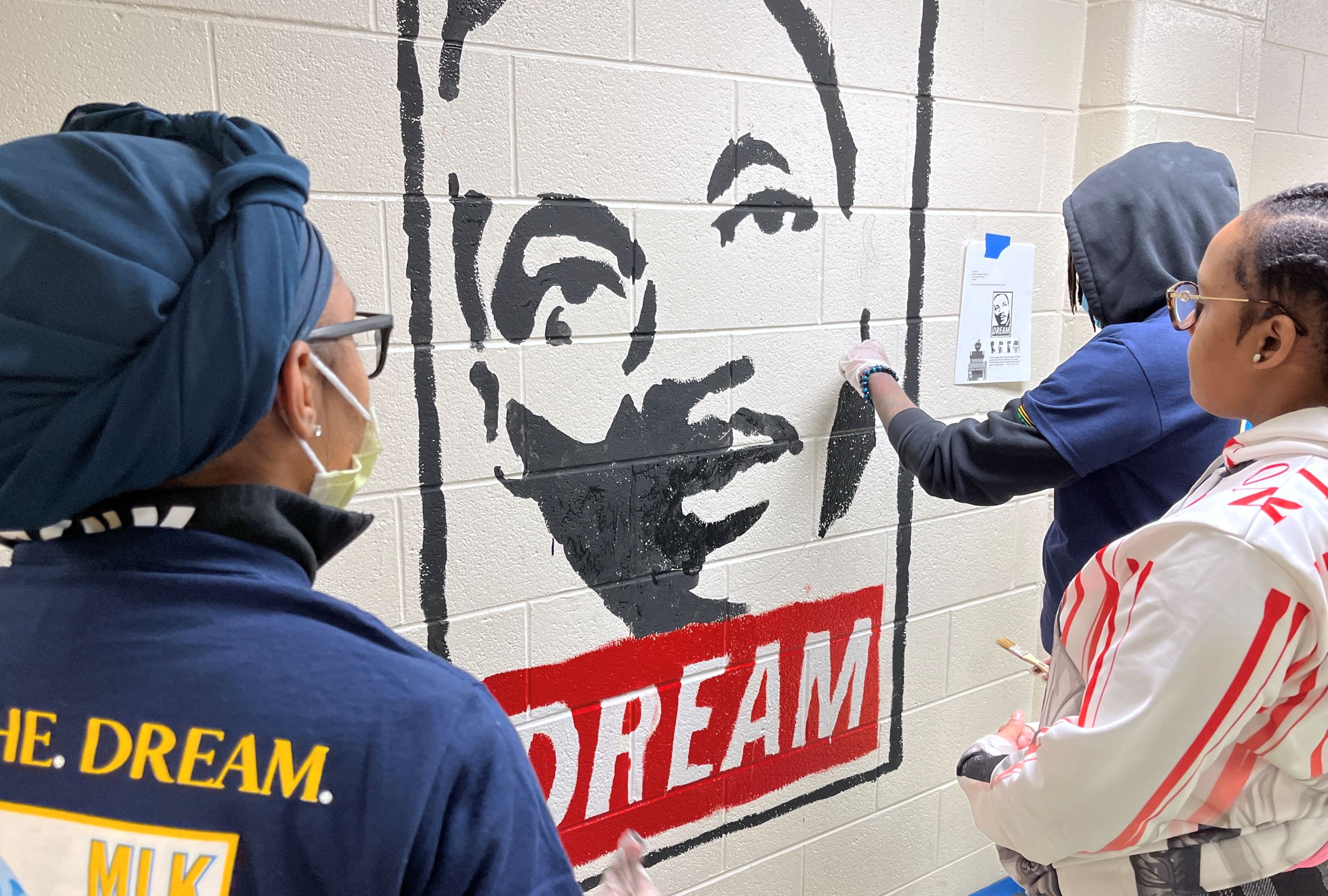 In honor of the life and legacy of Dr. Martin Luther King, Jr., more than 200 YouthBuild Philly students, alumni, staff, and community partners joined together to revitalize the hallways of Bluford Charter School in West Philly. S/O to Ms. Danny and Dean Boone for their leadership in organizing this year's event, which included murals of inspirational quotes and images that are guaranteed to brighten up the day of students for years to come. Volunteers also took part in restoring the school's common areas, creating a gardening infrastructure, and developing learning aids for instruction.
Take a look at some photos of everyone working together and putting service into action: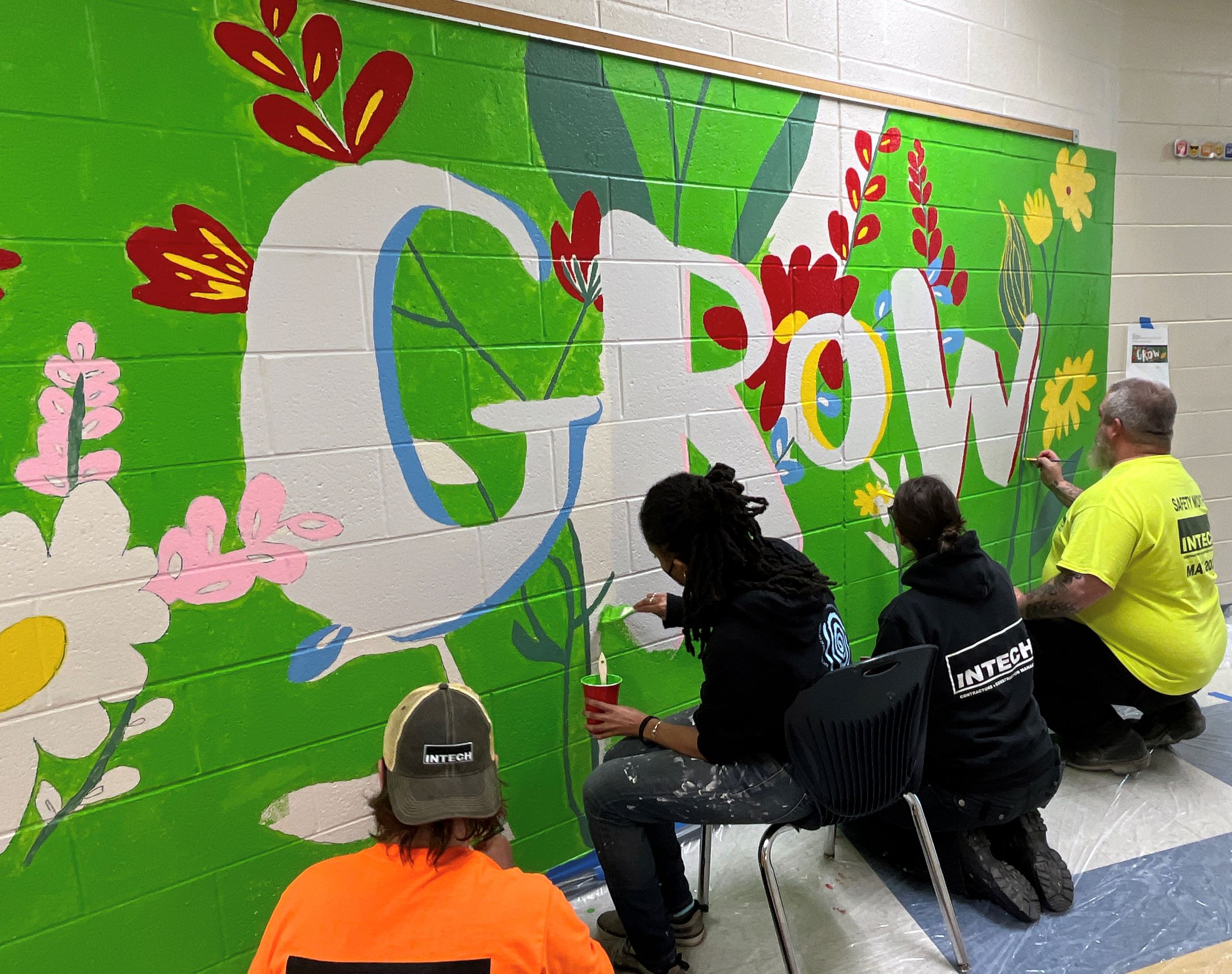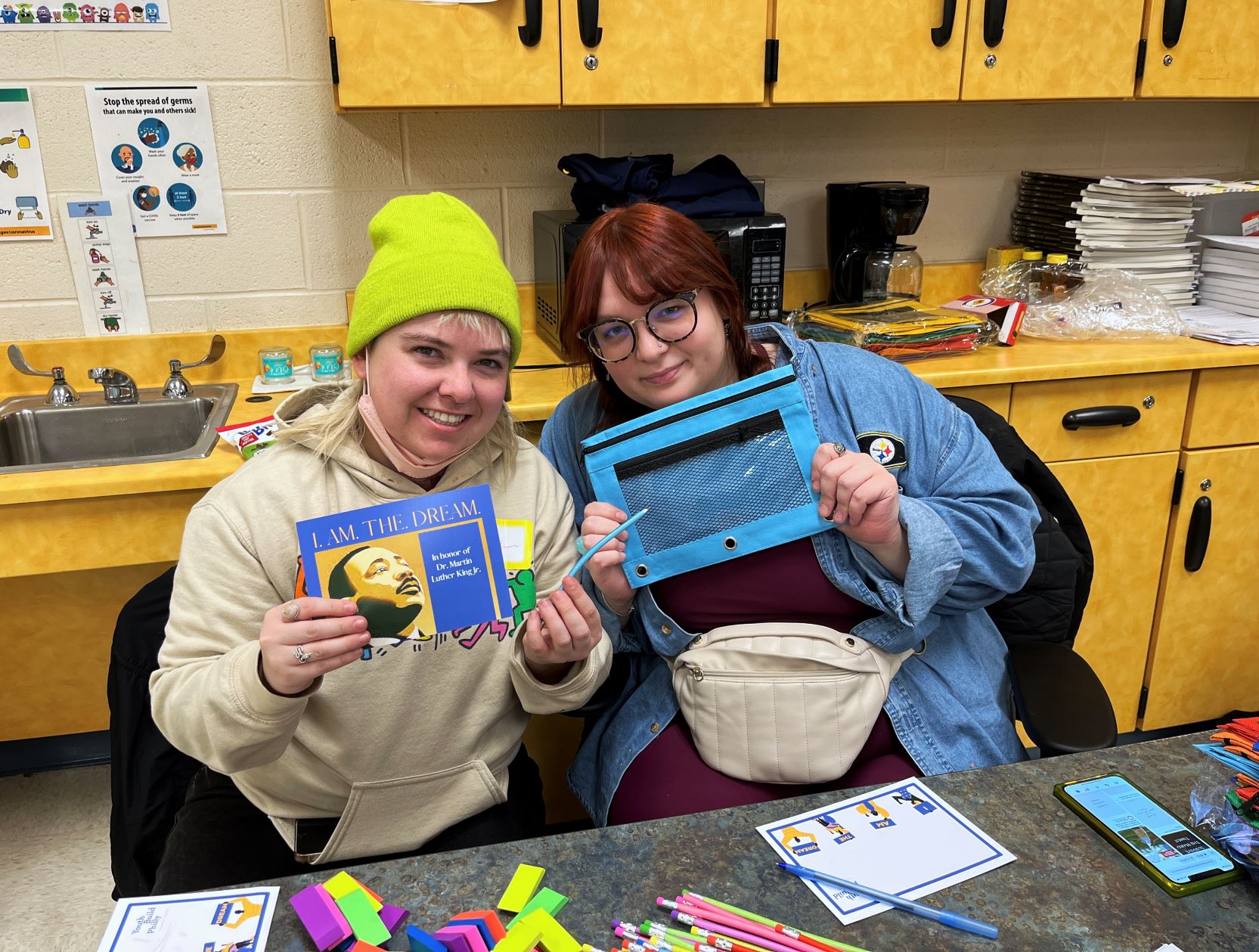 After a full day of teamwork, the hallways and staircases of Bluford Charter School were graced with motivational messages and vibrant images that will serve as gentle reminders to students of the bright futures ahead of them. See below for photos of some of the finished products: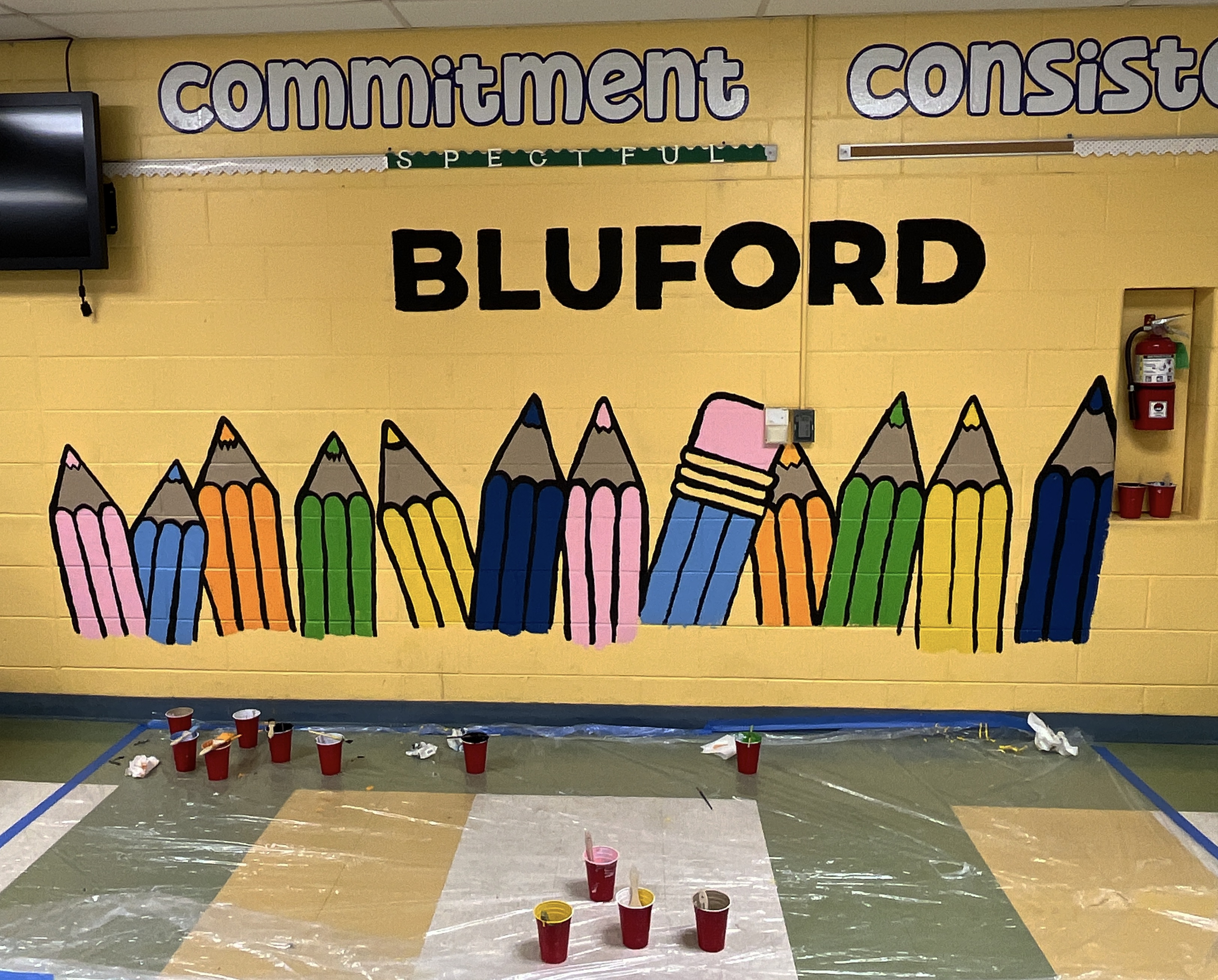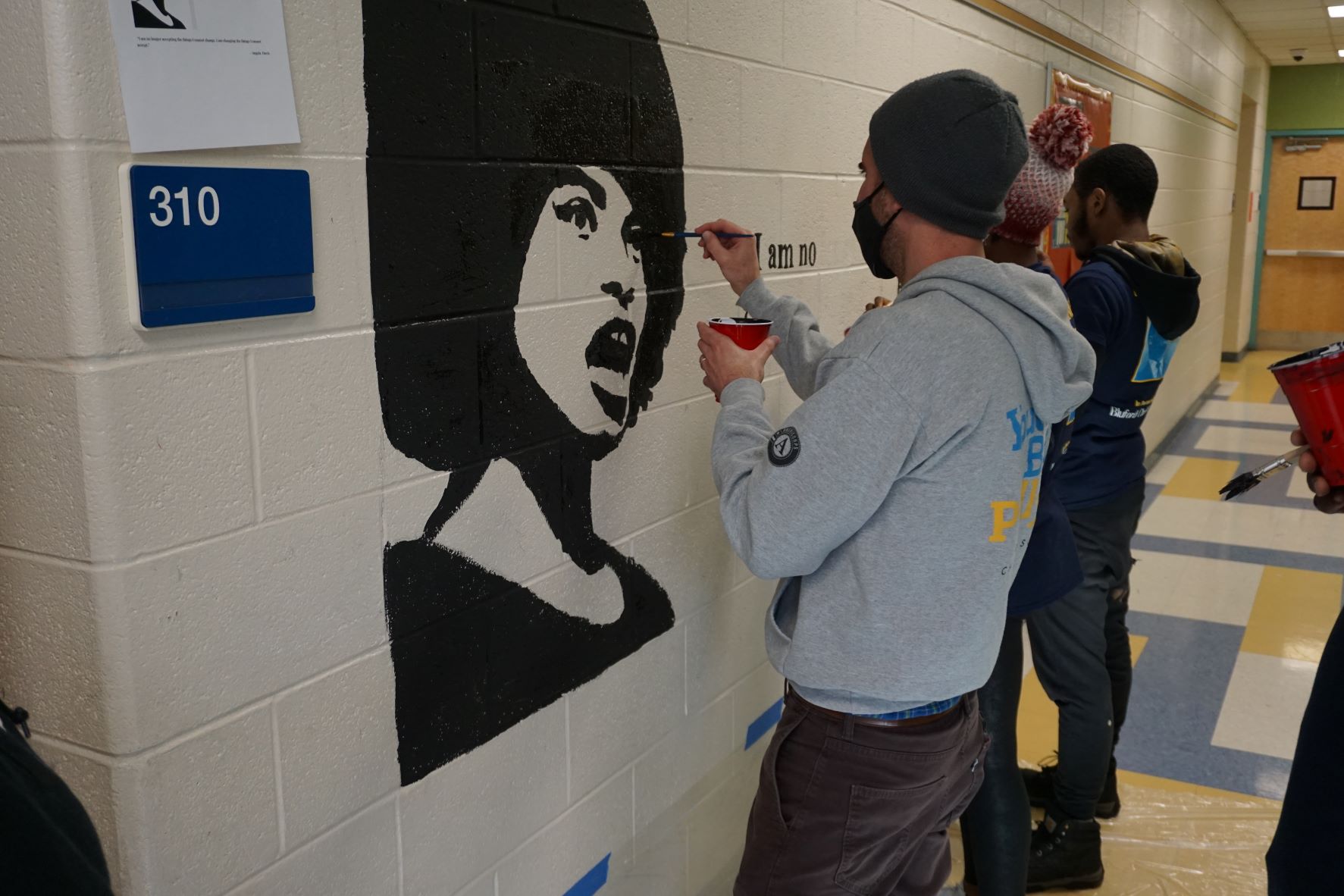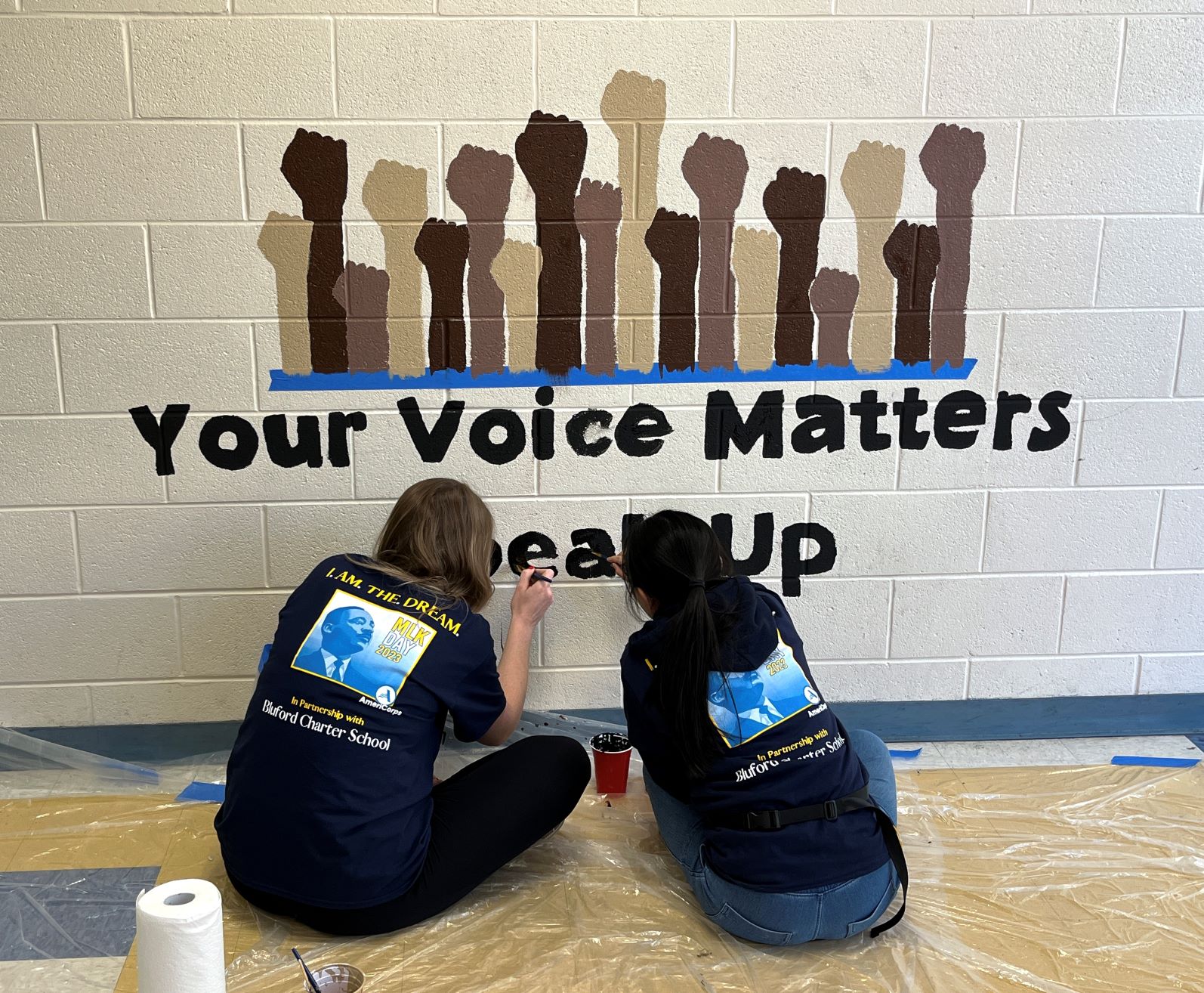 Days like MLK Day, would not be possible without the continued support of our dedicated students, staff and community partners. Special thanks to INTECH Construction and DMi Partners for joining us for an incredible day of impact. We're already looking forward to next year's event.
Yours in service,
YB Philly