On June 13th, YouthBuild Philly celebrated its first of three graduation ceremonies for
the Class of 2018. A total of 56 graduates earned their diplomas in a ceremony in our very own Community Celebration Room, joined by supporters including family, friends, staff, employers and mentors.
Each of these young people demonstrated YouthBuild Philly's core values of Perseverance, Excellence and Respect from the first day of Mental Toughness Training all the way through to their graduation. All 56 of our June graduates will be invited back to share in the August graduation ceremony with their peers – we expect more than 100 graduates to be in attendance at Zion Baptist Church.
Class of 2018 is one of YouthBuild Philly's largest graduating classes and we couldn't be more proud to celebrate this major milestone with our students. Congratulations June graduates you are officially #YBMade!
The face you make when you've graduated and are ready to take on the world. (see below):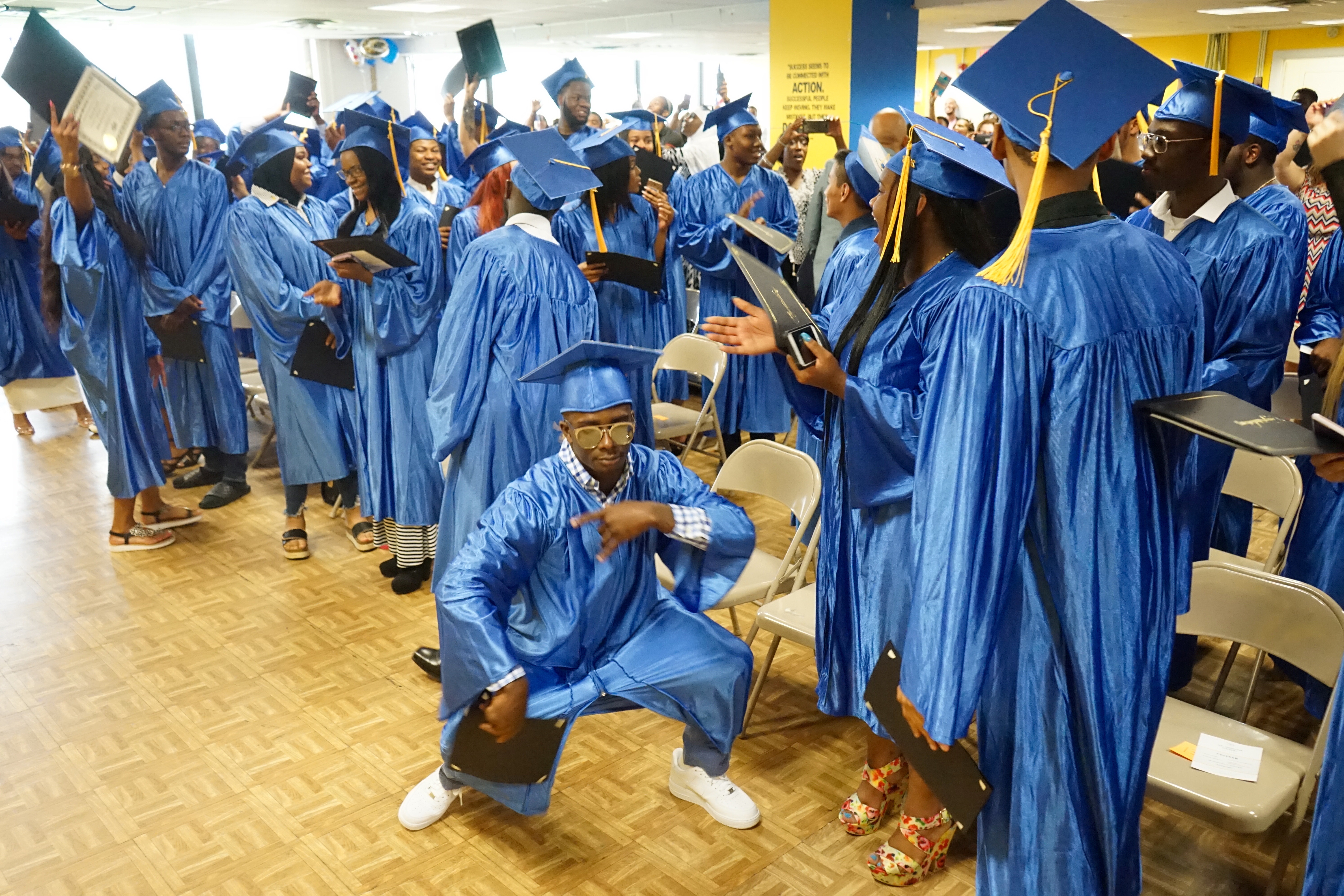 #YBMade18