On September 9, students in the Class of 2017 kicked off a year of AmeriCorps service and cleaned up the Brewerytown neighborhood surrounding Athletic Recreation Center.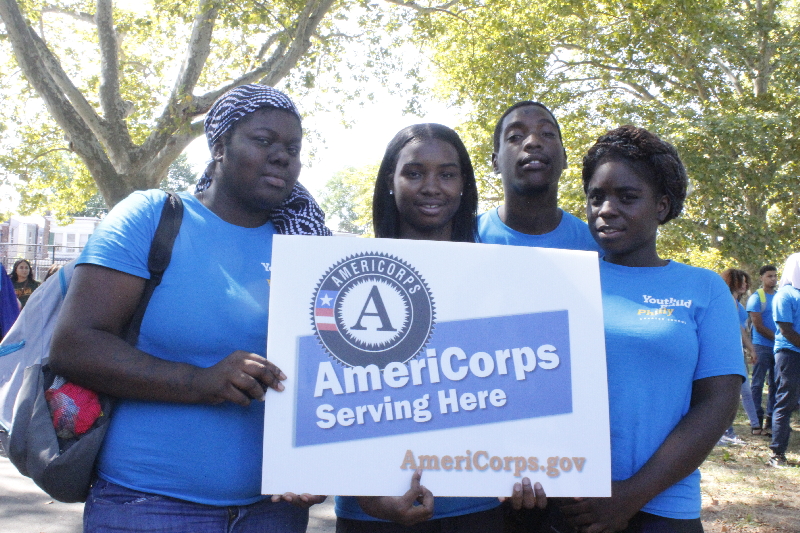 This annual service day honors the service and courage shown by so many on September 11, 2011.
On Friday, students and staff worked in their vocation cohorts to pick up litter and rake leaves on their assigned blocks.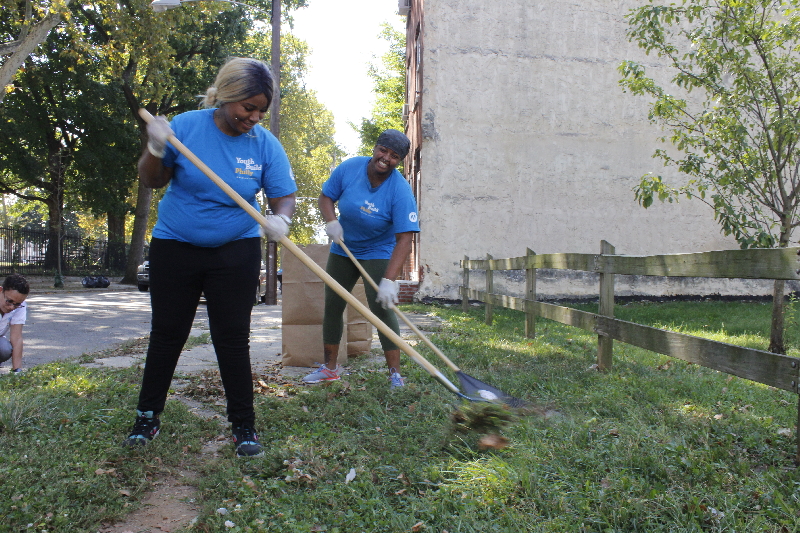 Check out Siani, one of our students, explaining why this type of service matters:
https://www.instagram.com/p/BKJKl6JB_5R/?taken-by=youthbuildphl
School-wide days of service are an exciting part of YouthBuild's overall service initiative. Our students participate in service in many different locations and settings throughout the year, and on special occasions convene as a community to take on a single project together. These projects are a wonderful opportunity to connect as a school group and highlight our students' collective power to improve their community.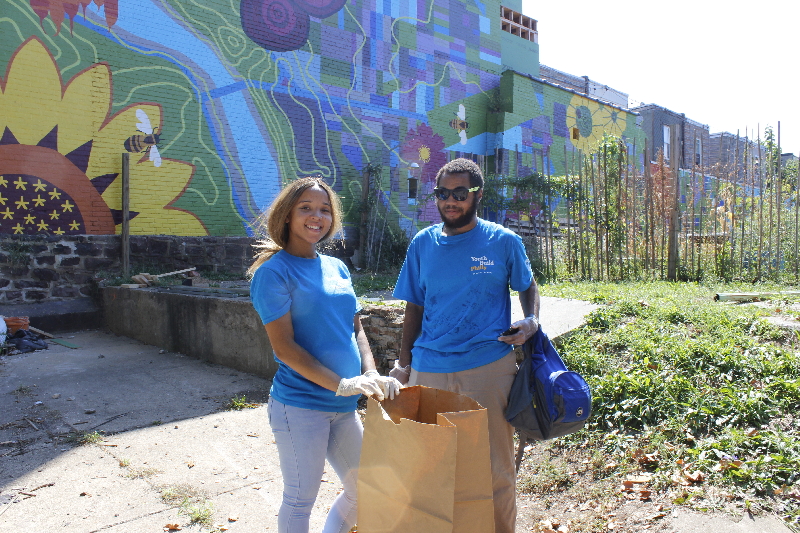 All of our students are AmeriCorps members, and will contribute at least 300 hours of service to their community this year.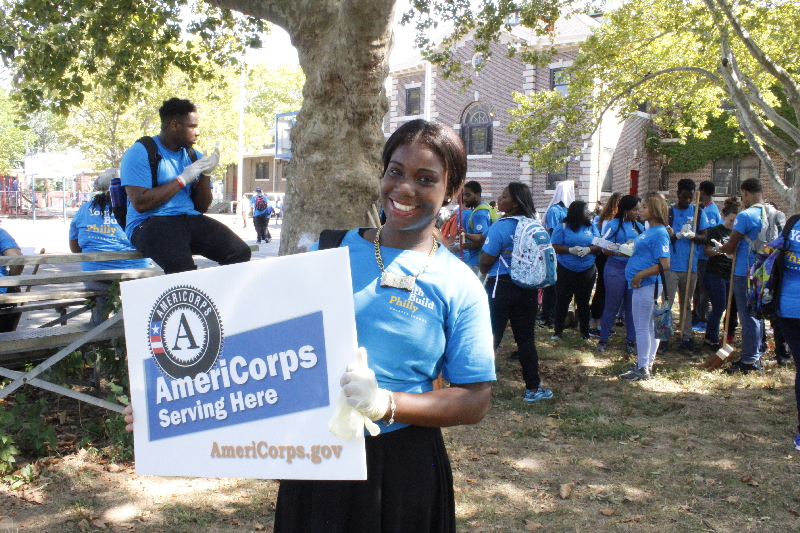 After the clean-up, we celebrated with lunch and a dance party. We look forward to many more days of service with the Class of 2017!