Celebrating Thanksgiving as a chosen family is one of our most cherished traditions here at YouthBuild Philly! We celebrate Thanksgiving a day early every year with a Thanksgiving lunch – prepared and served by staff – followed by a party and games. In addition to staff and students (and students' children), we often have great volunteers in attendance as well!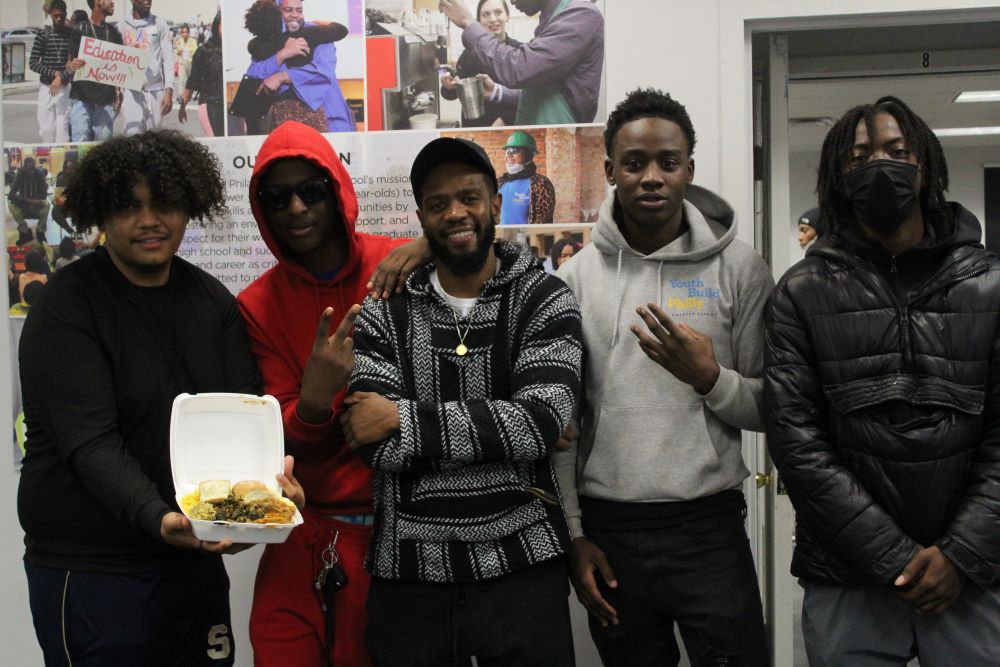 This year was special, as it was our first time hosting the event here at YouthBuild Philly in our Community Celebration Room (CCR), since 2019 due to the pandemic. It was nice to bring back this annual tradition and kick off the Thanksgiving Holiday in true YouthBuild fashion.
The Luncheon is always a special moment for us, as it allows students to connect 1-on-1 with staff outside of the classroom over an amazing spread of delicious foods and vibrant music.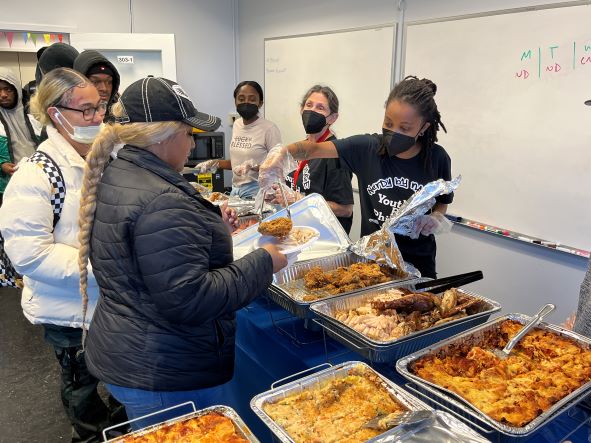 This year's menu items included:
Turkey
Fried Chicken
Mac and Cheese
Collard Greens
Cranberry Sauce
Mash Potatoes
Lasagna
Full dessert table and so much more!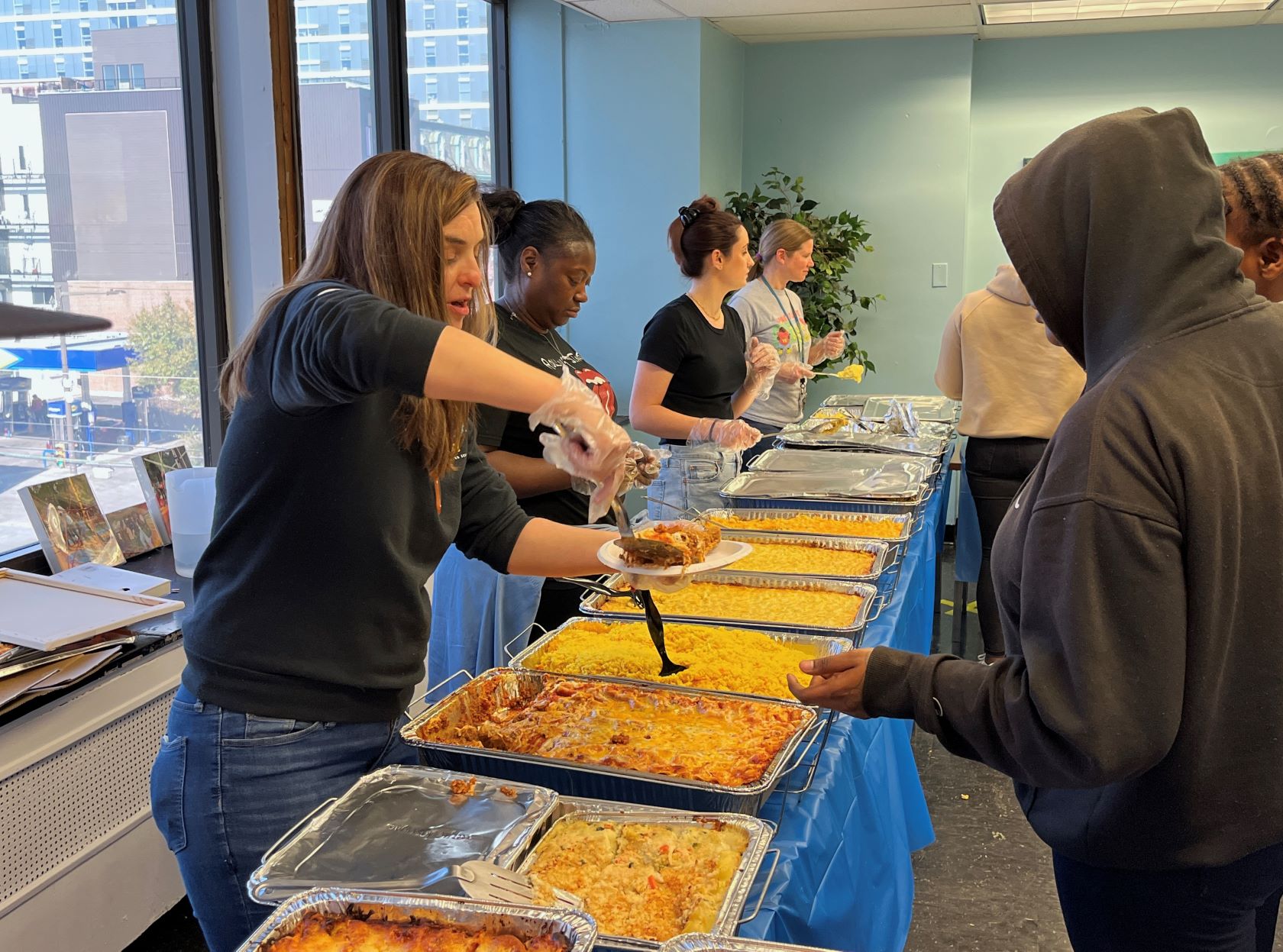 Shout out to everyone who volunteered to make a dish, help set up, clean up, and everything in between! The event would not have been possible without the help of dedicated staff members who invested their time and effort to make this year's luncheon one to remember.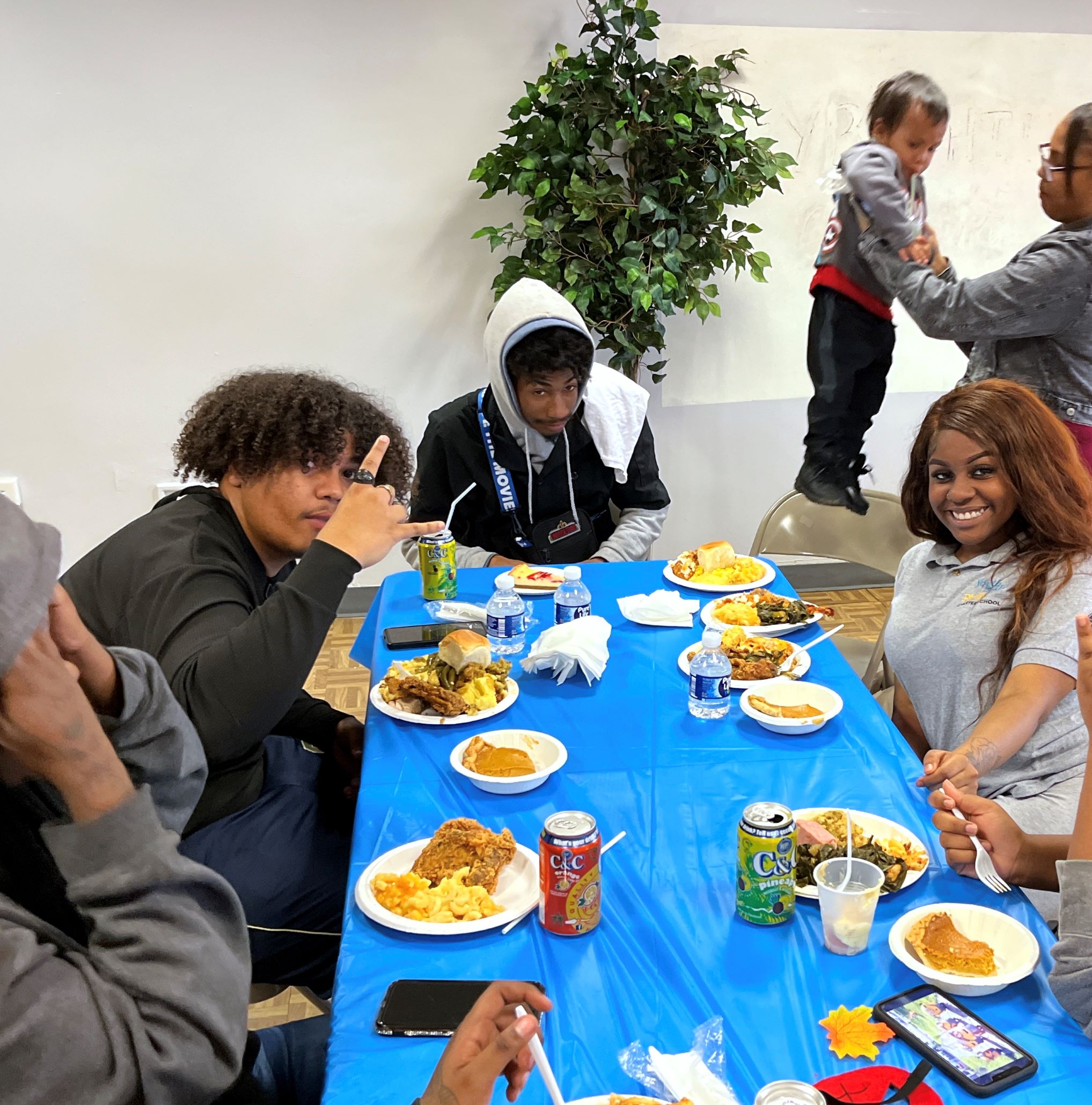 Last but certainly not least, we are truly grateful to our resident Chef Mr. Paul and in-house DJ Mr. Tommy G for their work in facilitating and hosting this year's luncheon.
Thank you to everyone who was able to celebrate with us this year!
Happy Holidays!
-YB Philly