August is always the busiest and most exciting month at YouthBuild Philly, in part because our students are about to graduate and matriculate into new chapters of their journey – e.g., college, trade school, employment.  At the exact same time, however, high school dropouts interested in YouthBuild start to "drop in" and initiate the process of reclaiming their education with us.
What this means is that while we were getting ready for the Class of 2013's graduation ceremony last month, we were also welcoming hundreds of final-stage applicants to join us for Mental Toughness, a 2-week series of workshops enabling the most motivated applicants to try out YouthBuild's program and find out whether it would be a good fit for them.  Applicants participating in Mental Toughness 2013 also attended the 2013 graduation ceremony on August 31st.
Less than a week later, those same applicants marched down Broad Street in a peaceful demonstration of their commitment to education and a brighter future for themselves and their community.  Applicants created signs that reflected their adoption of YouthBuild's core values, and their identities as motivated young people and change makers willing to work hard for success.
We were so thrilled to have the support of the pedestrians and drivers who shared their support by waving and honking at our applicants and staff!  We hope that everyone was as proud of and inspired by our students as we are.
The march went from YouthBuild Philly's building at Broad and Thompson to the Hampton Inn at 13th and Race.  Once inside the hotel's ballroom, applicants learned that they had been accepted into YouthBuild Philadelphia.  Here's a (shortened) video of their reaction.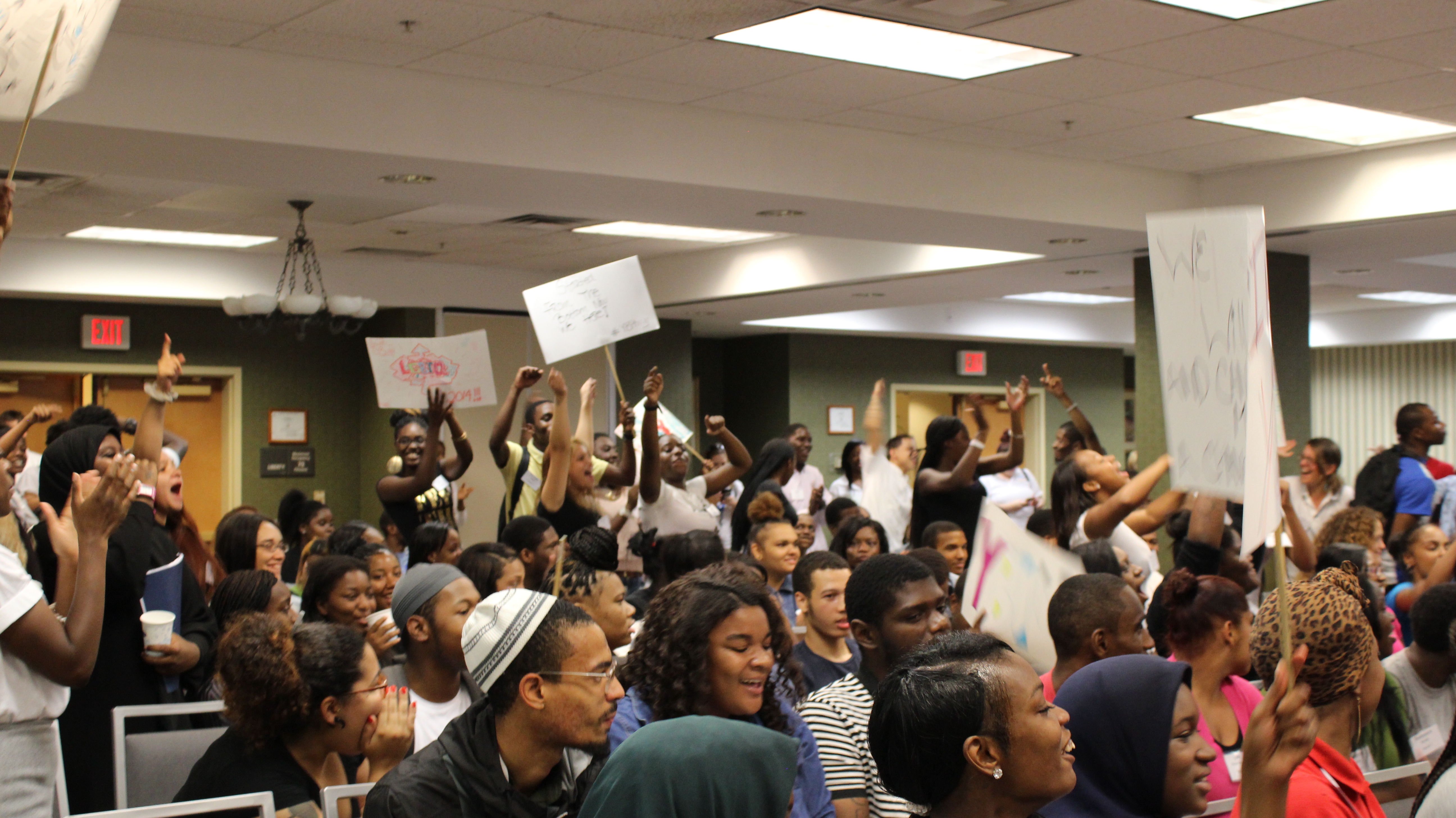 Although we we might express it differently, we definitely feel similar elation and hope for our incoming class.  They are now starting their second week of academic and vocation classes, and off to a great start!  Please join us in congratulating them on the steps they've taken to reclaim their education and transform their lives.