Community service is a core tenant of our program here at YouthBuild Philly, as it teaches our students the significance of helping those less fortunate than we are. That's why for Valentine's Day this year, our culinary students joined forces with Philabundance to prepare food boxes for families dealing with food insecurity and inflationary pressure on groceries.
Students had a great time working alongside the team at Philabundance to sort, weigh, and package boxes of food that included a variety of canned goods, cereal, and other dry food options.
See below for photos from the event of students working together and putting service into action: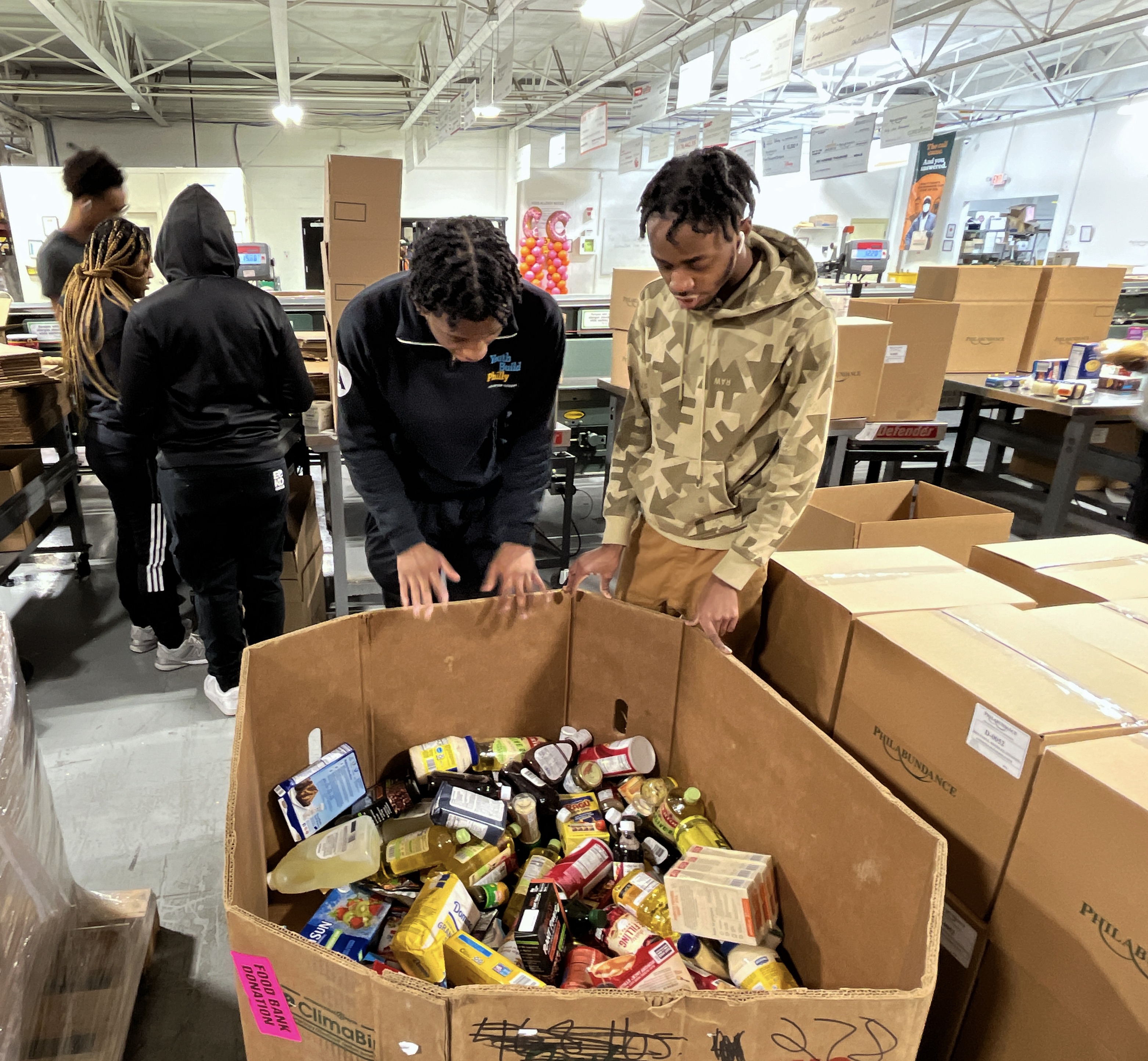 The event wrapped up at noon with over three dozen boxes filled with 30 lbs of fresh food ready to be shipped to families in need. As students prepared to exit the building, they expressed a natural sense of pride and accomplishment, knowing they are doing good for others and the community.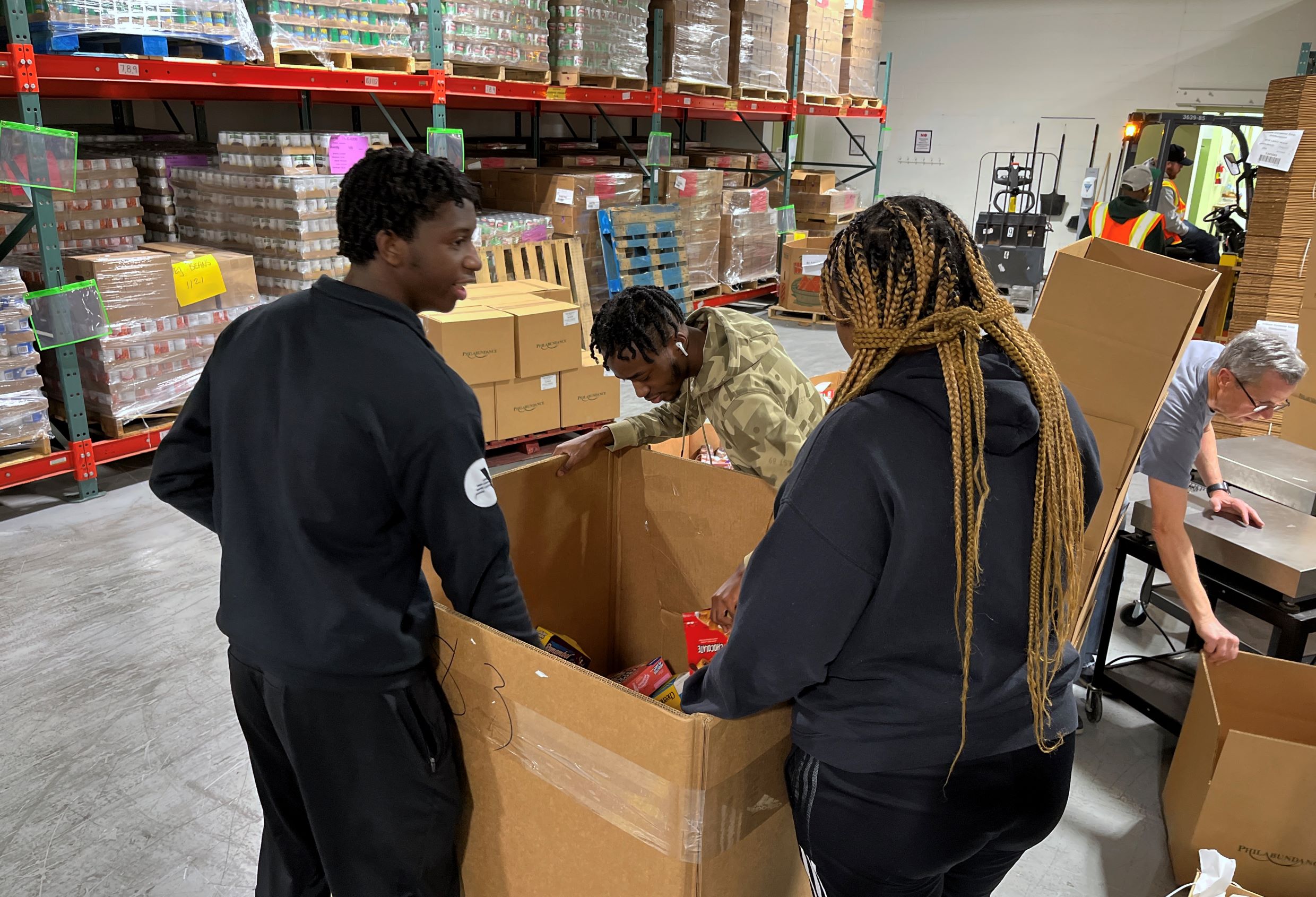 Additionally, all YB Philly students engage in community service as part-time AmeriCorps members during the course of the school year. Service projects often occur in partnership with local non-profits in community spaces all over the city – from urban farms and basketball courts to elementary schools and youth shelters. YB Philly also organizes an annual service Spring Break trip for students interested in serving a community outside of Philadelphia.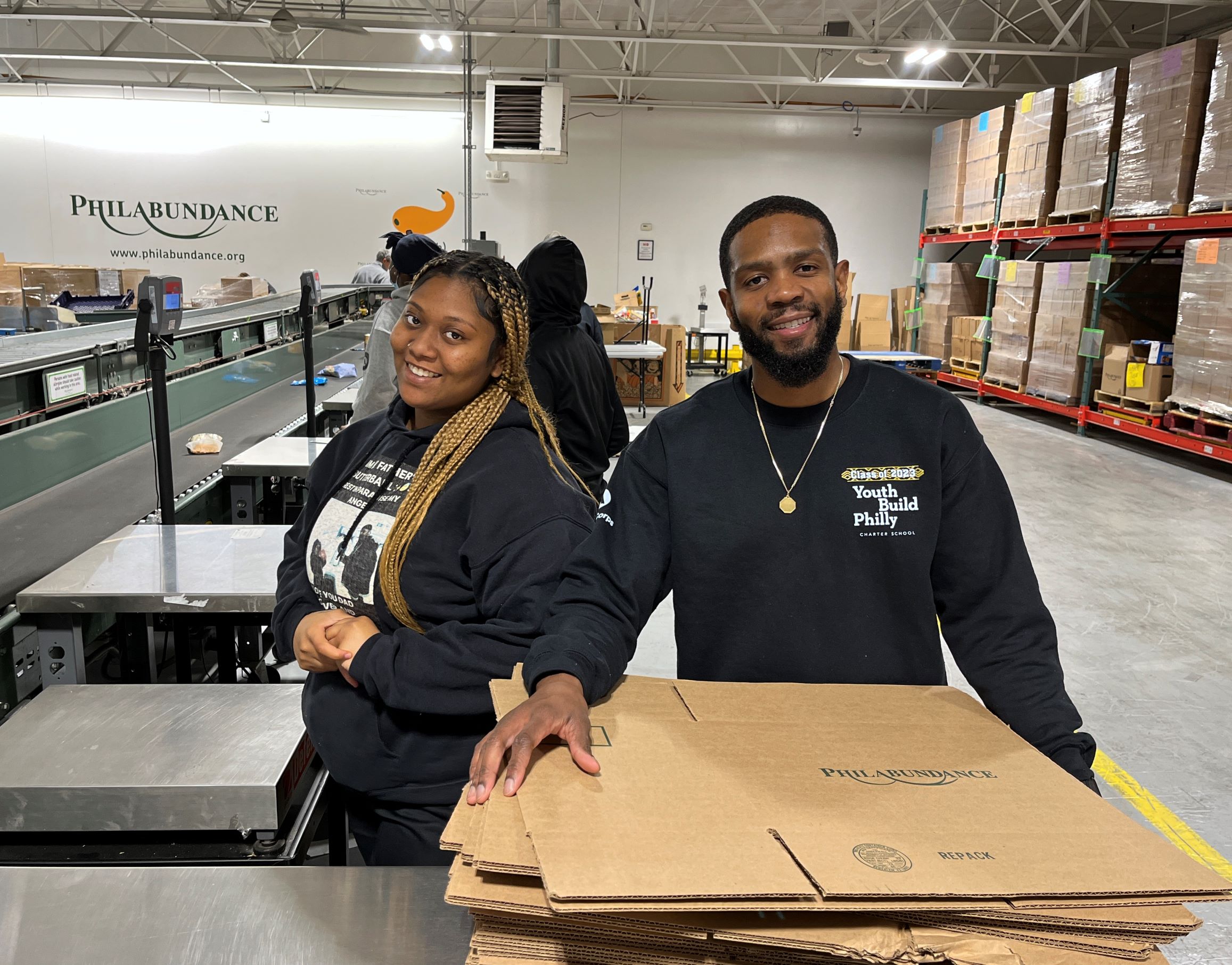 In closing, service events such as this and others are not possible without our dedicated staff and loyal community partners bringing them to the forefront! Special thanks to Philabundance for the invitation and a sincere appreciation to Chef Shavon, YB Philly culinary arts instructor, for organizing an incredible day of service for our students.
Thank you,
YB Philly