February 22, 2019– In celebration of Black History Month, YouthBuild Philly students participated in conversations and events city-wide that celebrated Black History. Discussion topics ranged from the impact of gun violence on students and education to how to teach Black History to students in schools today. The discussions helped to further the conversation on ways to continue to improve the Black community. In an effort to inspire the YouthBuild community, YouthBuild Philly's Student Life team hosted a Black Wall Street event where entrepreneurs and business owners shared words of wisdom about their journey to entrepreneurship and encouraged students to become their own boss.

"Student Life believed this event was necessary to try to bridge the enormous economic gap in the Black community. As we have discussed in our Community Change Workshop, the Black dollar circulates only 6 hours in the Black community, which challenged us to try to brainstorm ways to inspire our students to continue to envision an equitable society where their communities could be just as prosperous as their counterparts. We also wanted to show our students that they can turn their passions and interests into gainful careers and expose them to ways they can be their own boss. By connecting them with entrepreneurs with the same mission, which is to continue to dream of a day where their communities return to being self- reliant, we hope to engage them in a tradition of expanding and building on this conversation," said Jasmine Newton, Community Project Coordinator.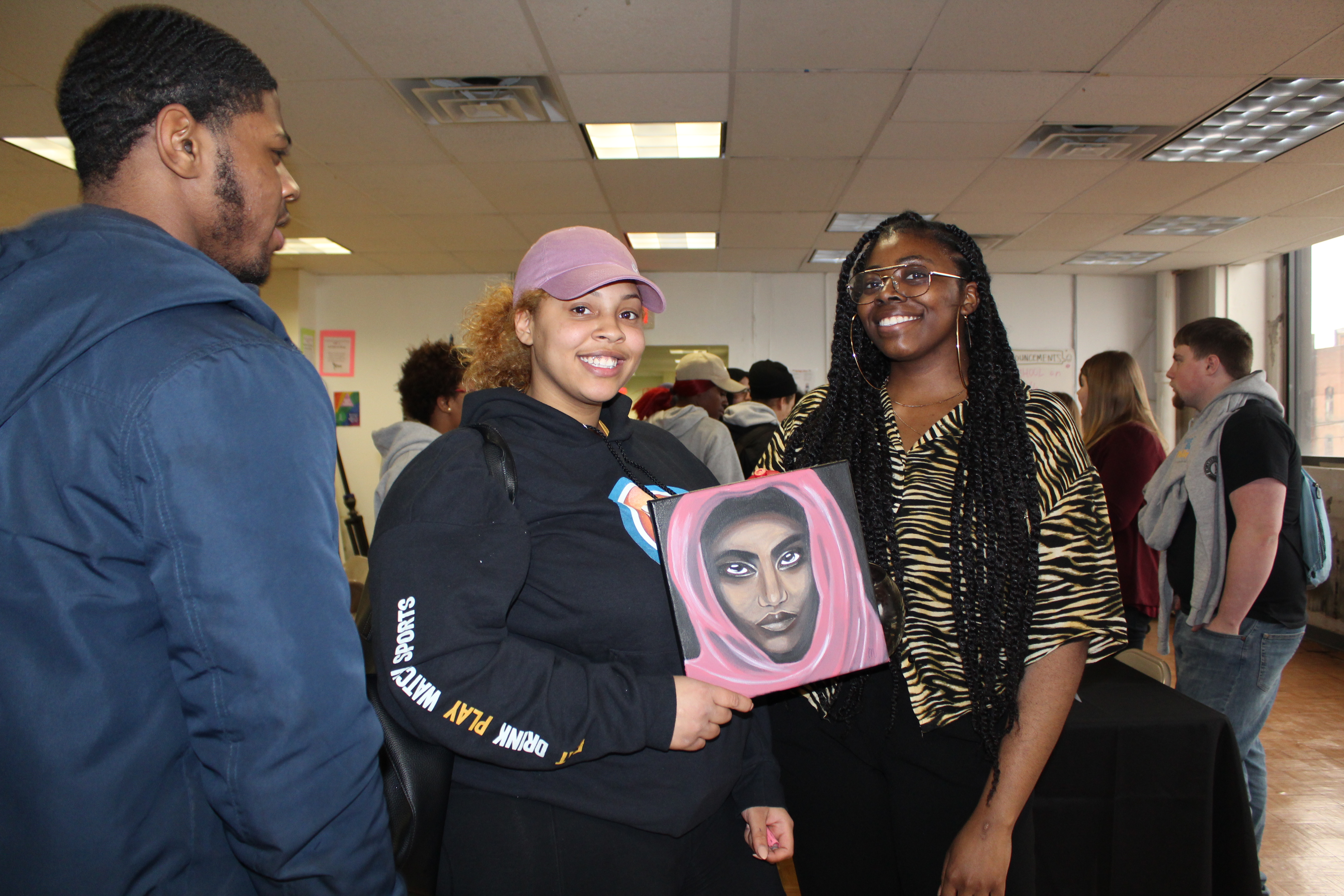 The Black Wall Street networking event highlighted local black-owned businesses, offering students the opportunity to connect and learn how to turn their passions into a profitable business. Some of the participating businesses included: A Single Suggestion, Dre's Water Ice, Mel's Butter Blends, Marsh & Mane, Cupcakeology, Historical Dream and Swiss Haus Bakery which is now a Black-owned business, and donated items by JNew Art.
In addition to networking, vendors provided product samples and donated products to the student raffle.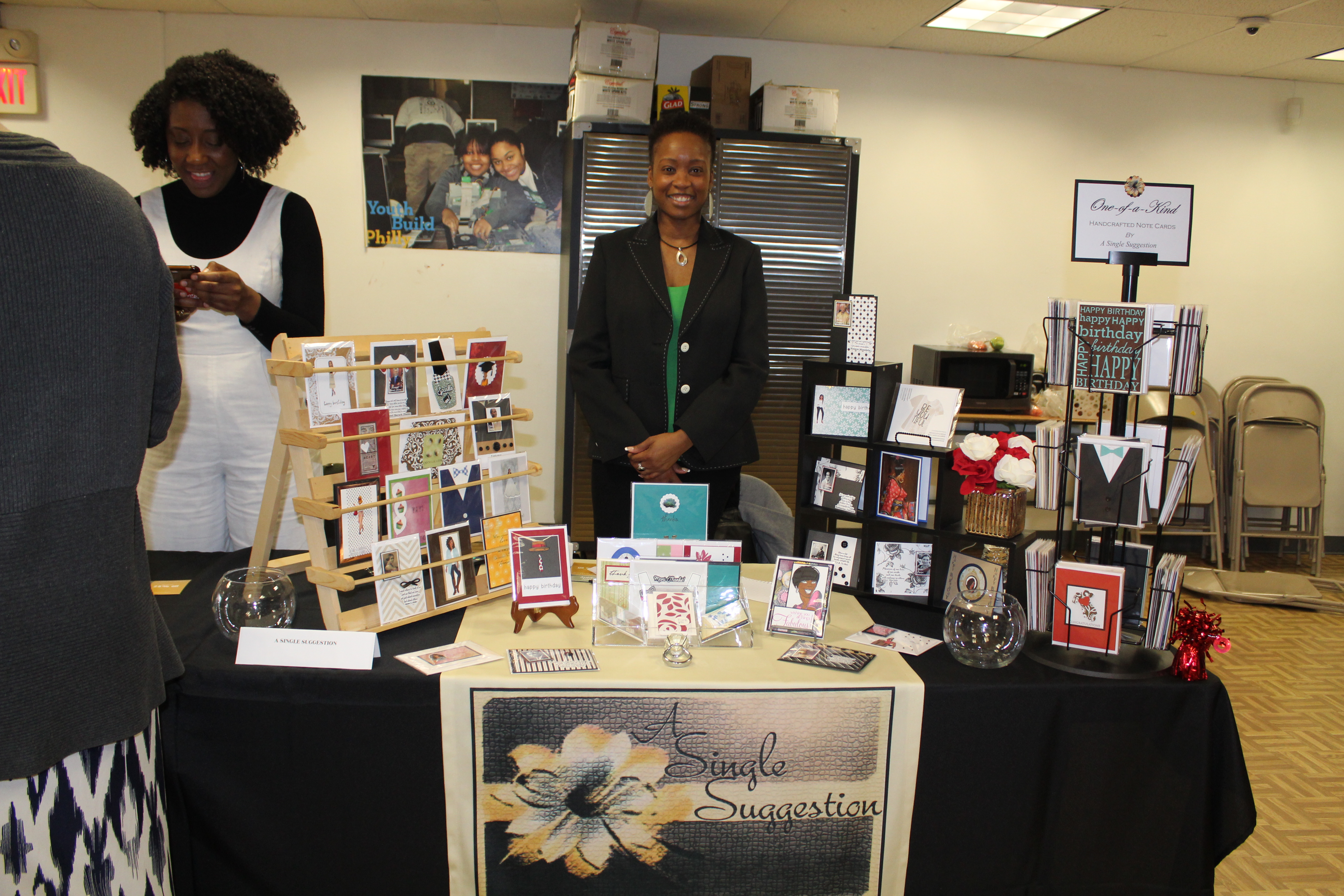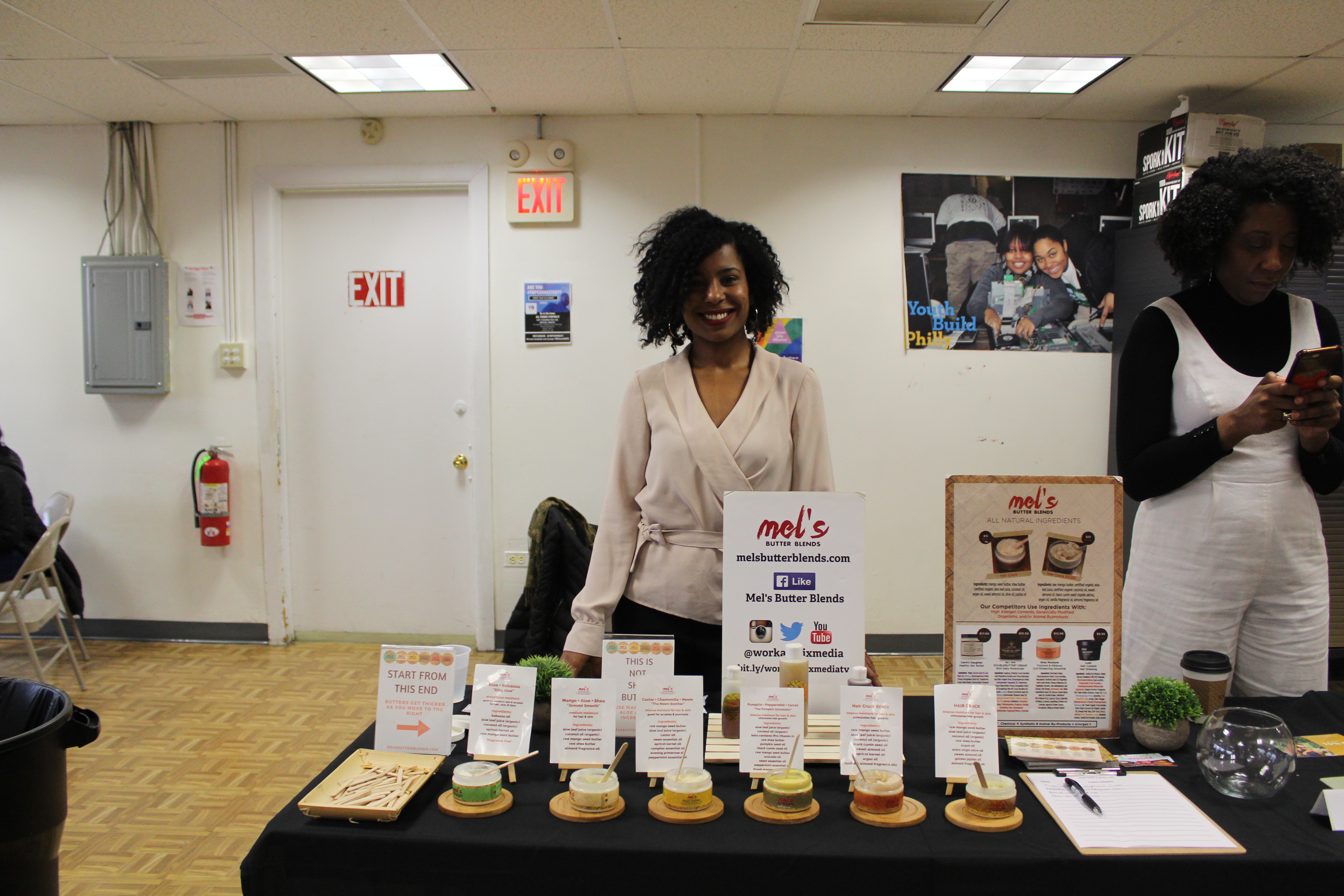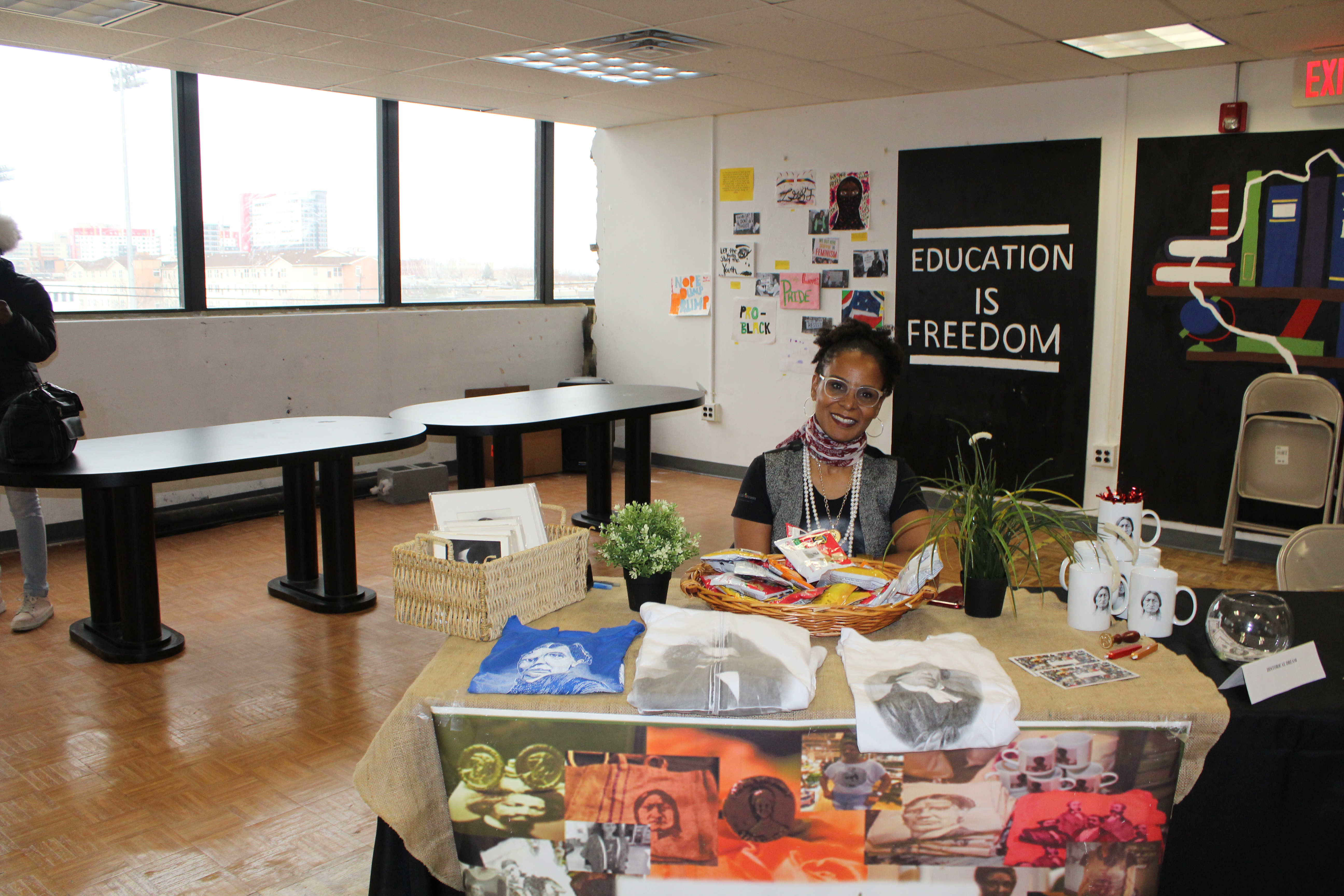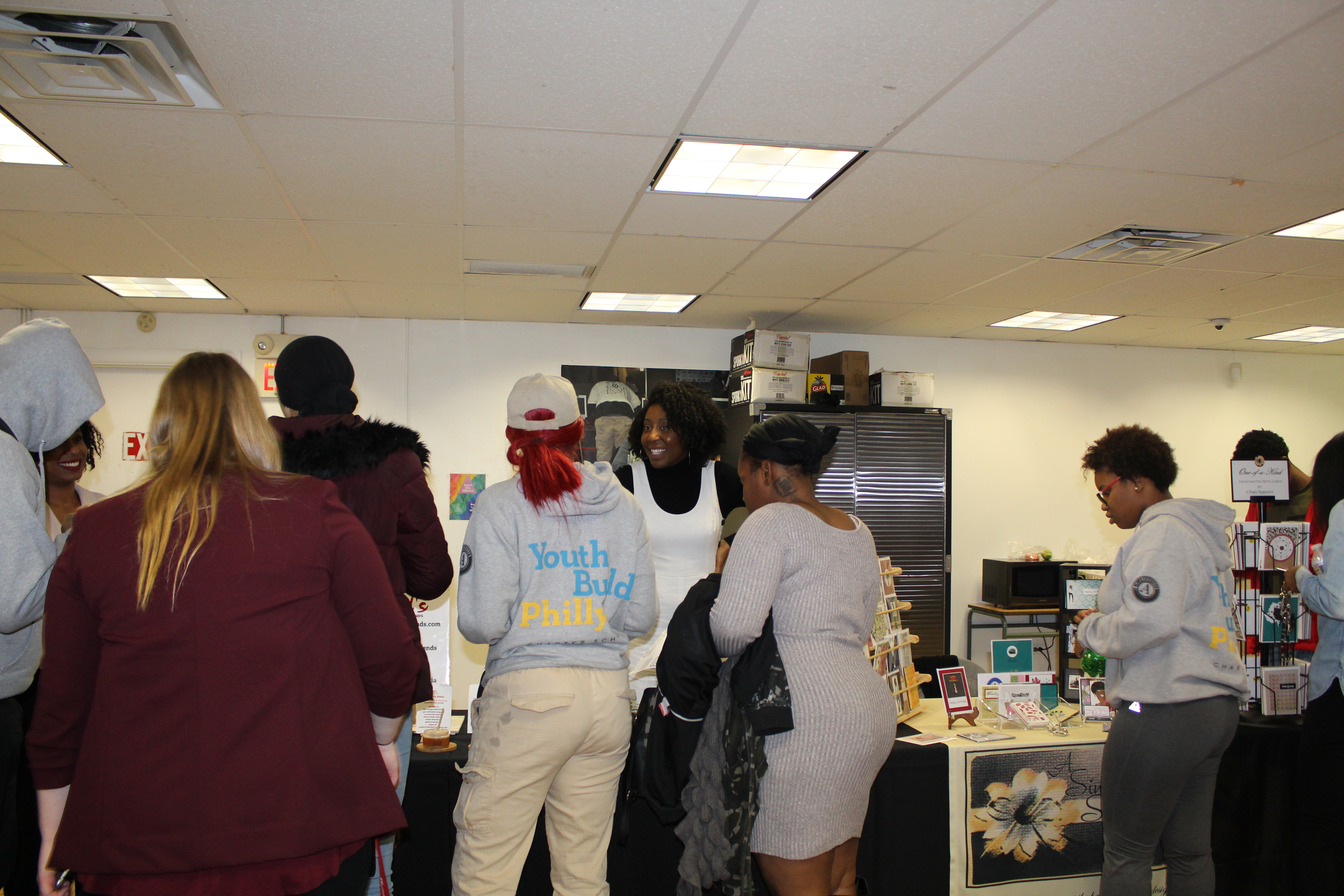 Guests also provided tips and answered questions on how to start a business and manage the stress that comes with being a business owner. Additionally, the panel shared stories of how their passions led them to the path of entrepreneurship.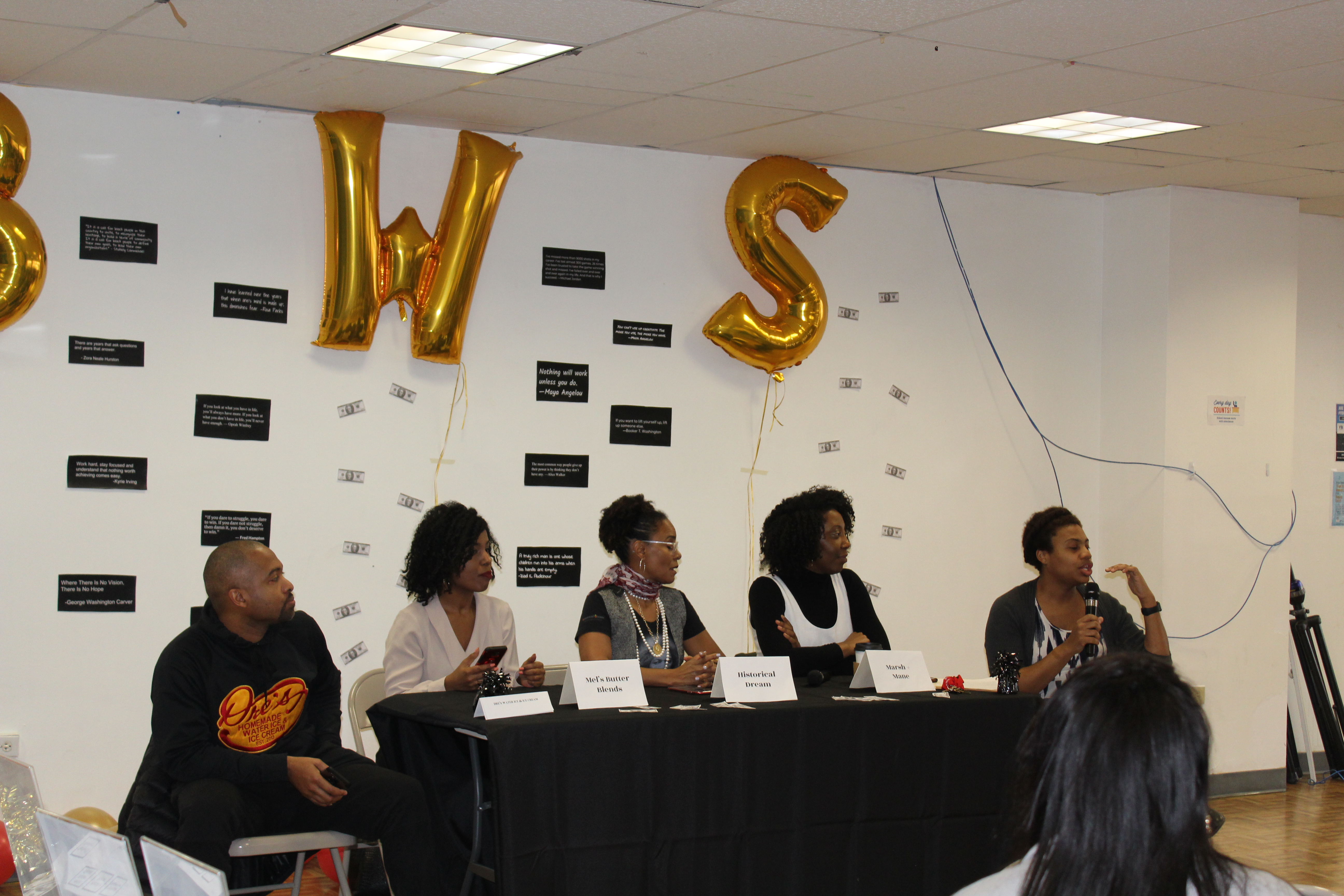 YouthBuild's Student Life team created an experience that will be remembered for years to come. Students left the event feeling inspired and more confident to explore the possibilities of their own entrepreneurial paths. Some students even walked away with an internship opportunity.

"For me the event was exciting, I talked with the owner of Mel's Butter Blends, which sells natural products for hair and skin, all of the products sold are raw, natural and moisturizing. Eventually, Ms.Mel and I began to converse about my hair and the journey that I have been on to keep my hair moisturized. She began to ask me what I do here at YouthBuild as a student and I explained it to her. After my explanation, she offered me an internship where I would be working closely with her and attending various events with her!" – Brittany Hammond, Class of 2019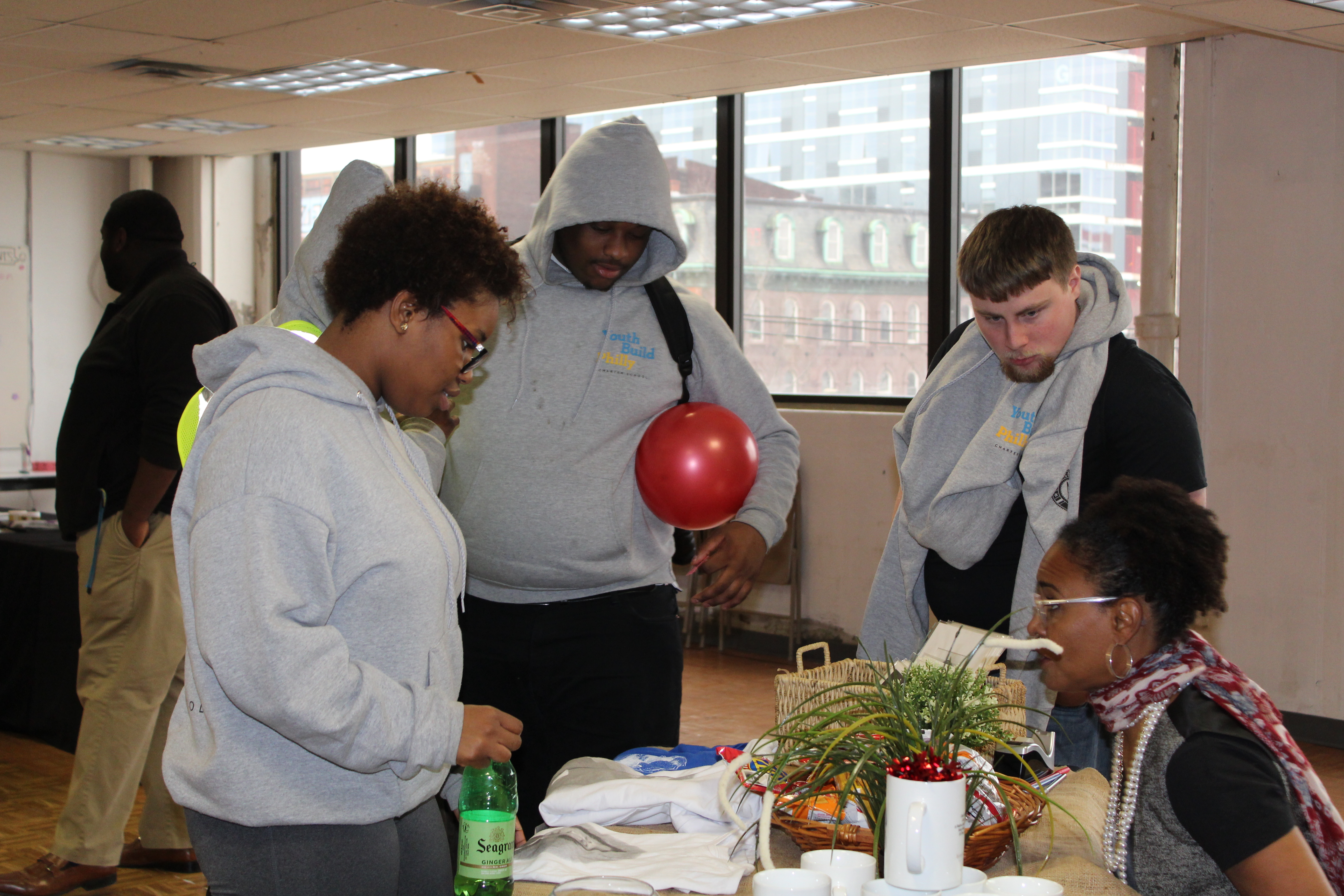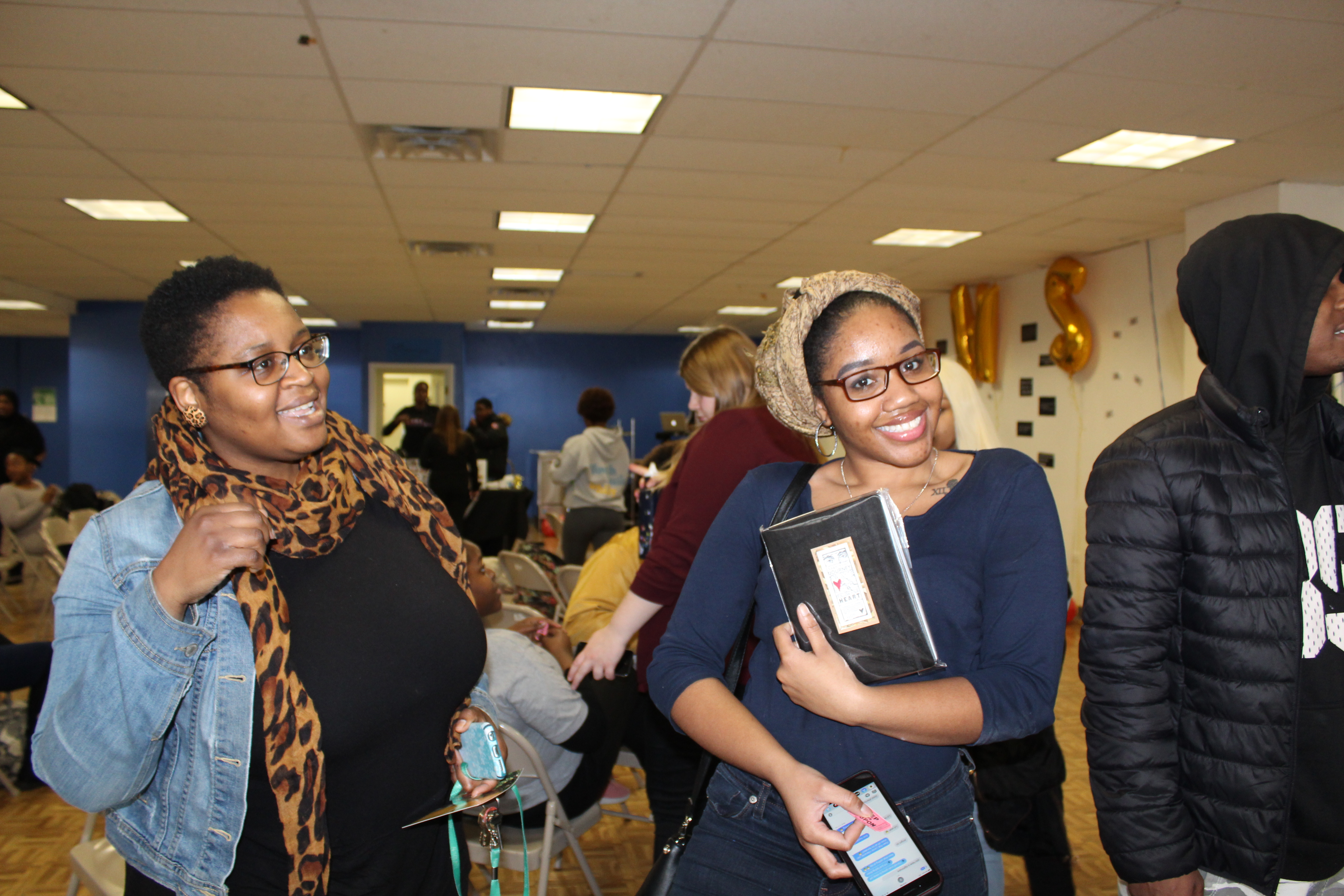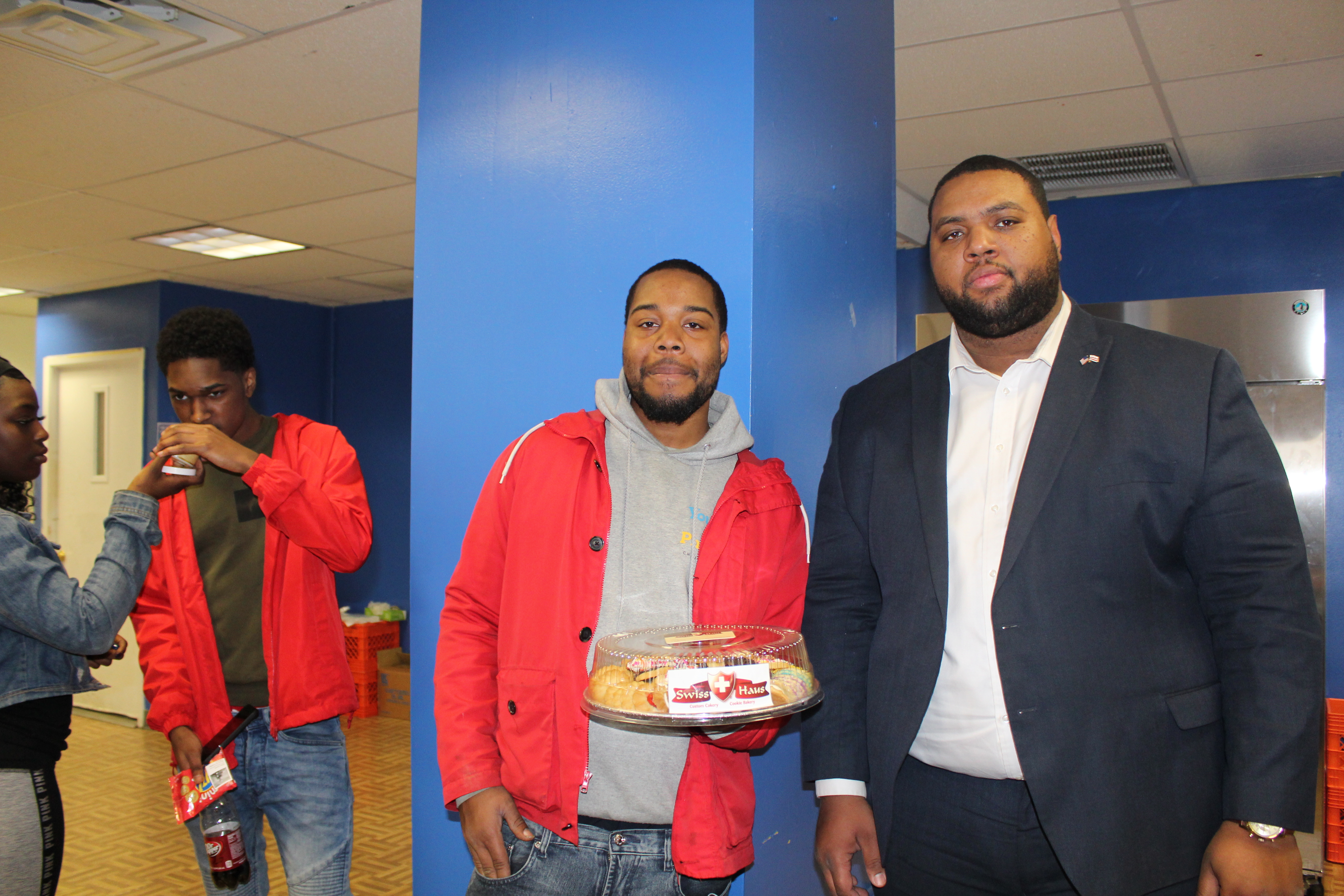 Events like Black Wall Street are exactly what Black History Month is all about. Reflecting on history and inspiring change that will continue well beyond the month of February.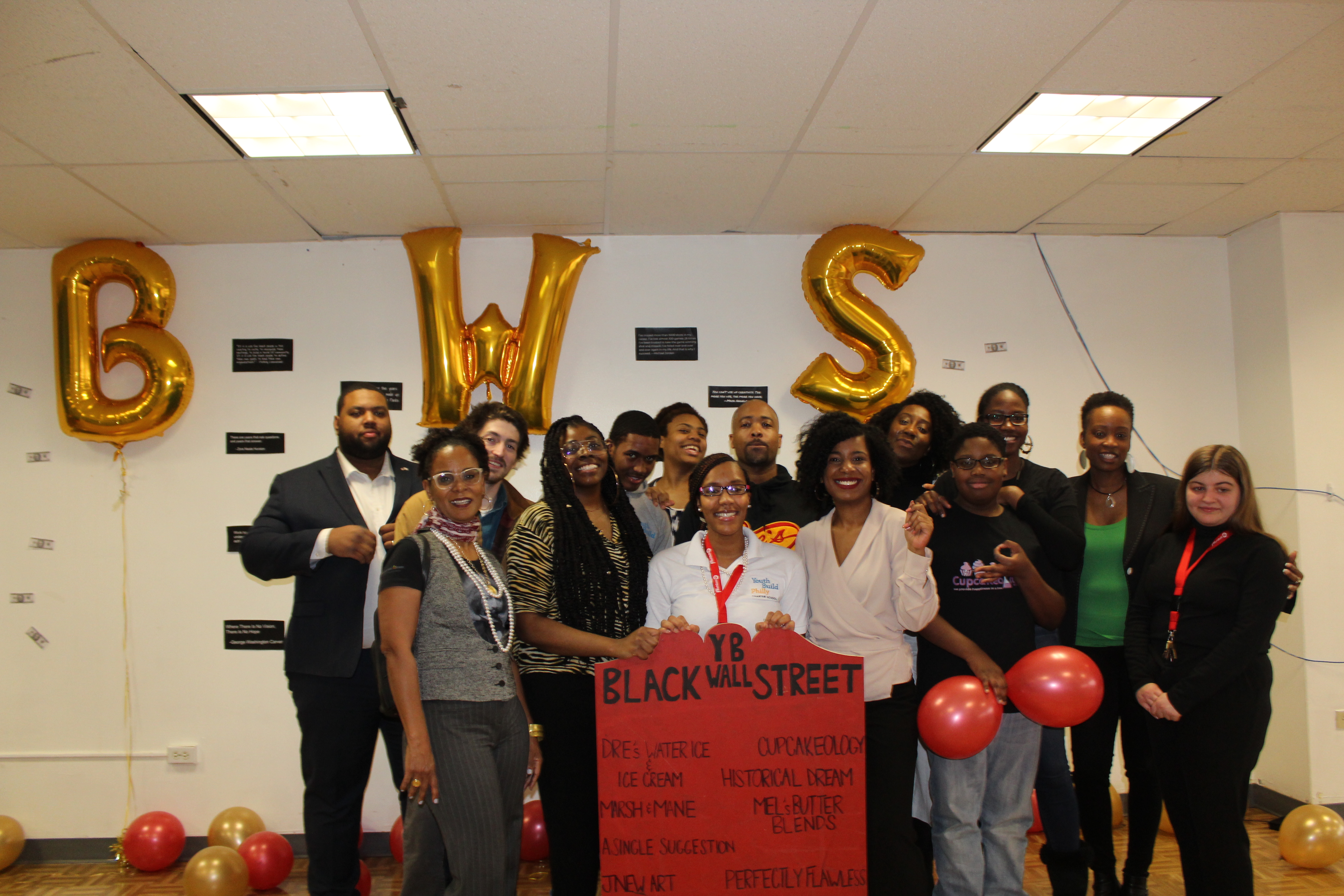 Happy Black History Month!