During the month of October YouthBuild Philly had some special guests who paid us a visit to get more acquainted with programming and to witness YouthBuild in action firsthand.
"Pru-Week" with Prudential
October 16, 2018– Every year Prudential, a friend of the YouthBuild movement, hosts an annual event called "Pru-Week" to celebrate their employees and spread awareness about one of the groups the foundation works with. This year they chose YouthBuild.  
Staff from the Prudential local office in Fort Washington mixed, mingled and worked with Advanced Construction students at their worksite in the Logan area of Philadelphia. Over the last few years in partnership with Provision of Grace World Mission Church, Advanced Construction students have been diligently working to build a Community Development Center (CDC) that will serve and provide resources to the residents of Logan. In honor of "Pru-Week" or Prudential Cares Week, Prudential employees lent students a helping hand at the worksite for the day.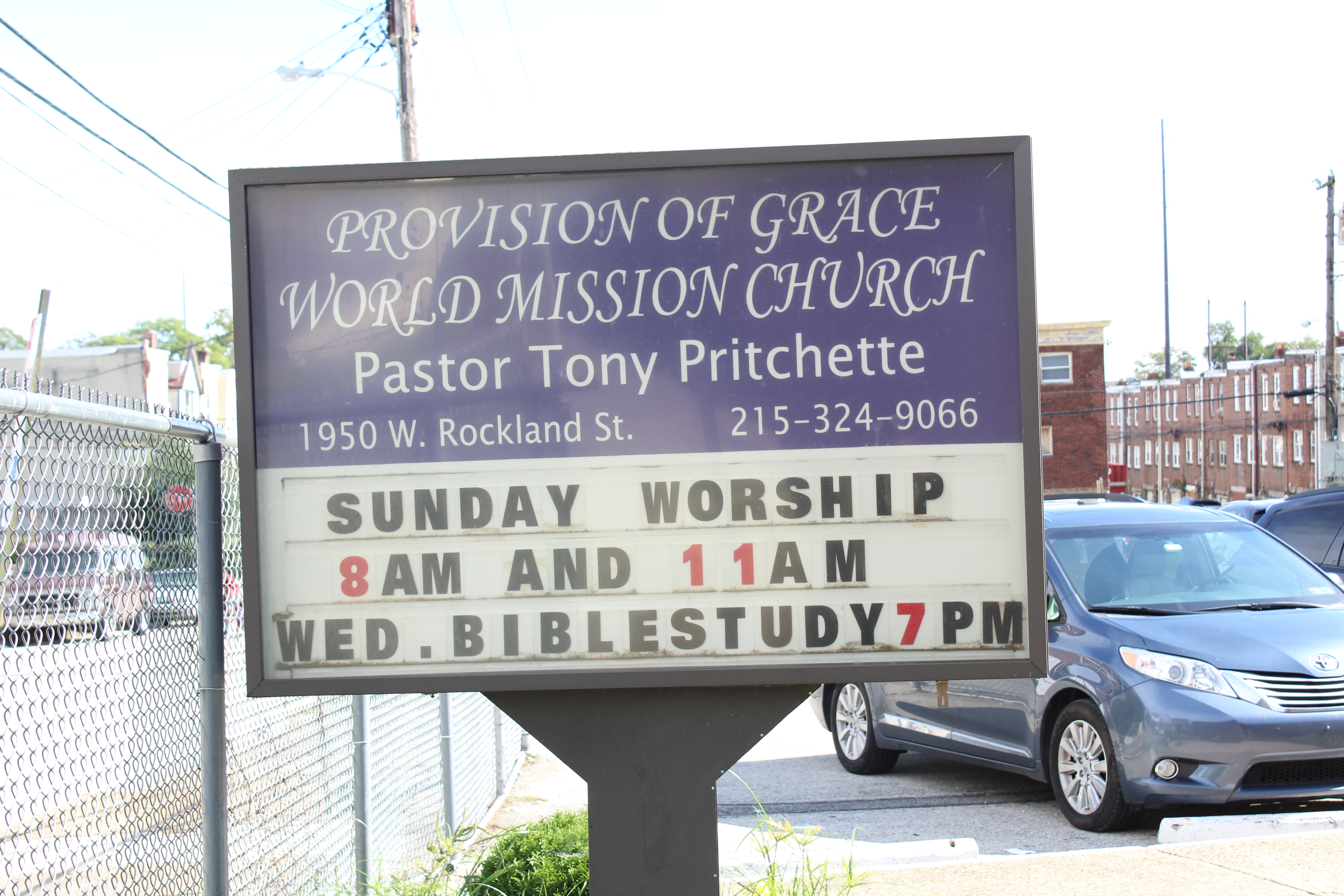 The Prudential team bonded with students through various worksite activities such as:
Morning Huddle: 
On-site work: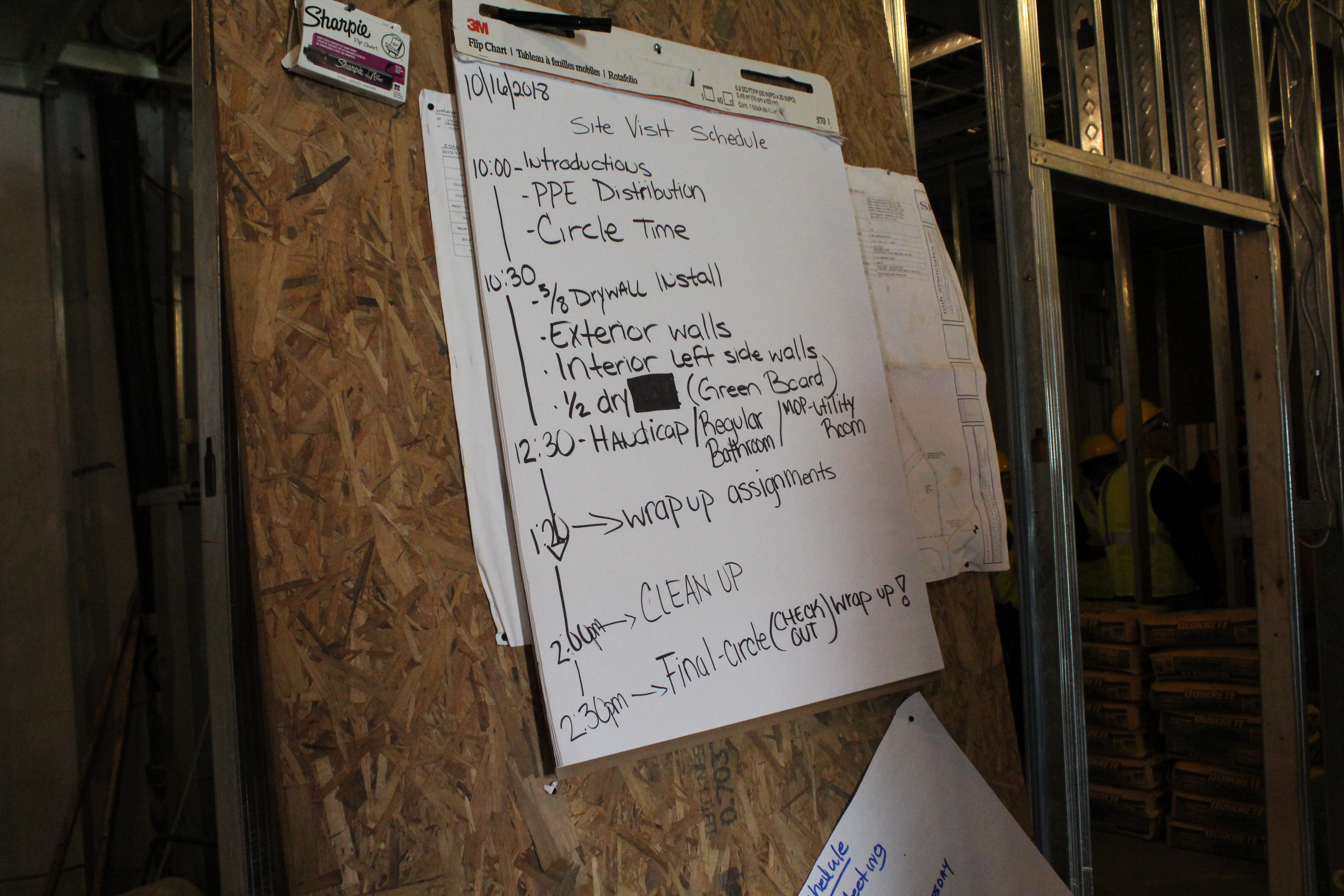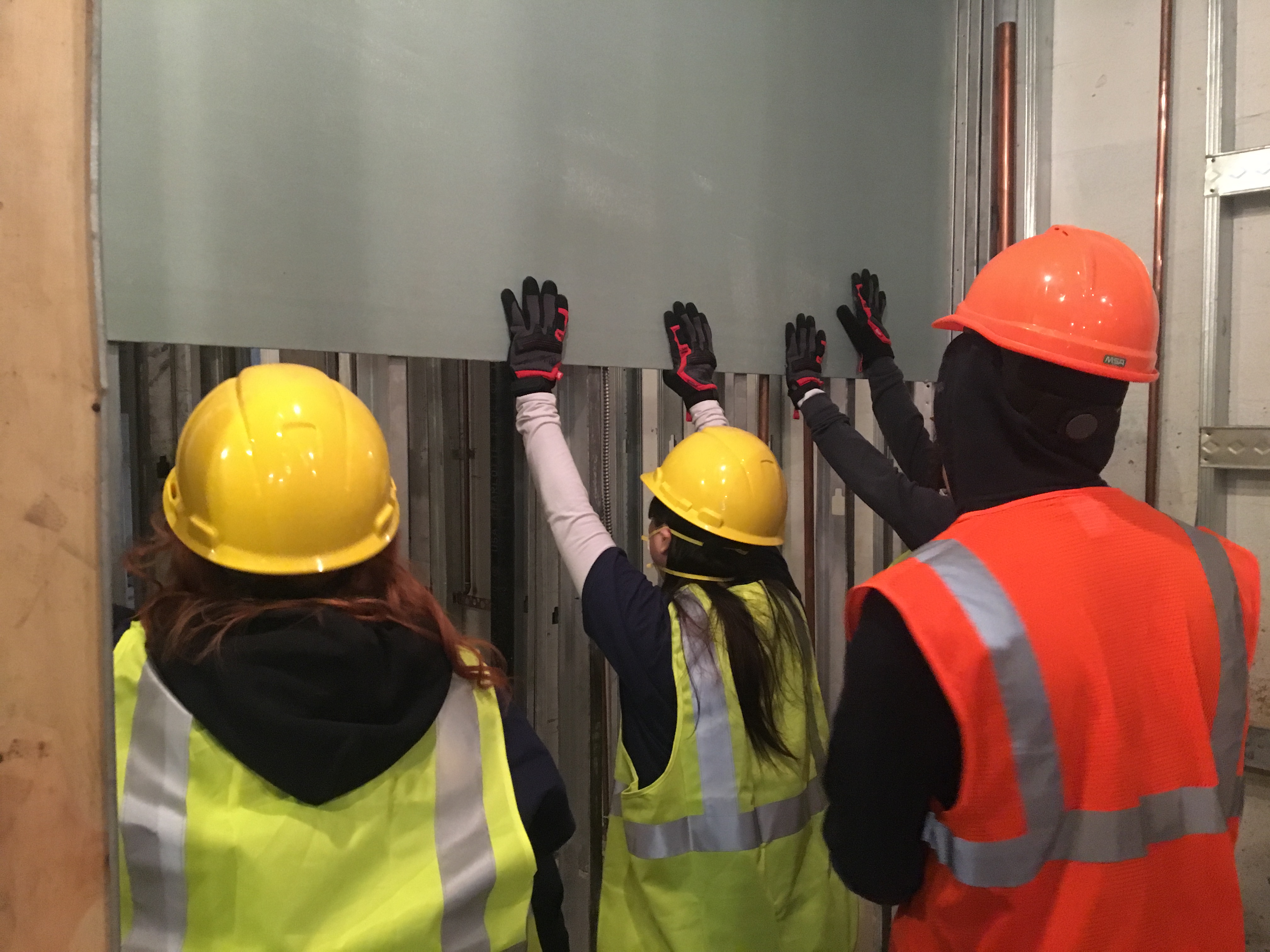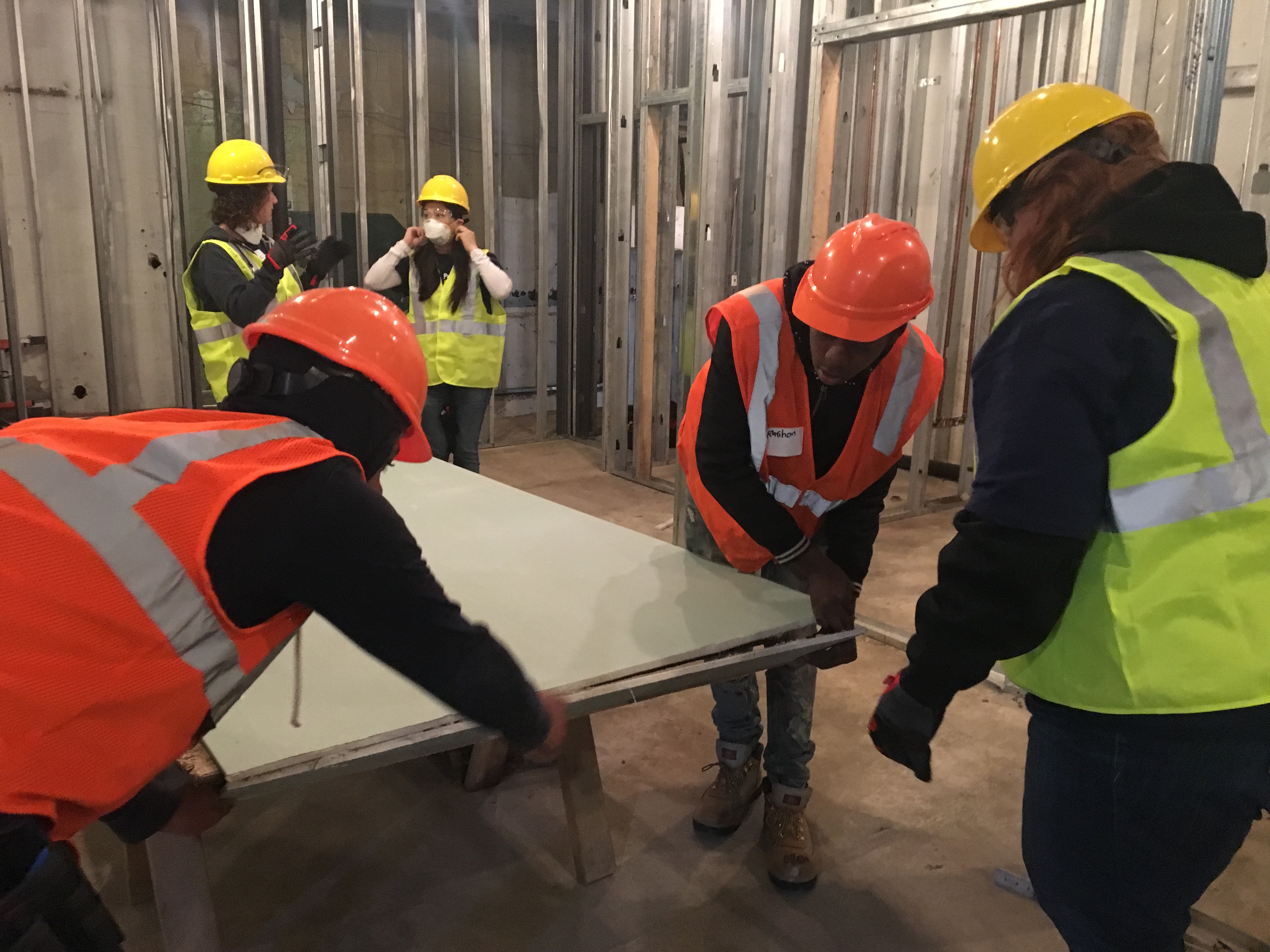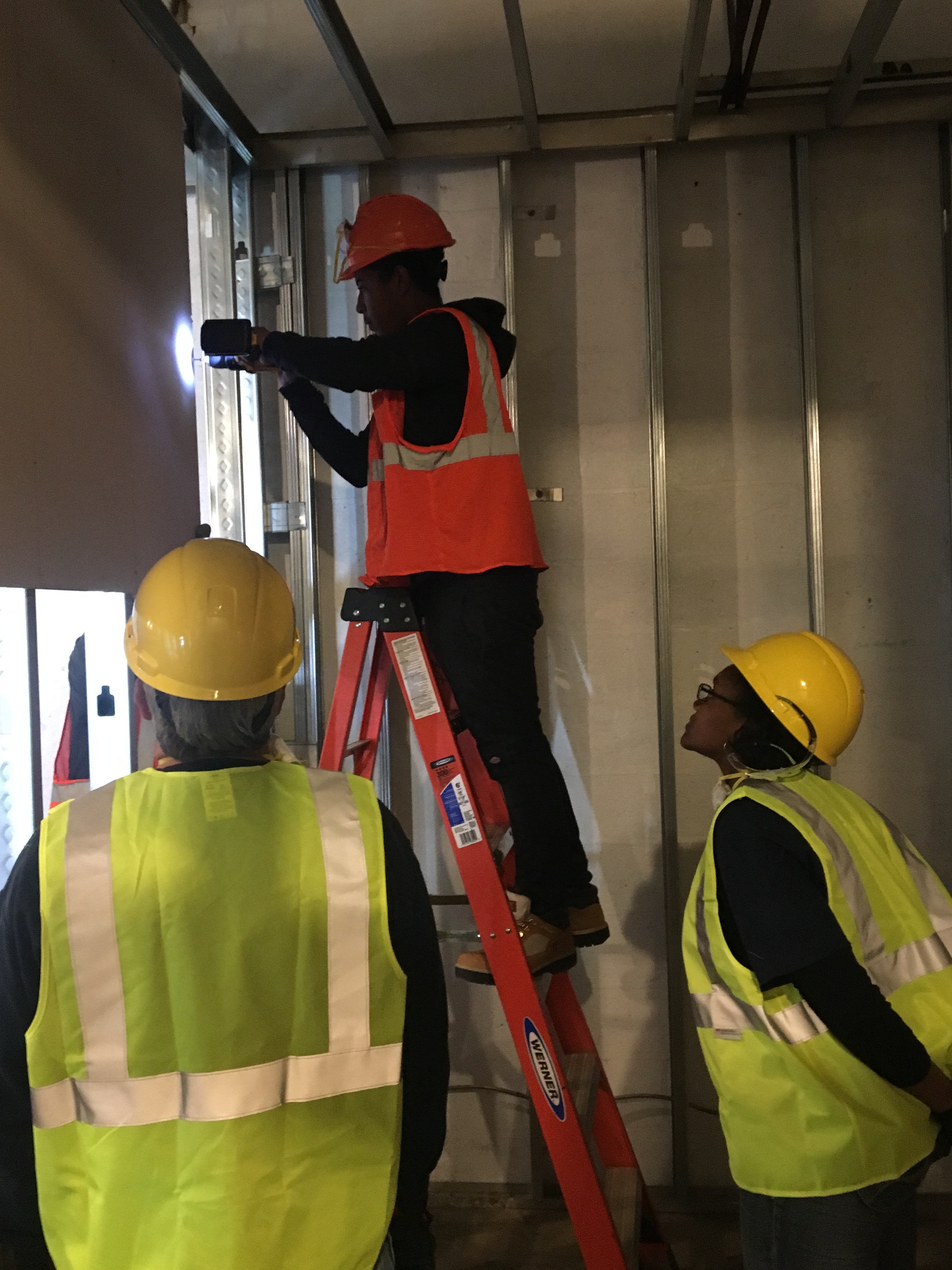 Lunchtime Huddle: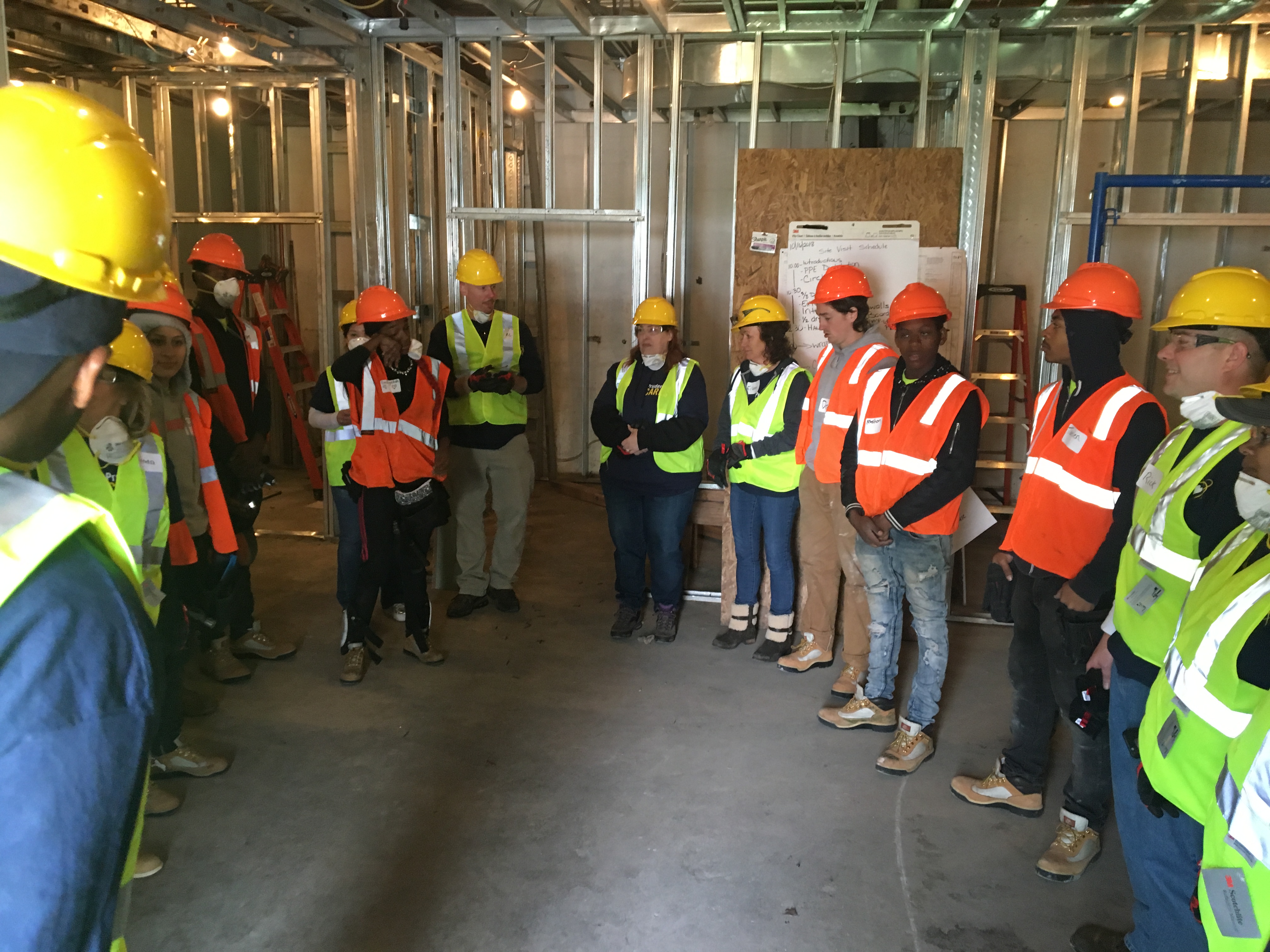 Lunch: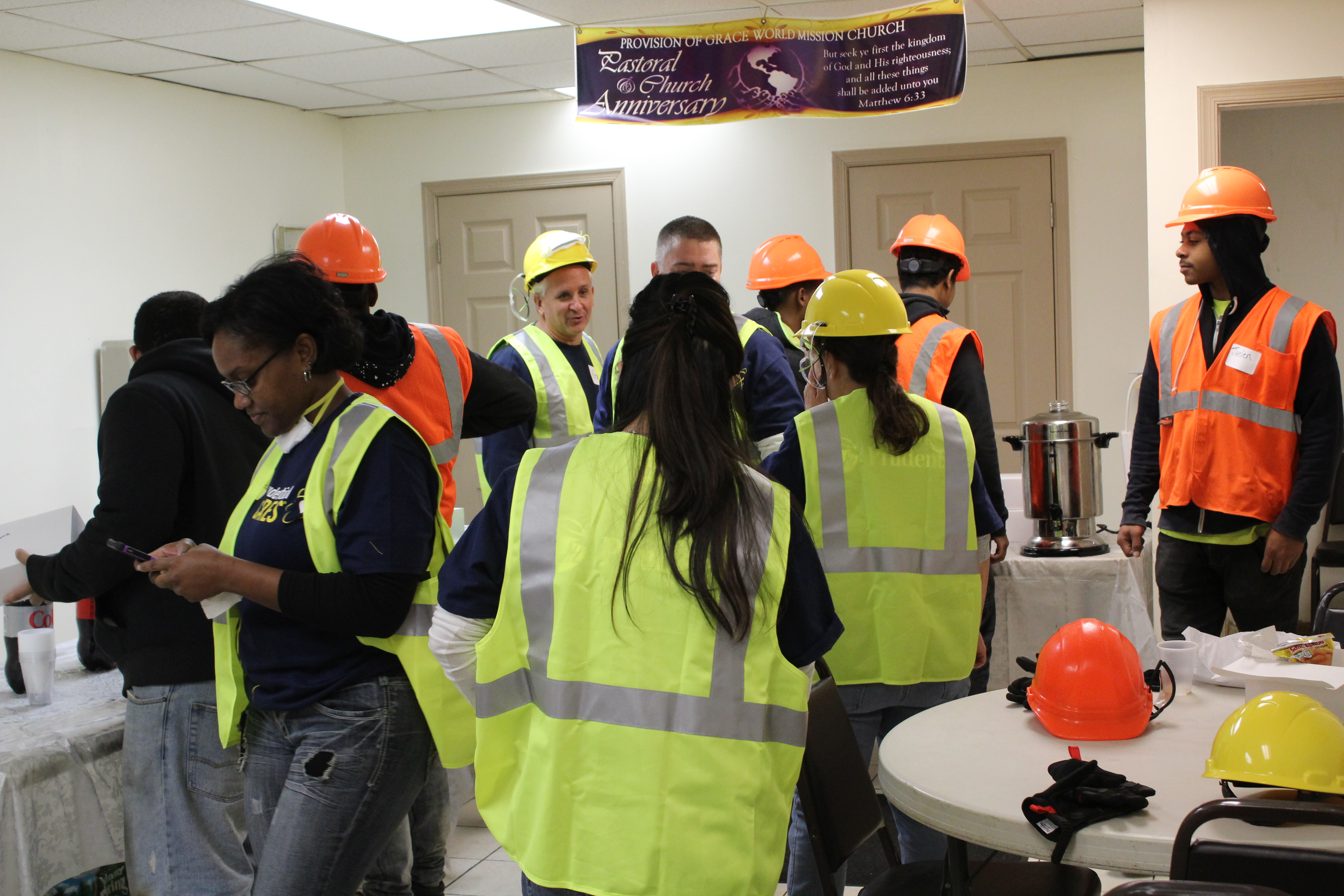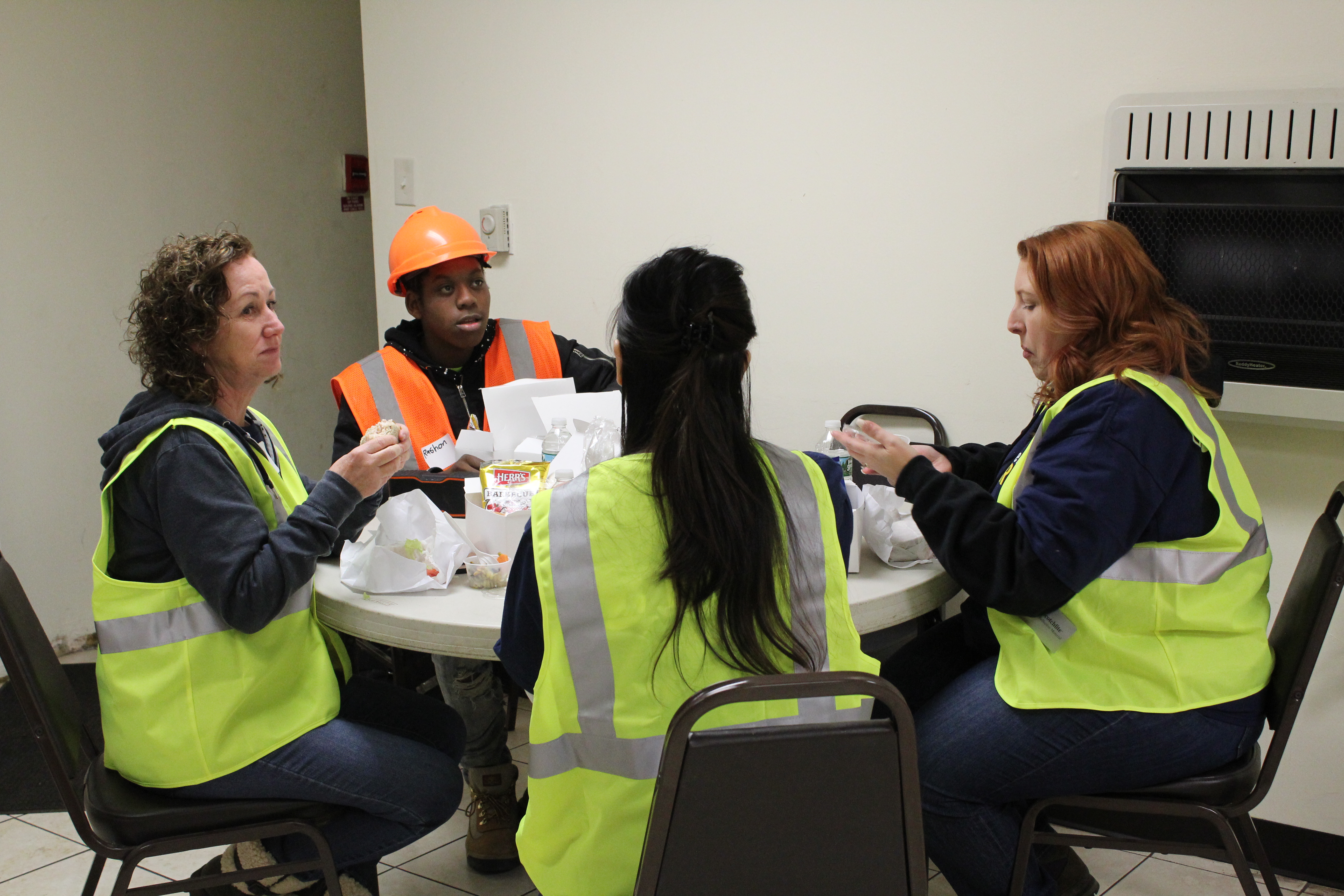 A Closing Huddle where everyone shared a recap of their experience for the day: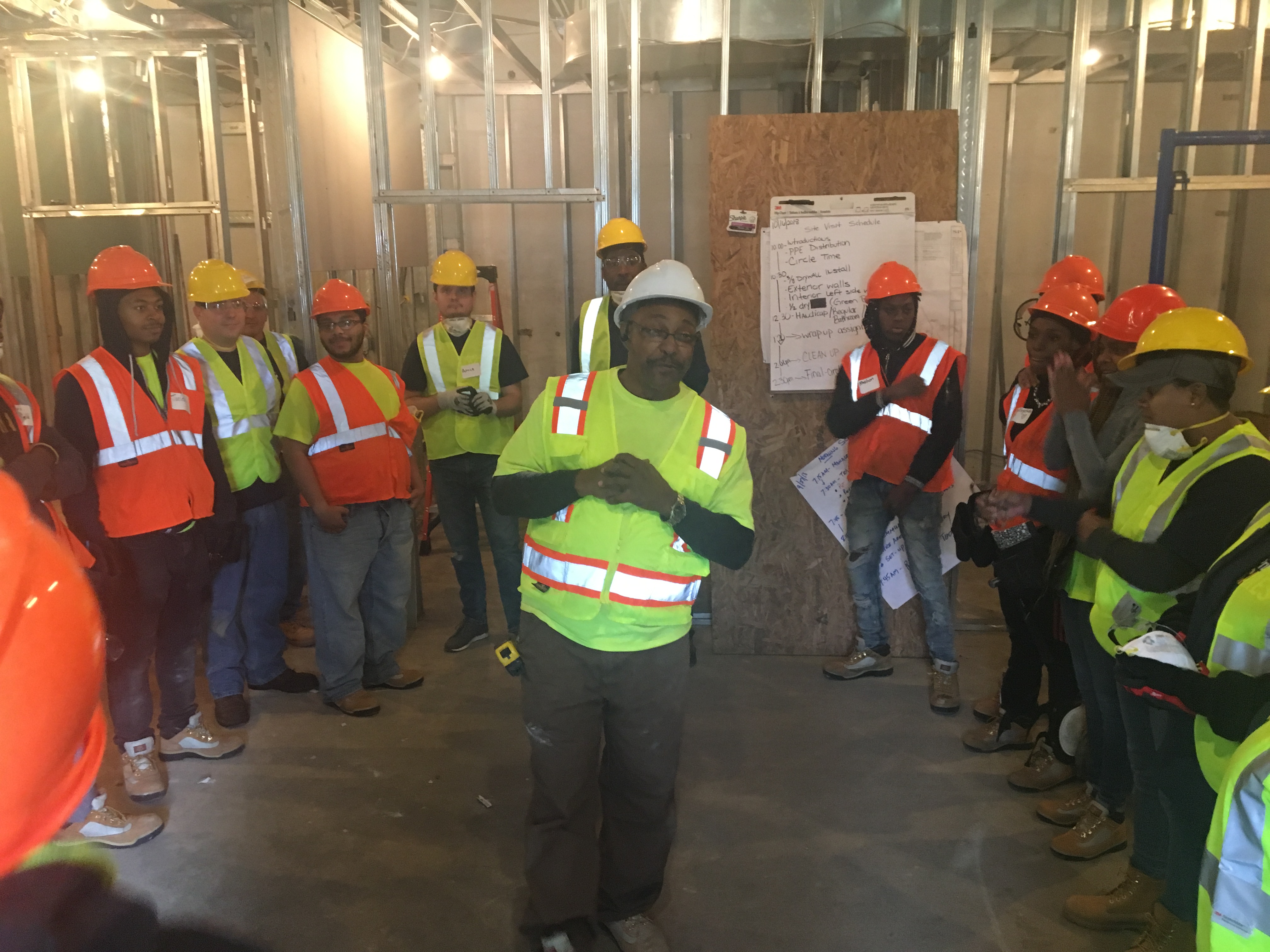 We had a great time with our friends at Prudential and hope that they will visit us again soon!
Congressional Visit
October 19, 2018– Staffers for key members of the House and Senate appropriations subcommittee visited YouthBuild Philly to meet with staff to learn about program elements and see students in action at their respective worksites. "The visit to a YouthBuild  DOL (Department of Labor) site was a huge deal (years in the making) and will make a huge difference for the entire YouthBuild movement."- Ilana Levinson, Senior Director, Advocacy and Public Policy, YouthBuild USA.