On May 4 YouthBuild Philly's board, staff, founders and friends gathered at the National Museum of Jewish History to celebrate our school's 25th anniversary.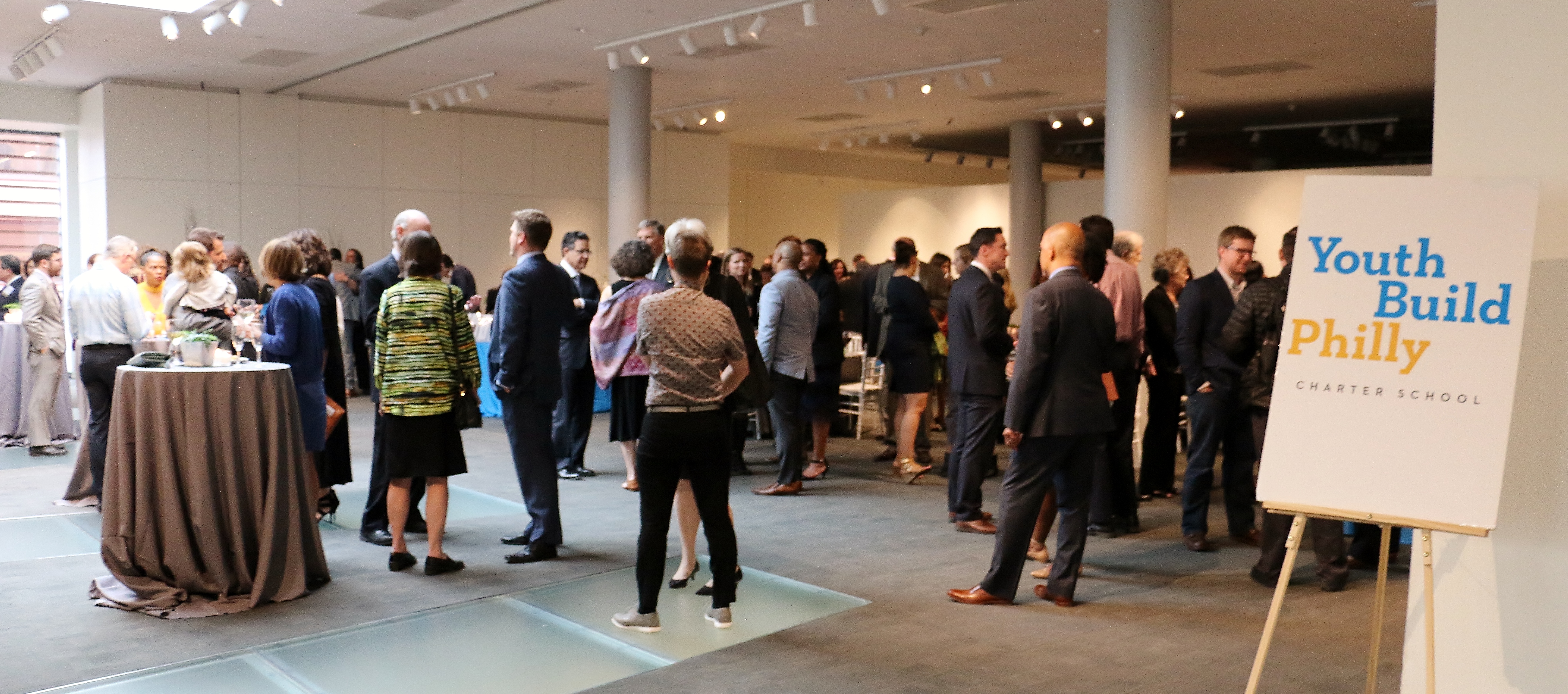 "Silver Anniversary, Golden Opportunities" featured a cocktail reception, silent auction, dancing, and a moving series of speeches by leadership and alumni.  
The program included a special recognition for former executive director Simran Sidhu, who transitioned away from YouthBuild in the fall. Board Chair Marty Brigham and Class of of 1995 graduate Jahi Davis presented a "Golden Opportunities" award to Simran to thank her for her years of leadership at YouthBuild Philly.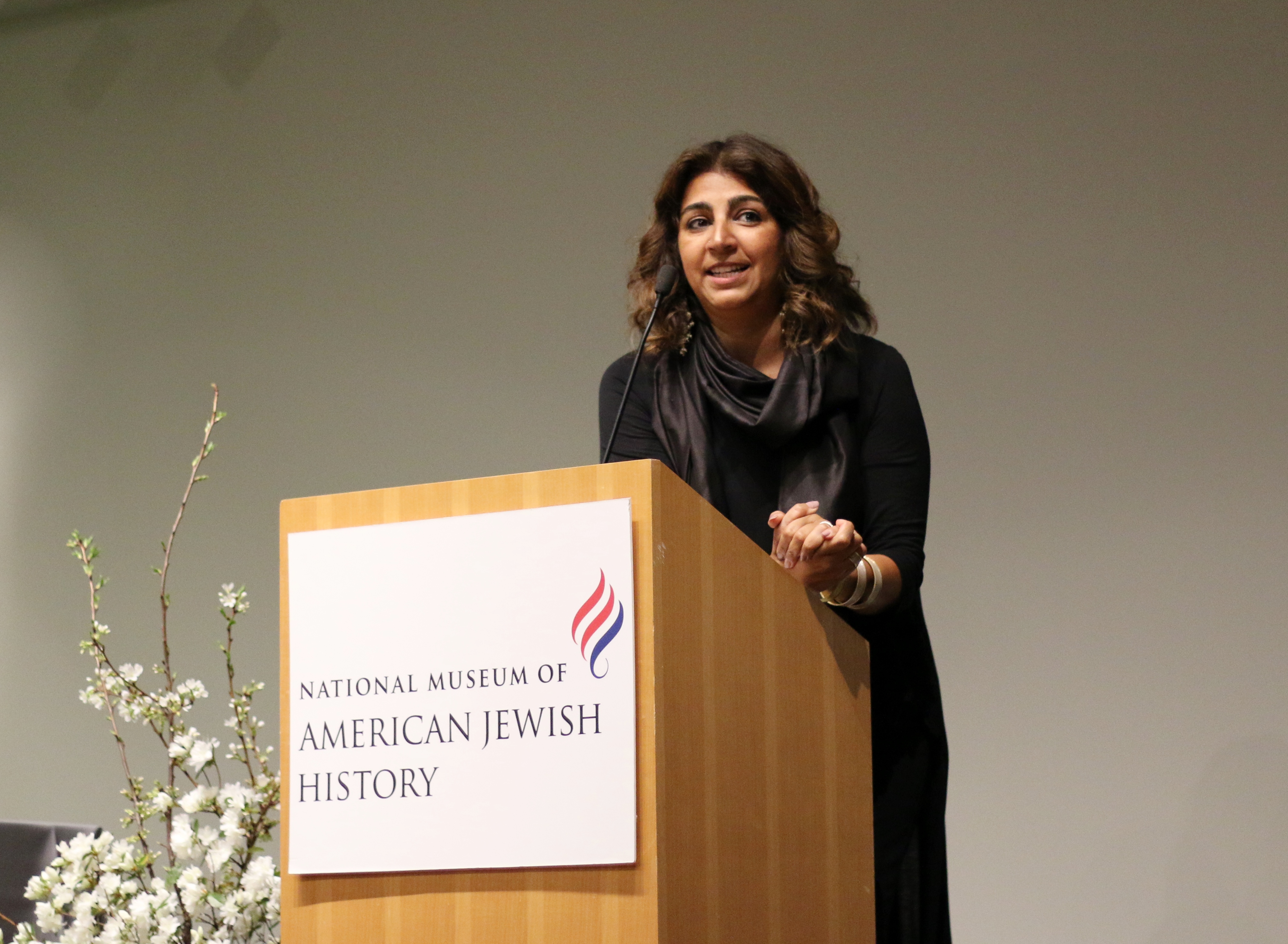 The event additionally recognized our founding executive director Taylor Frome and founding Board of Trustees member John Gallery and our history through speeches and a timeline of photos and artifacts from the last two and a half decades.
We also premiered a short video about the beliefs that make up YouthBuild Philly's identity as an organization and a school.  Take a look:
Following the program, we opened the dance floor and let DJ G33k turn up the volume. After all, you only turn 25 once!
Thank you to everyone who came out to celebrate with us. We had more than 200 guests, and raised nearly $28,000 to support student and alumni programming – surpassing our fundraising goal by almost $3,000. All proceeds from this event will support services and opportunities for YouthBuild students and alumni.
Special thanks to our VIP guests, our fundraising committee, and to lead sponsor Saint-Gobain North America.
Host Sponsor: TD Bank
Program Sponsors: Raynes McCarty and EY
Blue & Gold Sponsors: Skanska and Southco
Green Sponsors: BMC Benefit Services, Your Part-Time Controller, and Lindsay Insurance
In-kind support: Starbucks Coffee Company, Divine Cakes, Yards Brewing Co., Saint Benjamin Brewing Company, and more than 35 local businesses who provided silent auction items.