On June 20th, YouthBuild Philly held a special Alumni Induction Ceremony at The Hive Philly in honor of the Class of 2017 alumni who completed the second year of their two year journey with YouthBuild. After their first year, YouthBuild students graduate and enter into their second year for follow-up supports in the form of career and college counseling and monthly coaching sessions with mentors. As the second year comes to a close, the Alumni Induction Ceremony was a reminder to the Class of 2017 that YouthBuild will always be a community that they can lean on. They remembered that it's more than "alumnihood". It's family.
The Alumni Induction was a chance for Class of 2017 alumni to reconnect as a class and celebrate each other's successes as they step into the next chapter of their journeys.
We celebrated with good food…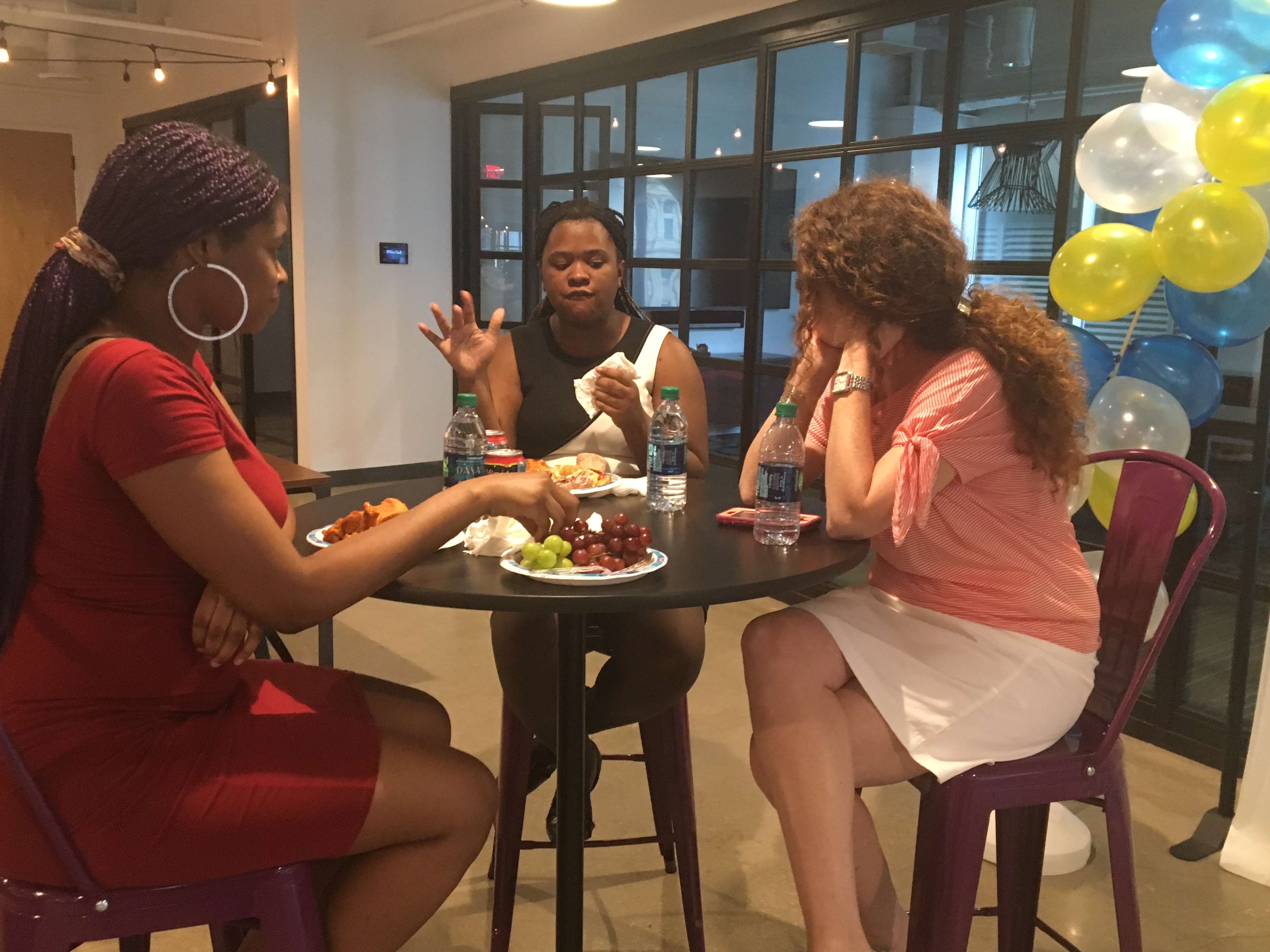 Great photos…
Alumni received official YouthBuild Philly Alumni pins…
We honored the life and legacy of the late Naseer Jones, a beloved member of the Class of 2017 who passed away last December, with a special award in his memory. He will truly be missed by the YouthBuild community.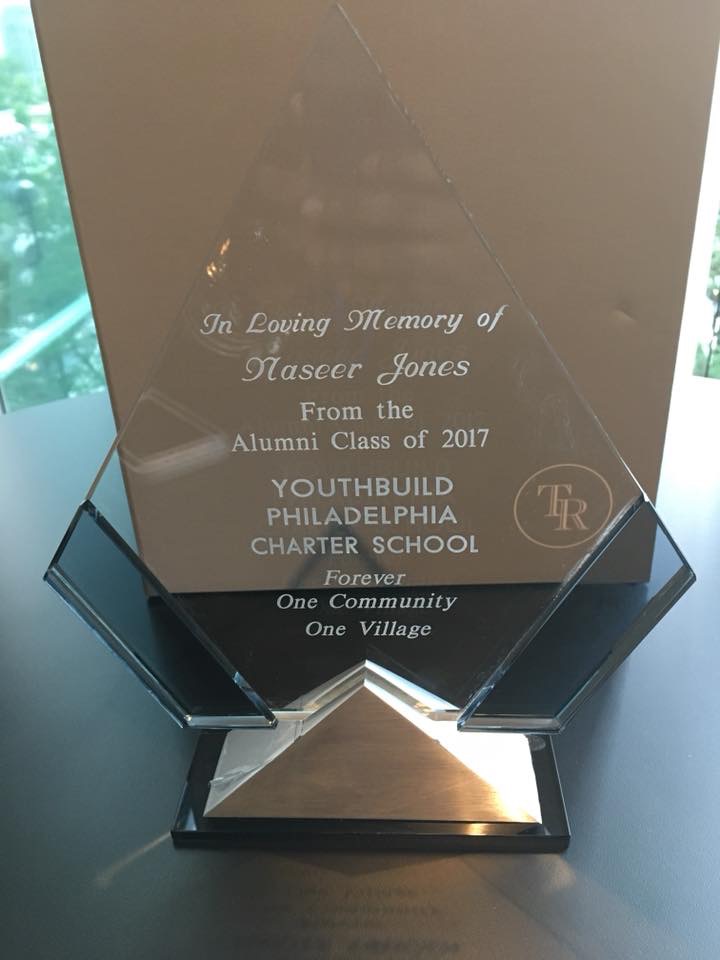 As the Class of 2017 moves on to do great things, we thank them for all that they've done to carry out the YouthBuild legacy, and we welcome them with open arms into the YouthBuild Alumni Association also known as the YouthBuild FAMILY.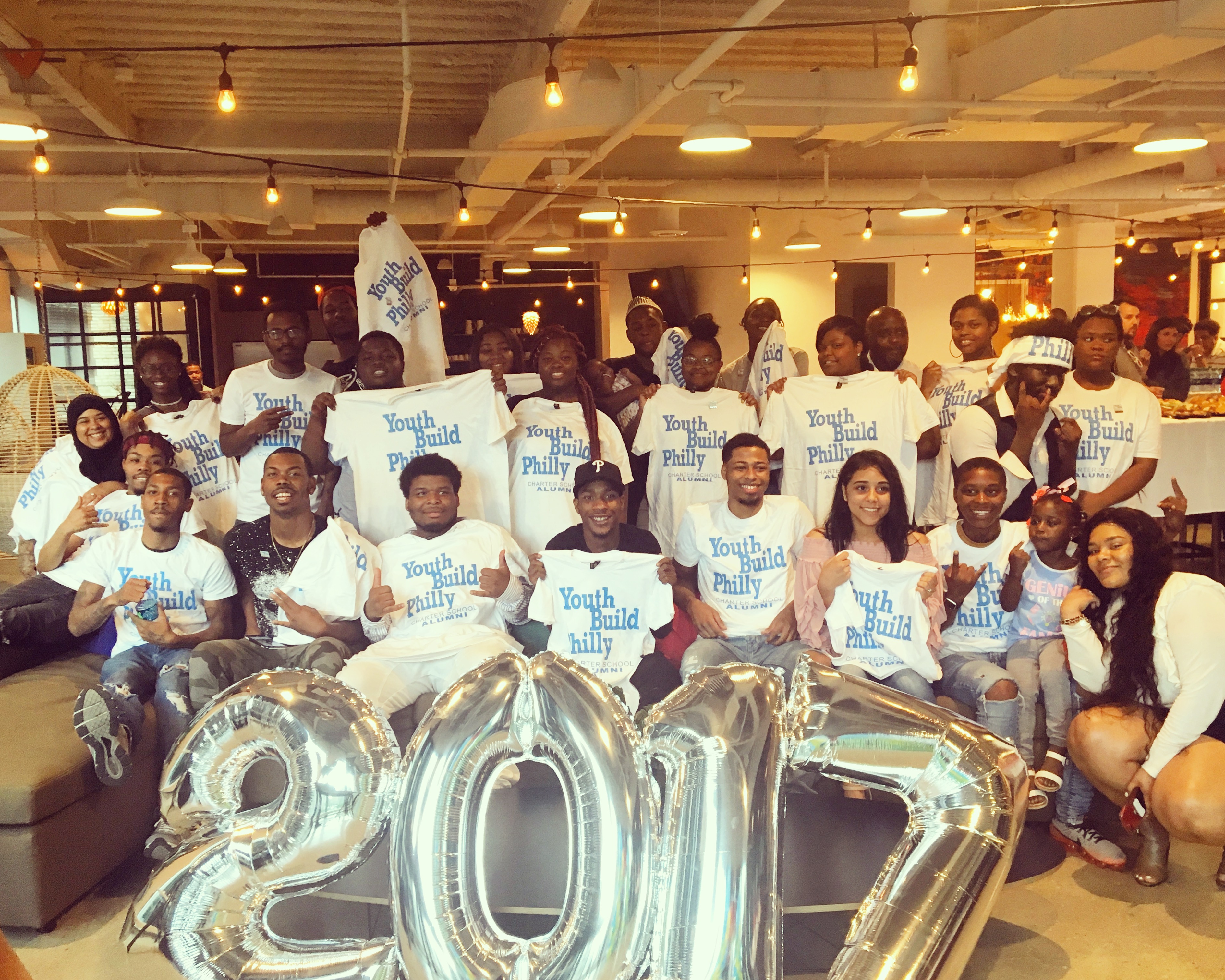 Once YouthBuild. Always YouthBuild.
#YBMade17