Monday's edition of The New York Times  featured a profile of Dorothy Stoneman, who founded the first YouthBuild program in East Harlem in 1978.  Over the next 38 years, Dorothy's vision – engaging young people in rebuilding their lives and their community at the same time – grew to encompass 260 programs in the U.S. and 80 international programs. Through it all, Dorothy has been an inspiring leader and an ally to young adults.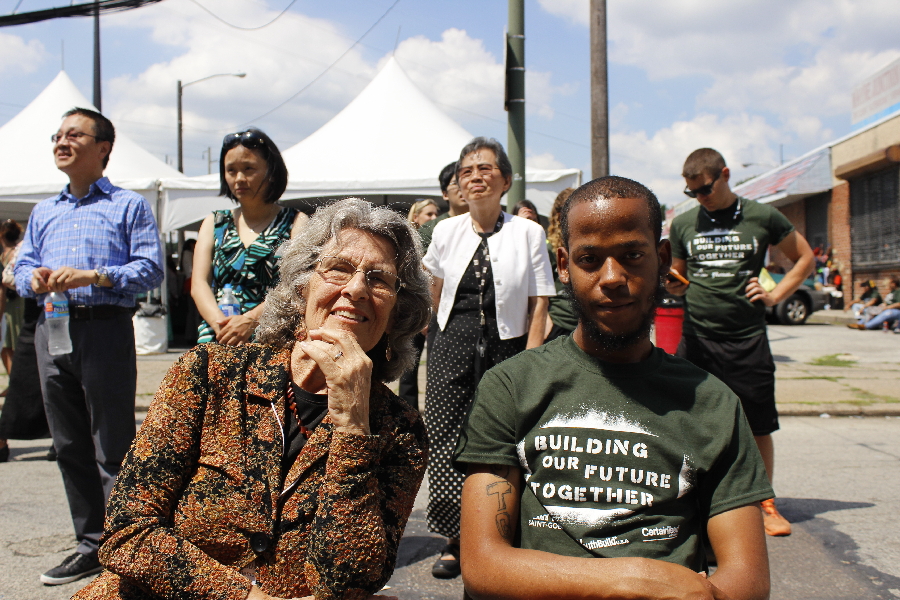 In the fall of 2016, Dorothy announced that she would transition away from YouthBuild USA. Her successor, John Valverde, comes to the YouthBuild movement with years of experience advocating for incarcerated and formerly incarcerated people.  His own  "second chance" story, of pursuing education and a new life while in prison, has been making the rounds in national media in recent weeks.
As we celebrate our 25th year of providing YouthBuild services in Philadelphia, we are grateful to Dorothy for inspiring our origins and ensuring our local success with advocacy and partnership-building at the national level. She has had incredible influence – indirect and, in many cases, direct – on our students' lives and their confidence as young leaders. Please join us in wishing her well, and welcoming John to our large and loving YouthBuild family!