Every other Saturday, Brianah wakes up before dawn and travels to Center City for an 8 a.m. carpentry math class. She's in a select group of YouthBuild students enrolled in this carpenters' union apprentice class this spring – a brand-new opportunity this year for YouthBuild students.  At the end of this month, she will sit for the carpenters union entry exam.
Being in the union class takes diligence – Saturday attendance is mandatory and there's extensive math homework between classes – which makes Brianah the right student for this opportunity. Since enrolling at YouthBuild in September she has consistently met her deadlines and her attendance is over 90%.
However, she didn't always identify as a focused, hard worker. At her last school she used to cut class and get in trouble. "My mom was always up at the school," she says. Eventually she dropped out due to low motivation.
But now, "I feel good about myself," she says, "because the things I didn't do in high school, I'm doing now."
Brianah says it's her mother who ultimately inspired her to go back to school.  "My mom always told me, get your education." When her mother suffered a stroke last year, Brianah realized she wanted to fulfill her mother's hopes and be ready to support both of them.
"My mom's stroke made me want to go hard," she explains.
And she has – in the classroom and on the worksite. As she rapidly fulfills her graduation requirements, Brianah is eligible to graduate from YouthBuild as soon as June.
"I feel proud of myself," she says. "I'm in a good position."
She credits YouthBuild with giving her the supports and opportunities that she needs to stay motivated and focus on future success. "YouthBuild is a good school. They really care about you. They really help you. They help you get ready for the real world, get ready to talk to adults. They helped me to see how people skills are relevant."
Brianah has already given her friends YouthBuild applications, telling them it's a good idea to apply.  (Our application is also online.)
Brianah's top 3 personal accomplishments during her time at YouthBuild are:
Her poster detailing the history of the Black Lives Matter movement, which she created for her social studies class.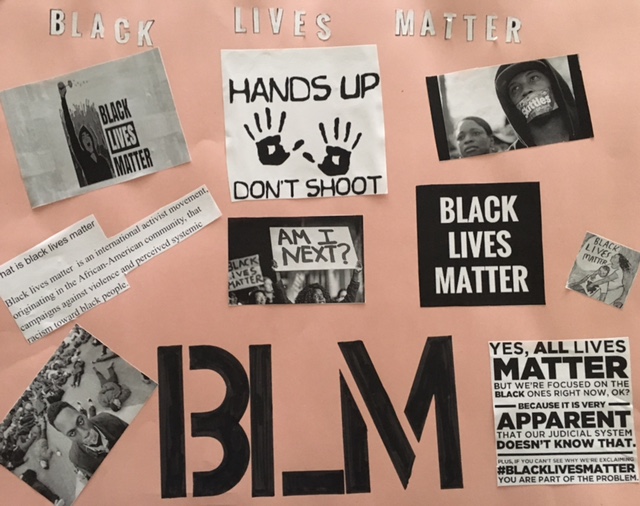 A coat track she made from found and recycled materials in her science class.
The progress her Advanced Construction squad made at the worksite. "I learned how to put up metal studs," she says.
Looking ahead, Brianah would like to study construction and go into the building trades as a full-time professional.
"I'm still young," she says. "I still have opportunities."