On August 26, 110 YouthBuild students graduated in front of friends and family at a ceremony at Zion Baptist Church.  Hundreds of guests attended, as well as Class of 2017 applicants going through Mental Toughness Training.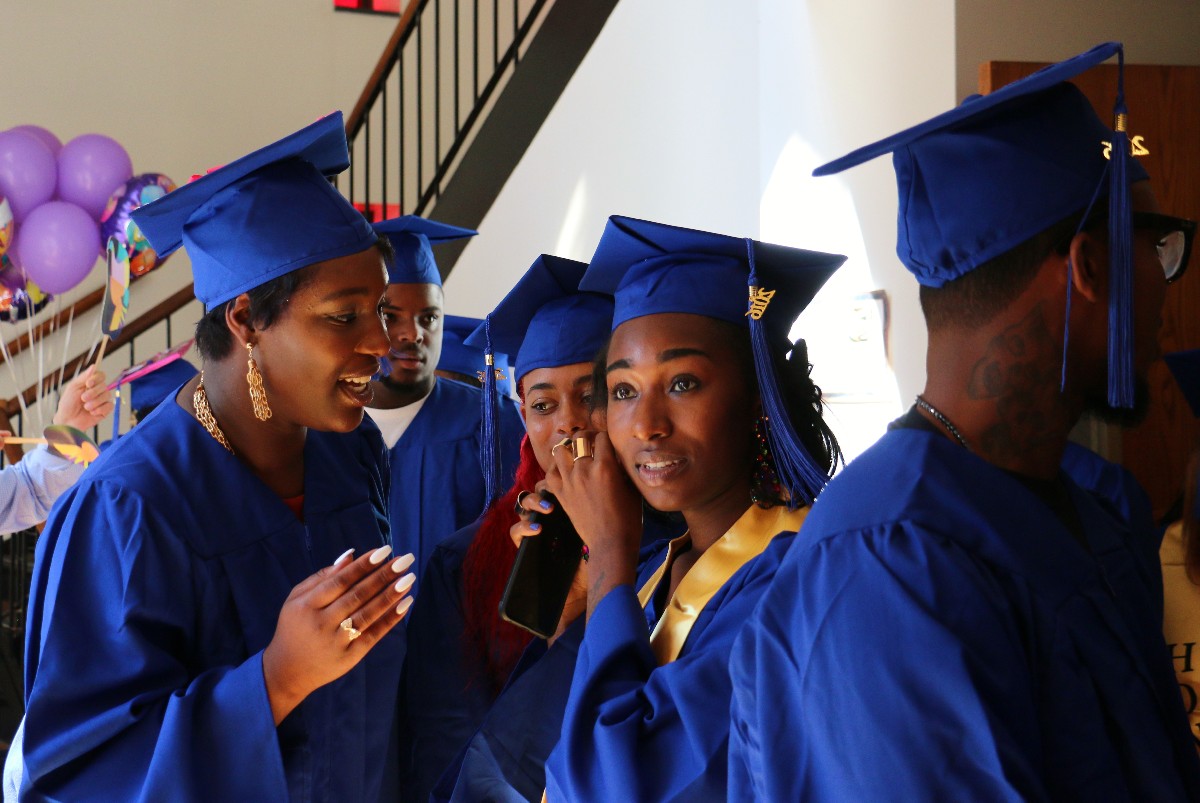 This year's commencement speaker was Dr. William Hite, the Superintendent of the School District of Philadelphia.  Dr. Hite congratulated the students and their friends and family on this significant milestone in their lives, and called on the broader community to value the intelligence and potential of young people.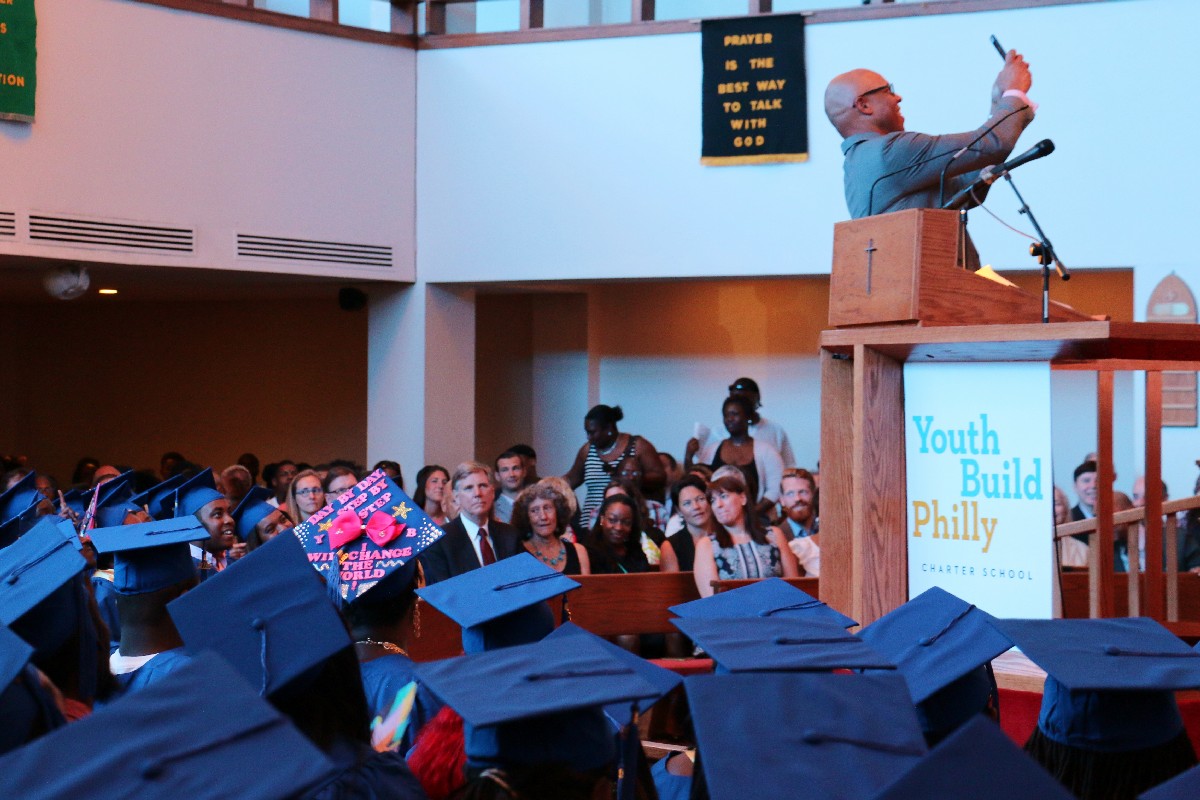 In keeping with that message, YouthBuild recognized three individuals in the community for their committment to our mission and support of our students:
Champion Award – Nick Bayer, Founder and CEO, Saxbys Coffee
Legacy Award – Julia Hillengas, Director of PowerCorpsPHL Partnerships, City of Philadelphia
Meaningful Impact Award – Bob Stringer, drug and alcohol treatment specialist
At the ceremony, we were pleased to award scholarships to fifteen students thanks to individuals who gave to the Class of 2016 Scholarship Fund and to specific named Scholarships. Wilmarie Cantres-Ramirez, Erica David, Robert Fisher-Clark, Rebecca Gamble-Weaver, Maria Hardy, Tanesha Kennedy, James Macon, Aaliyah Matthews, Torrey Reese, Tykara Rigney, and Ikea Sealy received John Rosenthal Memorial Scholarships. The Steven Lawrence Jr. Memorial Scholarship  went to Donte Rosa-Gary, and the Philotimo Award went to Cianni Mendez.  Michael Poindexter received the John Andrew Gallery Leadership Award.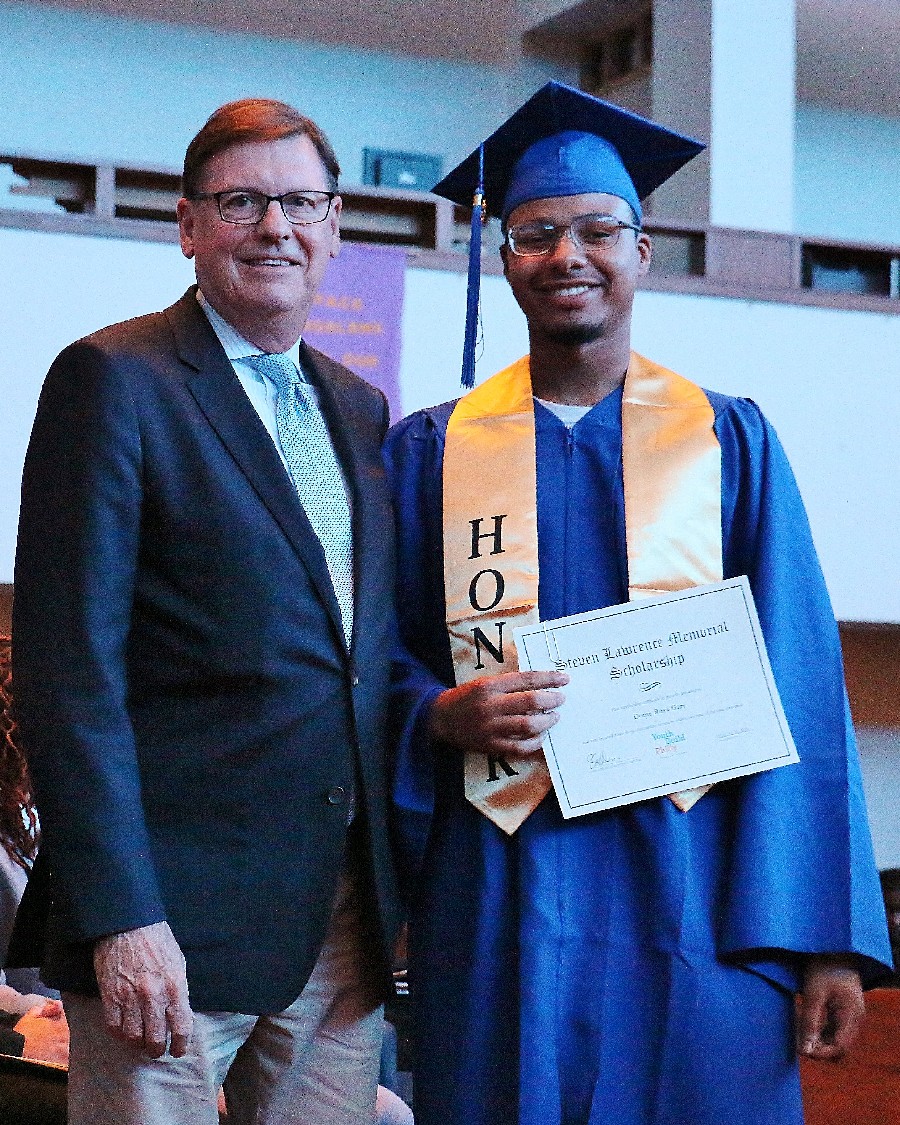 Additionally, some YouthBuild donors made brand-new scholarships possible this year.  The first-ever Atkin Olshin Schade Architect's Scholarship, created by Sam Olshin, went to Nadierah Jones, and the first Michael Horrocks Memorial Scholarship, created by Bill, Jennifer and Will Horrocks, went to Marcquita Graham.
Per tradition, the commencement program also featured awards for students who showed exceptional attendance, commitment to service, and embodiment of YouthBuild's Core Values (Respect, Excellence, and Perseverance):
Respect: Telishia Gass and Monet Hughes
Excellence: Rebecca Gamble-Weaver and Kelly Mitchell-Sweet
Perseverance: Marcquita Graham and Daniel St. Sume
YouthBuild Way (all 3 Values): Robert Fisher-Clark and Maine Robbins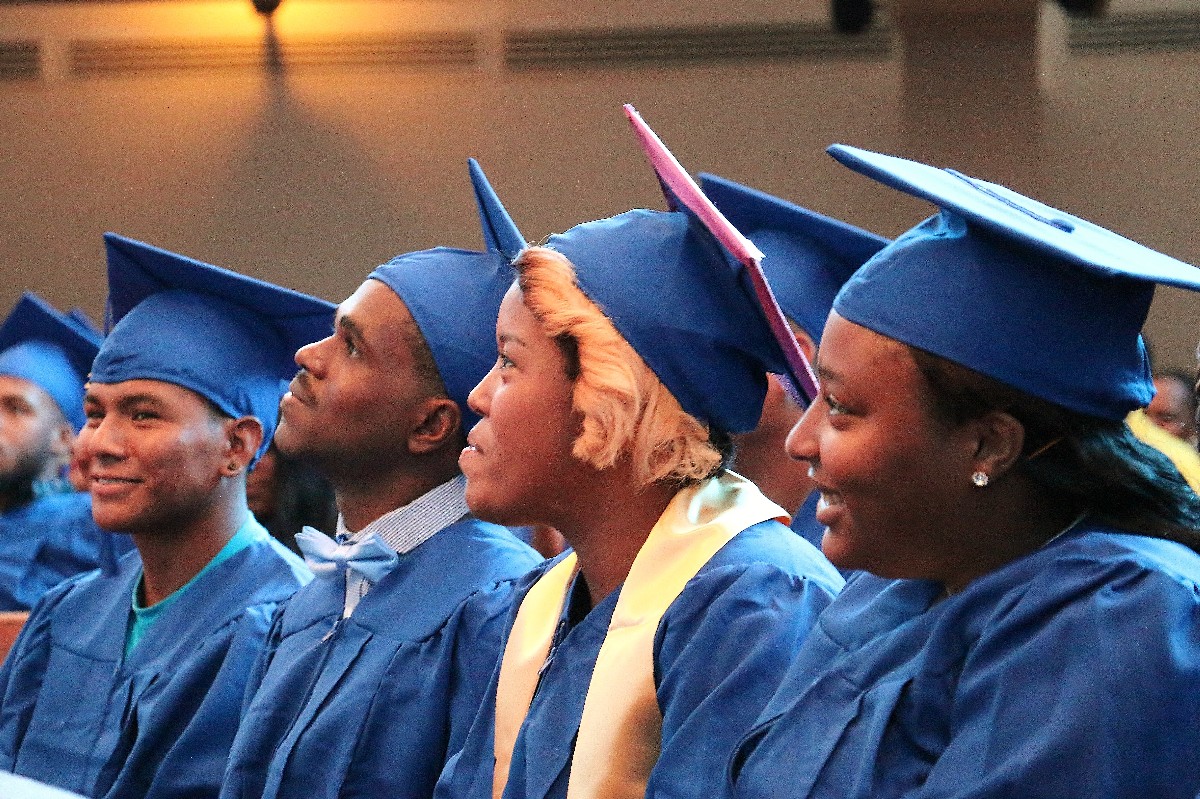 Perseverance award winner Daniel St. Sume addressed his classmates and applicants to the Class of 2017:
Class of 2016, today we celebrate our success – but it is time to plant new seeds for the future. This is the day we decide to keep growing. Today is the proof that we have what it takes to change the course of our lives, but that's just the first step. Today we are finally high school graduates, but let's keep moving forward . Let's set new goals for our future. It's time to take what we went through and use that to potentially change the lives of others just as those who came before us.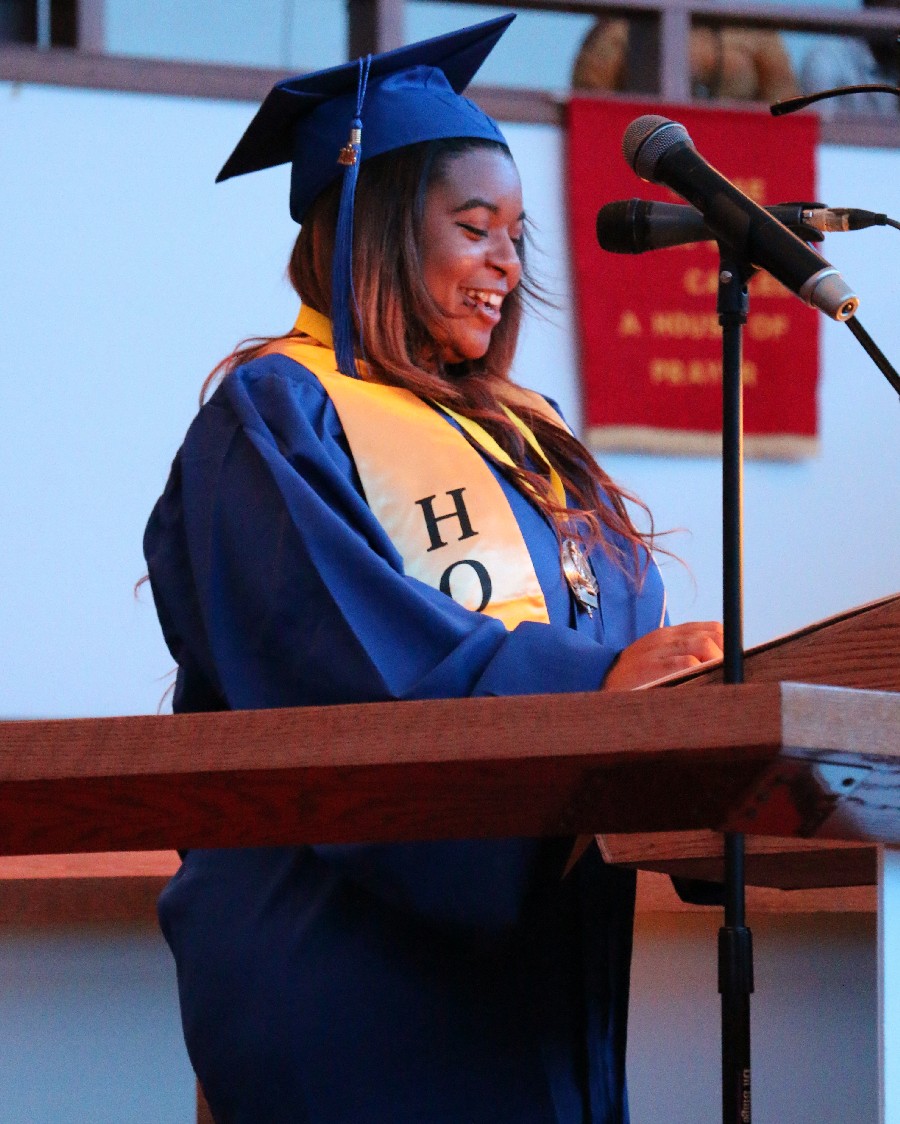 The other two student speakers were Salutatorian Erica David and Valedictorian Maria Hardy. Erica encouraged her peers to keep pursuing their goals beyond earning a high school diploma, and reminded applicants to YouthBuild to be persistent:
To my class of 2016, we made it this far. Nothing can stop us now. No need to tell yourself that you can't do this or you can't do that. Look yourself in the mirror and ask yourself, "I made it this far, what's stopping me now?"
To the class of 2017, even when it gets hard there's no need to give up. You have to remember that you need this experience to survive in life these days. No diploma no getting into a good college. No diploma, no promotion at a $20 job. No diploma, no getting a nice house with five rooms, seven bathrooms, nice kitchen, big living room with a huge flat screen TV that look like you're at the movies.

So whoever it is that's telling you that you're not gonna make it in life, walk away from that person because they're just putting negative thoughts in your head and you don't need that.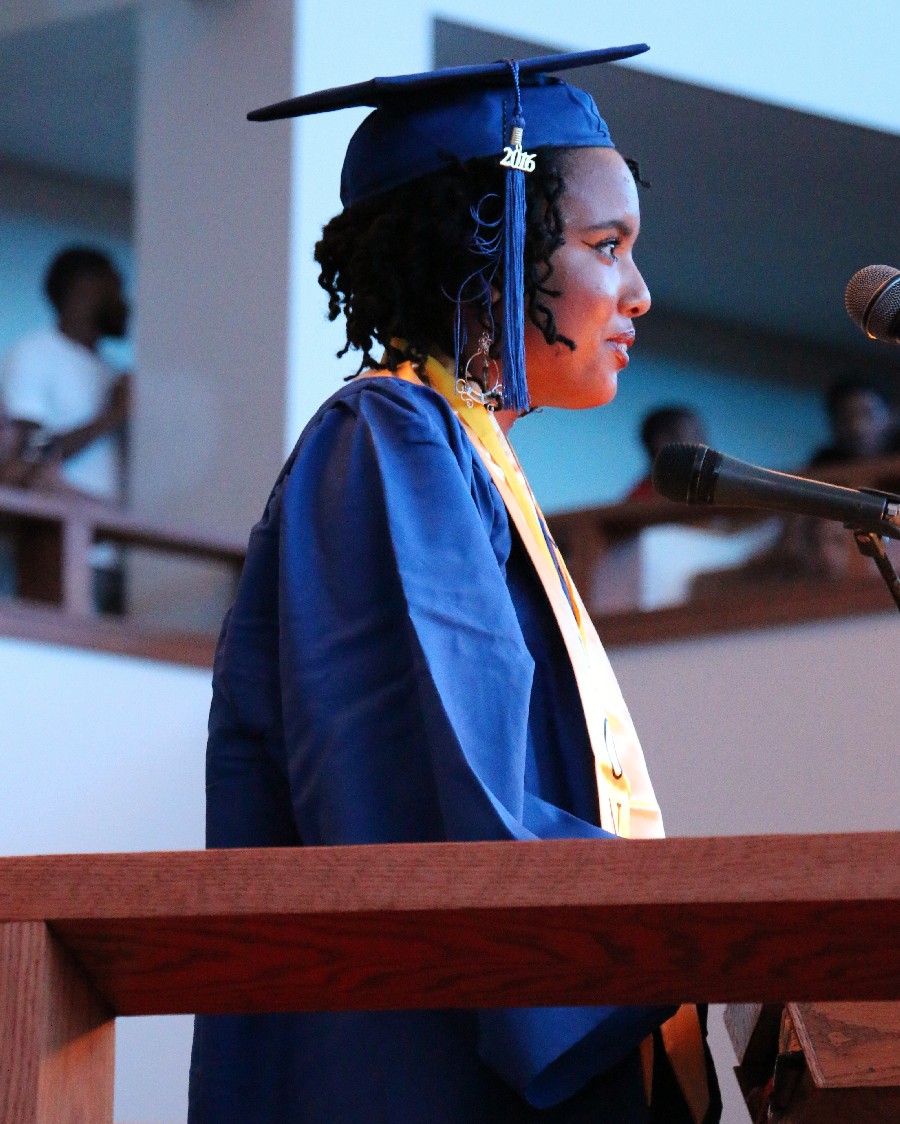 In her valediction, Maria reflected on how she developed confidence and a sense of her own voice at YouthBuild, calling on her peers to turn personal change into global change:
Today marks a new beginning for each of us. I urge all of you to consider the words of Dr. King today and every day.  As Gandhi said, "we must be the change we wish to see in the world."  In this spirit, I  pledge to use my voice to help, to speak up in the face of injustice, and to be a voice for the voiceless. I encourage all of you to do the same. Thank you.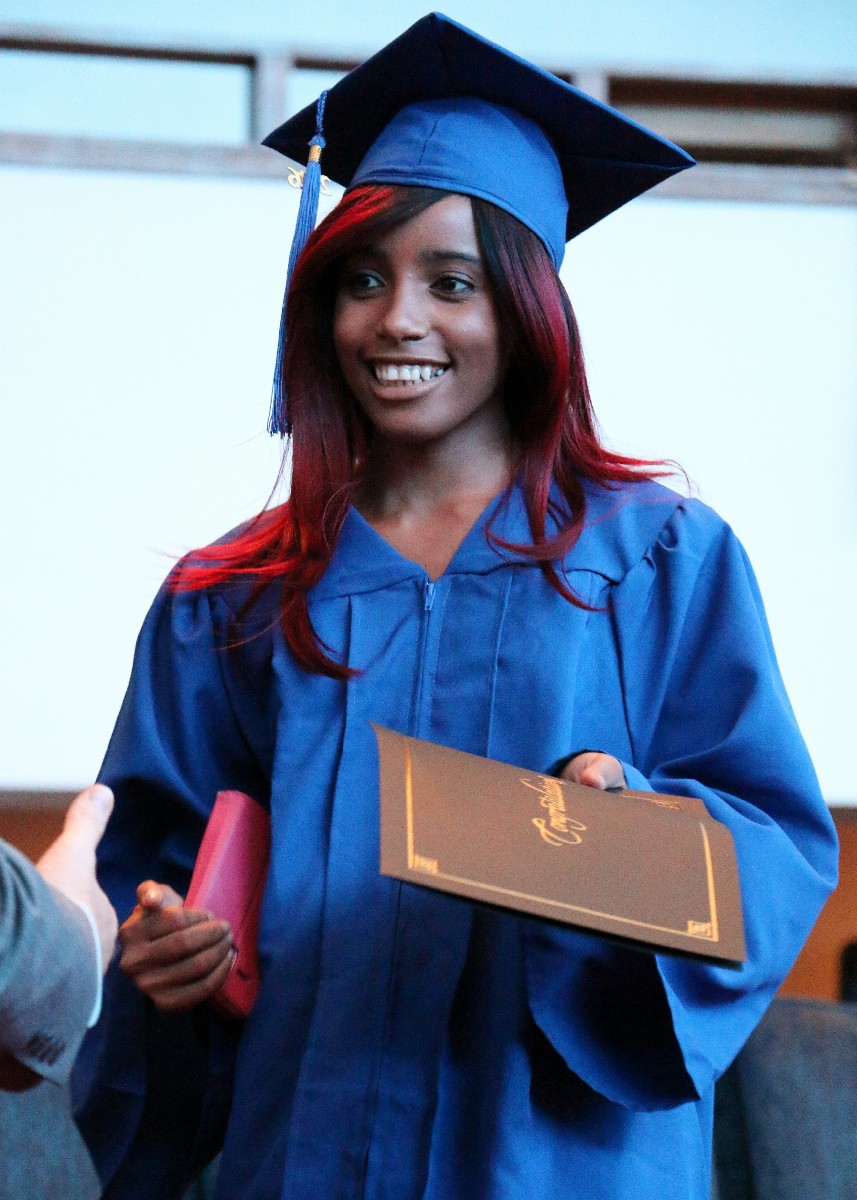 The Class of 2016 will now embark on their "Year 2" journey of employment and/or further education, with continued support from YouthBuild staff.  All 110 graduates have specific plans laid out for their career and education goals, which were announced as they received their diplomas from YouthBuild board member Khalilah Lawson. In September they will have their first monthly "action planning" session with YouthBuild staff to follow up on those postsecondary plans.  We're proud of everything our graduates accomplished in the last 12 months, and can't wait to see what the next year brings!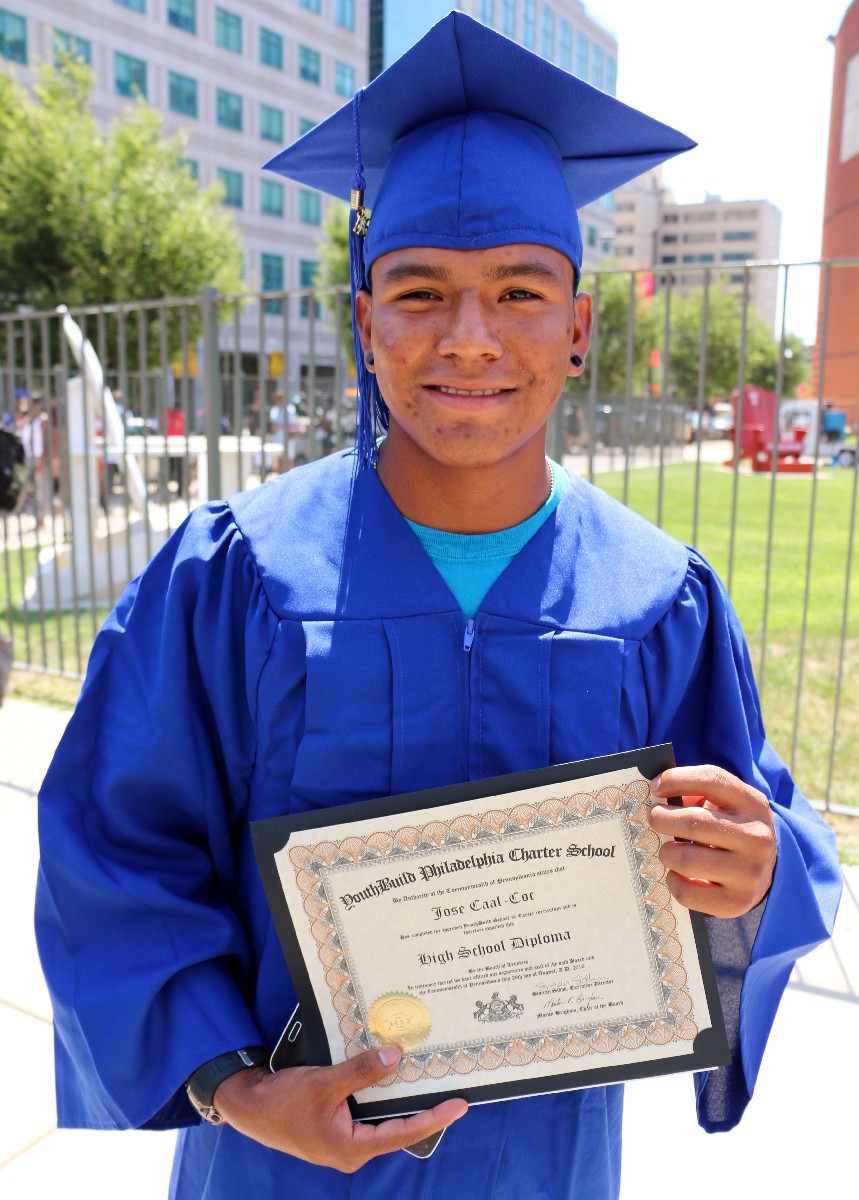 With immense joy and pride, we congratulate our graduates – and the friends and family members that supported them along the way. We also thank the partners who came to Zion Baptist Church last week to celebrate with us!