Preparations for our annual Dr. Martin Luther King Day of Service are in full swing!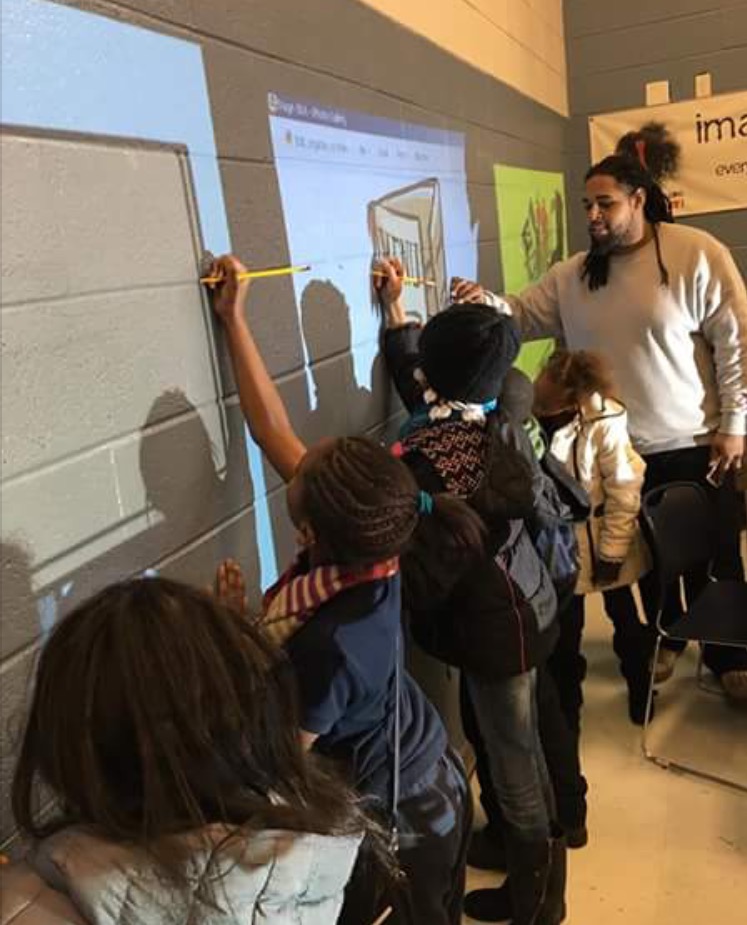 Last week, YouthBuild Philly's Community Project Coordinators traveled to Ziegler Elementary in Northeast Philadelphia to begin stenciling the murals that our students and volunteers will paint next Monday. We're excited to report that Ziegler students are already looking forward to the new murals, and even helped with some of the stenciling!
Our project at Ziegler marks the 5th year that YouthBuild Philly students have spent their MLK Day repainting a Philadelphia public school. Our past projects have taken us to Longstreth Elementary, Morton Elementary, McMichael Elementary, and Dr. Ethel D. Allen Promise Academy.
Education will be the focus of many MLK Day projects taking place throughout the region, as reported in The Philadelphia Tribune.  We are proud to join others in investing time and resources in local schools!
In addition to painting murals in the school hallways, our project volunteers will be creating care packages and blankets for shelter residents, and installing Solar Gard products in the school's auditorium.
Volunteer slots for our project are full; however, anyone interested in volunteering on MLK Day can go to the Greater Philadelphia MLK Day of Service website to find other opportunities.