Earth Day is celebrated nationally to honor the achievements of the environmental movement and raises awareness of the need to protect Earth's natural resources for future generations.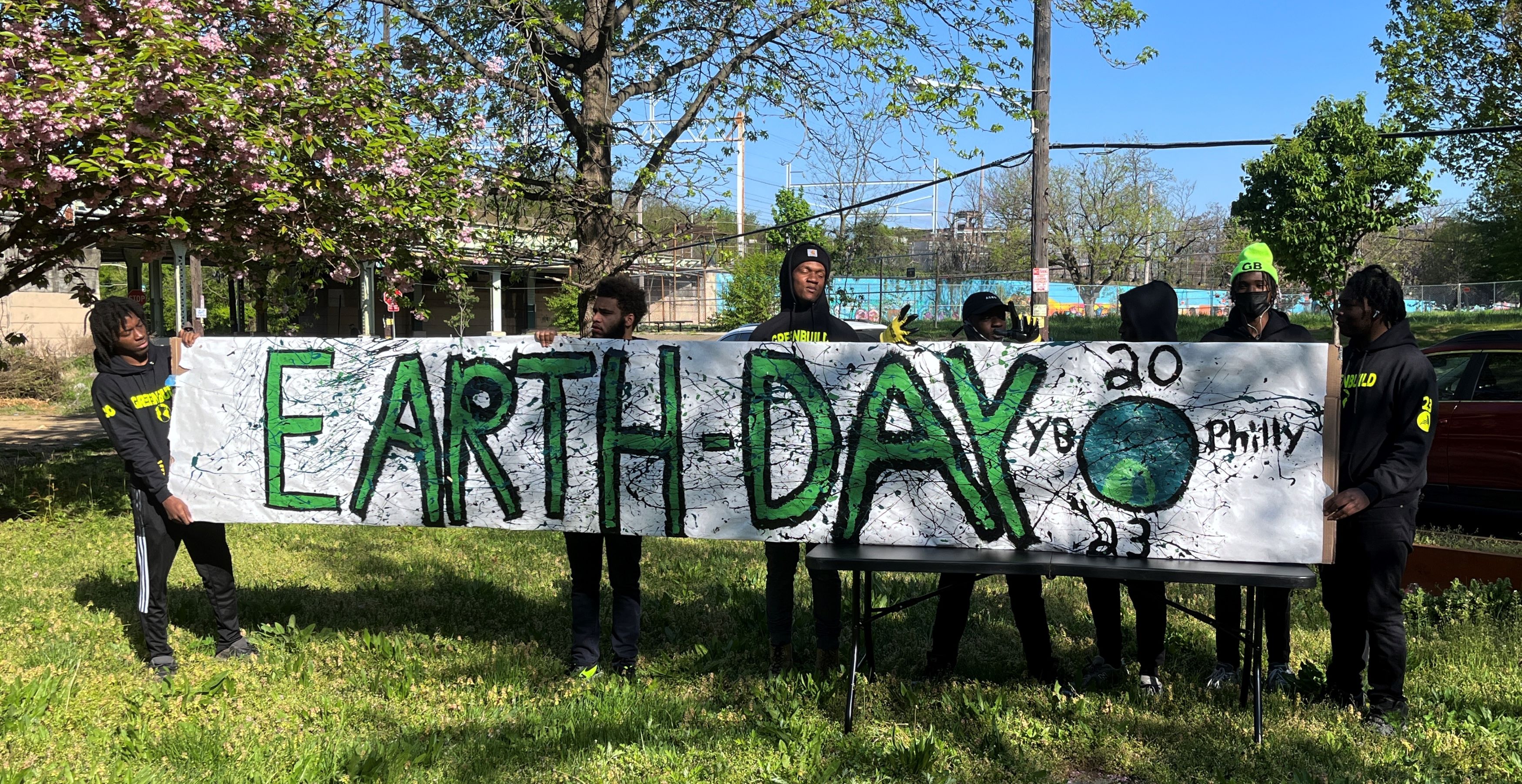 YouthBuild Philly was proud to commemorate this year's Earth Day in partnership with Urban Creators and the Life Do Grow Farm. This year's event was led by Mr. George, YouthBuild Philly GreenBuild instructor, in collaboration with our students, staff and the farm to complete various volunteer service projects with a focus on preserving and beautifying the farm and getting it prepared for the upcoming harvest.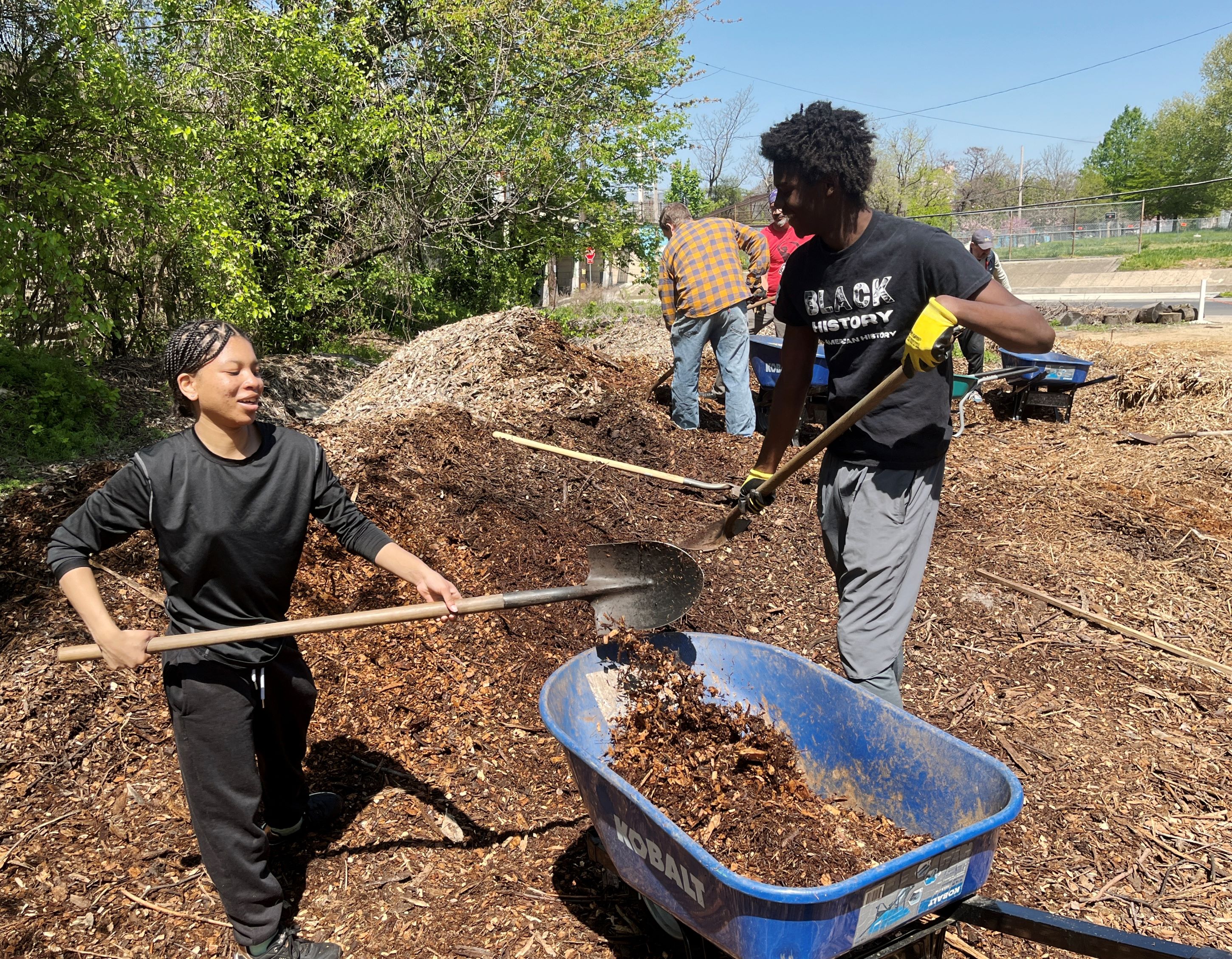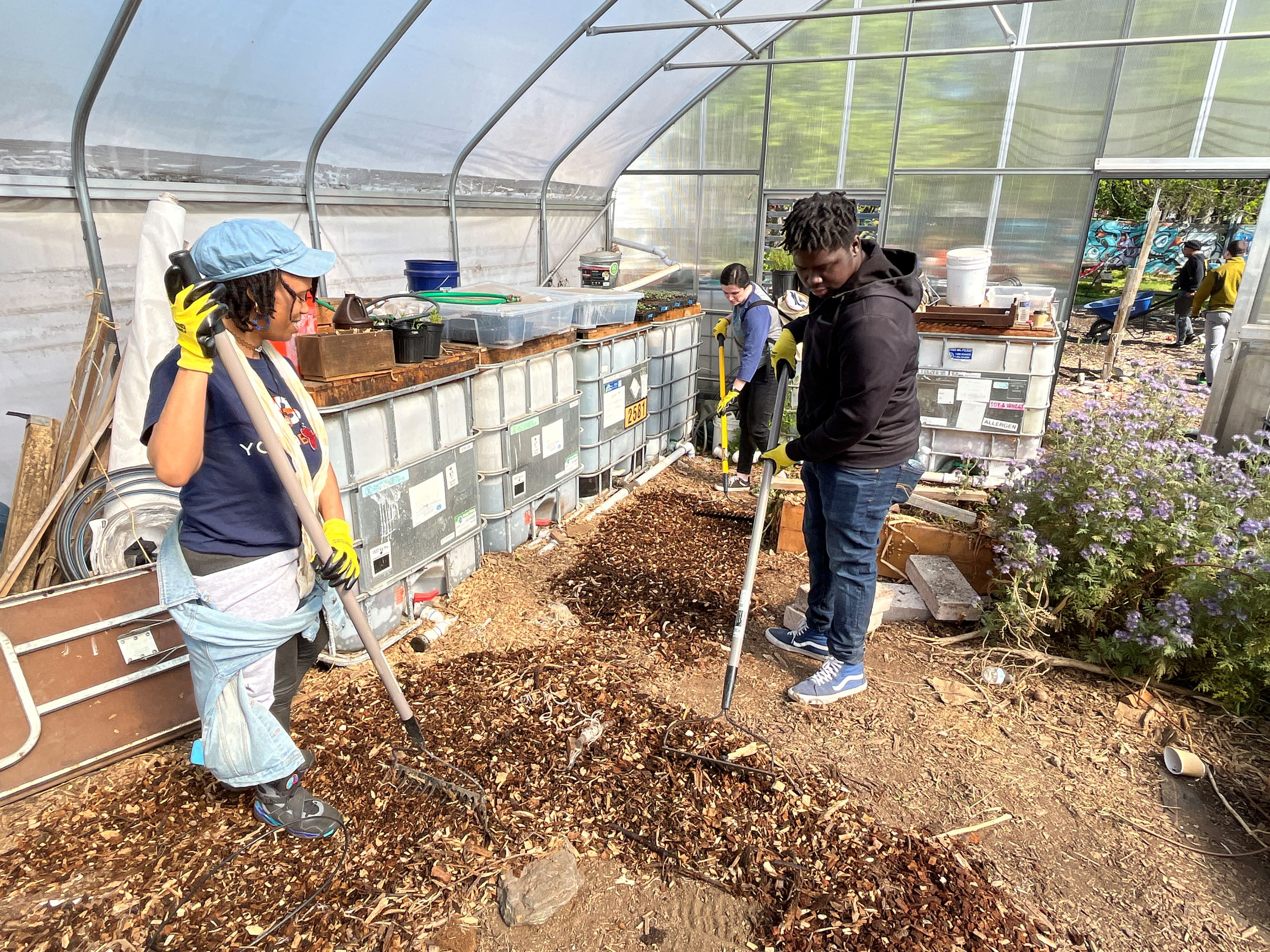 The Life Do Grow (LDG) is an Urban Farm and Neighborhood Creative Commons, located in the heart of North Philadelphia, that serves as a venue for artistic and cultural expression, co-working/co-creation space for local businesses, artists, organizers, growers, and creators.
In cool 64-degree weather with a steady stream of sunshine, students came geared up and ready to complete projects that would add to the green space and organic life of the farm and North Philadelphia.
Volunteers from YB Philly and Life Do Grown Farm split into groups to divide and conquer the service projects. Teams were tasked with shoveling mulch into wheelbarrows to be spread around the farm with rakes. This method reduces soil water losses, suppresses weeds, and protects against temperature extremes, especially in places where it snows.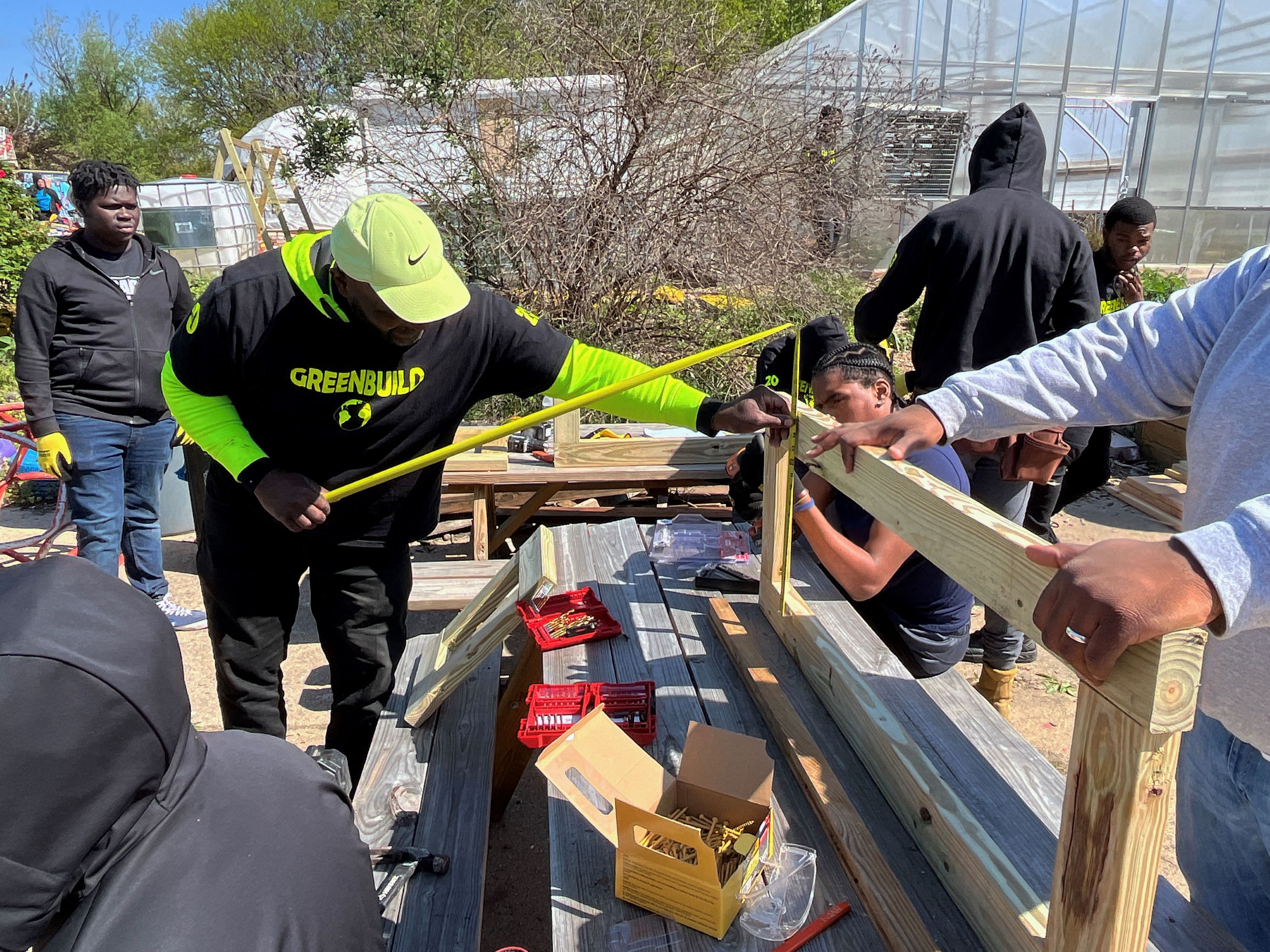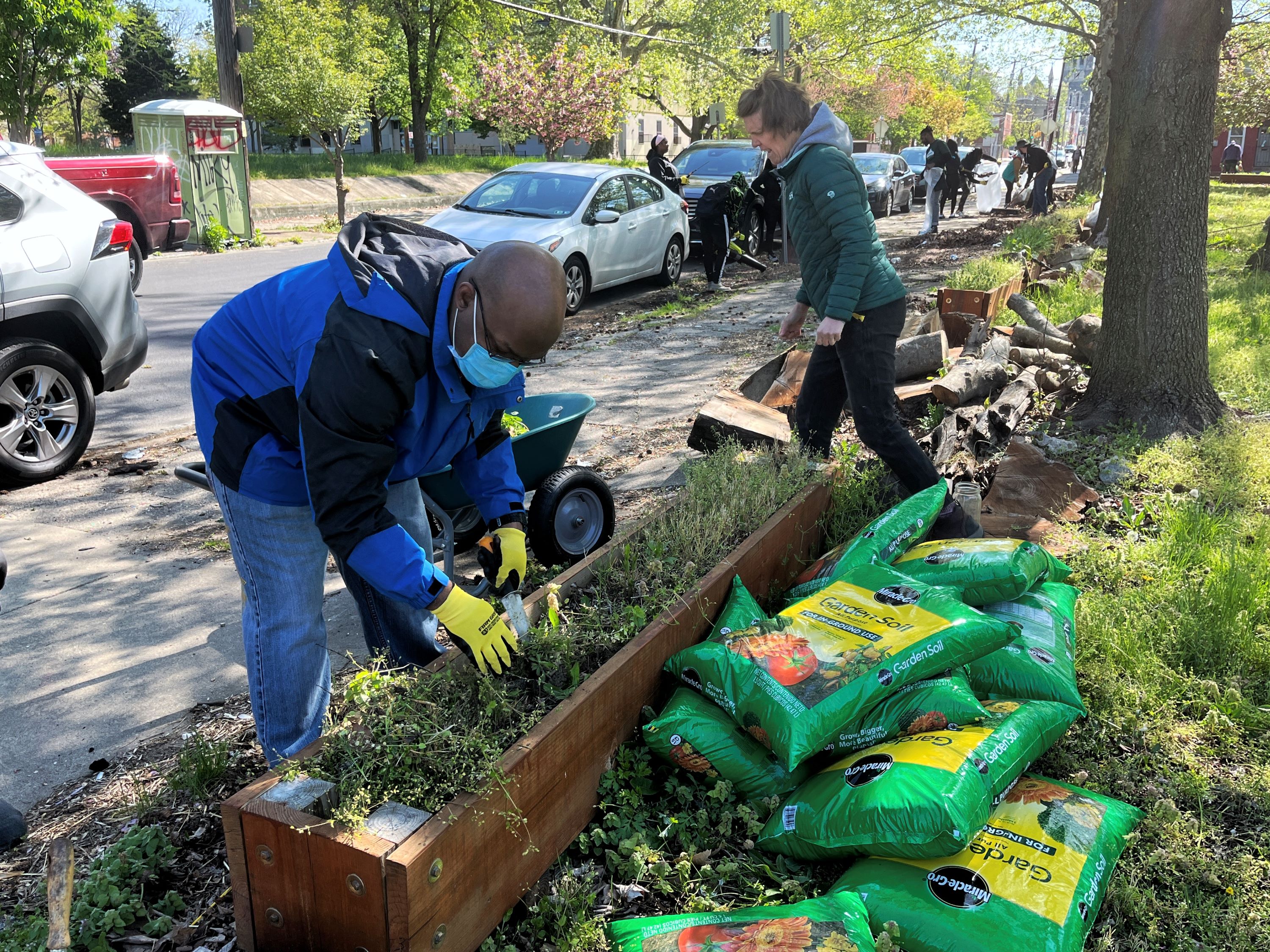 Other teams worked alongside our GreenBuild students to construct flower beds and boxes to be donated to the farm. We had another team pull weeds and plant new seeds in the farms existing flower boxes. Gardens are important to the planet because, despite being human-made, they represent a natural environment. For this reason, it is super important to ensure your garden stays happy and healthy, which also extends the life of your crops.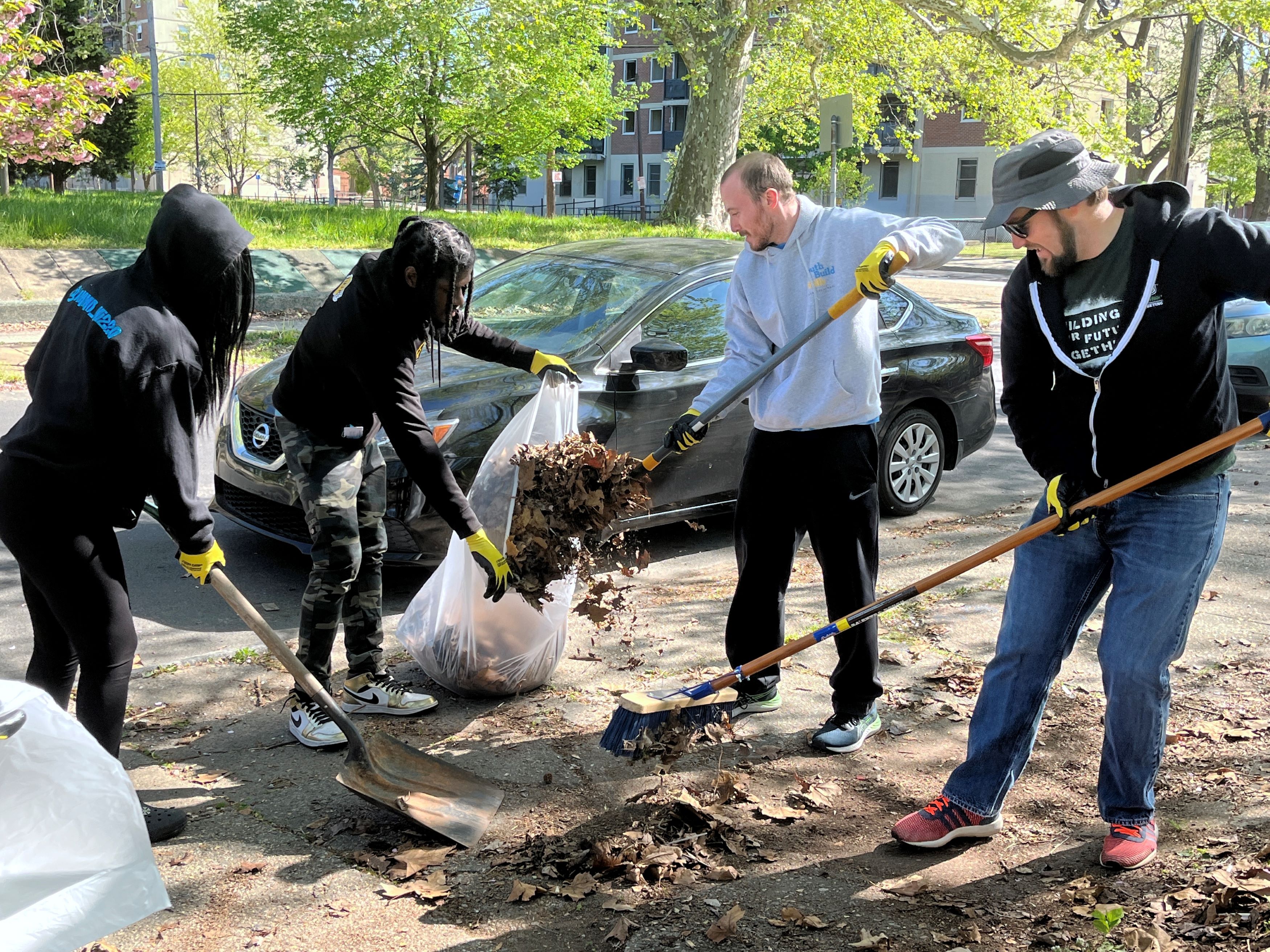 Finally, we assigned a group to clean trash and debris from the sidewalk on the farm, so they could be painted green and blue – colors that represent the Earth's forests and oceans.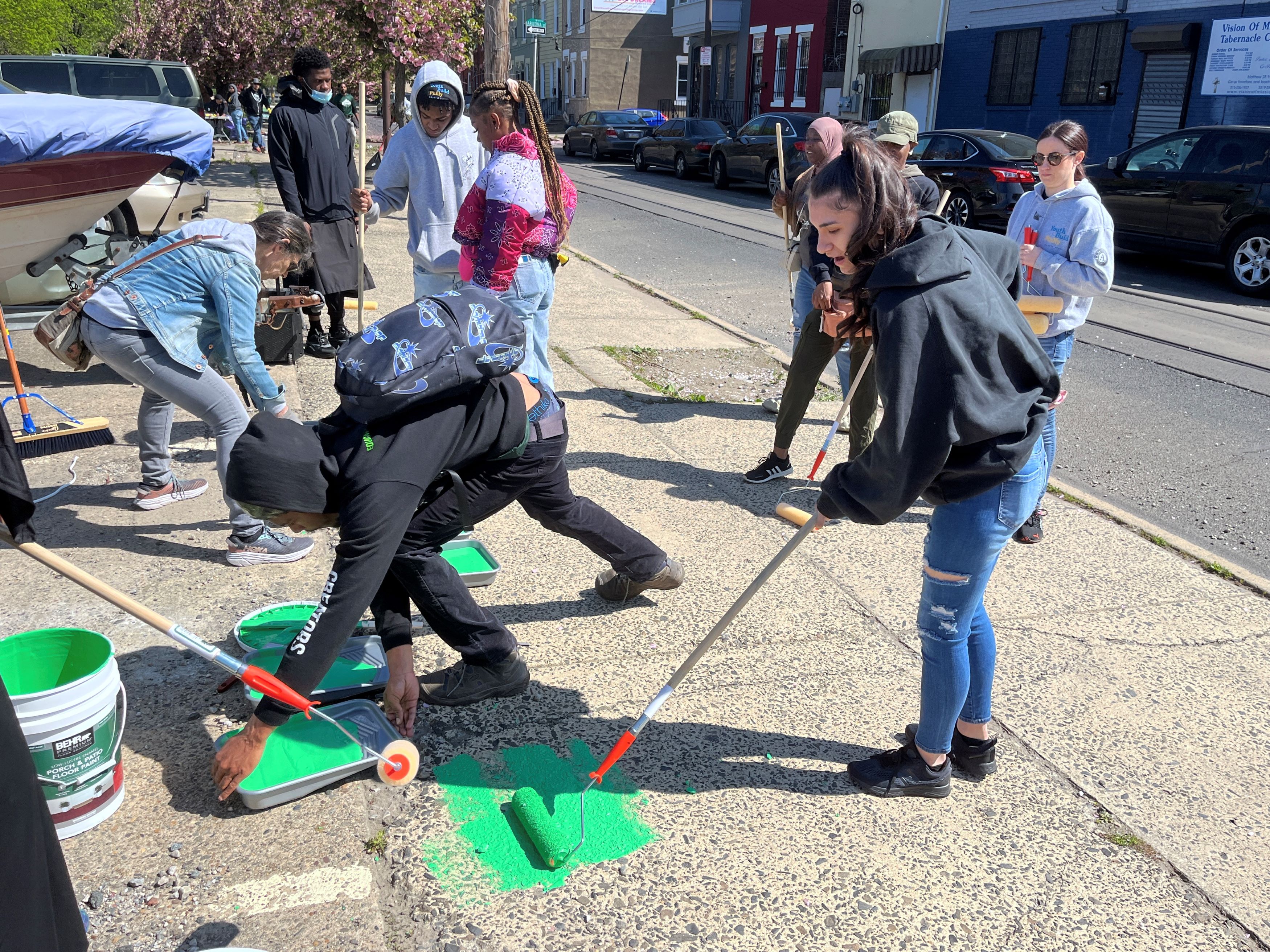 Our emerging leaders are young people that enjoy actively volunteering to add value to the community and find their place in Philadelphia. It is amazing to see the impact nurturing the environment can have on a community and even help make it a safer place to live. Getting back to in-person events this past year has been refreshing for our team, and we sense the feeling is shared by our students, supporters and partners. Thanks to the Life Do Grow Farm and the students and staff of YouthBuild Philly for making this a great Earth Day of service!