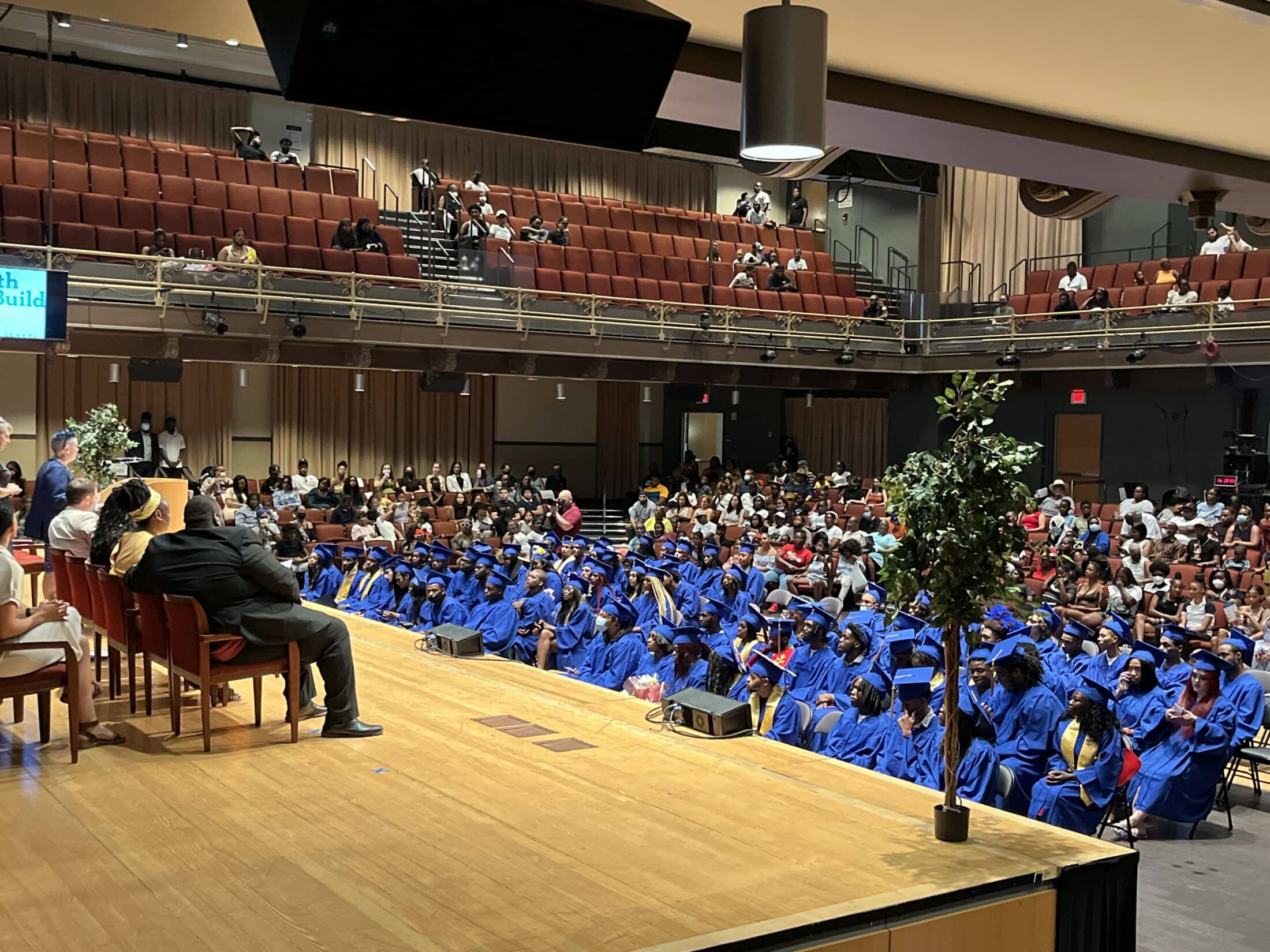 On Thursday, August 25, YouthBuild Philly celebrated the accomplishments of the Class of 2022 at its annual commencement ceremony. It was an exciting time with family, friends and invited guests as we honored 96 young adults and awarded them with a well-deserved high school diploma. The celebration took place at the Temple University Performing Arts Center, a brand new venue for YouthBuild Philly graduations, which were previously held at the Zion Baptist Church of Philadelphia in recent years.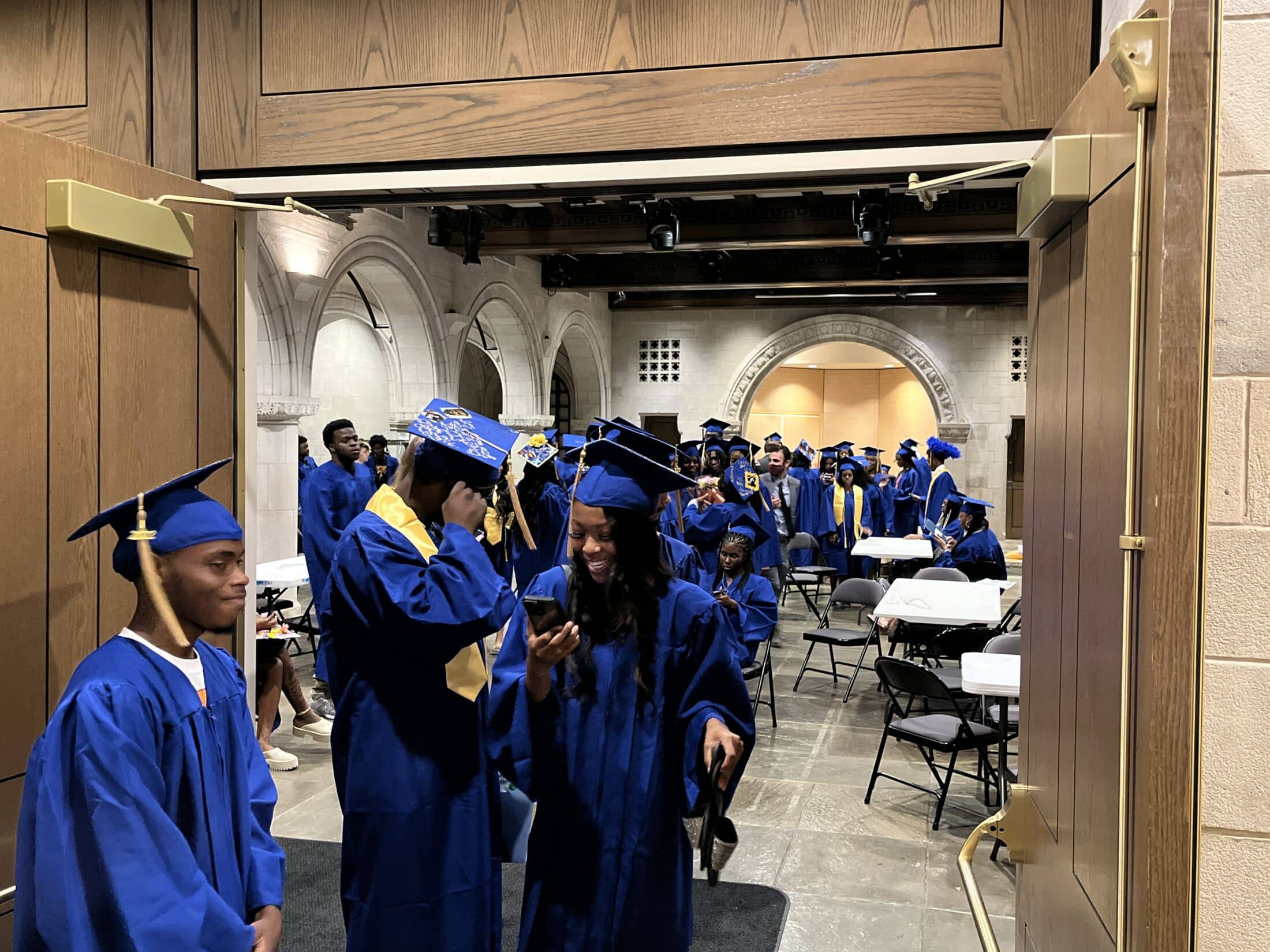 This year's ceremony was special, as it was our first-time hosting our graduation indoors since 2019! Due to COVID, we found alternative options for the Class of 2020 and 2021, to ensure our students, staff and guests remained safe and healthy. However, as the world returns to a sense of normalcy, it was nice to celebrate the Class of 2022 in true YouthBuild Philly fashion.
The ceremony was led by Mr. Khalil Bullock, public relations and communications specialist for YouthBuild Philly. He did a phenomenal job welcoming our guests and graduates with great energy. He began the ceremony by thanking our guests for giving their time to celebrate such a resilient group of students. Each of these young adults demonstrated YouthBuild Philly's core values of Perseverance, Excellence, and Respect from the first day of Mental Toughness Training all the way through graduation. As students walked across the stage to receive their diplomas from Melanie McCottry, YouthBuild Philly Board of Trustees Chair, they were cheered on by an audience of more than 800 guests comprised of their families, friends, YouthBuild staff, and supporters.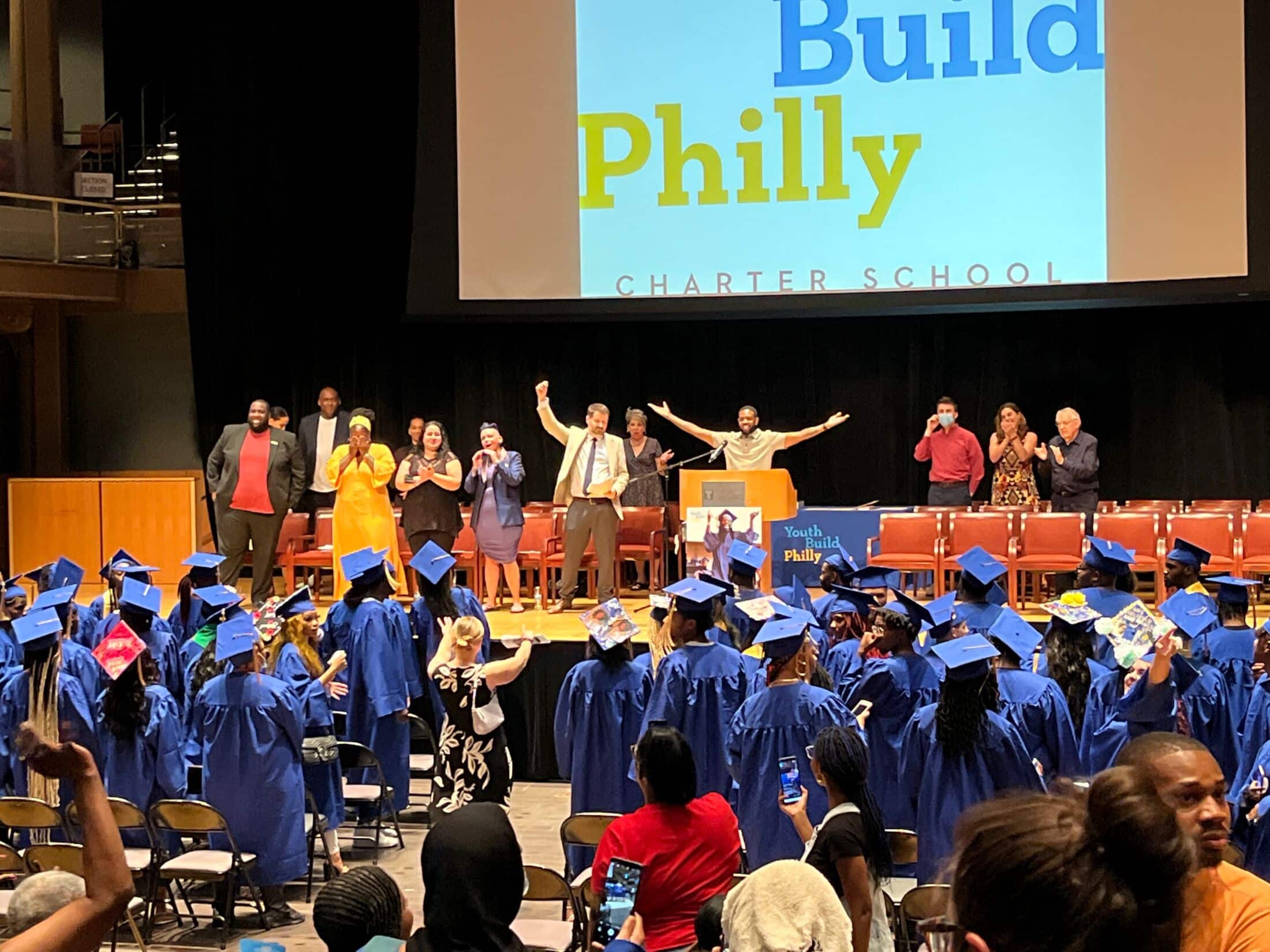 Highlights of this year's ceremony were student speakers, Class of 2022 Valedictorian Dashya Johnson, Alex Marrero, Niomi Certain and John Gallery Leadership Award winner Marena Young, who each provided their fellow graduates with well-earned words of affirmation, encouragement, and inspiration. This moment also served as an opportunity for us to recognize and celebrate our 2022 Staff Honorees for their dedication to education, our school, and passion for developing the next generation of leaders.
Honorees Include:
Rich Chalme, YouthBuild Philly Special Ed Teacher
Sam Cranford, YouthBuild Philly Success Coordinator
Erika Star-Celley, YouthBuild Philly Mathematics Teacher
Graduation is always a proud moment for the YouthBuild Philly community. It celebrates the accomplishments and perseverance of our students, and their commitment to reclaim their education. This year in particular has challenged our students and staff in many ways, but has also inspired them to adapt to change and think creatively. We are truly thankful to the Class of 2022 for their patience and diligence, despite the many obstacles they faced.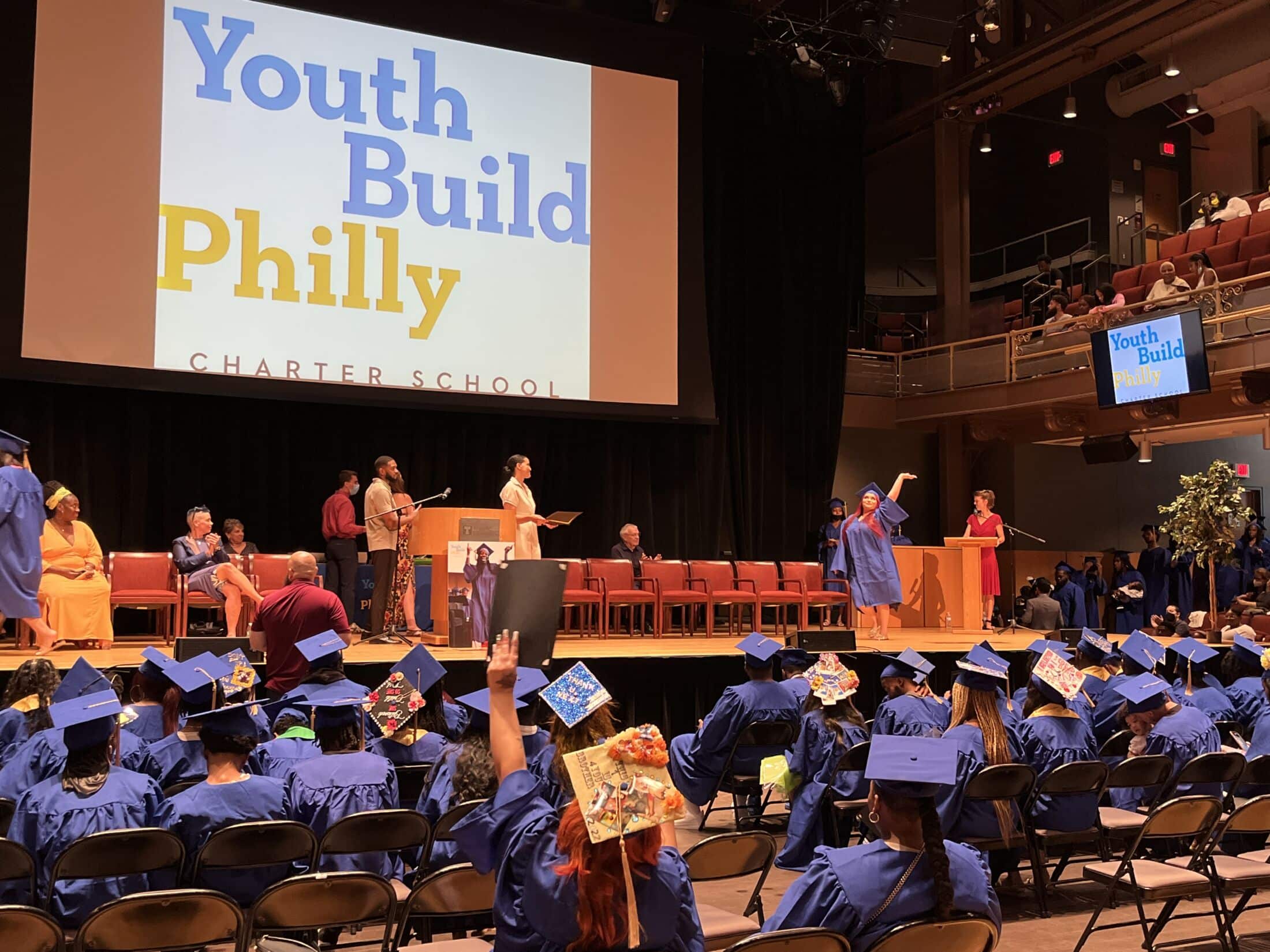 We are so proud! Congratulations to the Class of 2022, you are officially #YBMade!
Sincerely,
#YBPhilly