September 4, 2020– Every year YouthBuild Philly comes together to celebrate hundreds of graduates for their hard work and dedication. This year was no different, except due to the COVID-19 global pandemic, the celebration required a bit more distance than usual. In true YouthBuild fashion, staff, students, family and loved ones came together masked and ready to congratulate 144 graduates of the Class of 2020 on accomplishing this major milestone at a socially distanced outdoor ceremony at Bartram's Garden.
In a car parade procession, each graduate was greeted with a personalized introduction on a red carpet surrounded by staff cheering with decorated signs as they marched to the stage for their diploma.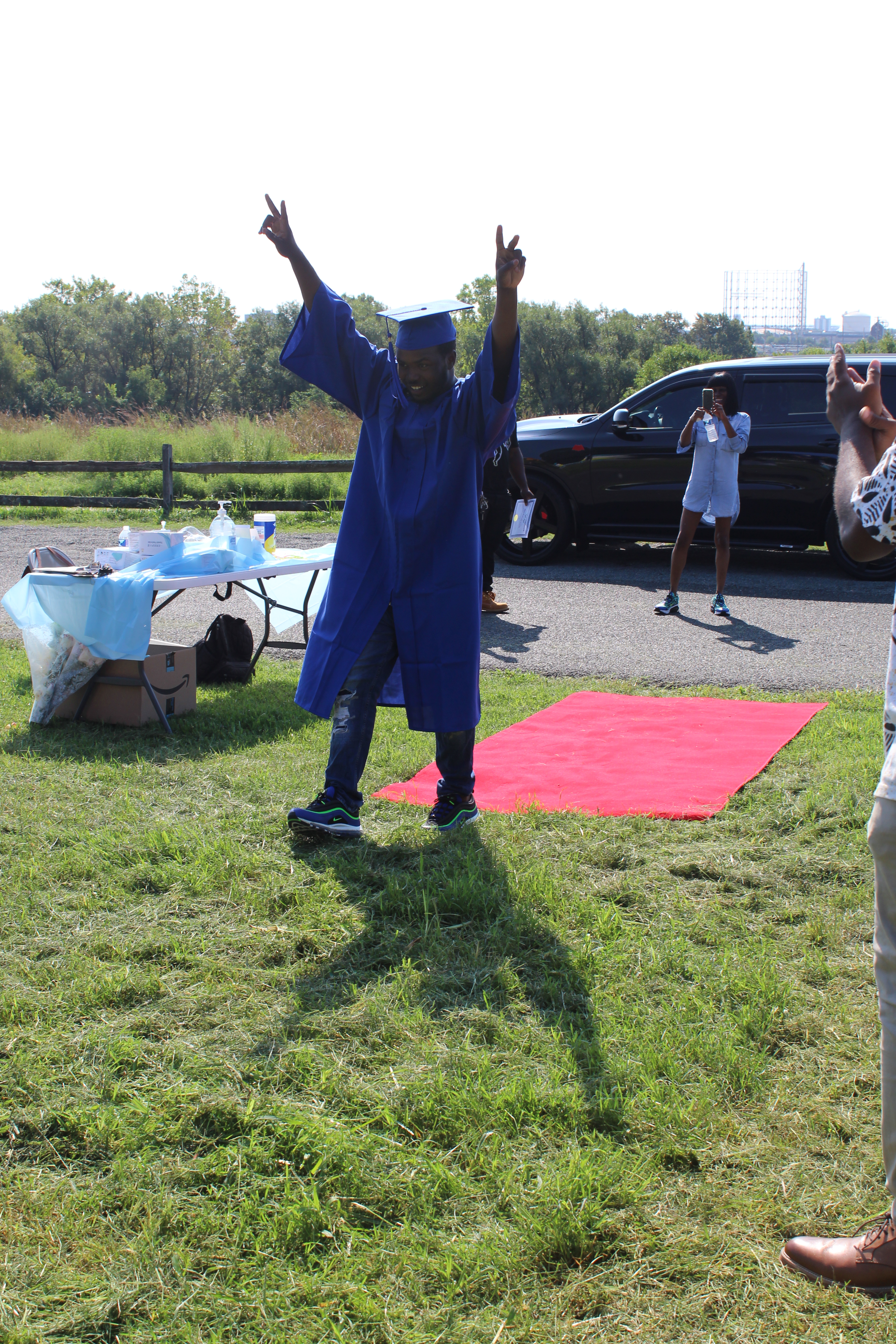 Graduates' families and loved ones applauded and cheered them on every step of the way.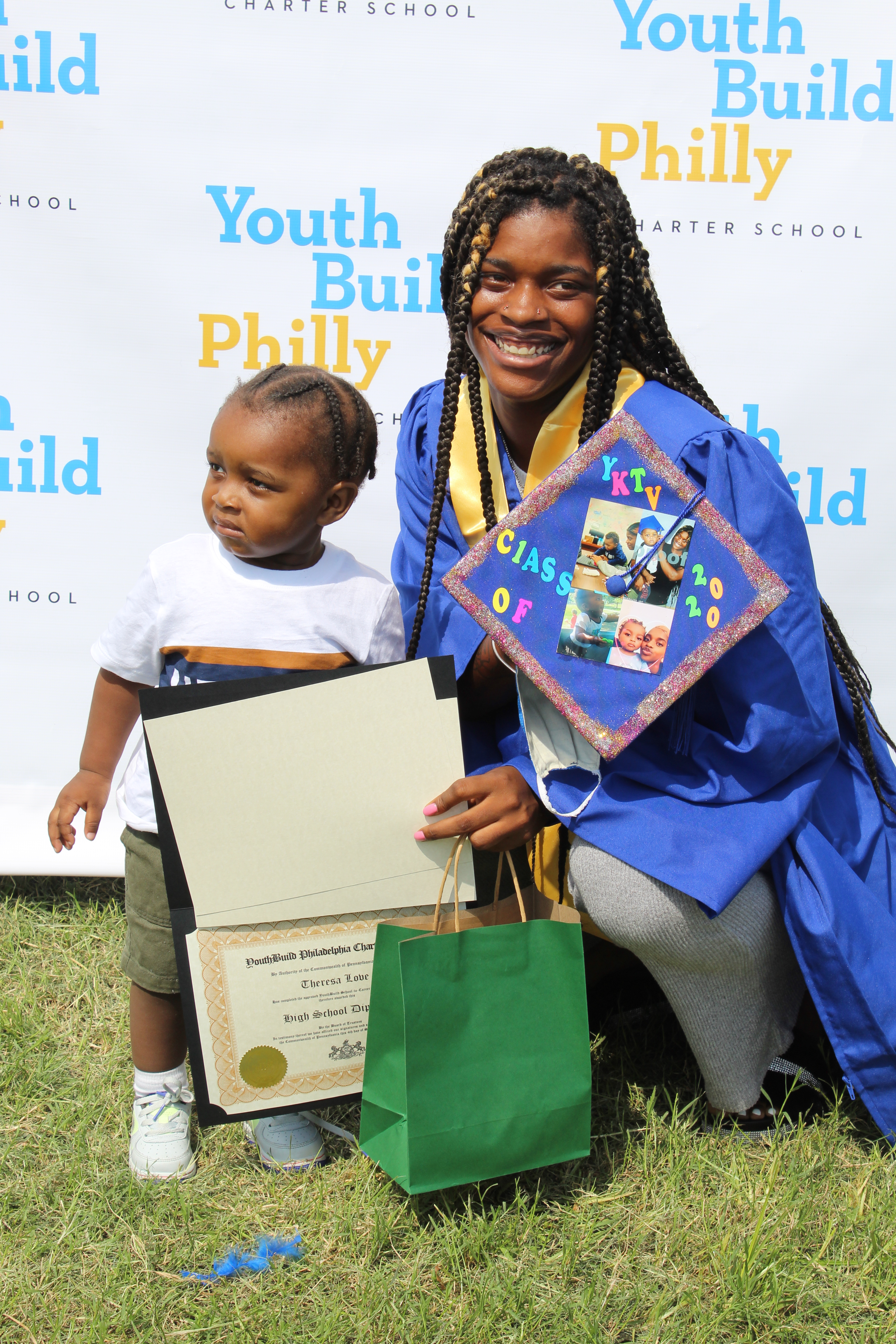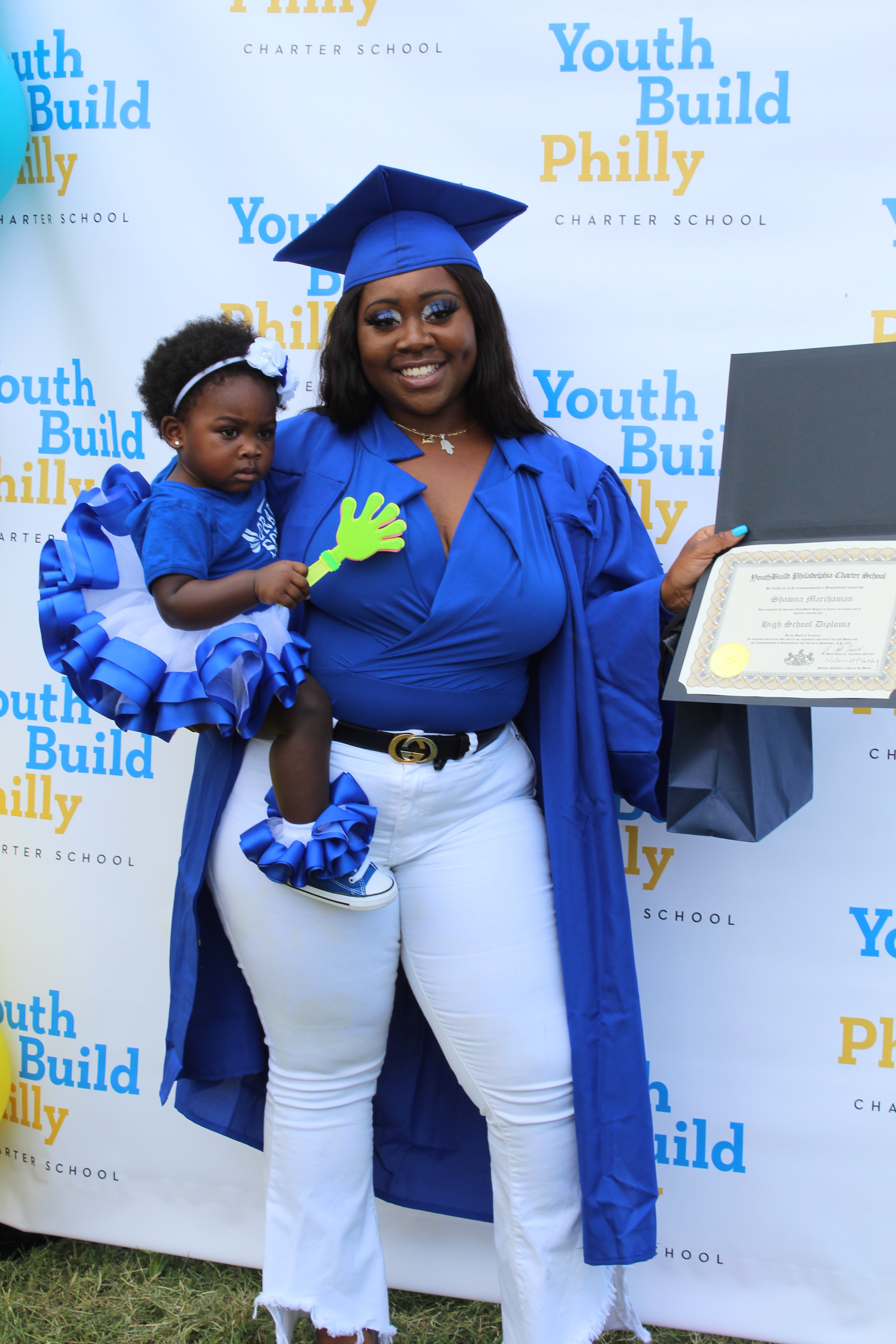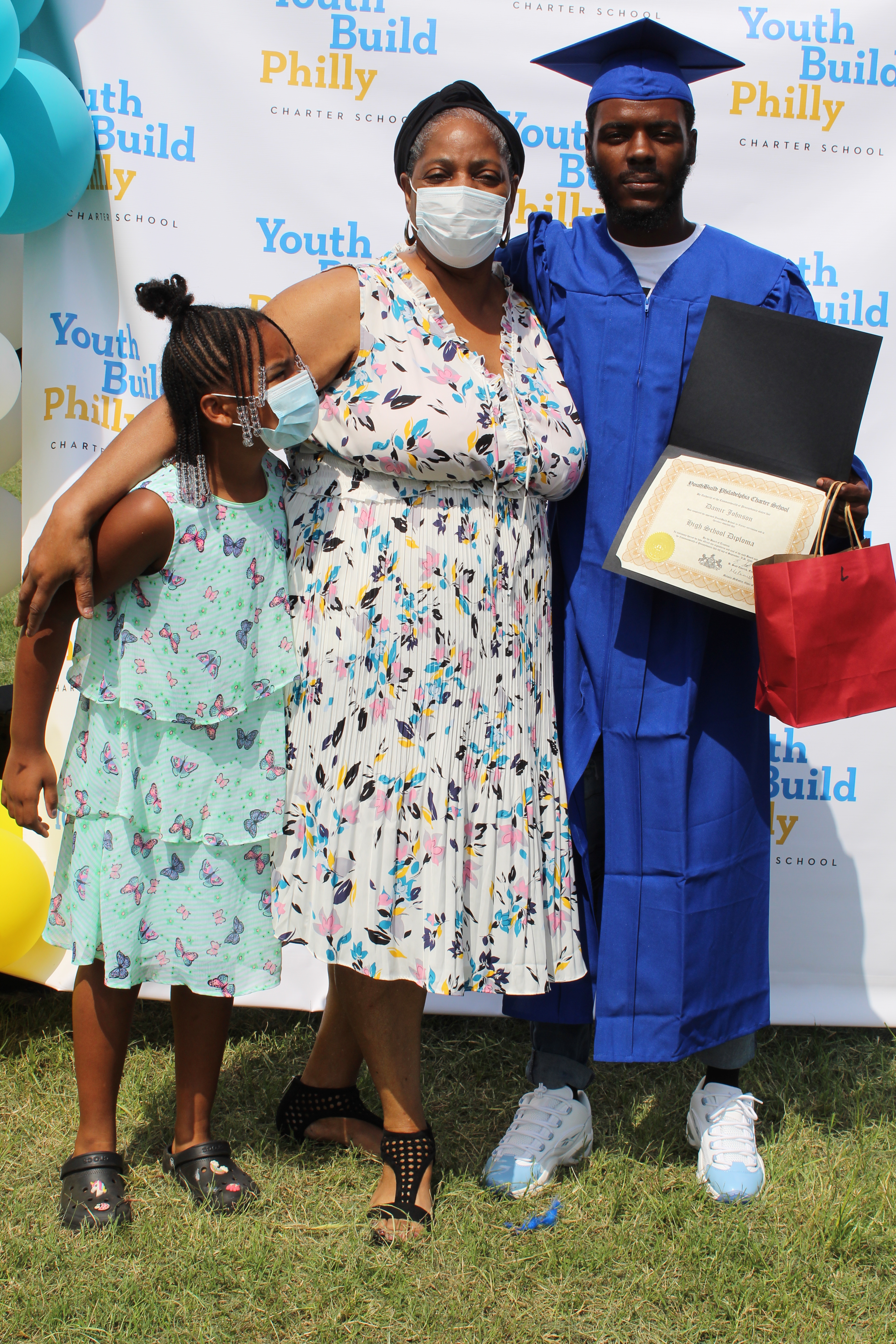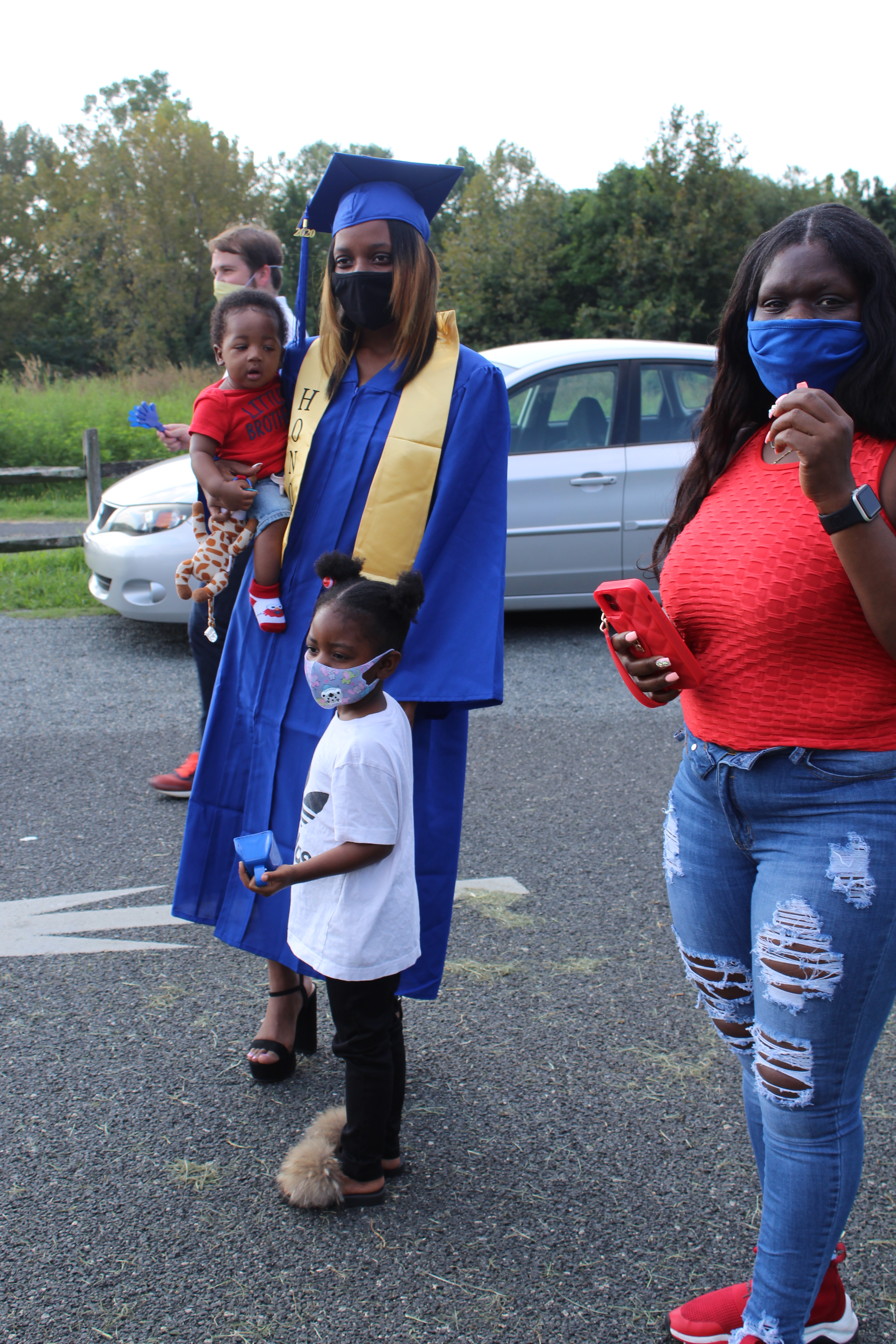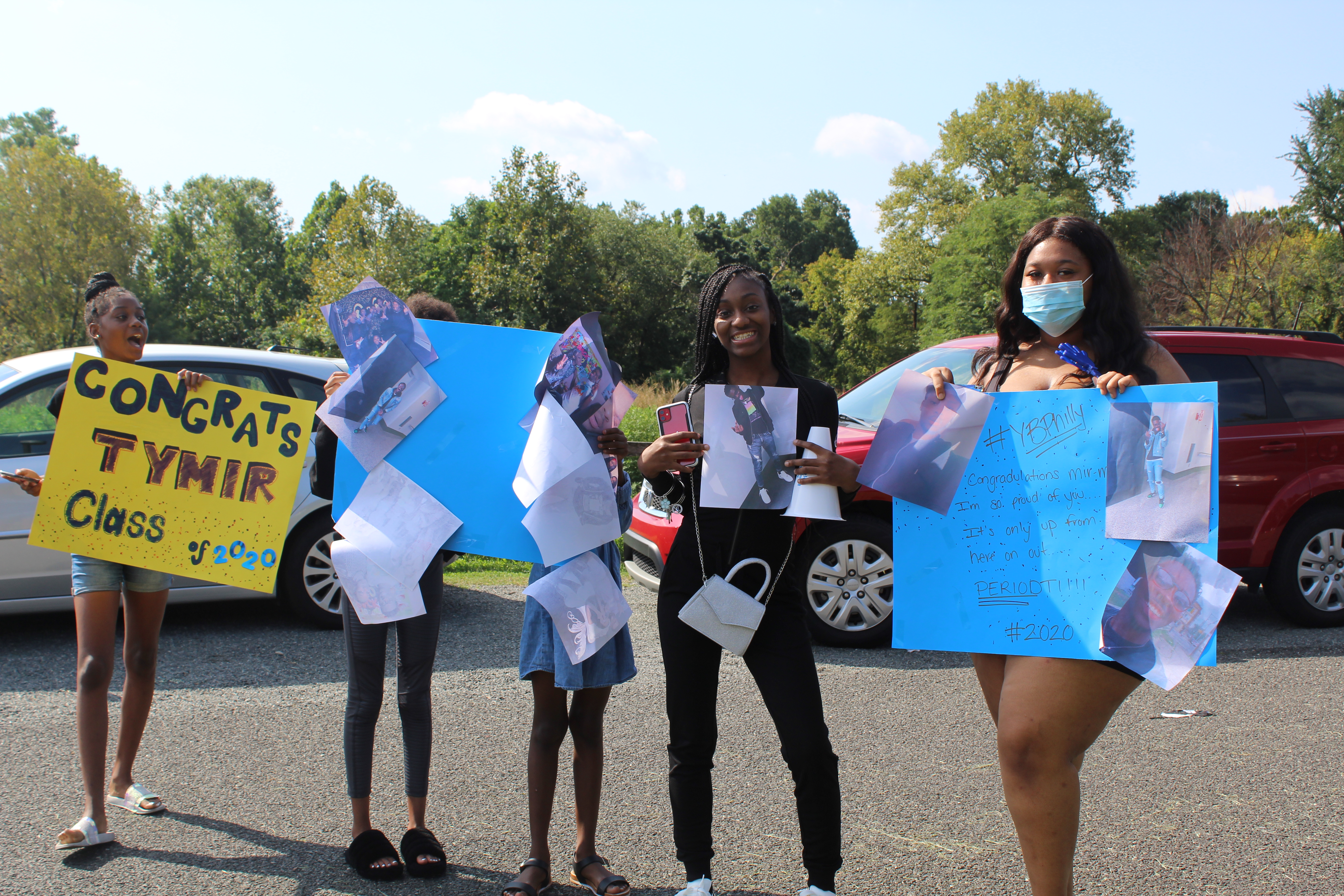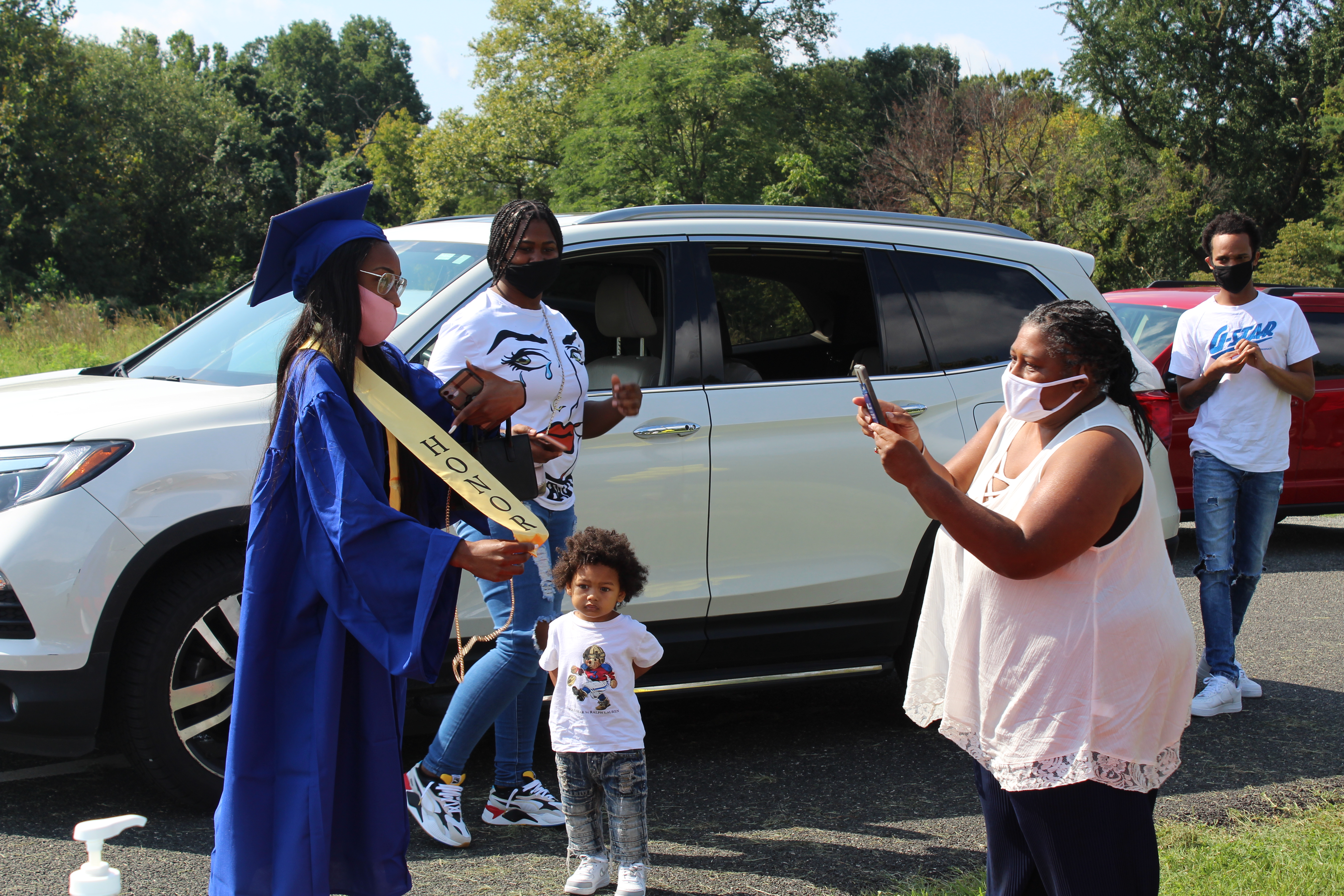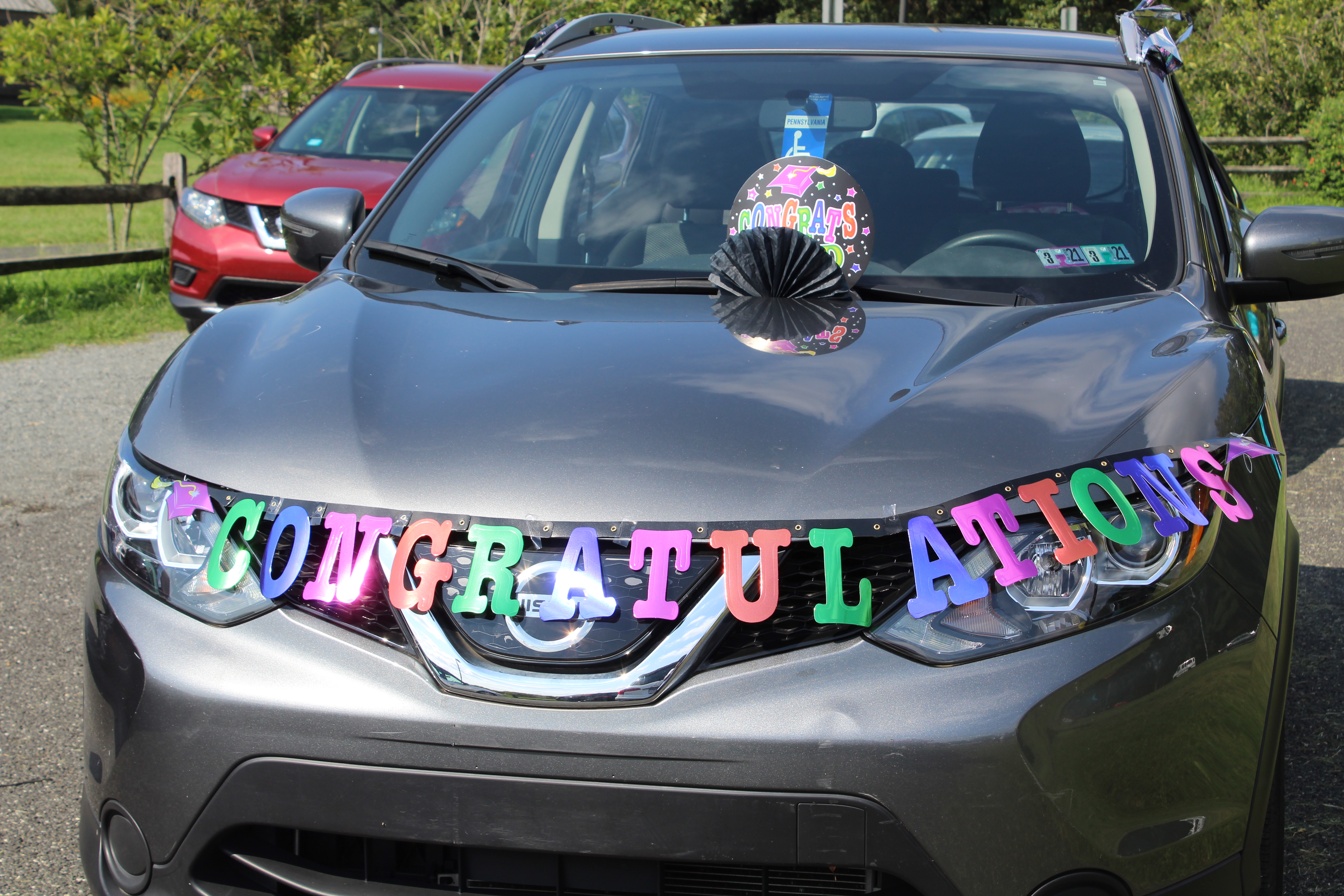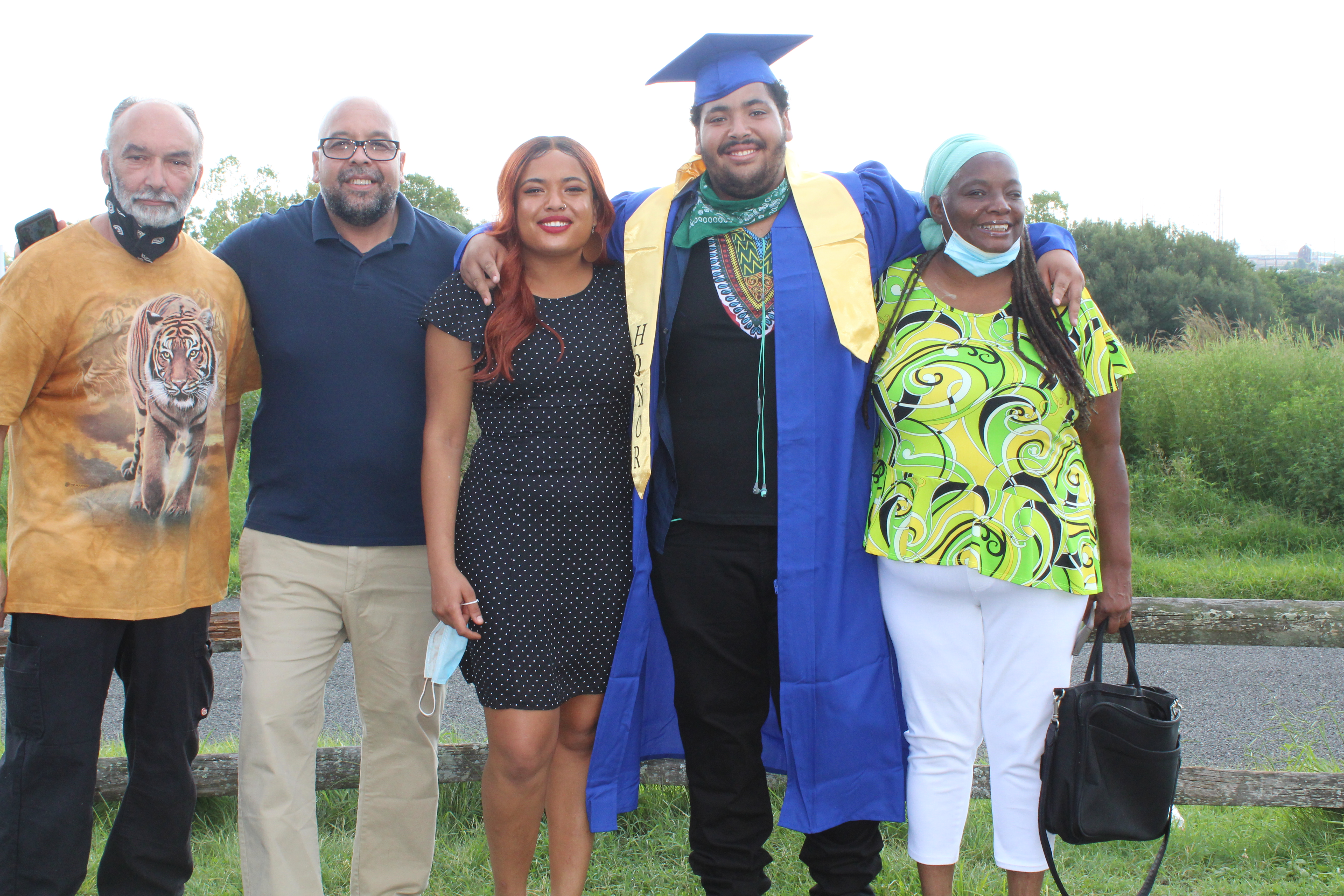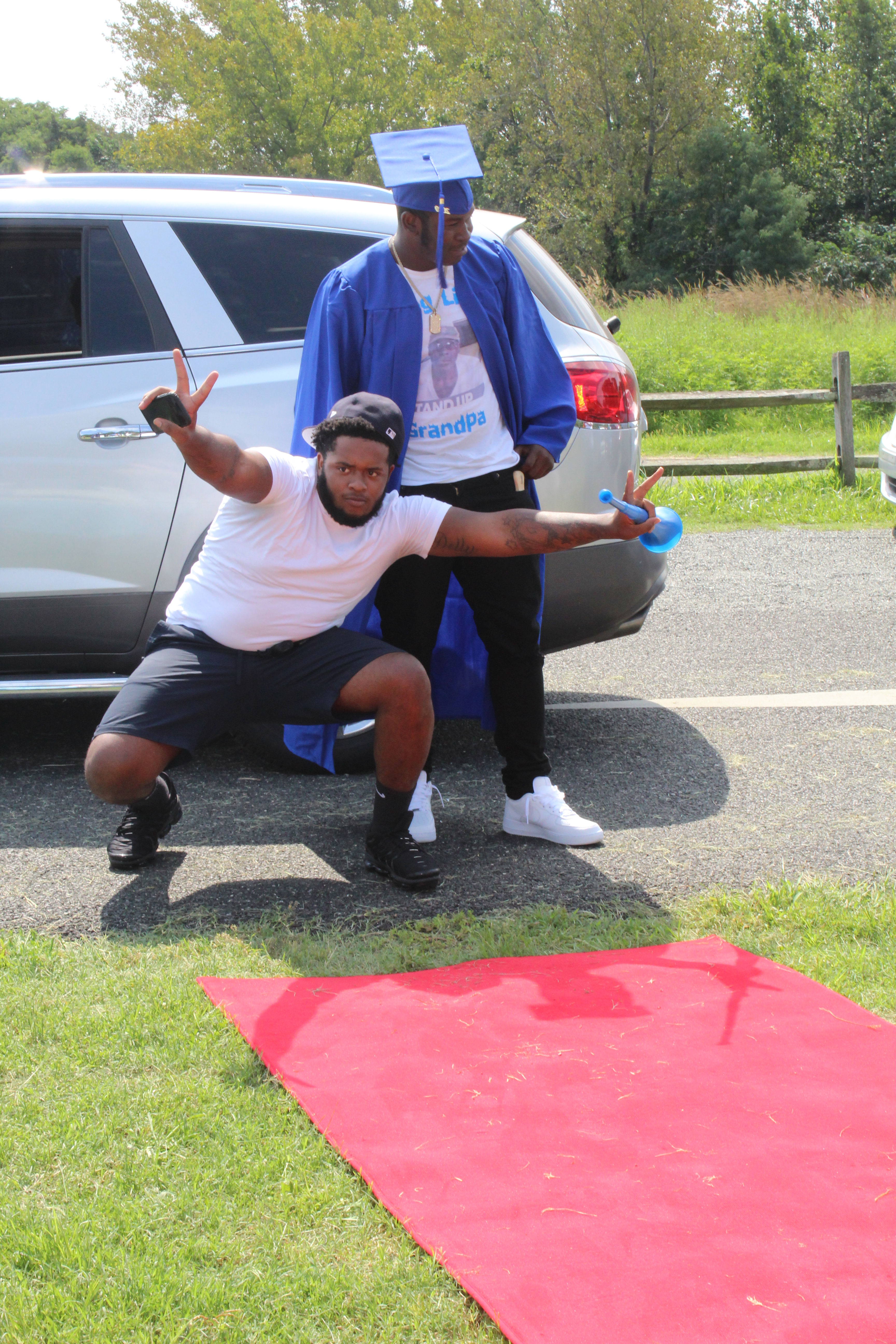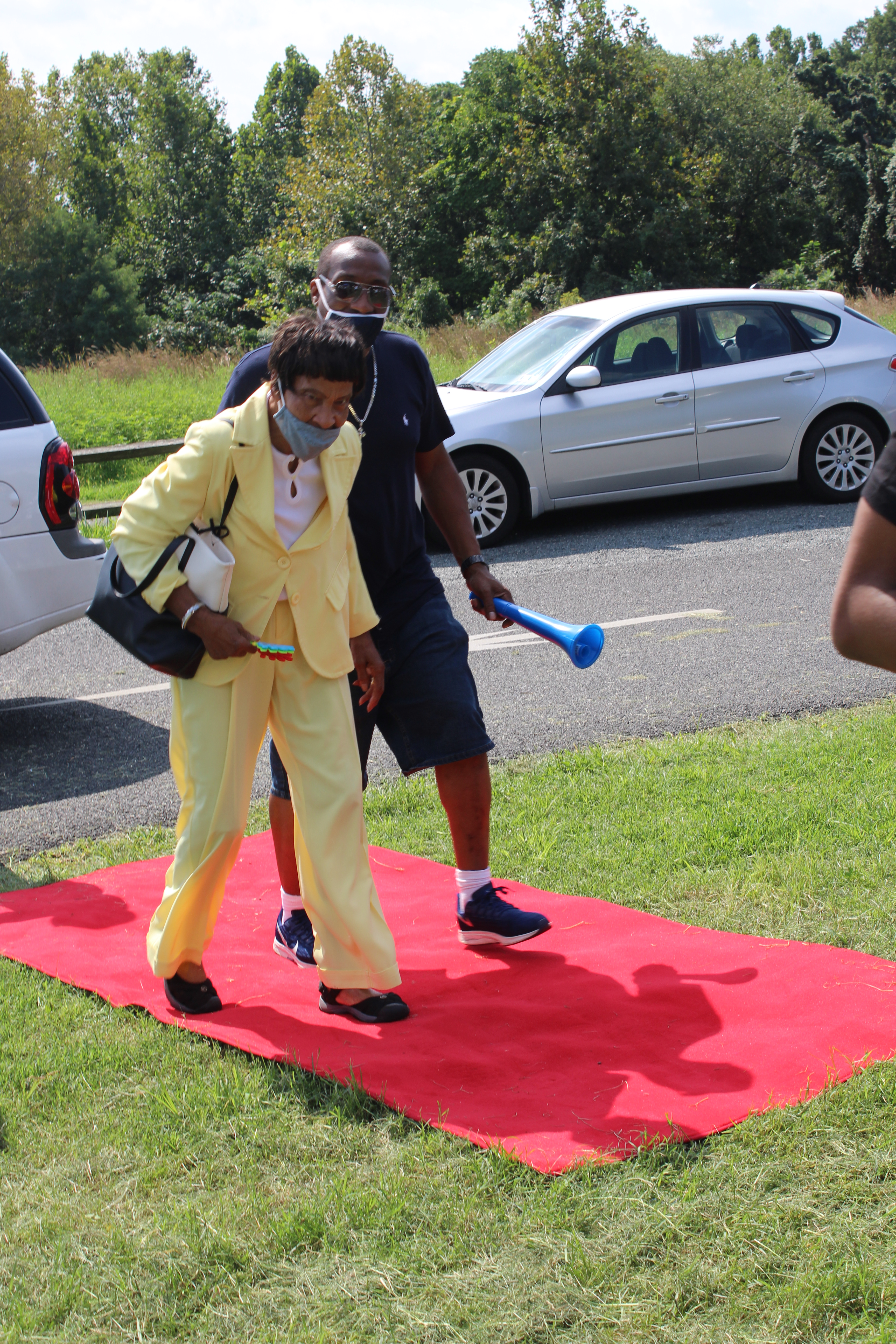 After receiving their diploma, graduates had a photo op to capture their special moment immediately after receiving their diploma.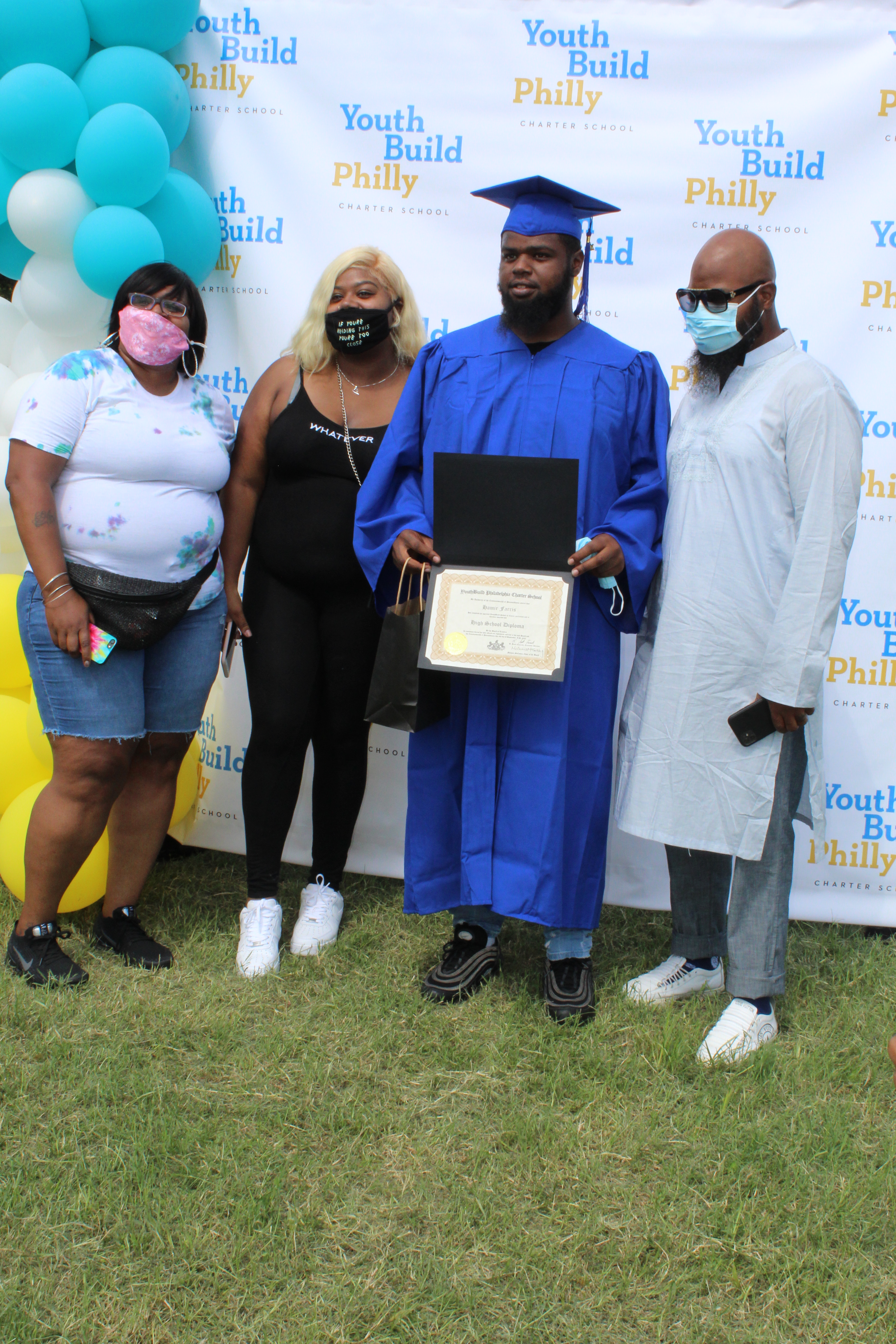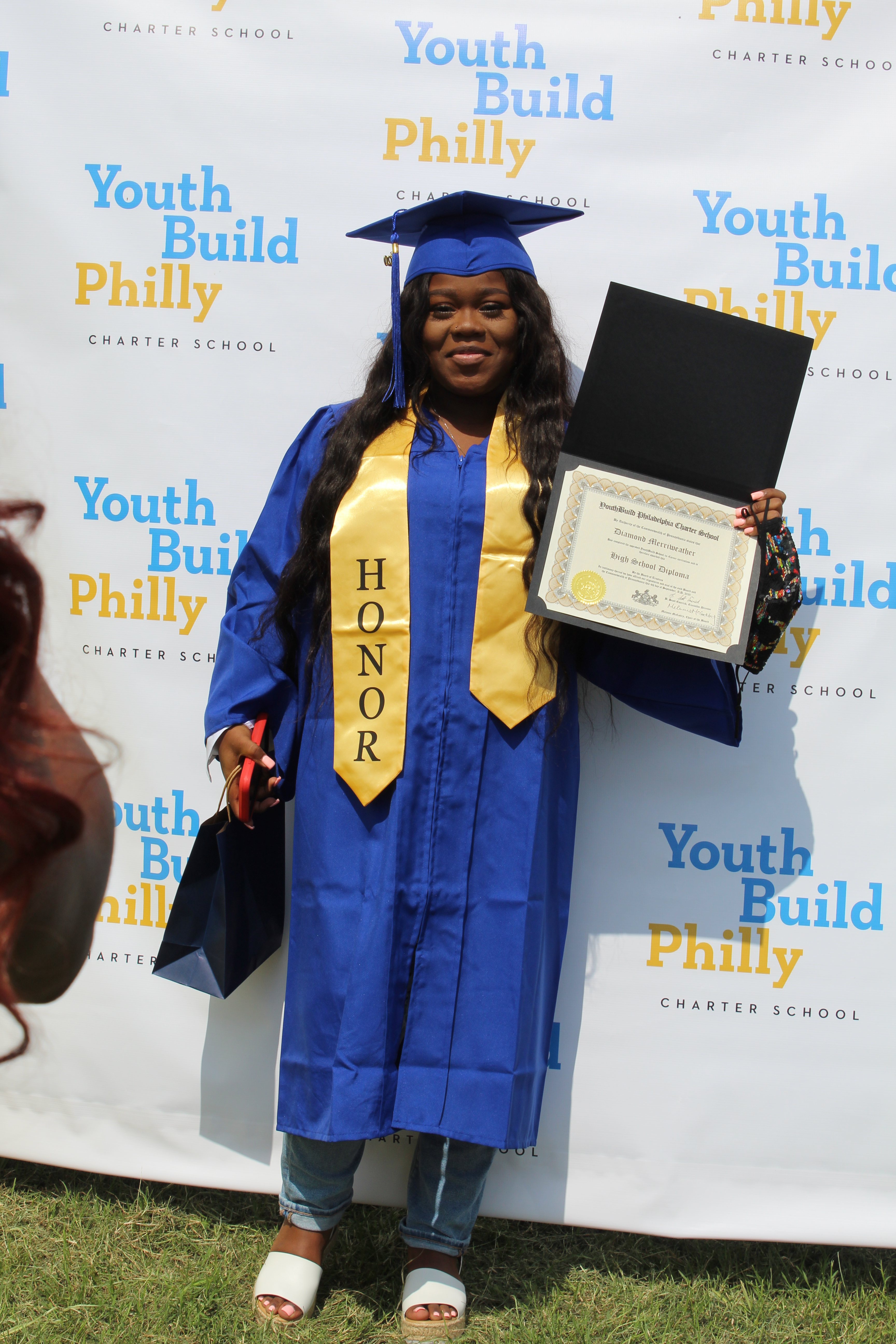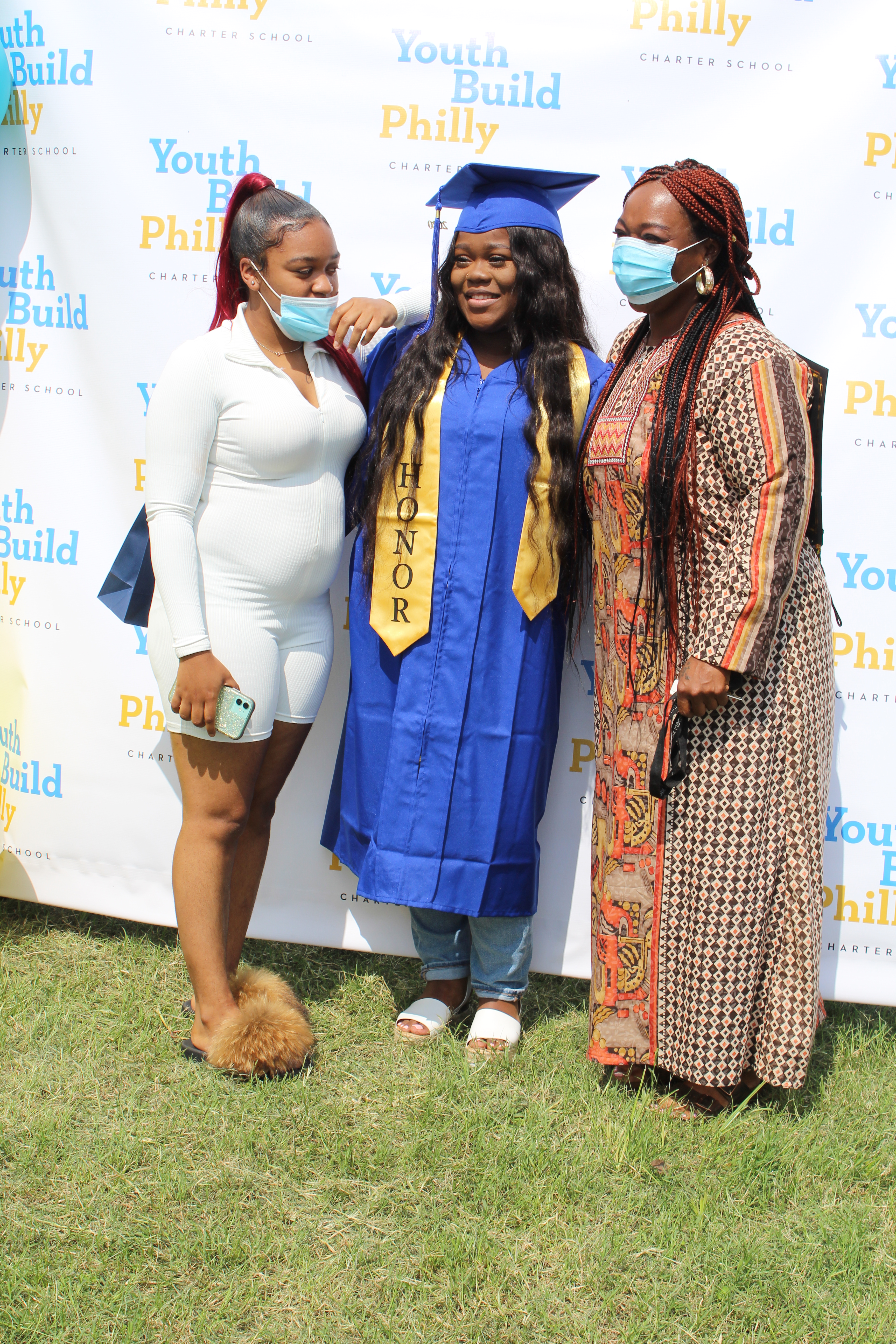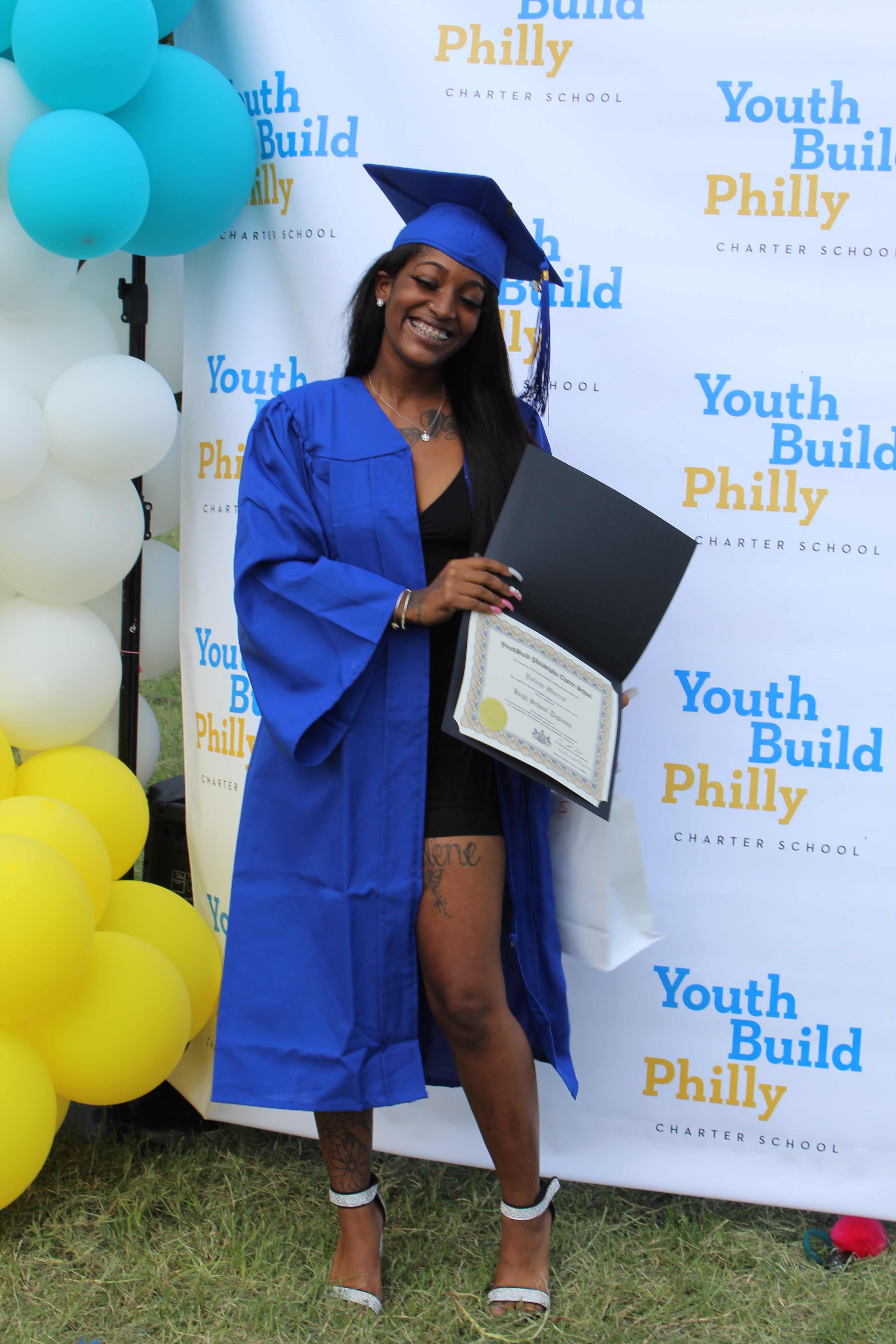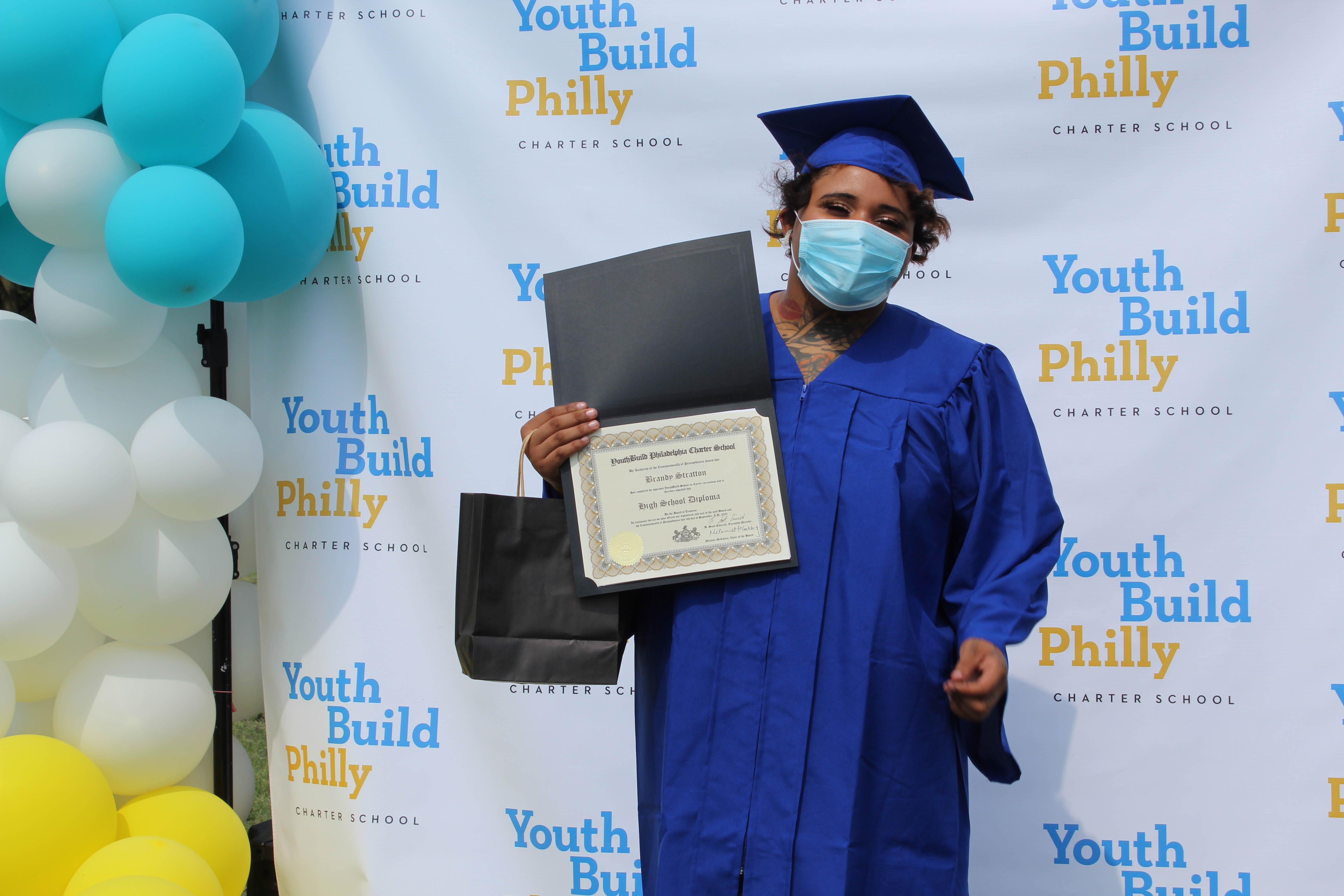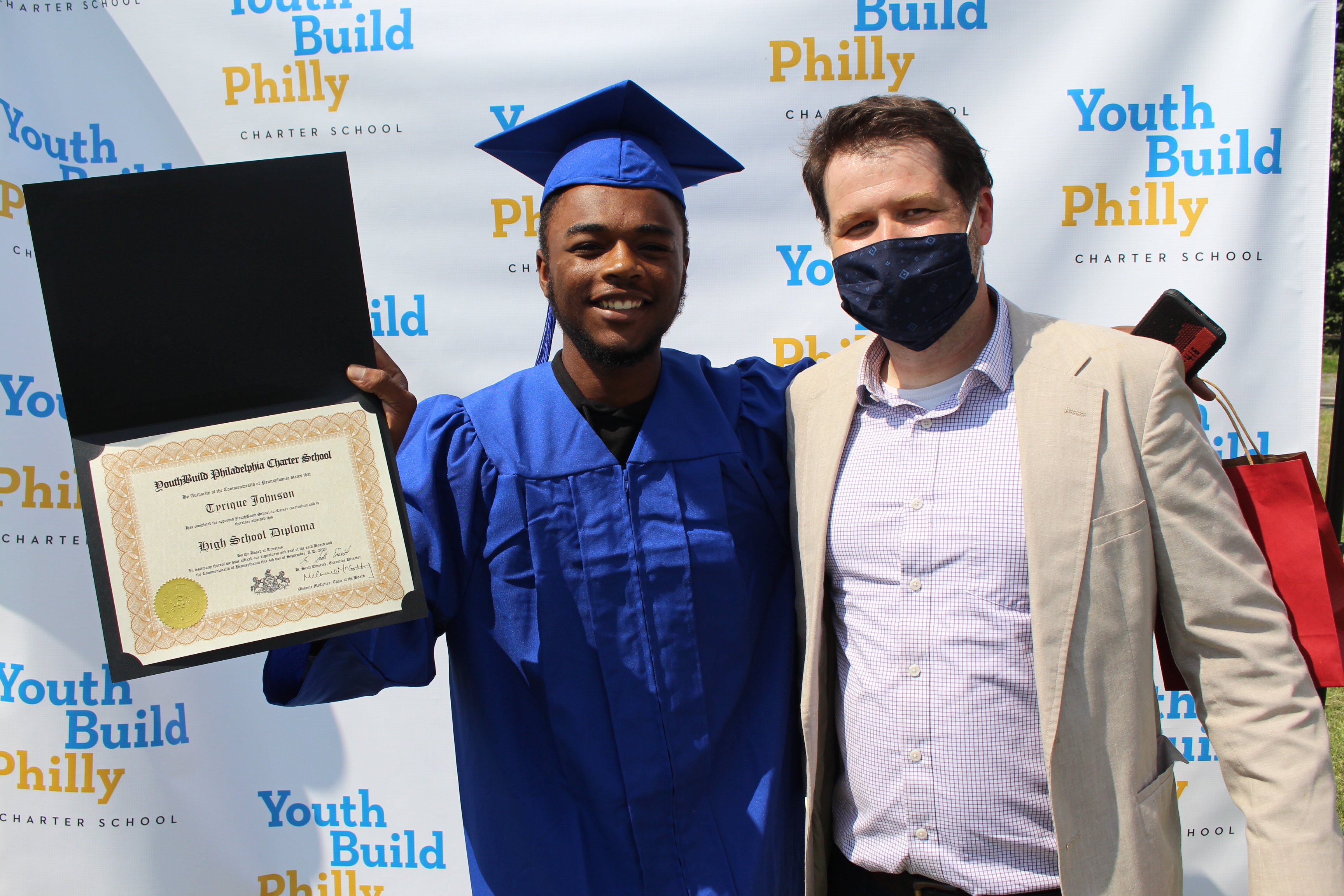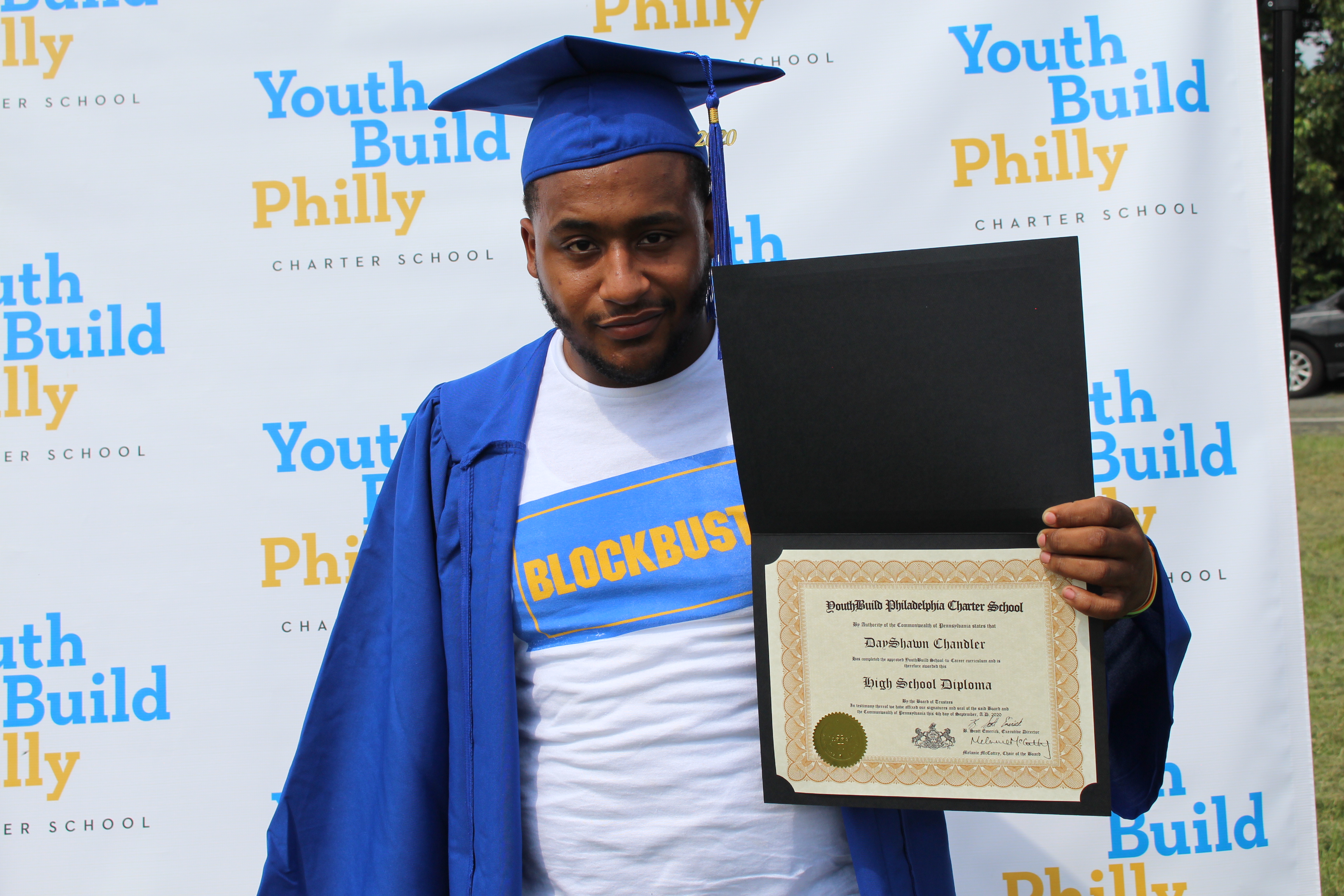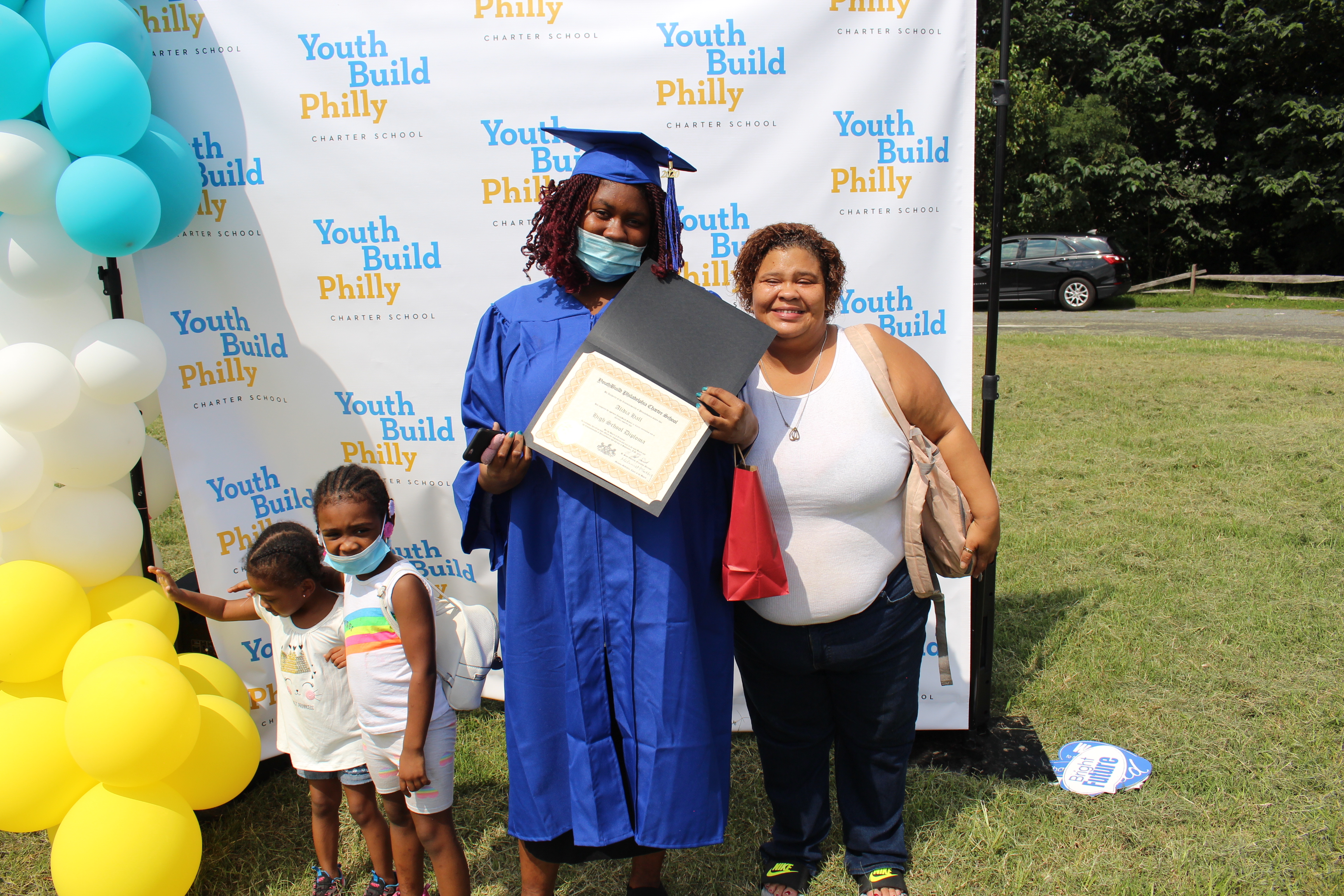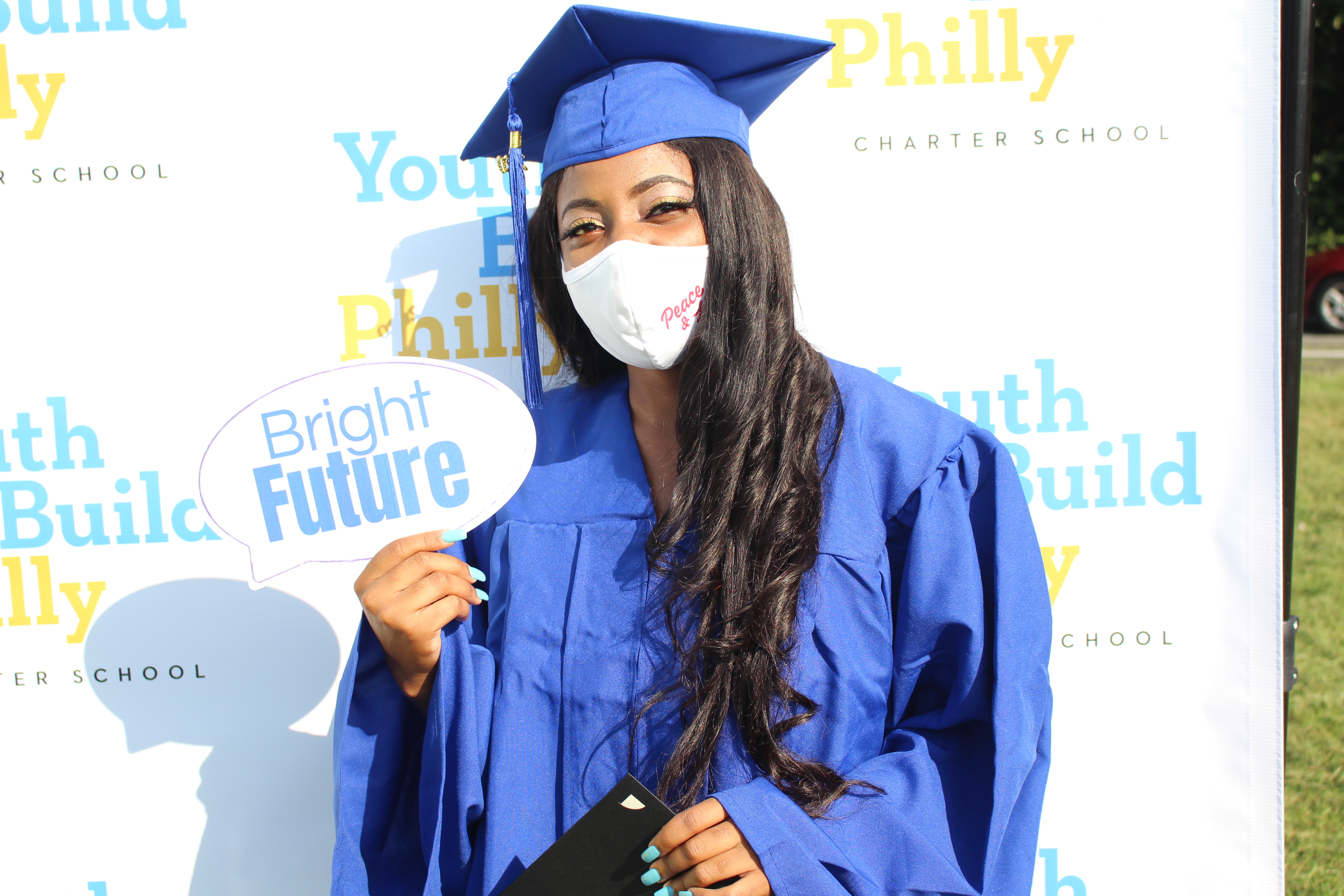 Graduation caps were a highlight.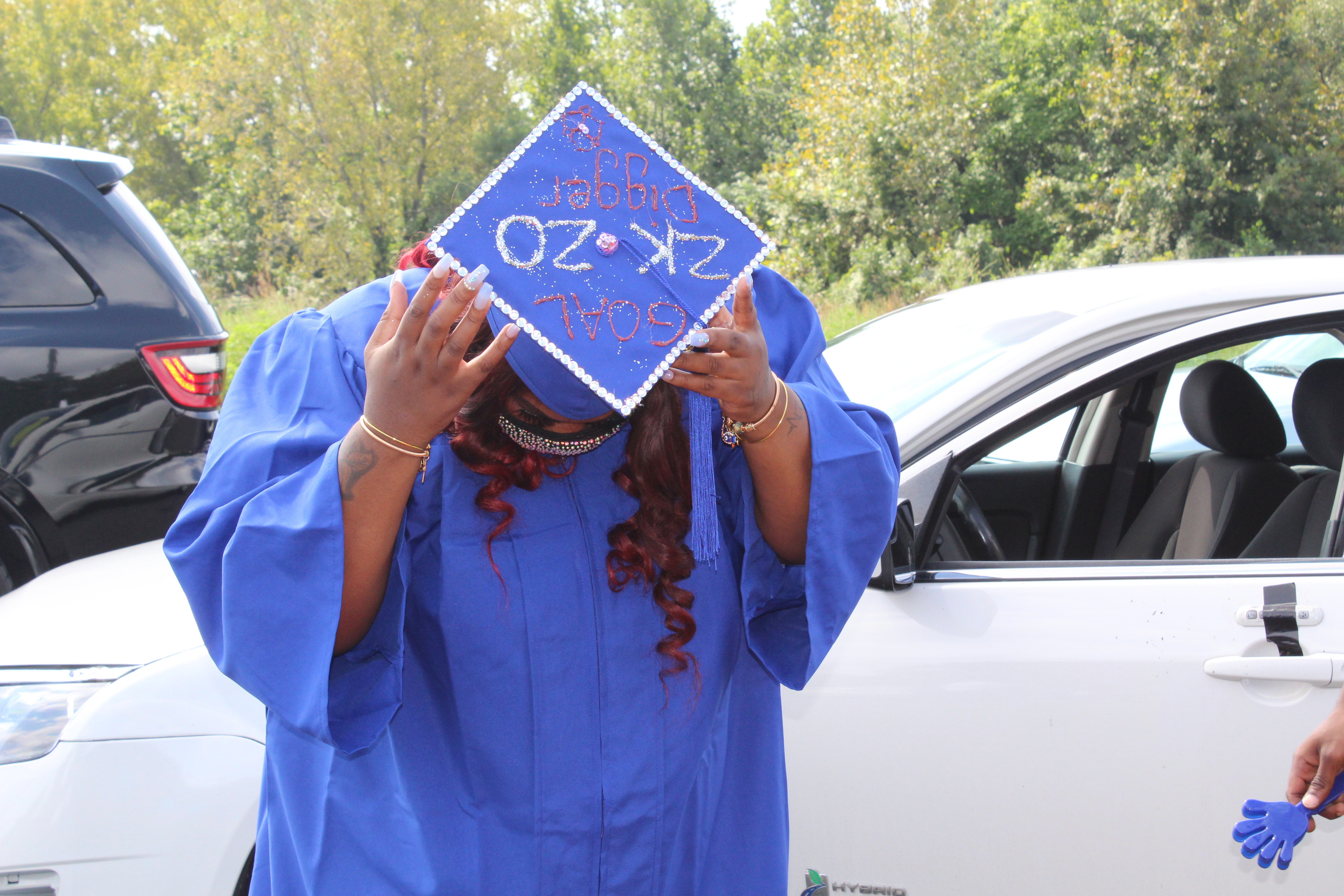 The Class of 2020 graduation will be one to remember for years to come. Even though COVID-19 derailed our graduation plans in a traditional sense, it did not stop us from celebrating the most resilient class to walk through the doors of YouthBuild Philly. Congratulations Class of 2020!
See below for a slideshow of more photos from the ceremony:
Class of 2020 Valedictorian, Jordan Jackson finished the year with high honors and 90% attendance. See below for some remarks and words of wisdom from Jordan to fellow graduates and future applicants: