Celebrating Thanksgiving as a chosen family is one of our most cherished traditions here at YouthBuild!  We celebrate Thanksgiving a day early every year with a Thanksgiving lunch – prepared and served by staff – followed by a party and games. In addition to staff and students (and students' children), we often have great volunteers in attendance as well!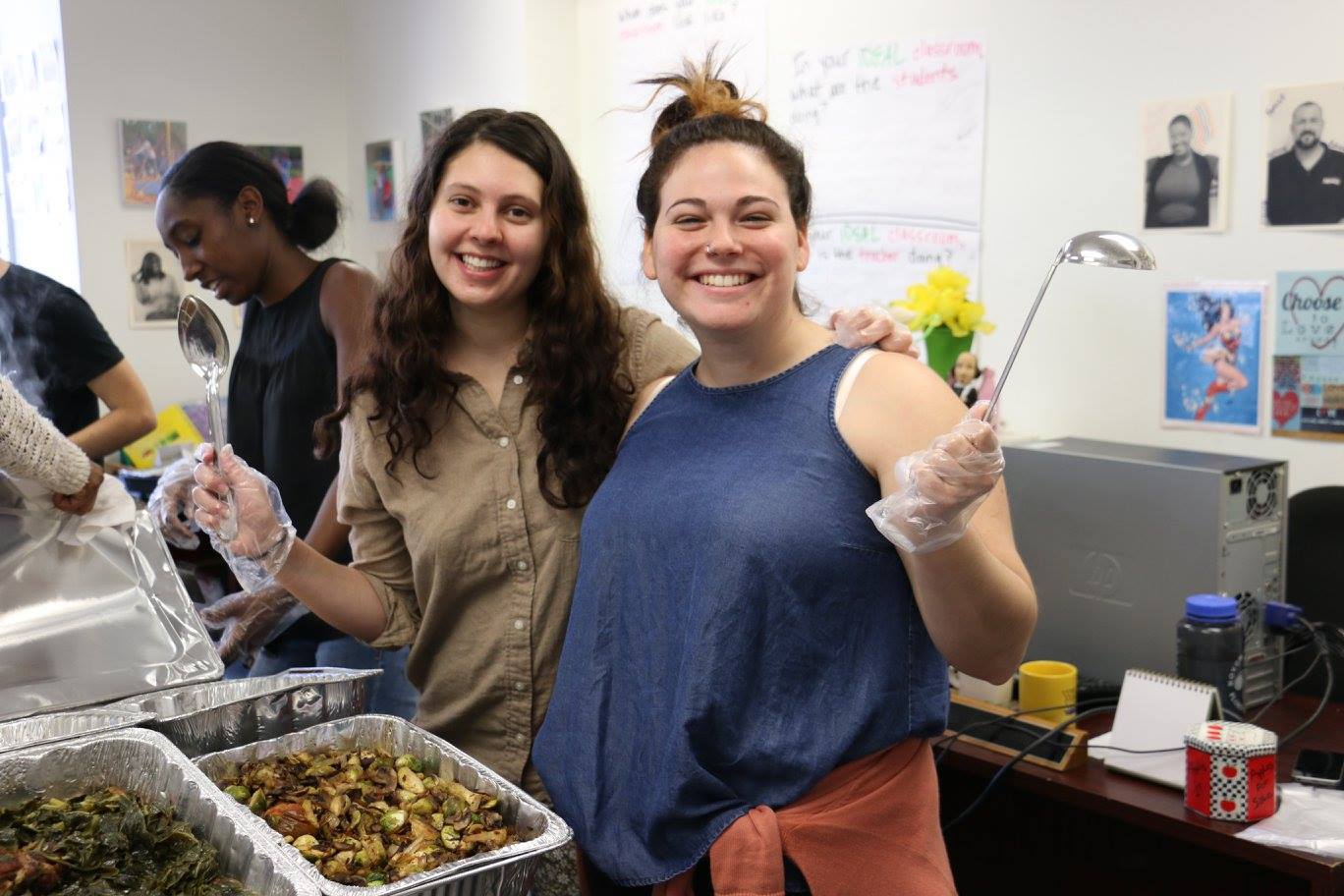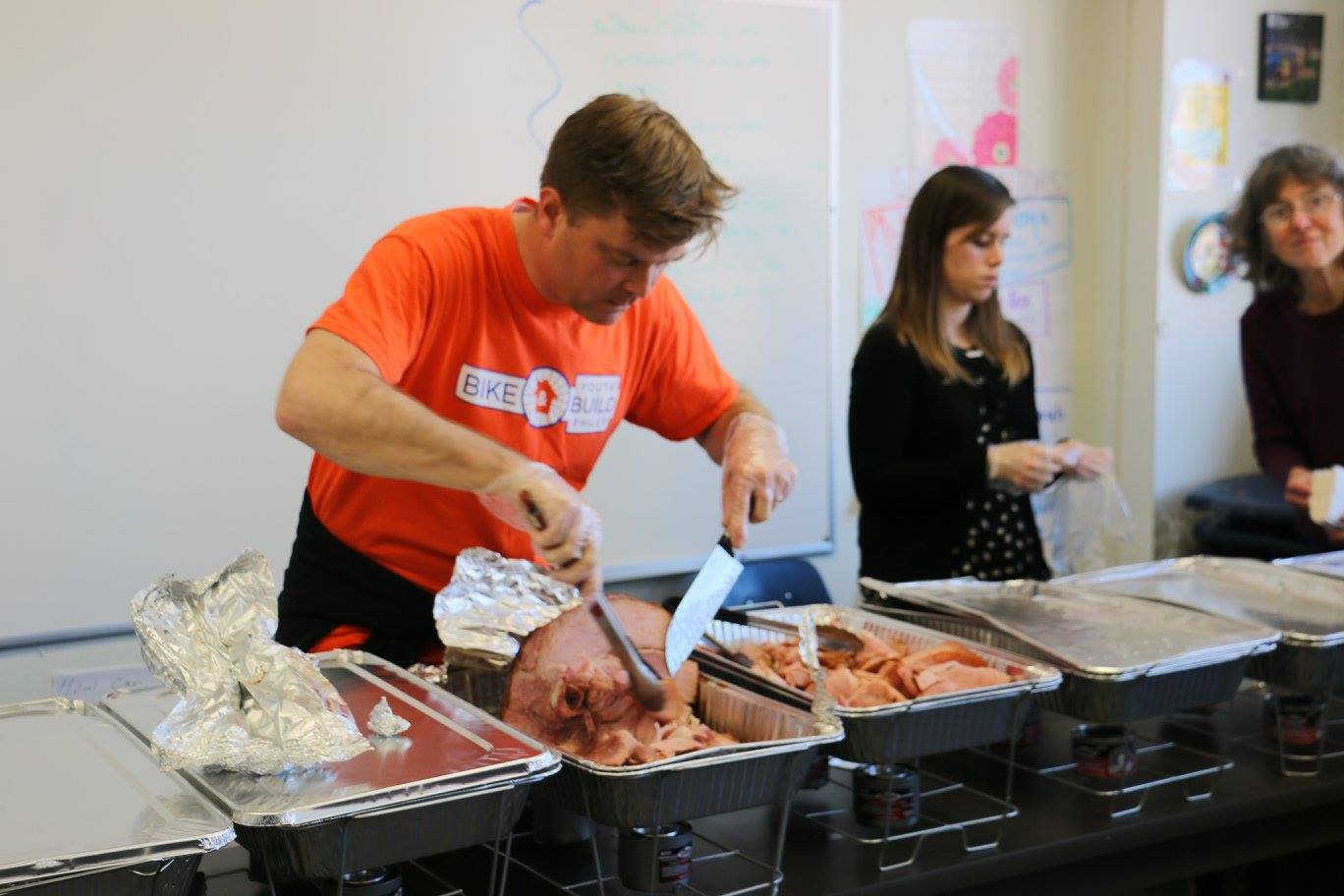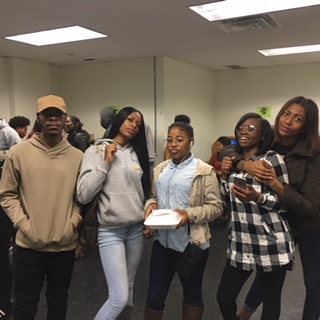 To feed this large group, our staff took on many cooking challenges on Tuesday night, from sides to dessert, and brought their masterpieces in the next morning. This year's menu included:
8 Turkeys
4 Hams
8 Large trays of mac & cheese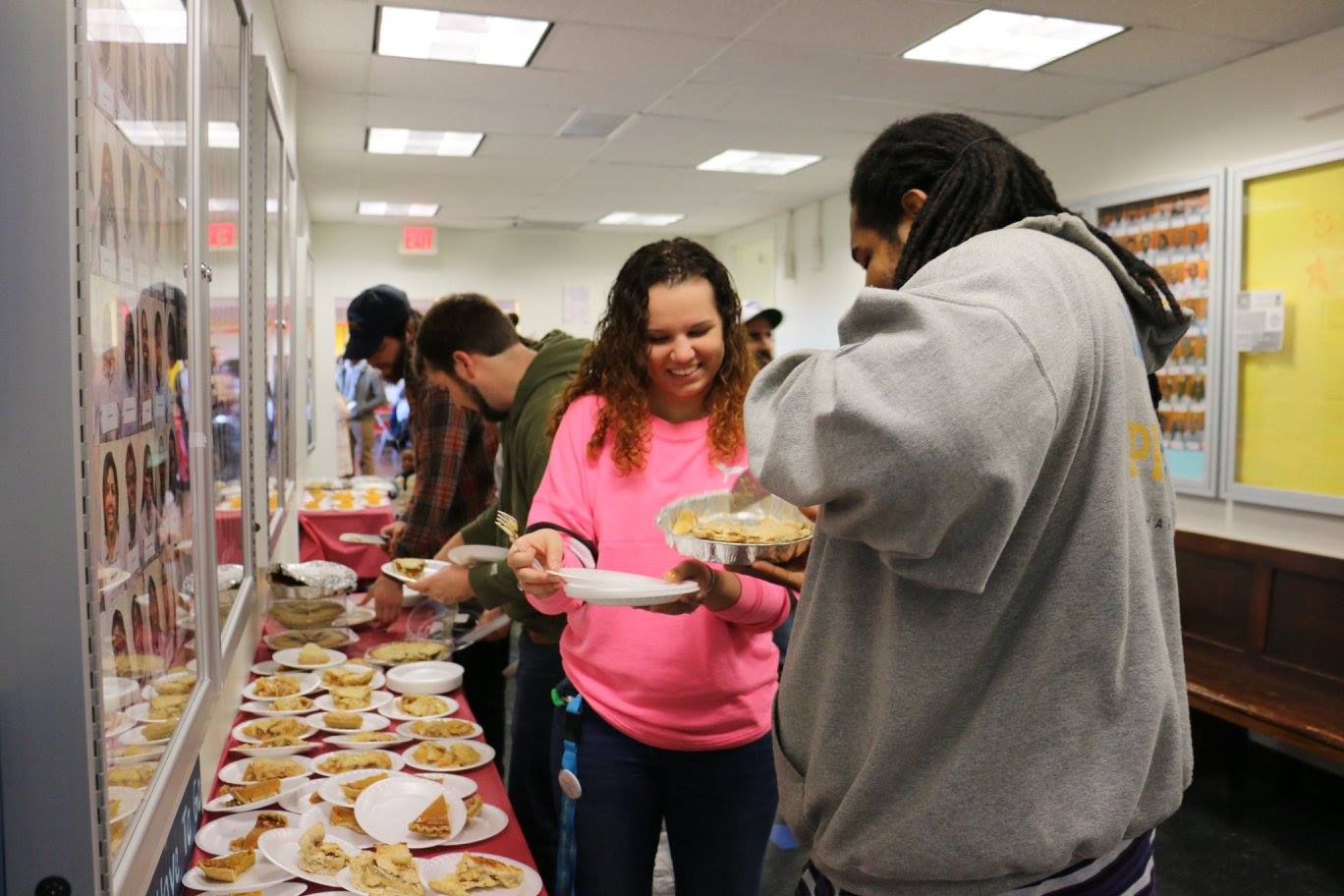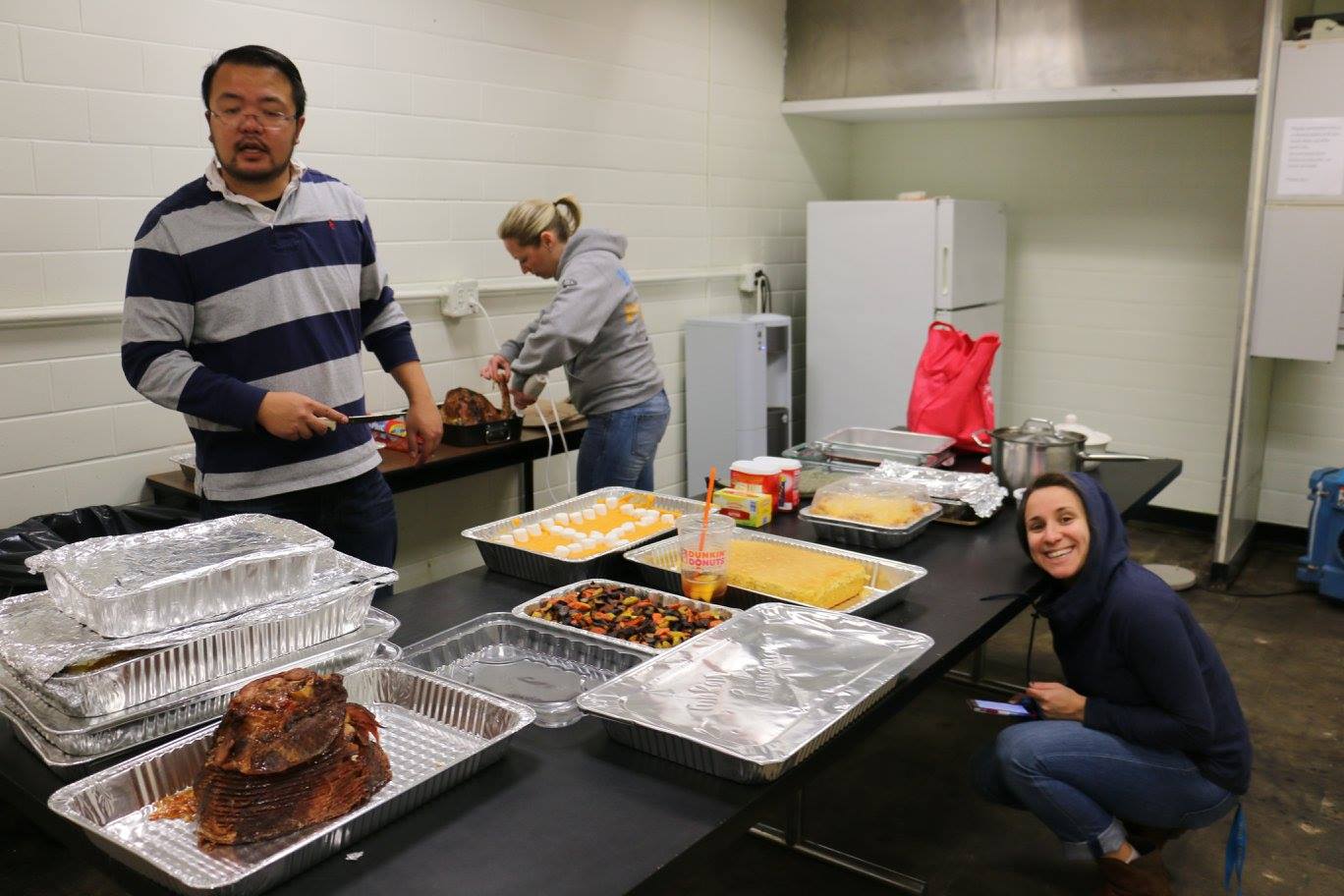 Some of us (or at least your humble blogger) were exhausted and ready to nap after this incredible meal, but our resident DJ kept the party going!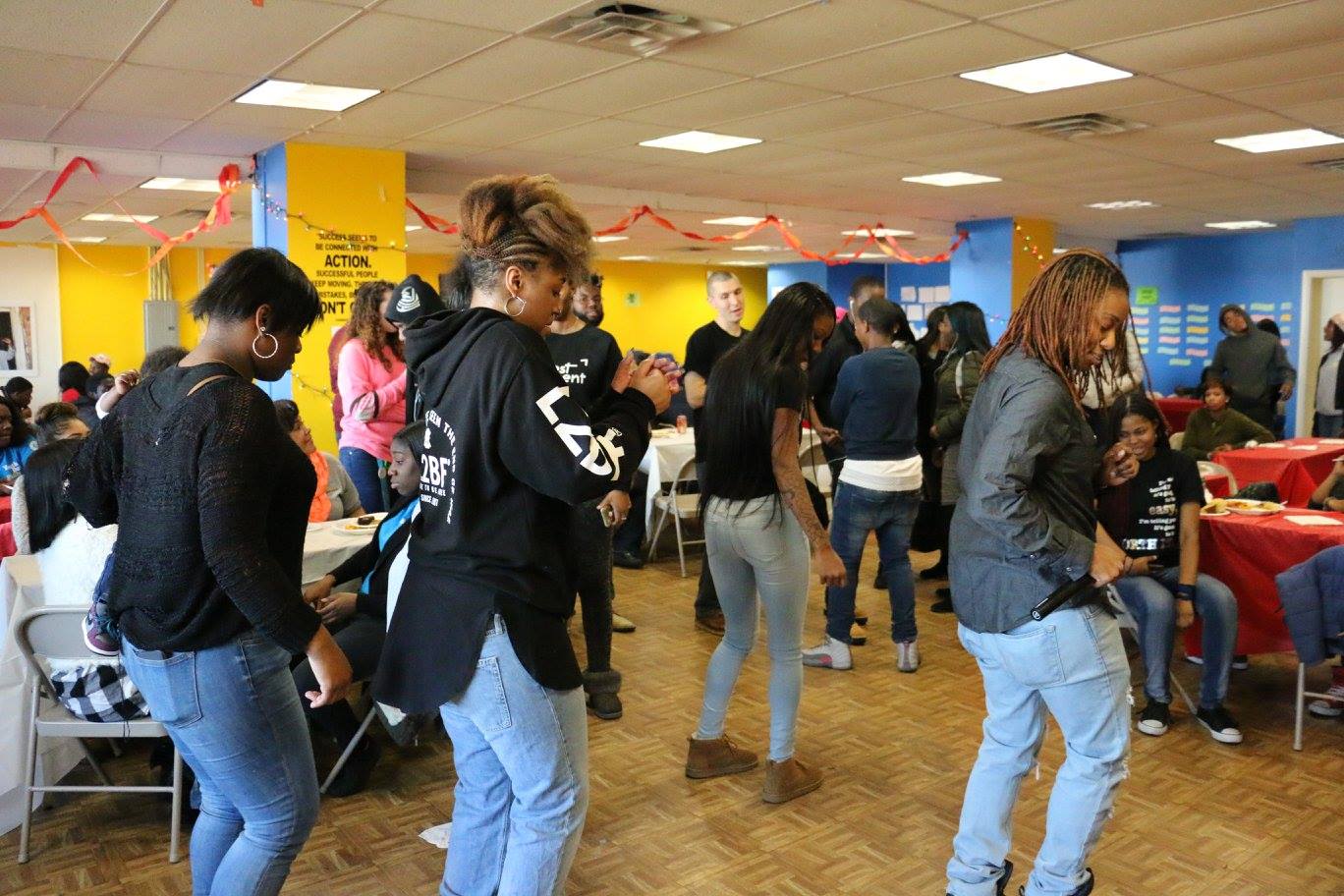 Special thanks this year go to Sharon Foley and Kelli Joseph from Wyndham Hotel Group, who contributed to the spread and also volunteered to serve food to students. Thank you for donating your time and joining our community on this important day!