At the animal shelter where Daniel is now an intern, they call him "the Cat Whisperer," because he uses patience and perseverance to help the cats acclimate to humans – which then helps the animals find a permanent home.
Daniel graduated from Youthbuild Philadelphia Charter School in August 2016. Through YouthBuild, he found an internship at an organization called Hand2Paw that connects young adults to animal shelters.  Daniel now works thirty hours a week in two different shelters – the local SCPA, and the Philadelphia Animal Welfare Society.
YouthBuild's Postsecondary Career Development team helped Daniel land the internship, putting him through mock interviews and counseling him on career decision making. He is now considering pursuing a career in animal care, or in business. Either way, he is planning to go to college next – an option he dismissed as a "fantasy" before coming to YouthBuild – and currently enrolled in a pre-college program with the Community College of Philadelphia.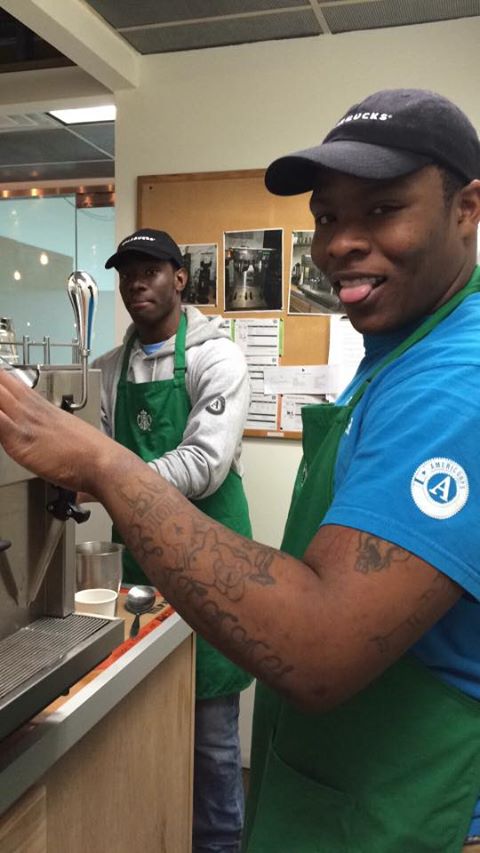 Coming to YouthBuild helped Daniel "come out of my shell," as he puts it. He describes YouthBuild as "not a regular school," primarily because of the number of staff that he felt he could confide in as he learned to manage the anxiety and stress that previously kept him out of school.  He credits the caring teachers and skilled counseling staff with helping him build self-knowledge and coping skills. Daniel demonstrated the extent of his outstanding self-development when he delivered a speech at his graduation to a packed room of 800 people.  He also starred in a local news story about YouthBuild's student-run cafe.
Additionally, being a student in the Business Administration track helped Daniel with his interaction skills as he learned the fundamentals of good customer service and teamwork. Daniel put these people skills to work in his on-the-job training at a furniture store, and while providing service to his community through volunteering at a soup kitchen and working alongside strangers to make boxes of books for prisoners.
In fact, service proved to be Daniels' favorite part of the YouthBuild model. "I never thought that in this city there were good things that you could do," he explains. Finding opportunities to volunteer encouraged Daniel to spend more time out in his community. Suddenly, he says, "I felt like I had a purpose."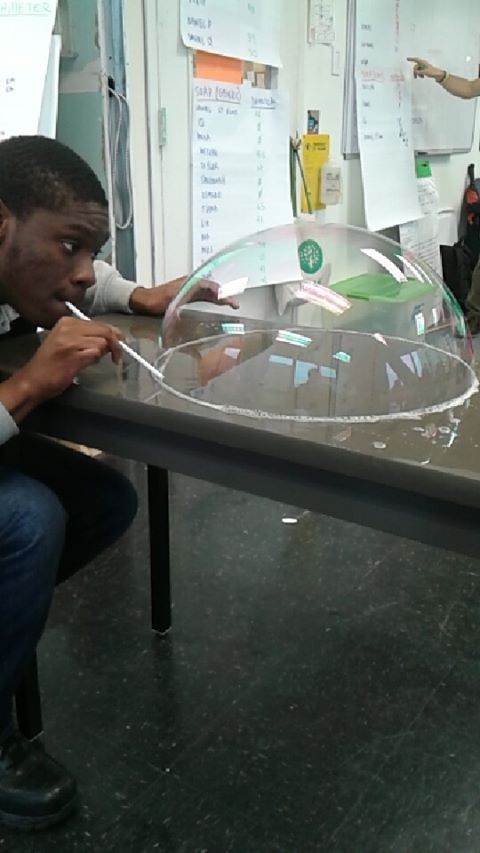 Daniel was out of school for four years, cycling in and out of online and alternative programs, before finally finding the right fit at YouthBuild.  One of his main concerns when coming back to school was how he would support himself if he was in school and not working. Fortunately, Daniel benefited from being in the Department of Labor-funded REACH program at YouthBuild, which paid him for every day that he spent in class or vocational training. This enabled him to focus on coming to school – so much so that he won an "exceptional attendance" award at graduation.
Daniel has recommended YouthBuild to several friends already. "It makes you a better person in a short period of time," he says.