YouthBuild Philly gives each student the unique supports and opportunities needed to change their future. Your support makes it possible for young people in Philadelphia to realize their full potential. 
Make a gift to the Annual Fund today.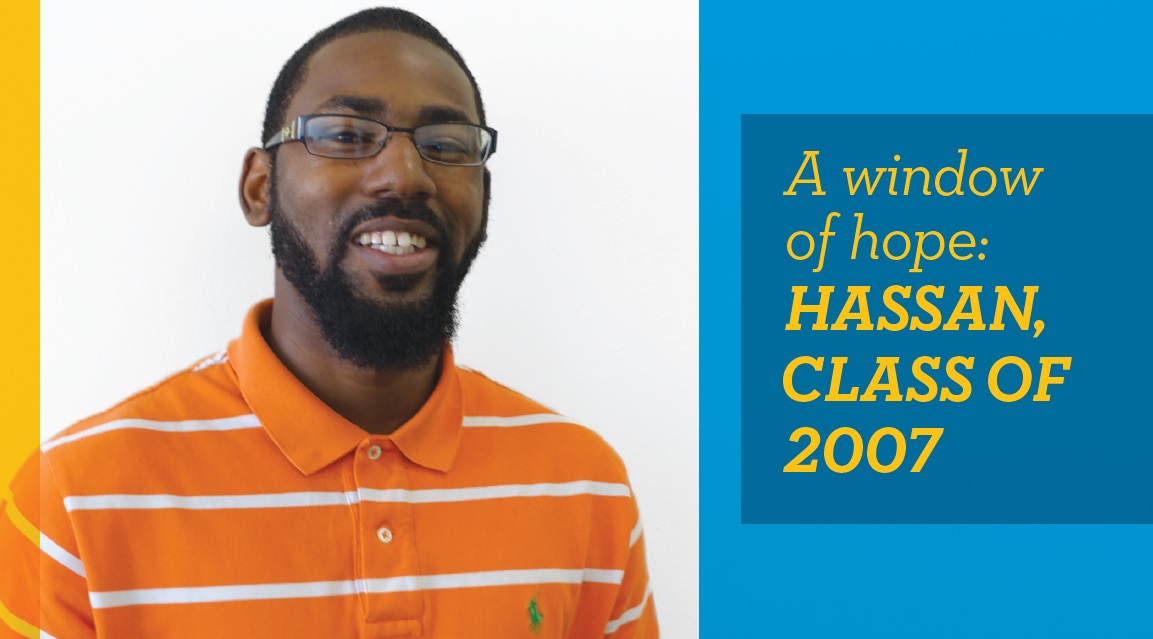 Hassan's Story:
When Hassan came to YouthBuild Philly in 2006, he had already attended several high schools, but had dropped out or been kicked out of each one because of his temper and impulse to fight. He was anxious about trying to go back to school after repeated disappointments, so he enrolled at YouthBuild at the same time as his sister to ease the transition.
What Hassan discovered, though, was that he already had "family" at YouthBuild, in the form of case managers and vocational instructors who were eager to support him as he worked to overcome his old mindset. Hassan enrolled in the selective Certified Nursing Assistant training track, and gained confidence and professional skills while interning at Mercy Hospital and volunteering at a Red Cross senior center.
Thanks to his valuable on-the-job training, Hassan found a job within two weeks of graduation and has excelled in his career thanks to the professional and communication skills he learned at YouthBuild. He is now a senior CNA at Shriner's Hospital for Children in North Philadelphia and is the self-described "go-to guy" for his department due to not only his professional experience, but also his experience as a parent. He has a knack for "dealing with kids on a kid's level," he says, but plans to go back to school and eventually open his own home security business. "The sky's the limit," he says of his future.
As someone who came from a background where "there was so little hope," Hassan encourages everyone to not give up on young people. Finding YouthBuild helped Hassan turn his life around and escape the streets. "Most of the people I grew up with are either dead or in jail," he says, "and if not for YouthBuild, that could've been me; YouthBuild saved my life."
Everyone deserves a second chance.  At YouthBuild Philly, we offer students the training and indidivual supports they need to make that second chance count.  Help another young person turn their life around by making a gift to YouthBuild today: