The cloudless sky on Monday was perfect for our latest field trip!
Two YouthBuild students in the GreenBuild track – and one GreenBuild alum currently working in solar energy – visited the Saint-Gobain North American headquarters in Malvern, PA.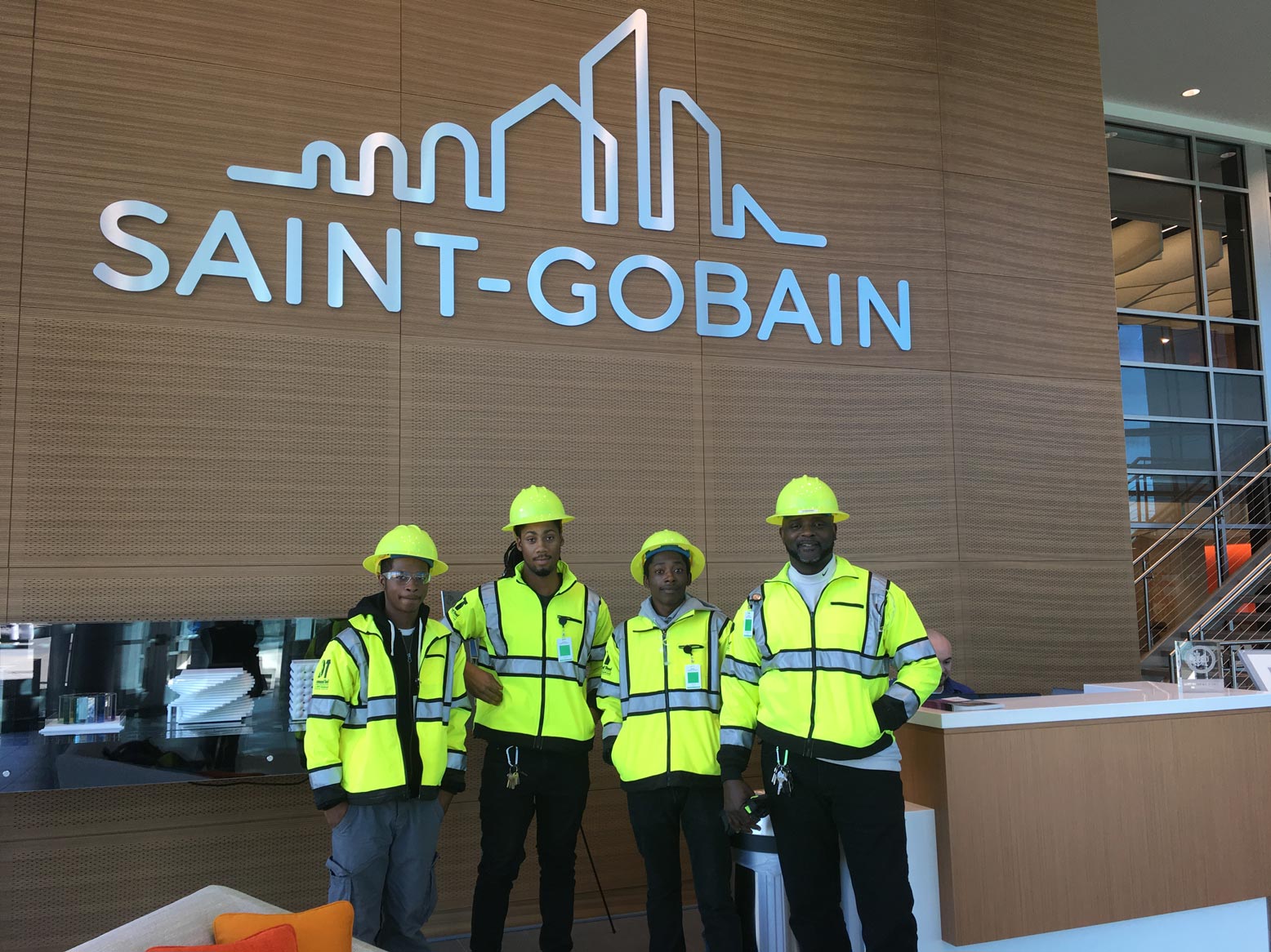 YouthBuild students attended the ribbon-cutting for the new headquarters last fall, and since then the building has achieved LEED Platinum status.  This is fitting for Saint-Gobain, as they are a key partner for our sustainable building projects in Philadelphia.
This month, Saint-Gobain installed a solar array on the roof their headquarters, to lower their energy costs and offset their carbon footprints.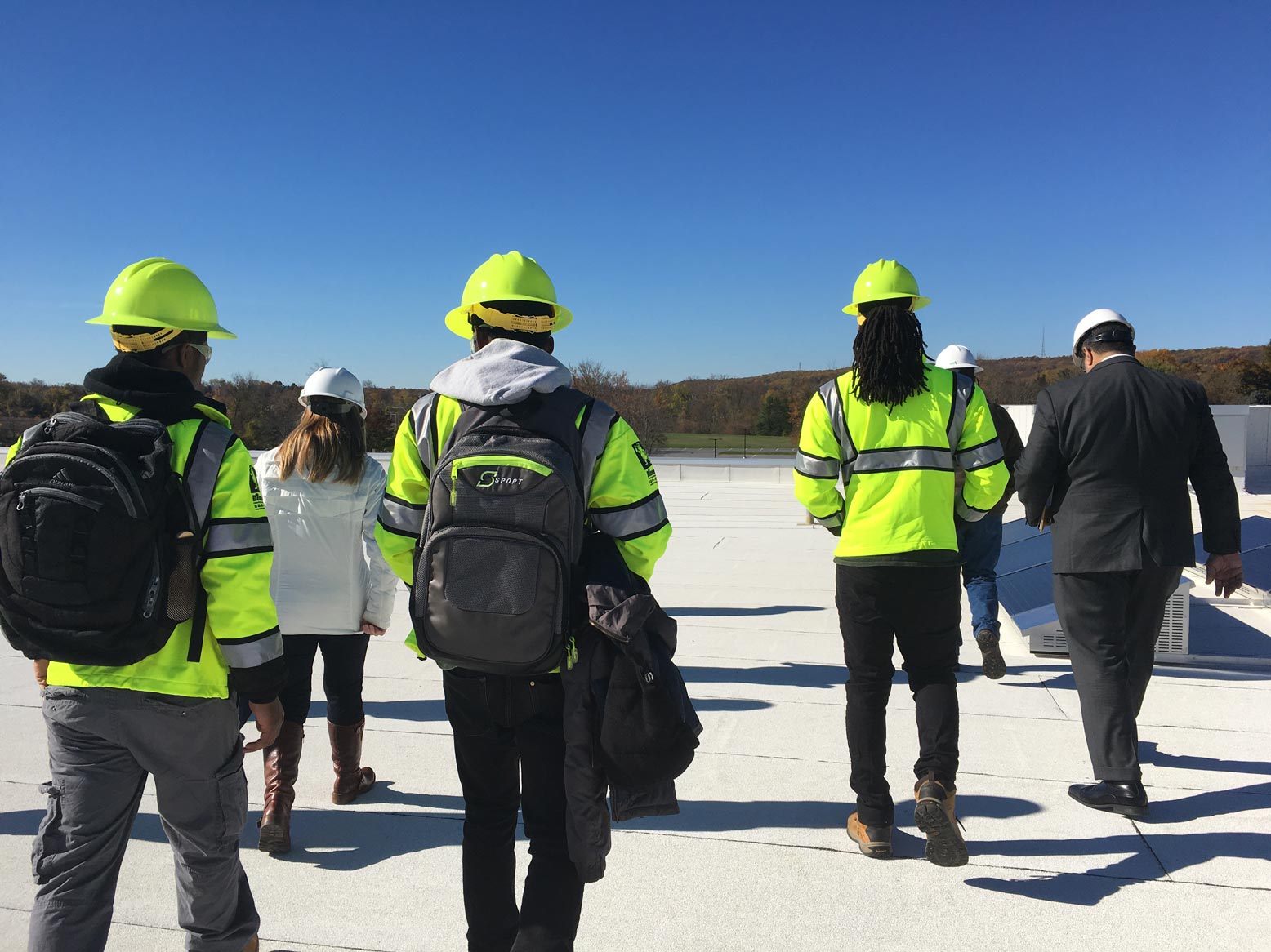 Our students met with the contractors and designers involved in the installation, and had the chance to sign one of the panels before it was installed (don't worry, the signatures don't affect the functioning of the panel).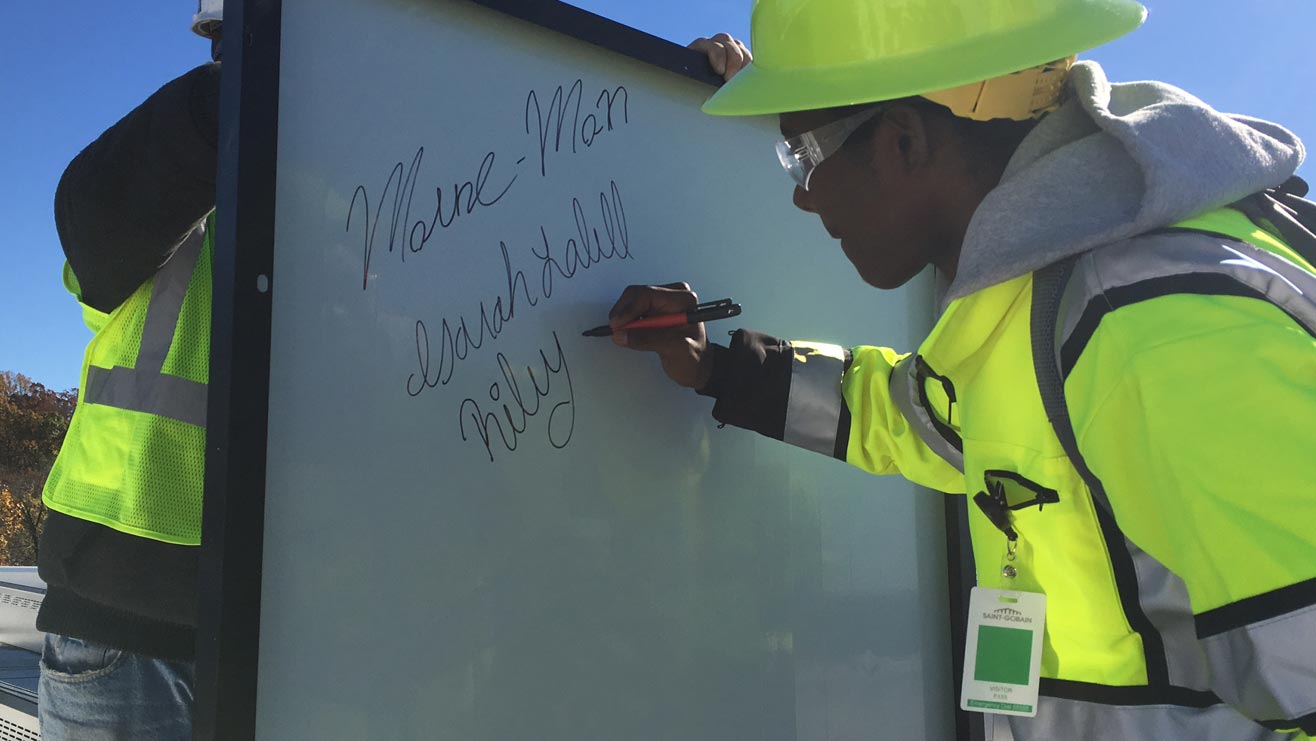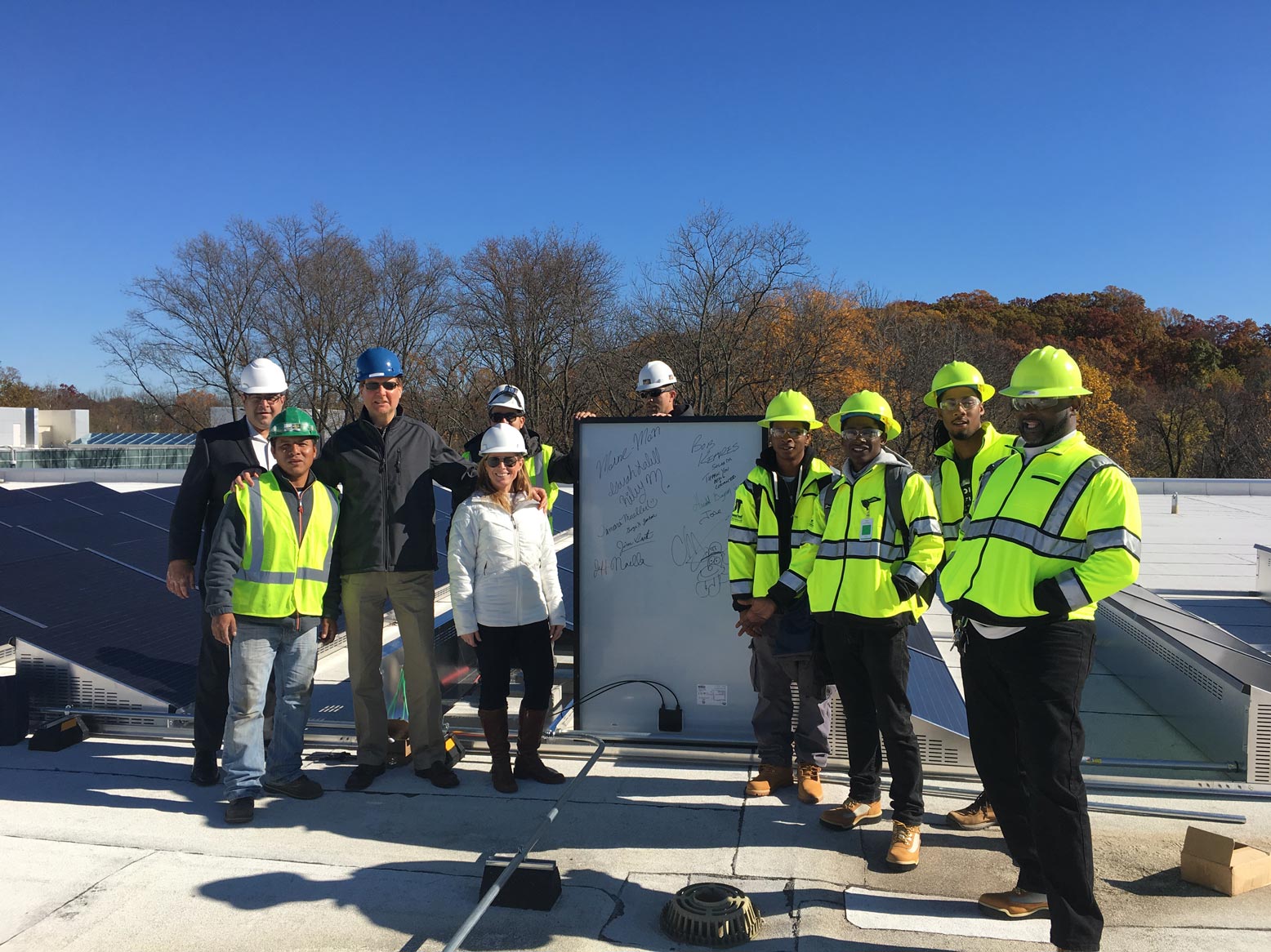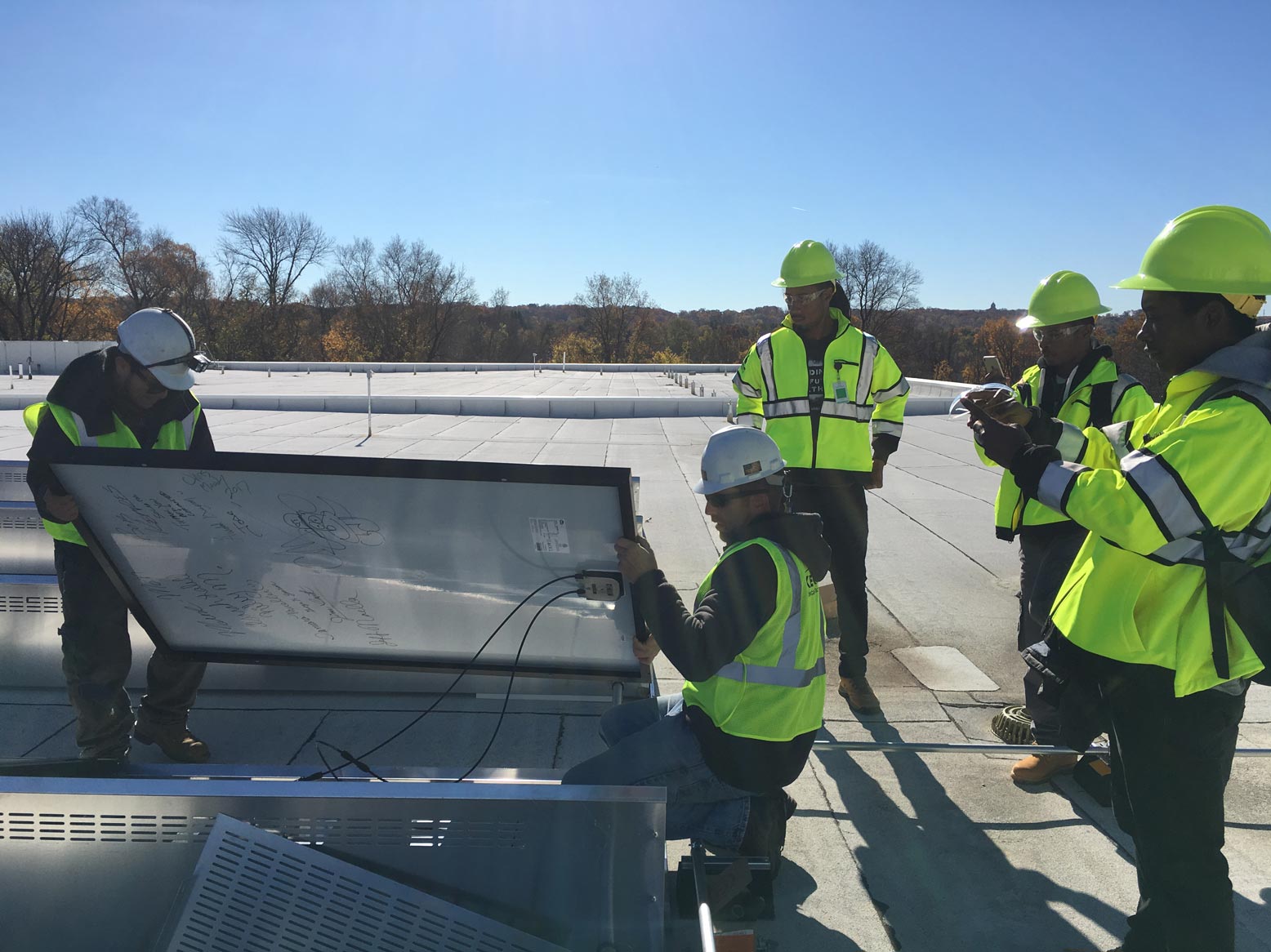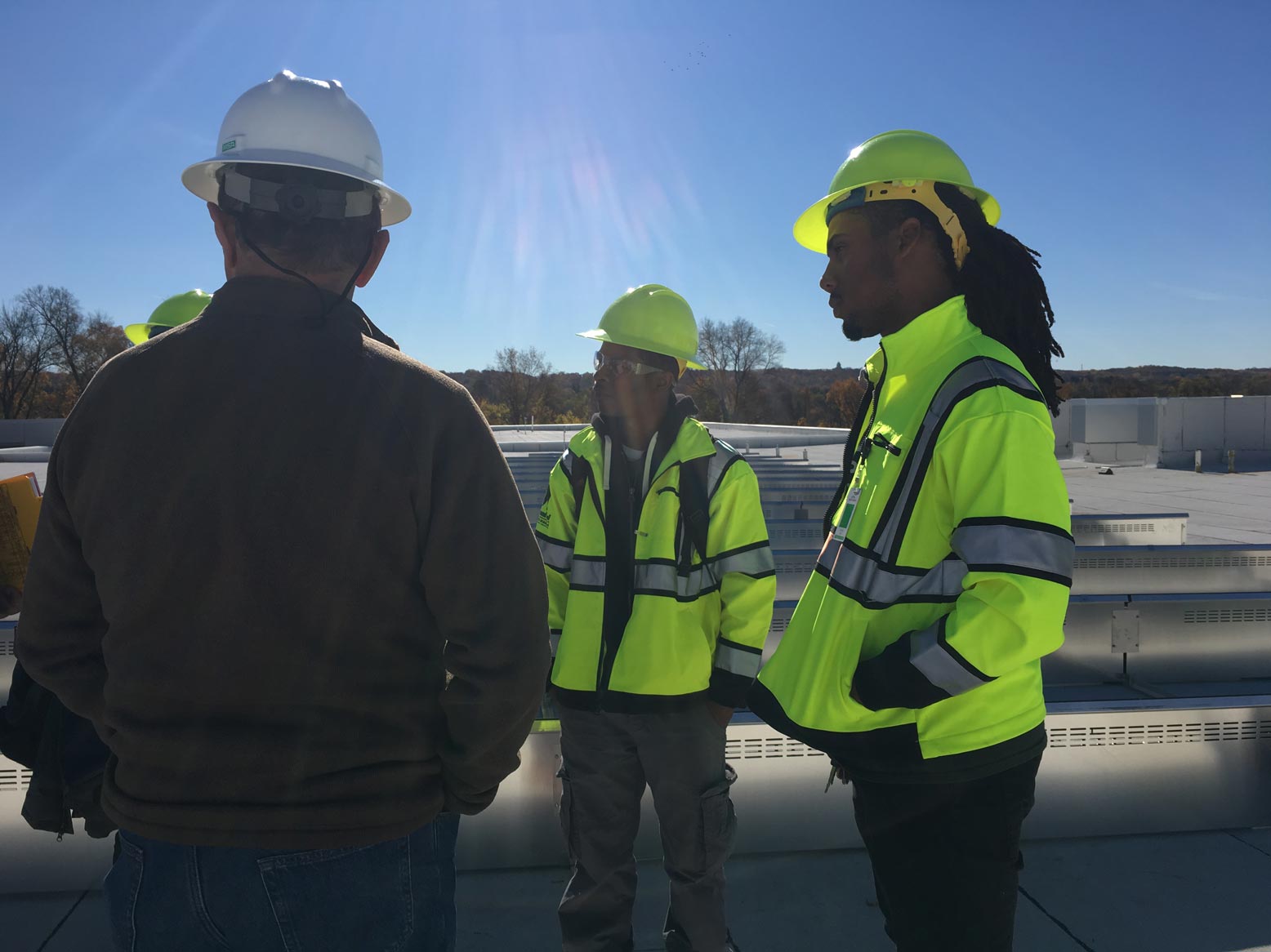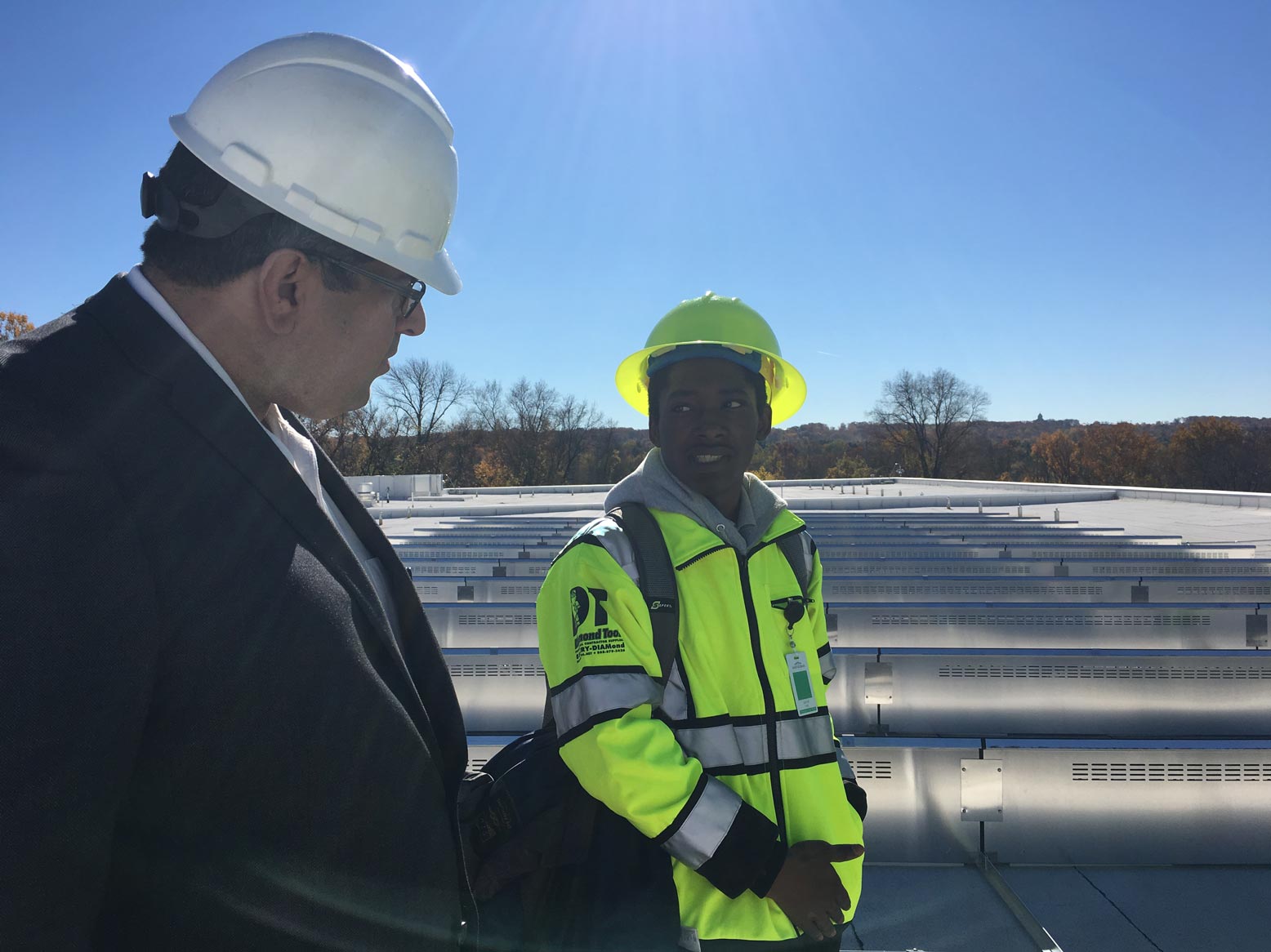 This was a great opportunity for our students and alumni to network with leaders in the field of alternative energy, learn about careers in building trades and design, and connect with one of our valued partners! Thank you Saint-Gobain for this unique opportunity!