April 3 marked the first annual National YouthBuild Day, a national day of events designed to shine a light on the valuable contributions of YouthBuild programs and their students across the country.  Here in Philadelphia, YouthBuild Philly participated by mobilizing students and staff across the city in "street teams" to spread the word about what YouthBuild has to offer for out-of-school youth, and to help Philadelphians find our online application process.
Here are some photos from the day:
In Center City, a handful of Starbucks stores displayed banners advertising #YouthBuildDay to their customers.  Some of their emplo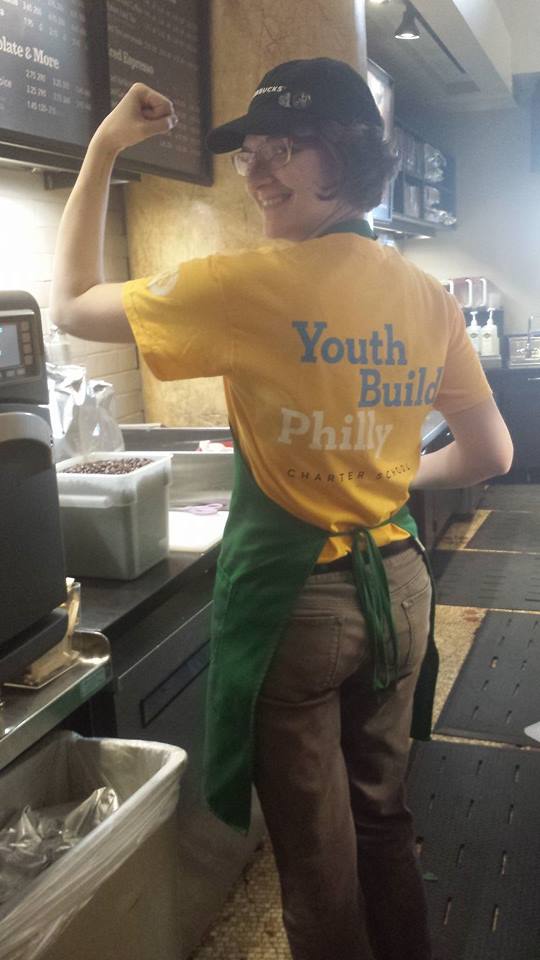 yees even got into the spirit by wearing "YB Swag."
Meanwhile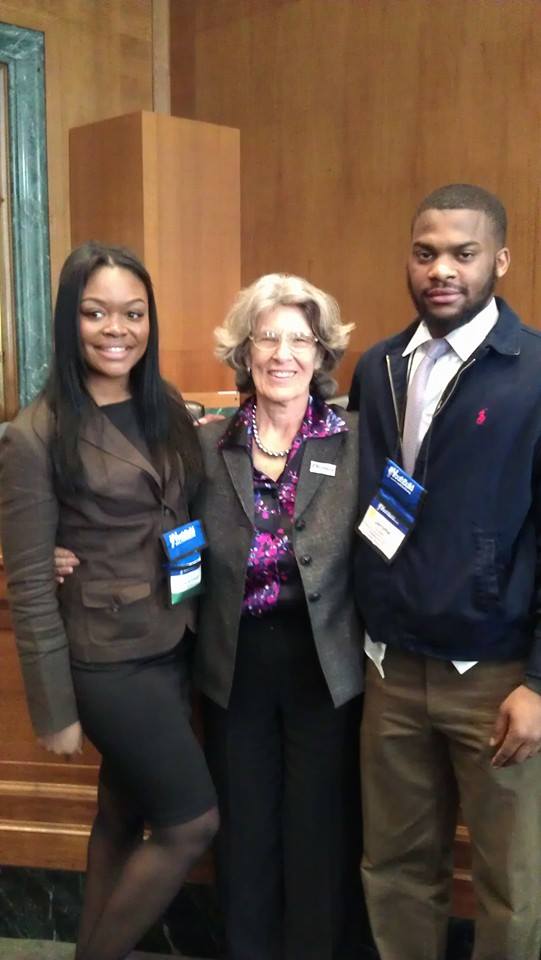 , in Washington, DC, students Carmen Williams and Jerome Kinard joined YouthBuild students from across the country at the annual Conference of Young Leaders. All the COYL participants celebrated YouthBuild Day by visiting congressional office on Capitol Hill to discuss the impact YouthBuild has had on their own lives and in their local communities.  Carmen and Jerome sent us a picture of themselves with the one and only YouthBuild founder Dorothy Stoneman!