"We believe in the ripple effect– when students transform their lives, they can transform the community around them." Read on to learn about two of our alumni who have changed their own lives and the lives of those around them, starting with a ripple caused by reclaiming their education. Since graduating from YouthBuild Philly, Malik (Class of 2016) and Zurrell (Class of 2009) are continuing to ride the #YBWave by positively impacting their families and community.
MALIK '16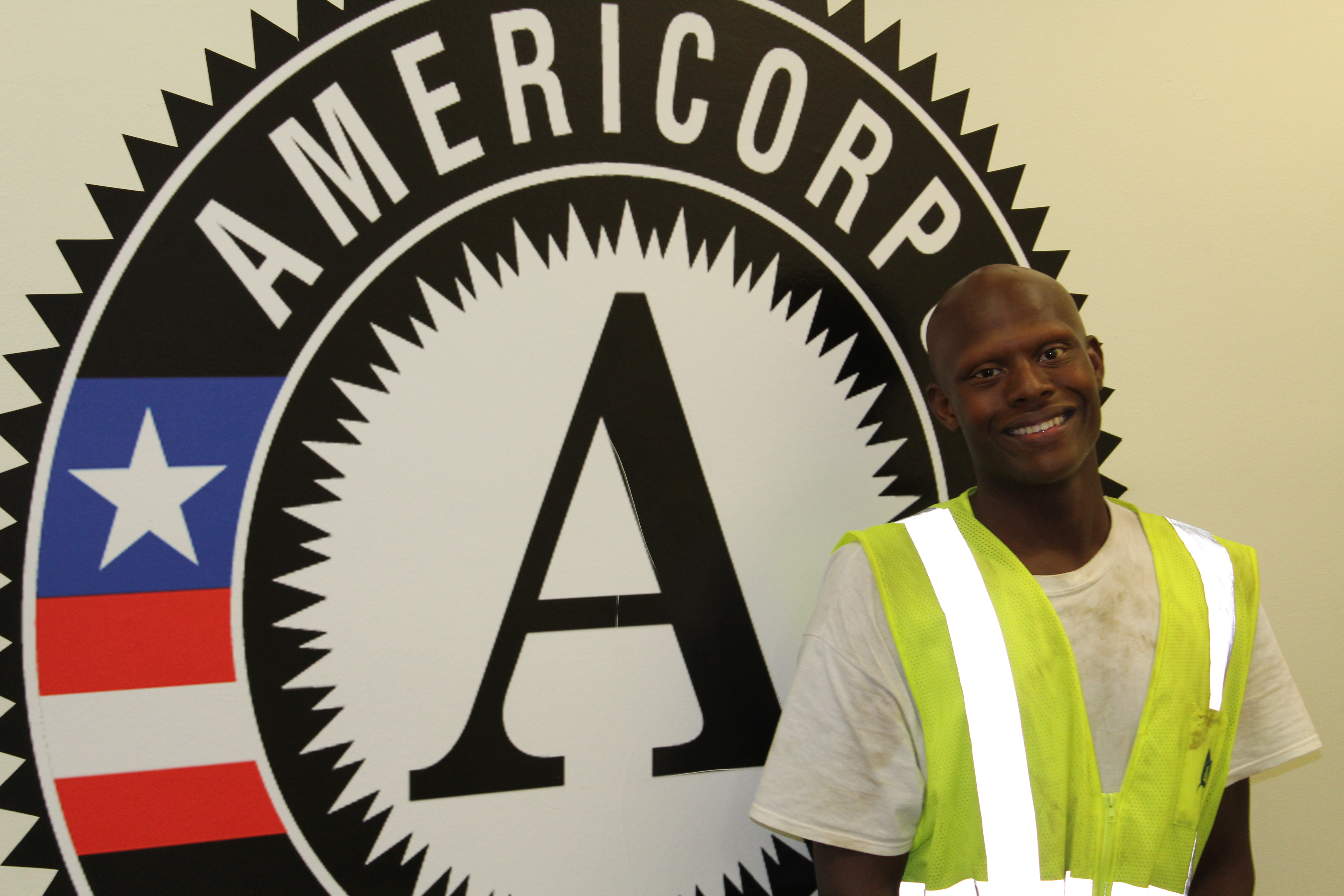 Before coming to YouthBuild, Malik's (Class of 2016) high school experience revolved around confusion, anger, and low self-esteem. Coping with a rare autoimmune disease known as alopecia had impacted Malik's mental health as well. "I always felt like people were looking at me for the wrong reasons." One day this anger boiled over into a fight, and next thing he knew, Malik was facing legal trouble – resulting in a three-month incarceration.
After leaving jail, Malik attempted to re-enroll in another school, but they didn't meet his needs as a place to redirect his energy and talents in a more productive way. Once he found out about YouthBuild – and came to interview and get to know staff – Malik knew that this was his opportunity to blossom as a leader. "YouthBuild was like a joy," he says as he reflects on the teachers and staff members that helped bring out his best qualities.
As an Advanced Construction student, his instructor's "tough love" paved the way for him to succeed. "Mr. Ron held us to a standard of 'get it done or leave'" – which instilled accountability, self-respect, and a sense of pride – building on "the small things" he learned from everyday successes. Those "small things" led him to many advanced certifications (CPR training, OSHA 30) that he was able to add to his resume to enhance his candidacy.
After starting at CCP immediately after graduation, Malik quickly refocused his energy to PowerCorps PHL, where he would eventually serve in three different roles – Member, Fellow, and Assistant Crew Leader. This experience prepared him for his current career path with Water Logs, an industry leader in the field of green stormwater infrastructure (GSI). Currently a Foreman and Site Inspector, Malik plans to take his skills in GSI to open a new business with his own crew within a few years, and eventually give college another go, to major in Business at Temple University and open his own construction business.
ZURRELL '09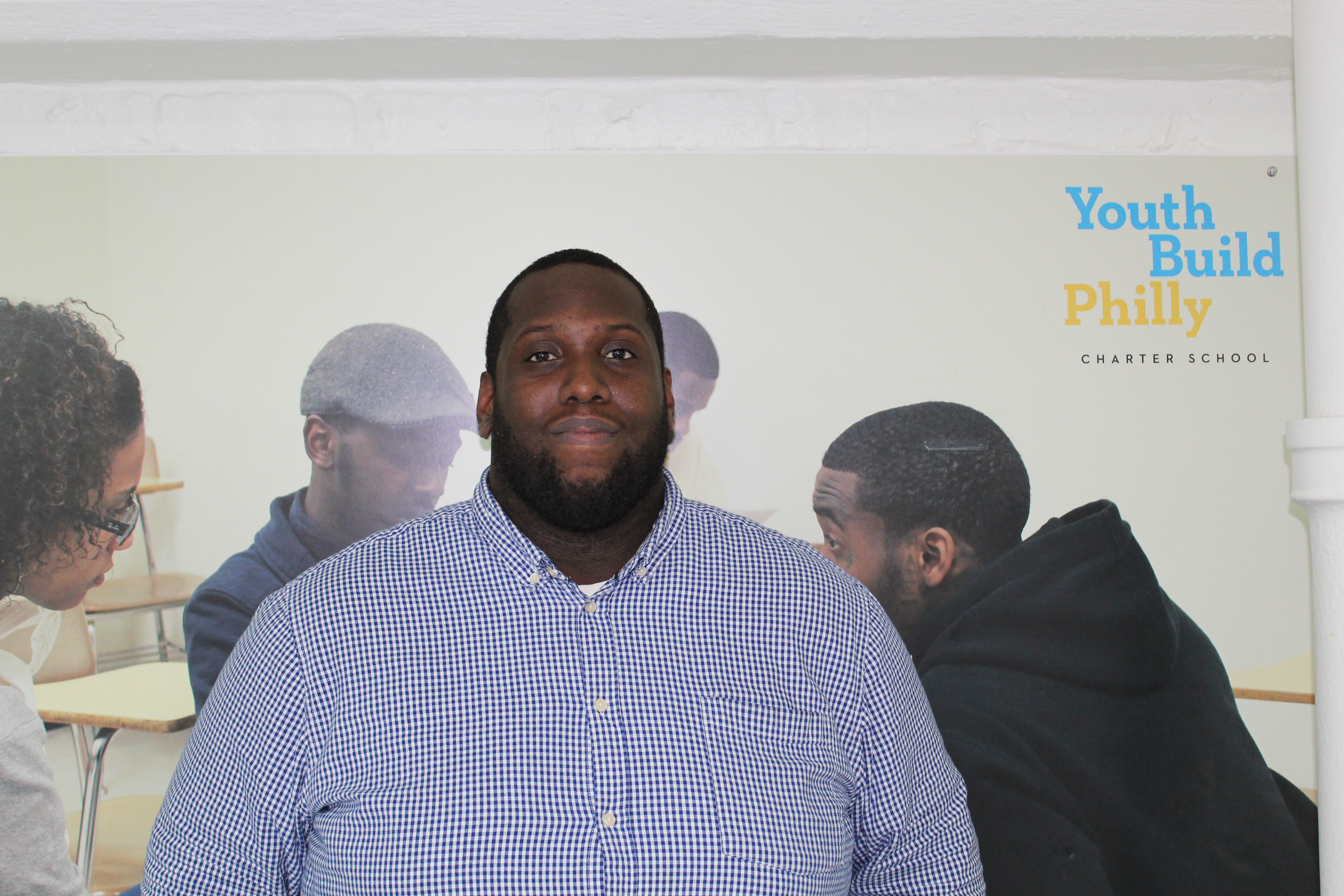 Until reaching high school, Zurrell (Class of 2009) excelled in class and was regularly on the honor roll. He loved school and had dreams of going to college and starting his own business. However, when Zurrell got to high school he lost that focus as he prioritized socializing and "goofing off" with friends. "High school was definitely a difficult time. I started looking more at the social scene and wasn't worried about the educational aspect." As a result of his lack of focus, Zurrell had to make up classes in summer school, and was even held back a grade. After seeing his friends graduate on time while he was still in school, he chose to leave school and enter the workforce once he turned 18.
With no high school diploma, Zurrell's options for work were limited. While working at Toys 'R' Us earning minimum wage, he realized that a diploma would open up new opportunities for him. "I needed to do something," he recalls thinking. "I'm not going to accomplish my dreams on $7.25 or $7.50 an hour." He'd heard about YouthBuild from one of his neighbors who attended the school, and after being reminded by a recruitment poster, he decided to come to apply to YouthBuild so that he could see it for himself.
YouthBuild reignited Zurrell's passion and love of education. A self-starter for his whole life, he was used to relying on intrinsic motivation to lead him to success. His mother supported his independence – trusting his judgment and never pushing him in any particular direction – and fully supported him enrolling at YouthBuild. In fact, Zurrell's maturity and leadership shone from the very first day of Mental Toughness Training – he remembers encouraging his older sister to come with him every day, and they earned their diplomas together. Zurrell went back to his honor roll days, and ended up earning the honor of class valedictorian.
Even before he graduated from YouthBuild, Zurrell enrolled in a bridge program at Thaddeus Stevens College of Technology, and eventually became the only alumnus from his cohort to earn an Associate's Degree at Stevens. From there, he considered numerous four-year college options before enrolling at Temple. "Getting into Temple was such a huge accomplishment – for so many young people in Philly, we see Temple but we don't see it as an option." With thoughts of working either in sports or with youth, Zurrell took a career assessment test which identified sports and recreation as a career path for him – fortunately, Temple offered this as a major, and Zurrell graduated in 2015 with a Bachelor of Science in sports and recreation management.
Zurrell immediately began moving forward in his career while maintaining his commitment to community. He took a role as an AmeriCorps VISTA with the Police Athletic League, and when his year of service ended, he began working at a local YMCA as a Sports Supervisor – eventually becoming Camp Assistant Director, and then Program Director. He also stayed connected to YouthBuild, both nationally as a member of YouthBuild USA's VOICES (Views On Improving Credentials and Education Success) advisory council, and locally as a member of the Young Friends of YouthBuild Philly.
When an opportunity in YouthBuild's postsecondary department opened earlier this year, Zurrell was encouraged to apply. After taking a temporary position, his contract was extended, and he was promoted to a full-time staff member, now working with YouthBuild alumni as a Career Coordinator. "Everything I did in the past came back full circle in the best way," Zurrell reflects as he considers his path back to YouthBuild.
#YBWave
Please consider making a gift today to help keep the #YBWave rolling. Click the image below to visit our fundraising page – any amount you're able to give makes a ripple to keep our wave rolling! Thanks very much for your consideration and support.