At YouthBuild Philly, when's there's a moment to shout out student leaders and their achievements, we take full advantage of the opportunity. At the same time, it's important for us to highlight our amazing staff and faculty, who are hard at work behind the scenes supporting our students each day. With more than 200 students, it takes a lot of collaboration from staff to keep YouthBuild Philly performing its best! Having said that, the YouthBuild family has grown and we are excited to share that we have several new team members who have joined our YB community this year.
Without further ado, we are pleased to introduce our new dynamic staff and leadership team: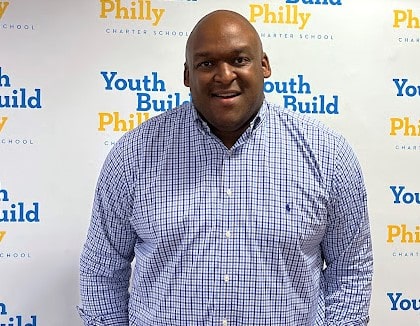 Chief Program Officer – Yo'Landa Dunn
Le'Yondo Dunn, chief program officer (CPO) at YouthBuild Philadelphia Charter School, has a passion for working in education. This stemmed from his own experiences, which mirror many students attending YouthBuild Philly.
"I am excited to give young people at YouthBuild the tools and skills they need to achieve post-secondary success," said CPO Dunn. He firmly believes that all students should have access to a high-quality education and educators who believe endlessly in their potential regardless of their zip codes.
Before becoming CPO at YouthBuild, Le'Yondo served as the principal at Simon Gratz High School, a comprehensive 9-12 high school with 1100 students in North Philadelphia. Prior, he worked as a school administrator in several other large, high-performing charter management organizations. He started his career in education advocacy in his hometown of New Orleans.
Welcome, Dunn!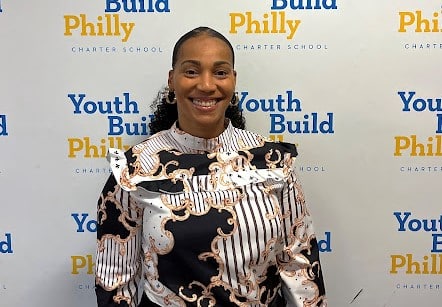 Principal – Ebony Hatter
Ebony Hatter is the Principal at YouthBuild Philadelphia Charter School. Principal Hatter believes that education is her calling because of her strong drive to serve students faced with similar obstacles and barriers she had as an inner-city student. At YouthBuild, Principal Hatter says her personal goal is "to foster relationships with students so they feel respected, accepted, connected, and valued." She continues, "I literally see myself in our students and want to help them."
Prior to becoming the Principal at YouthBuild, Ebony served as an assistant principal, instructional coach, and Jobs for America's Graduates (JAG) Specialist at Olney Charter High School; a comprehensive 9-12 high school with more than 1800 students in the Olney section of Philadelphia.
Ebony is currently pursuing a doctorate degree in Organizational Leadership and Learning, and completing her dissertation entitled, The Impact of Post-Secondary Preparation on Academic Achievement and Employment Sustainability for Low-Income High School Students.
Welcome, Principal Hatter!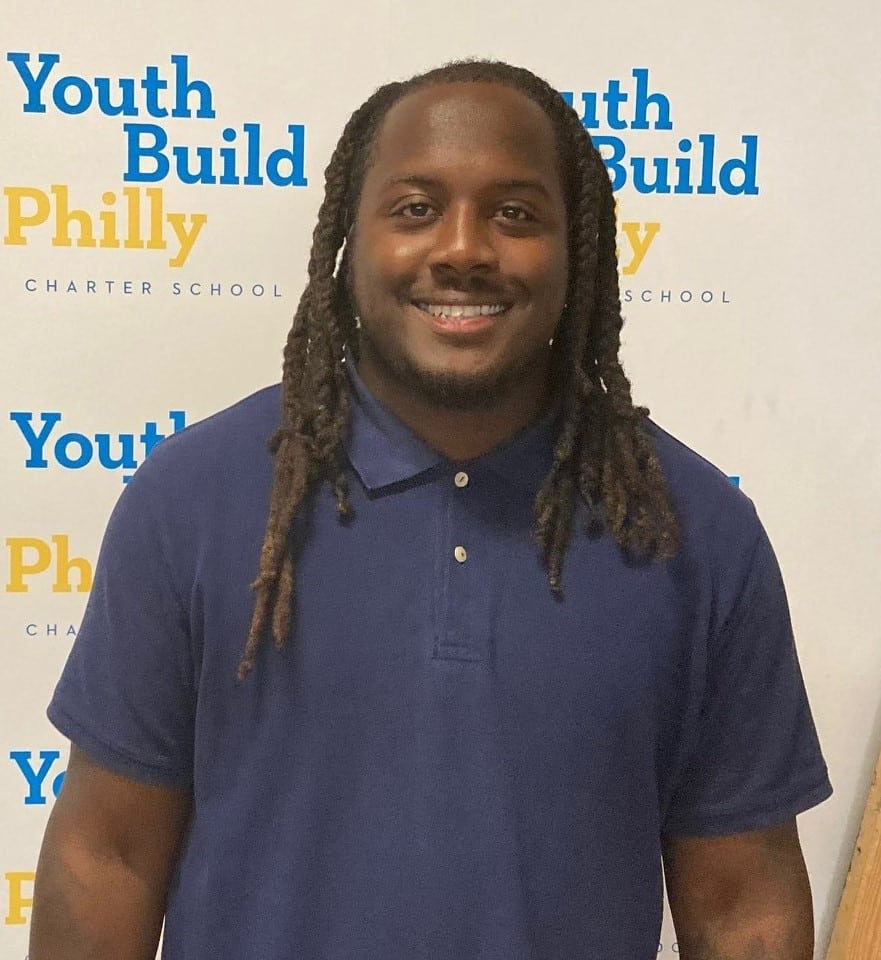 Dean of Culture & Equity – Donheen Boone
Donheen "Dean" Boone assumes the role of Dean of Culture & Equity at Youthbuild Philadelphia Charter School. In his new role, he says "as a new member of the YB Philly family, I look forward to establishing strong relationships with staff and students. I would also like to grow our community's positive and supportive learning environment."
Dean Boone has worked in the education space for 10 years and in his previous role at Simon Gratz, he served as the Dean of School and Student Culture for five years. In this role, he supported students in various capacities, but specifically as the lead Dean in Restorative Practices, along with Positive Behavioral Interventions and Supports (PBIS) strategies and Social Emotional Learning (SEL) support.
Welcome, Dean Boone!
We would also like to extend a warm welcome to additional new staff including:
Madeline Bates, Social Work Intern
Dominique Brown, BAS Coordinator
Fatimah Johnson, Special Education Coordinator
Shavon Long, Culinary Arts & Wellness Coordinator
Hallee Lusk, Social Work Intern
Raenita Robinson, Success Coordinator
Eric Sidener, Special Education Teacher
Emma Sunog, Language Arts Teacher
Connor Youngblood, Development VISTA
With the addition of so many new, spectacular staff members, YouthBuild Philly looks forward to new possibilities and perspectives on how to best serve our young people and the joy and humor they will bring to our community.
Welcome everyone!