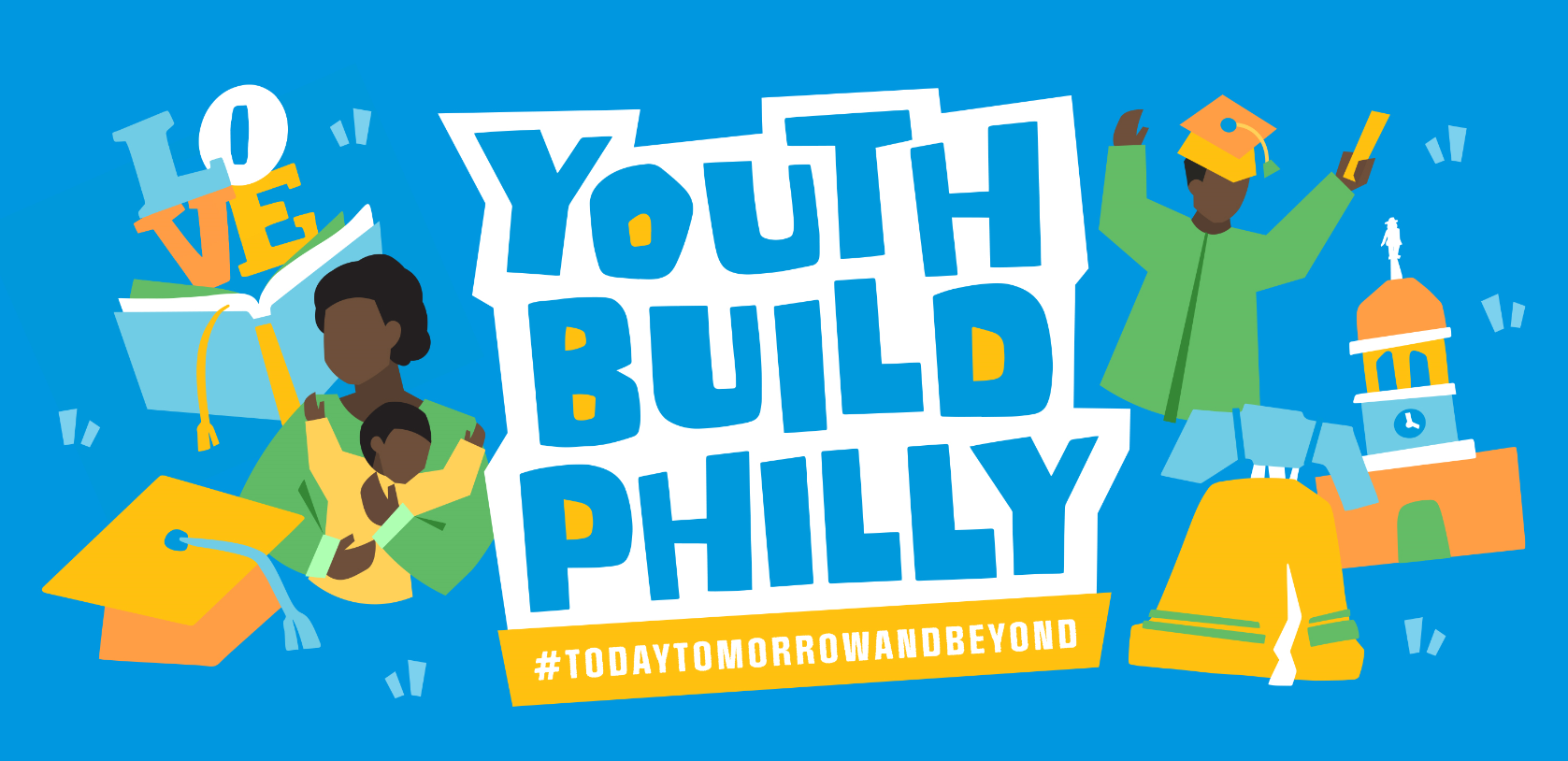 Dear Supporters,
On August 30, 2021, YouthBuild Philly proudly, warmly and safely welcomed an incoming class of new students back into our building for the first time since March 2020. Over the past 20 months our school community has encountered challenges that we never expected. Through it all, our staff, Board of Trustees, students and alumni proved their resilience in the face of a global pandemic and reopened a space that so many young people have considered a second home since 1992. 
Throughout the time our building was closed, we continued to REP our core values – Respect, Excellence and Perseverance – in a virtual environment, while preparing our students for a hopeful return to a new normal and more equitable future. At an outdoor ceremony in late August, 144 new high school graduates received their diplomas at a rainy Dell Music Center. Just eight days later, we welcomed our new Class of 2022 into our school for the start of Mental Toughness Training. Today, these 179 enrollees are working toward their diplomas while also laying the foundation for their futures through YouthBuild's workforce development and service learning curriculum.
While YouthBuild prides itself on our ability to prepare young people for specific careers through these vocational tracks and college and career partnerships, we are just as proud to develop young peoples' confidence, leadership and critical consciousness to improve their communities.  This year, we highlight two of these alumni – Kayla Mann (Class of 2017) and Douglas Pickett (Class of 2015). Both of these outstanding young people overcame barriers to find success at YouthBuild – and applied their leadership skills to branch out into new careers. We hope you enjoy learning about each of these incredible leaders.
As Kayla and Douglas' stories demonstrate, opportunity and relationships are essential to YouthBuild, and we're thrilled to be able to see our students again every day as we support them through challenges and celebrate their successes. This commitment to empowering our students – not only academically or professionally, but also personally and as leaders – is what makes our YouthBuild community unique and special. Hearing and seeing alumni speak confidently about their experiences, and how these experiences have helped to build that confidence, is immensely rewarding to us as staff, and we hope that it resonates with you, our supporters, as well.
Please join us this year in making a gift to YouthBuild Philly as we continue to educate, train and build confidence in young people. Your gift to YouthBuild in 2021-2022 will make an impact in the following ways:
continue to provide safe classrooms, worksites and service opportunities for our Class of 2022 and beyond
maintain the health and safety of our community as students and alumni return to our space
provide need-based grants for students to address urgent and on-going challenges related to housing, transportation, child care, and health care
focus on barrier removal to allow our students to learn, grow and shine as leaders
enhance our trauma-based care to support of students experiencing community violence
nurture students' passions through clubs and elective courses related to their out-of-school interests
award scholarships for graduates choosing to attend college or trade school, helping to remove financial barriers to higher education
help students prepare for job interviews and new career opportunities through mock interviews, resume reviews and providing professional attire
improve and build staff training to respond to challenges our students face in and out of school
With support from our community and donors, YouthBuild Philly is able to provide a safe, warm and welcoming environment for our students to continue to pursue their passions and grow as leaders. Stories like Kayla's and Douglas' show very clearly that our commitment to our core values helps young people succeed in their professional and personal lives, and we appreciate your support of YouthBuild Philly to help create this supportive culture.
We need your support! Donations of any size make a tremendous impact on our program, and we appreciate your  financial contribution toward our program's success. Please visit our secure donation site to make a gift today! If you have any questions about your donation or how it will be used, please contact our Individual Giving Manager Theo Molloy at tmolloy@youthbuildphilly.org.
Thank you very much for your continued support of YouthBuild Philly. We wish you and your family good health, and hope to see you at a YouthBuild event when it is safe to do so.
In solidarity,
Scott Emerick
Executive Director
PS: If you're local to West Philadelphia, we encourage you to visit YouthBuild's new social justice cafe, Stomping Grounds, at 39th and Lancaster!