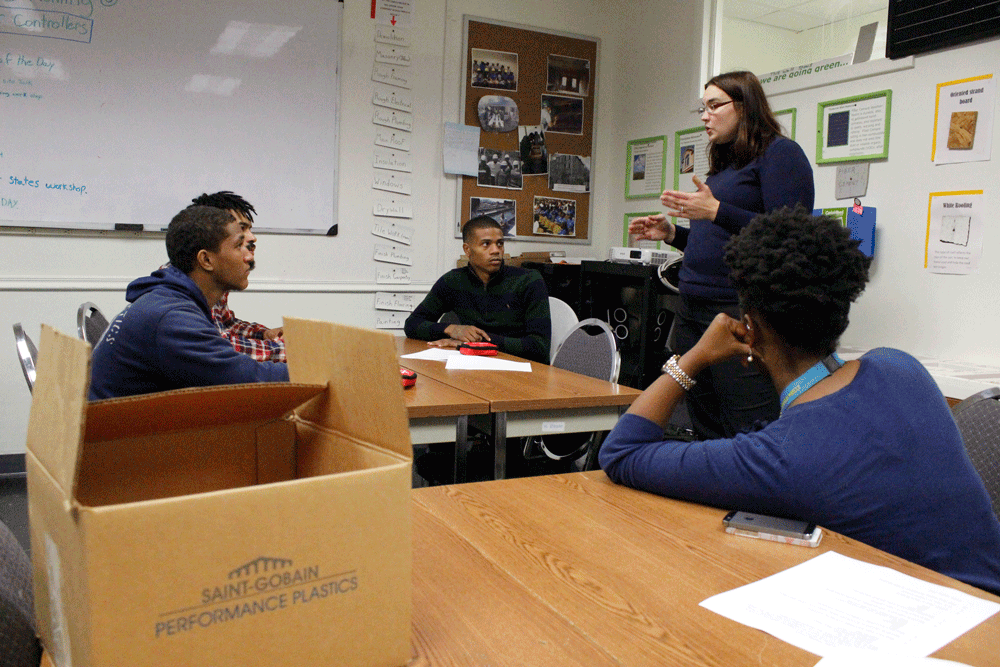 Lindsay Traum, Human Resource Manager for Saint-Gobain's Performance Plastics plant in Mickleton NJ, visited YouthBuild Philly yesterday and spoke to a few recent graduates from the classes of 2014 and 2015.
Lindsay gave our graduates information about an entry-level opening with her plant, took questions from the group about the position and careers with Saint-Gobain, and conducted mock interviews with the three grads who attended in order to provide feedback on how they can be successful should they decide to apply for that role or any other one at Saint-Gobain.
We were excited to hear from Lindsay about how her plant's workplace culture valued safety, job coaching, and helping staff develop over a long-term period.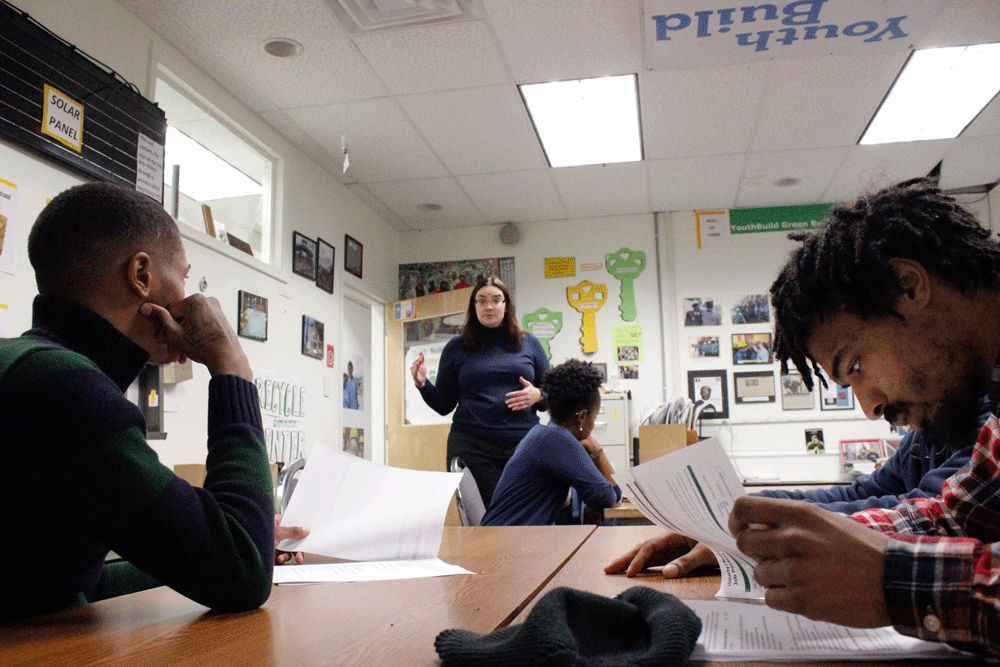 Saint-Gobain has been a key funding and program partner of YouthBuild's greenbuilding projects for several years, and the partnership is now expanding into supporting our postsecondary objectives, including career coaching and mentoring. This is the first of what we hope will be a series of employment and career-focused activities with Saint-Gobain!