A crew of volunteers from GSK joined forces with Advanced Construction and Green Build students at the worksite yesterday, leading to great progress at our West Rockland project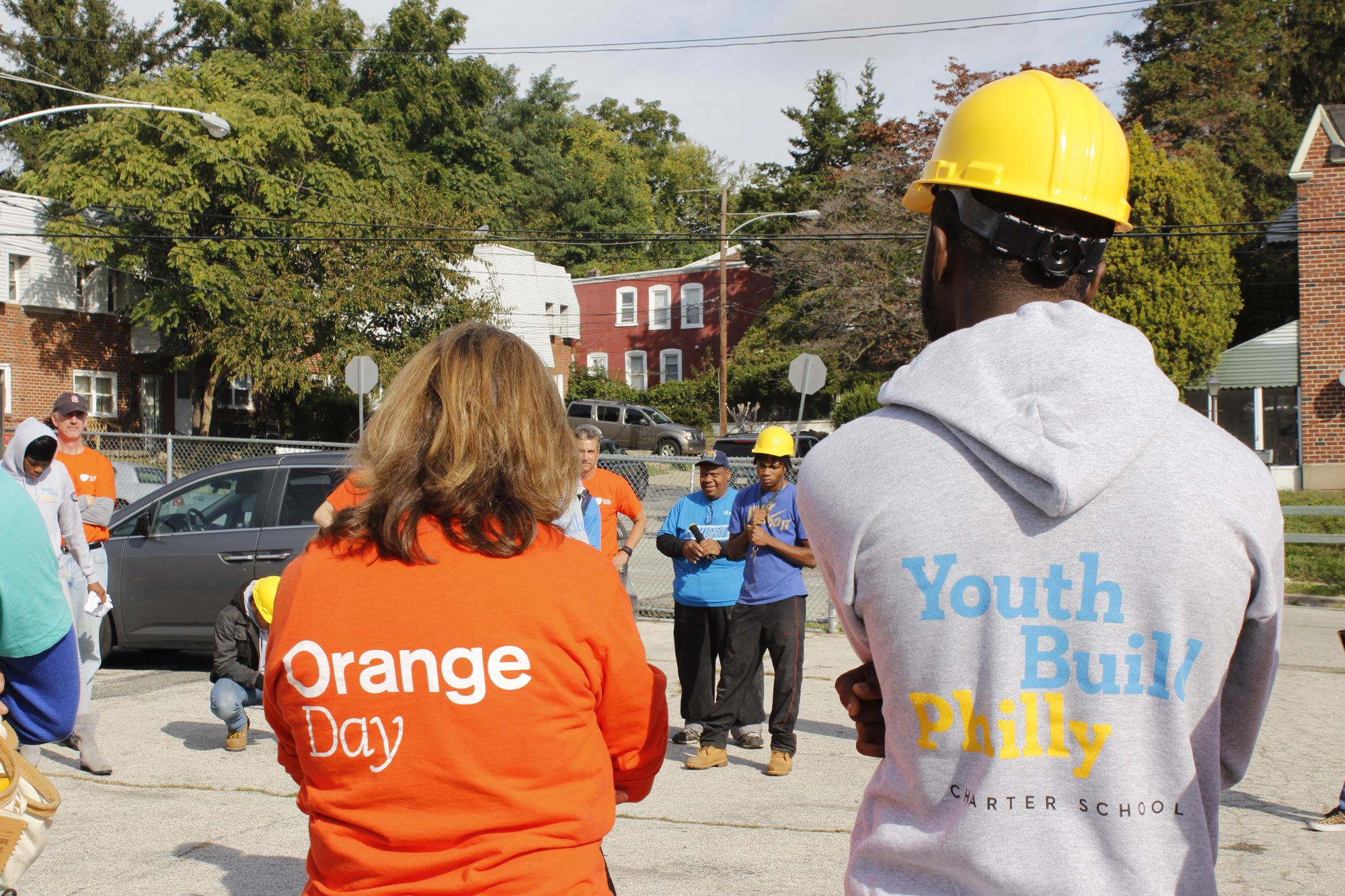 .
We have partnered with GSK volunteers in the Philly region for several years, and are always impressed with the work ethic, focus, and teamwork that they bring to each YouthBuild project.  Working with GSK volunteers means more than extra hands; it's an opportunity for our students to learn and practice professional collaboration.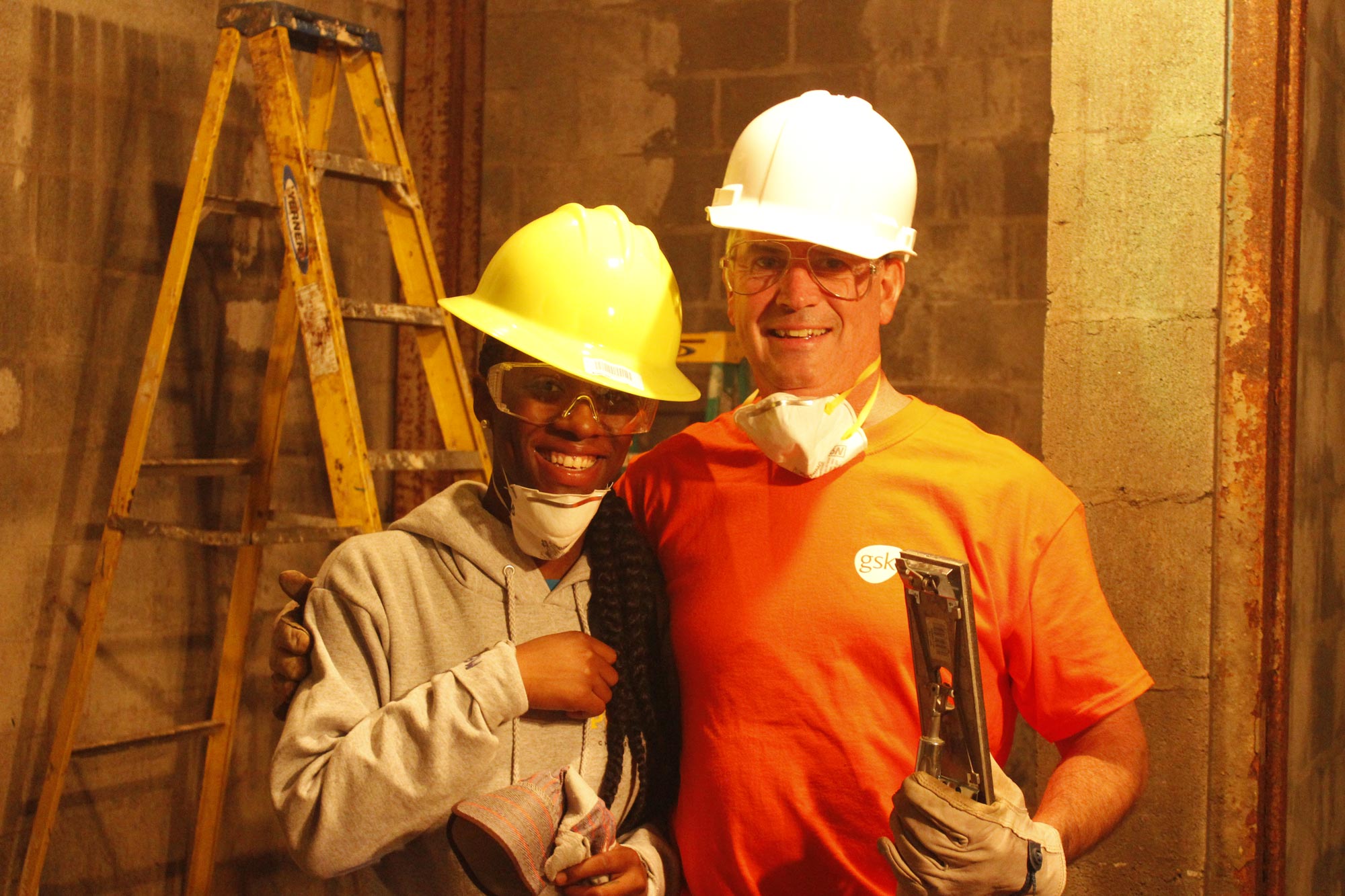 Yesterday our students and volunteers focused their efforts on repainting the interior and exterior of a warehouse space that will be turned into an office space for a new nonprofit in the Logan section of North Philadelphia. Crews of students and volunteers also constructed interior wall frames.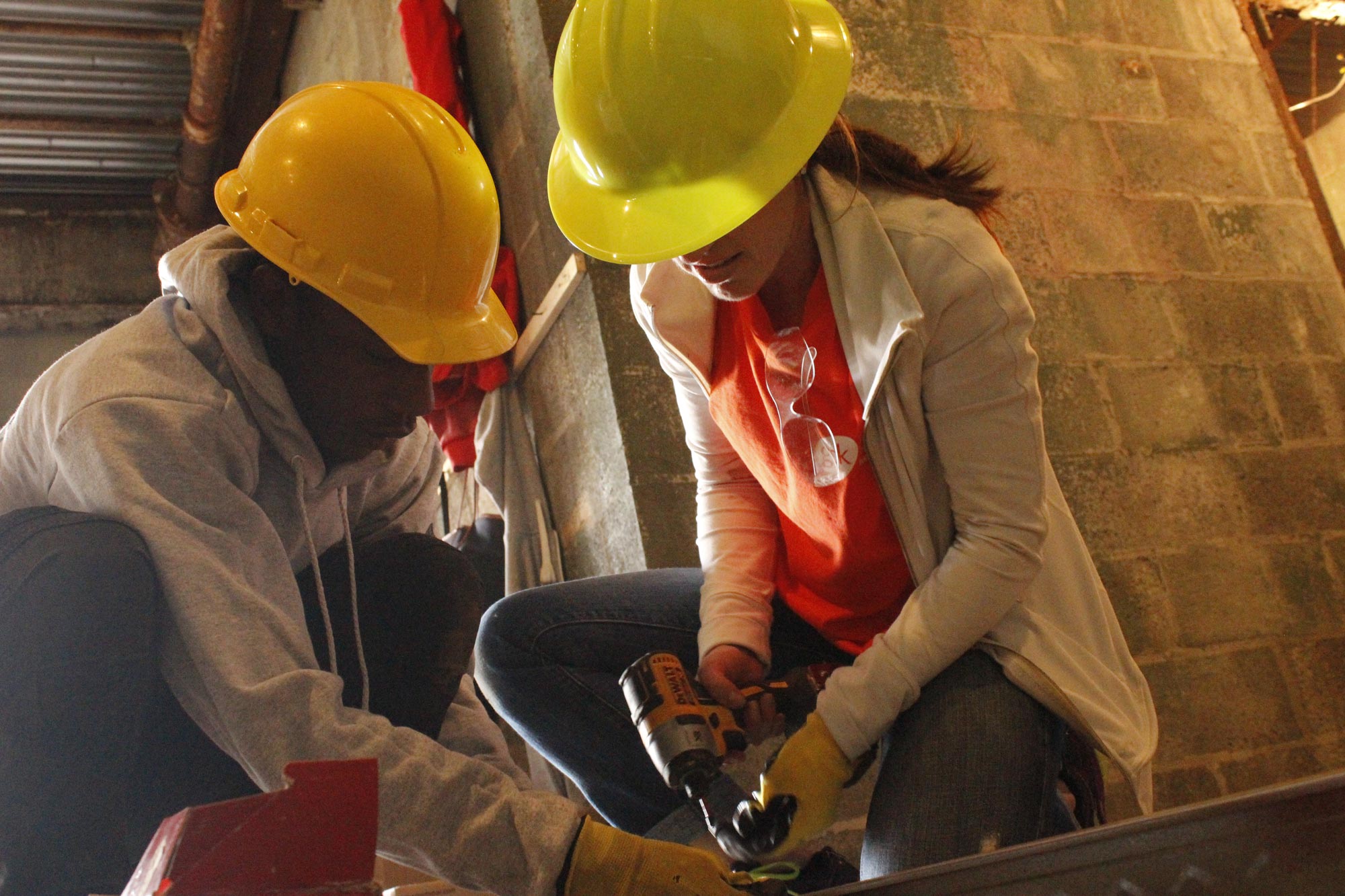 By the end of the day, a whole stack of frames had been built, and all the interior walls were repainted!  Thank you, GSK for your help!