February 8, 2019– GreenBuild students had their first meeting at the Drexel University Dornsife Center for Neighborhood Partnerships, beginning a partnership with Drexel Dornsife Center and Drexel Writers Room. The partnership marks YouthBuild's GreenBuild vocation track's move into the early stages of being a solar contractor. The day began with an overview and tour of the Dornsife Center, which is a neighborhood hub in West Philadelphia that focuses on programming that supports the community and the surrounding neighborhoods. This stakeholder driven facility works with many nonprofits to solve community issues, especially those related to health and wellness, by promoting community development.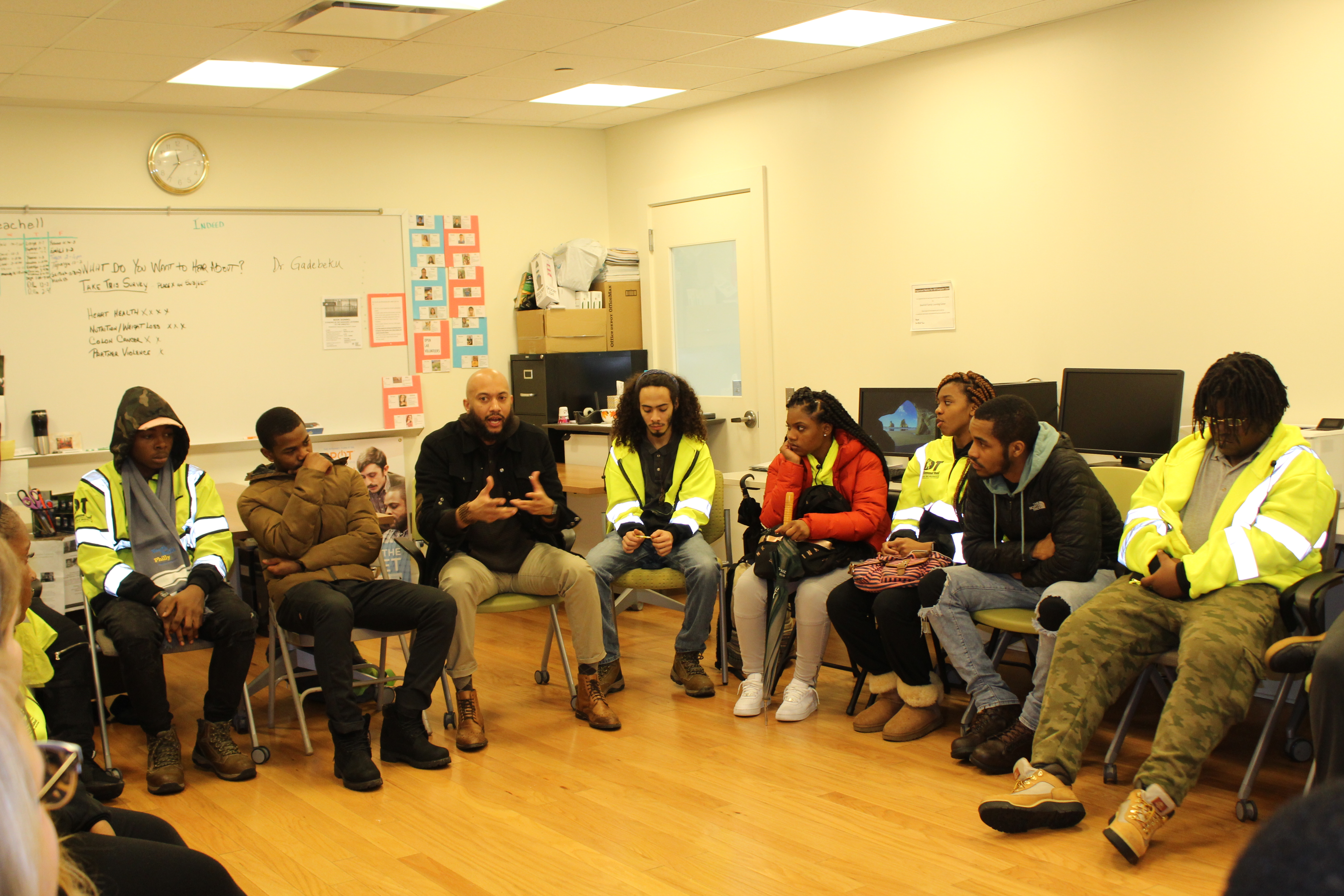 To help develop the community, GreenBuild, led by George Jenkins, is working to create job opportunities in the growing solar energy industry here in Philadelphia. Over the next three years, funding is set up to launch GreenBuild as a solar contractor, eventually leading to internships and employment opportunities offered through this emerging partnership.
To put the opportunity into perspective, current GreenBuild students spoke with four alumni, who were Building Trades students during their time at YouthBuild. Alumni spoke about their career experiences, highlighting how they were able to be successful and use the skills they learned at YouthBuild to grow professionally. The meeting sparked excitement among GreenBuild students and served as inspiration for what's to come.