October 25, 2019— Every year YouthBuild Philly kicks off a day of service centered around our core belief in the value of positively impacting the community. As part-time AmeriCorps members, all YouthBuild Philly students aim to "get things done for America" and contribute at least 450 hours of service to the city of Philadelphia. This year, #ybphilly's Student Life team spearheaded the project and chose a community space with a rich history and connection to African culture: The Sankofa Community Farm at Bartram's Garden. Guided by the West African principle of Sankofa, which means "remembering our past to protect our future," the farm aims to bring consciousness and resources to the Southwest Philadelphia community. Sankofa Community Farm's deep roots and connection to the Philadelphia community made it the ideal partner for this year's service kickoff.

The day started off with the AmeriCorps pledge and some words of inspiration from Director of Student Life, Zuri Stone. Zuri's remarks stood as a reminder to students about the purpose and WHY behind YouthBuild Philly's commitment to service.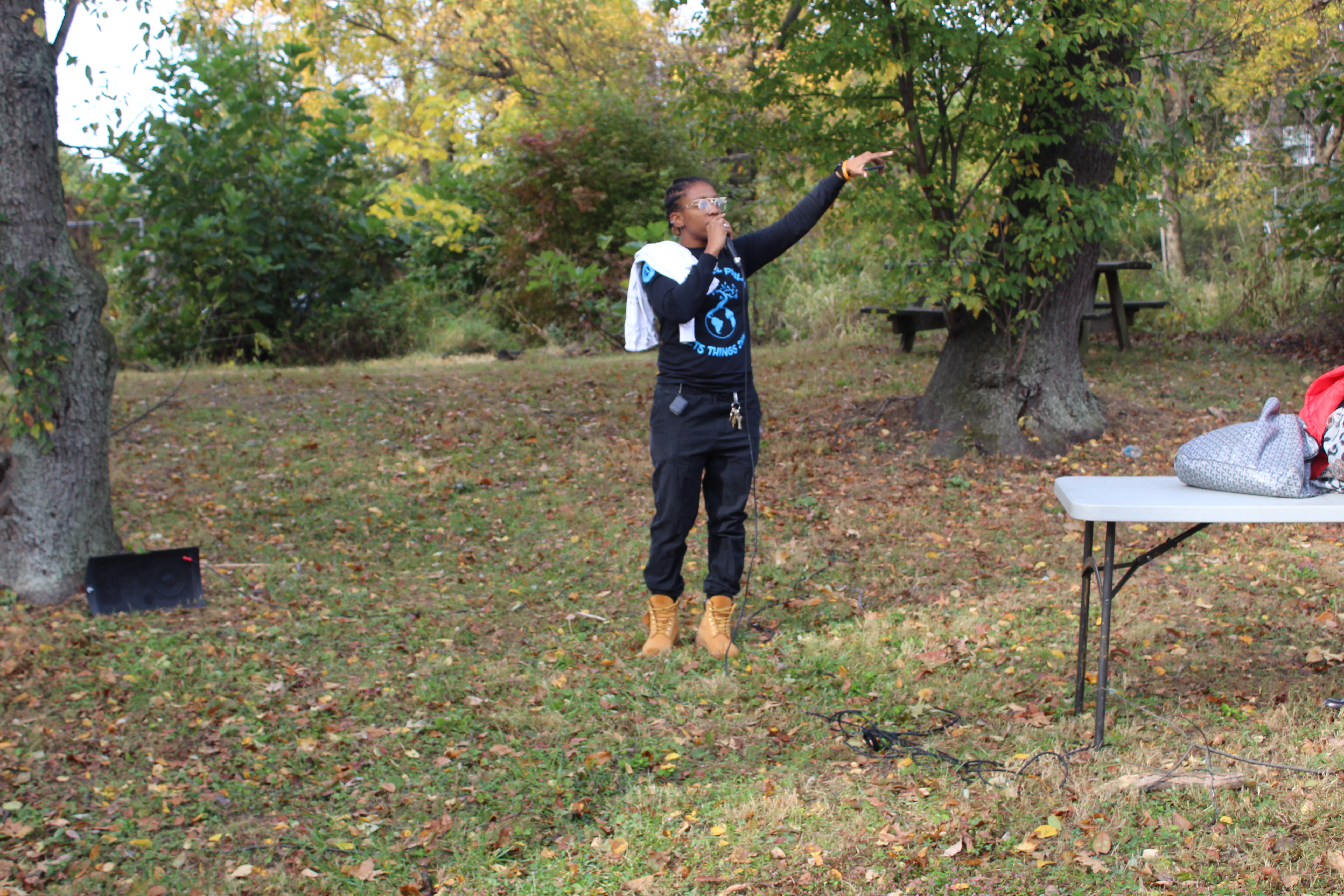 The Sankofa Community Farm at Bartram's Garden Co-Directors, Chris Bolden-Newsome and Ty Holmberg led a discussion with students and provided history about the farm and its connection to the community. "We are growing food for people in order to encourage folks to understand and exchange, and YOU are helping with that today," says Chris. Additionally, Chris encouraged students to let the principle of Sankofa guide their service throughout the day.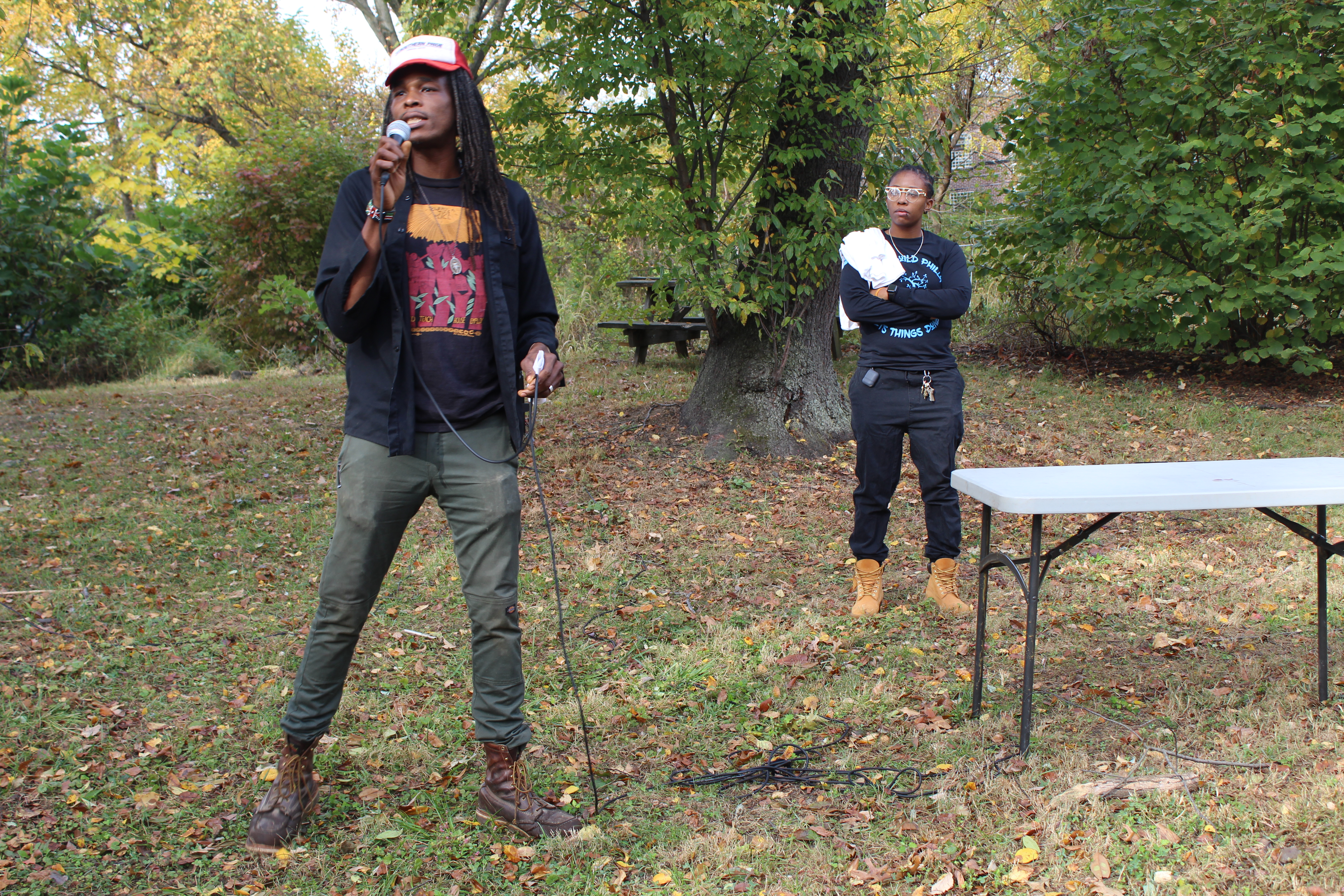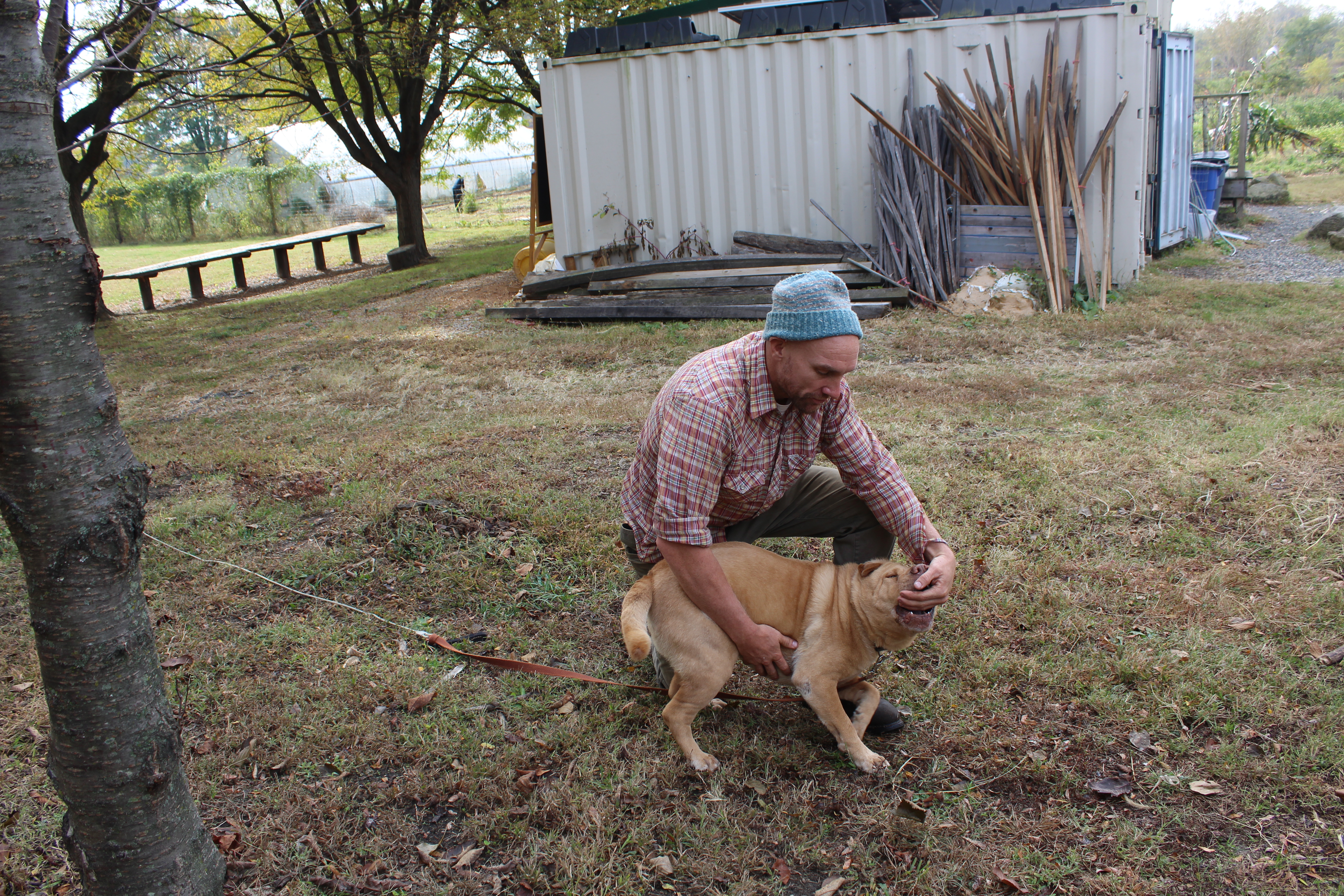 After the team rally, YouthBuild Philly came together to revitalize and renew the farm and community garden through various projects such as:

Constructing new community garden plots (Plots that haven't been restored in ten years):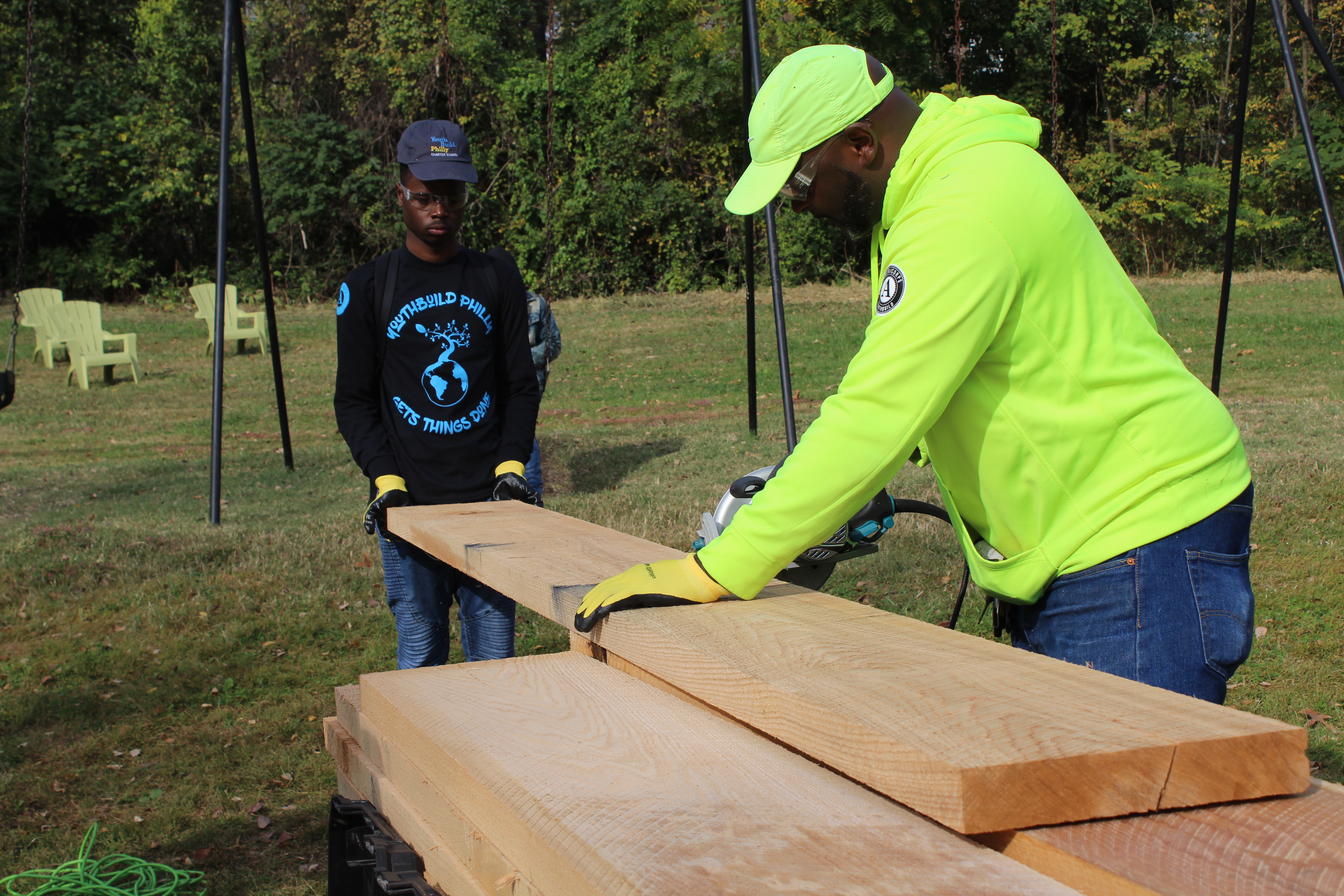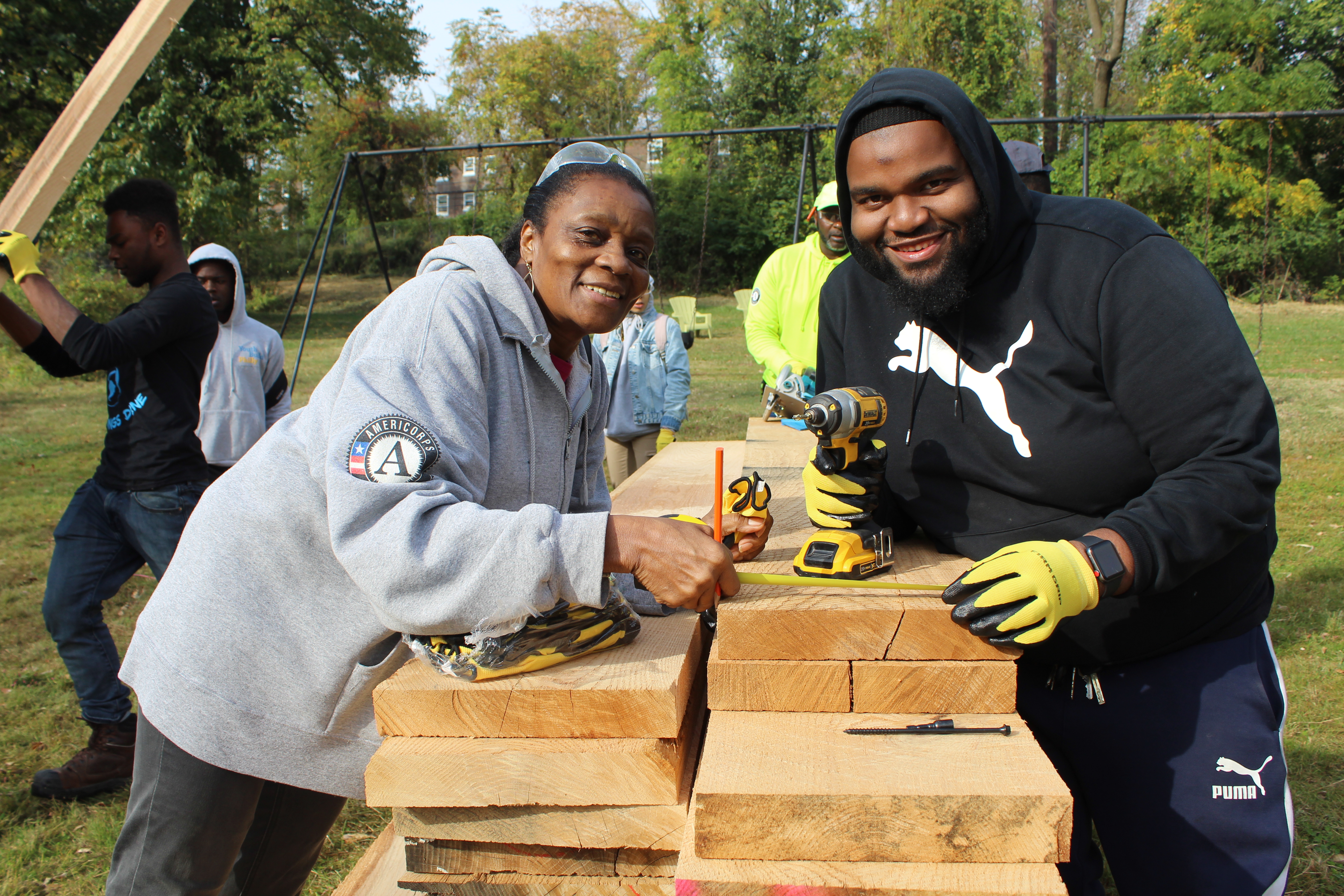 Berry and orchard planting (led by the Philadelphia Orchard Project):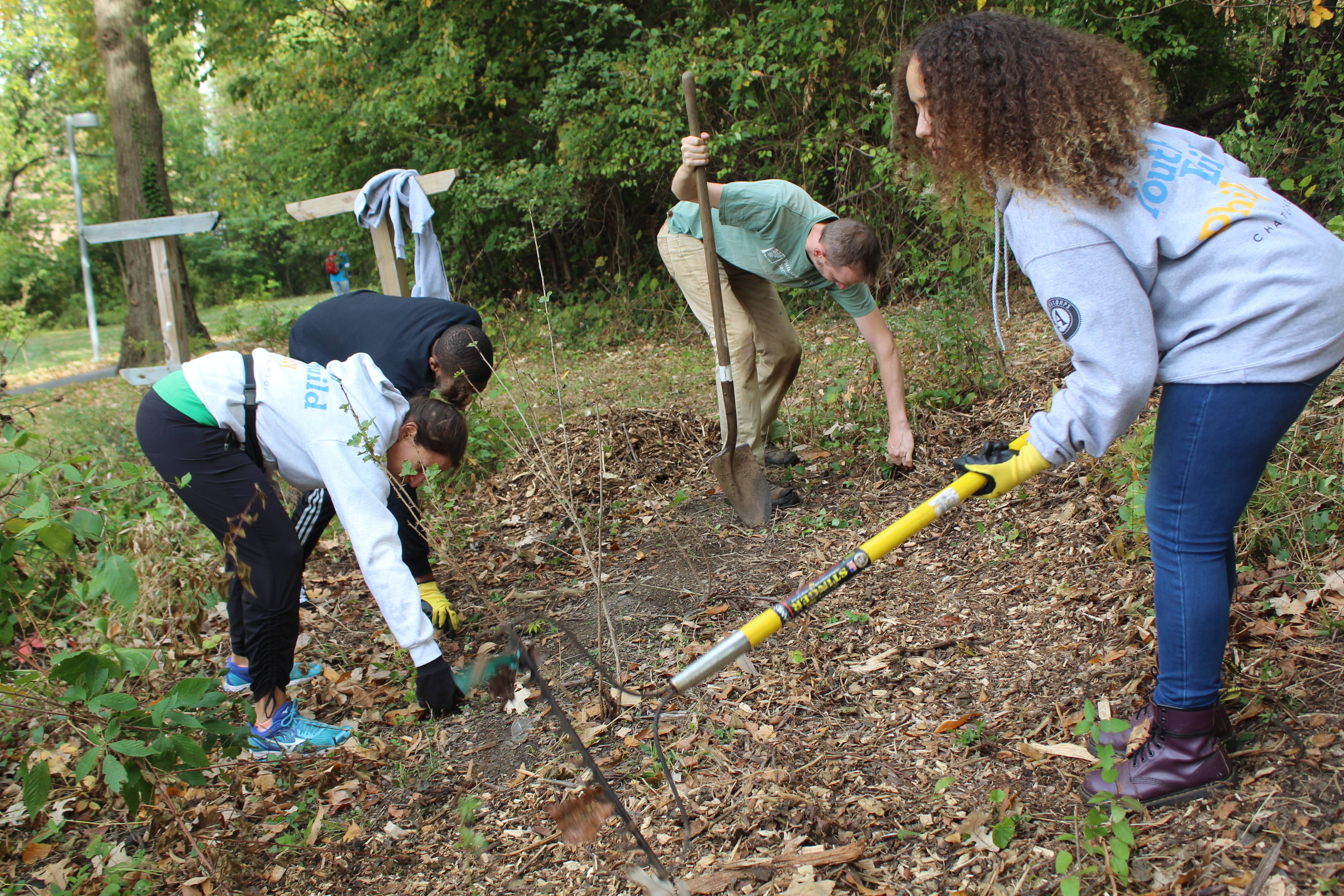 Care packages containing male and female hygiene products to be distributed to men and women in local shelters: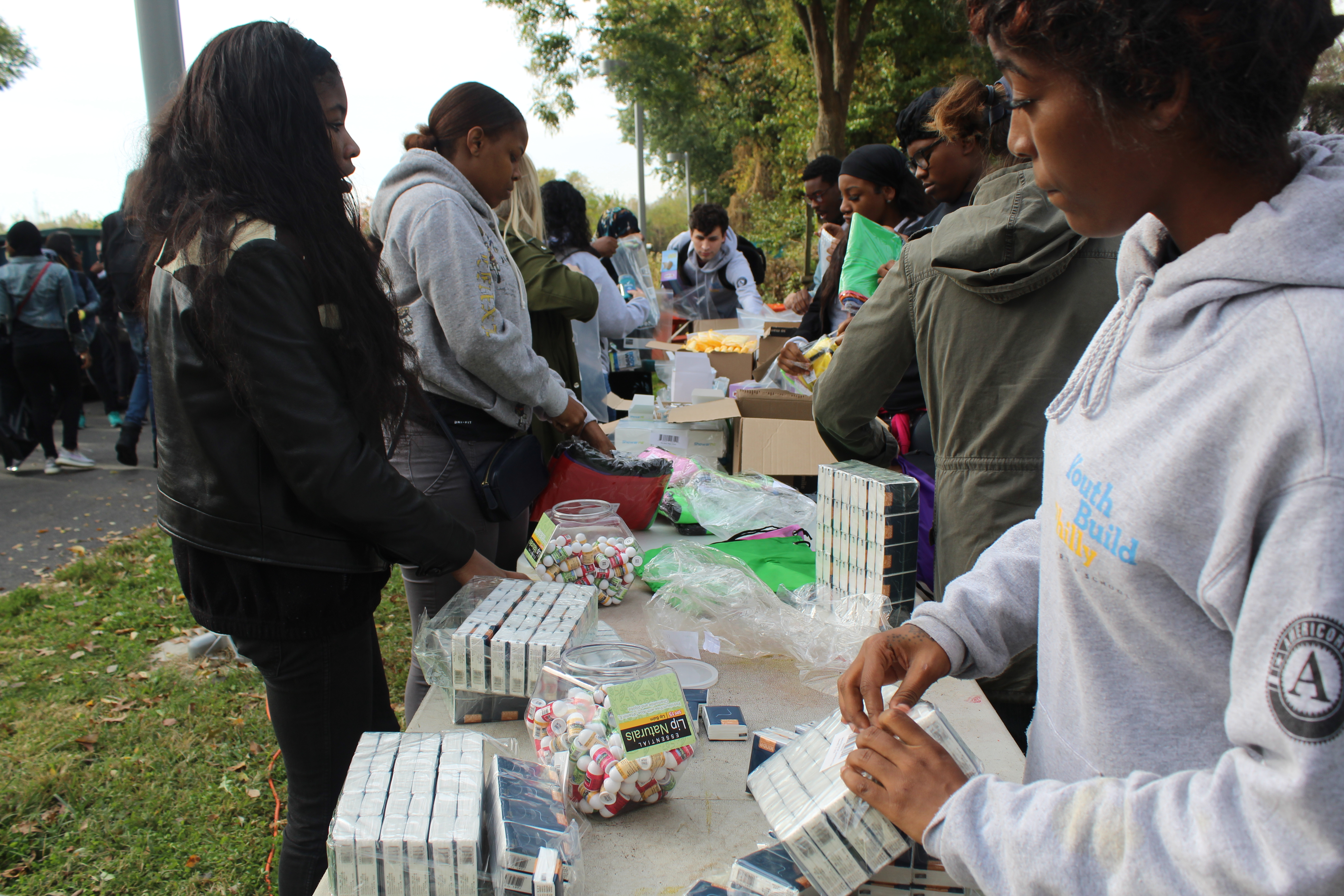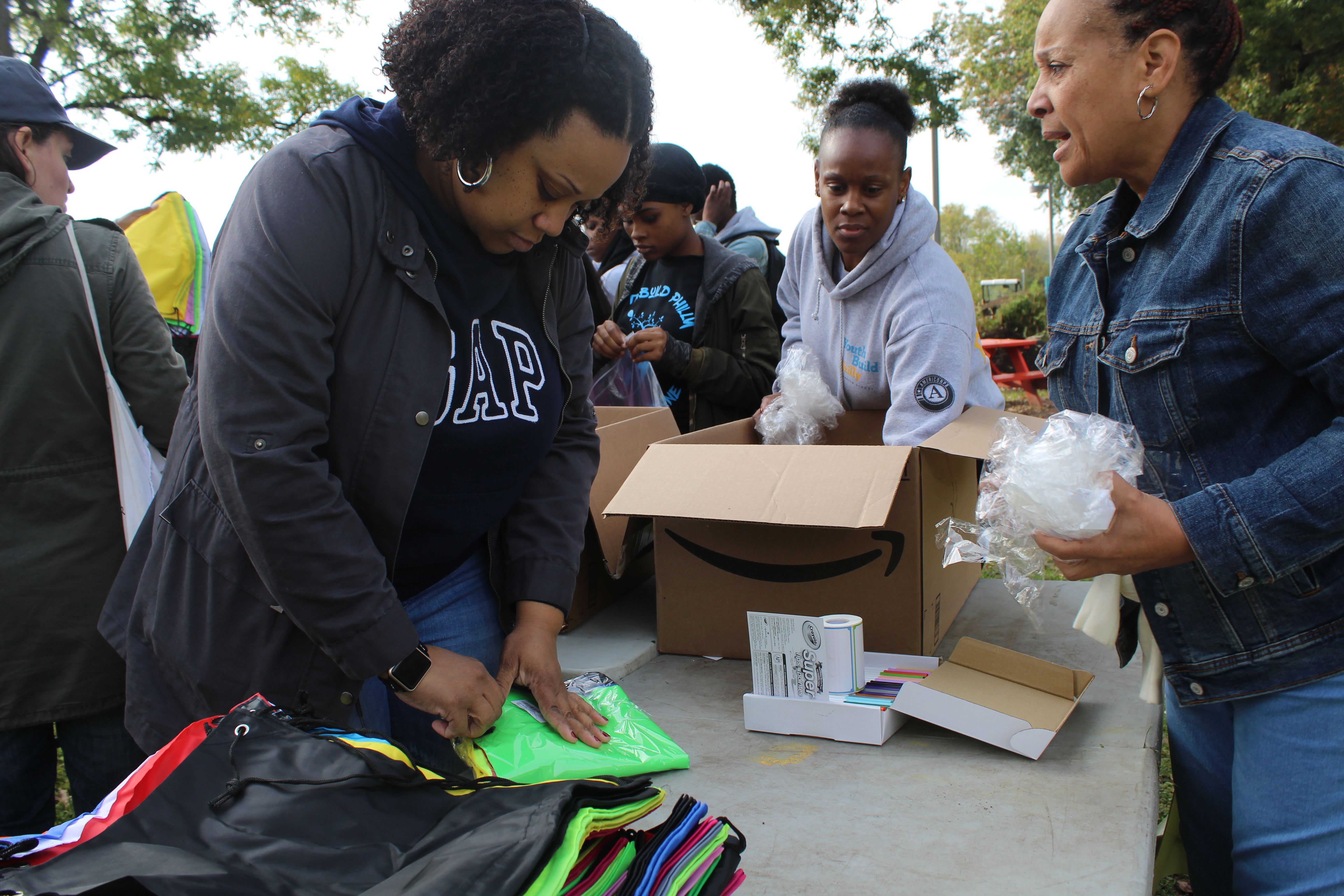 Greenhouse cleanup:
Farm Team that focused on preparing beds for the Winter and drainage systems: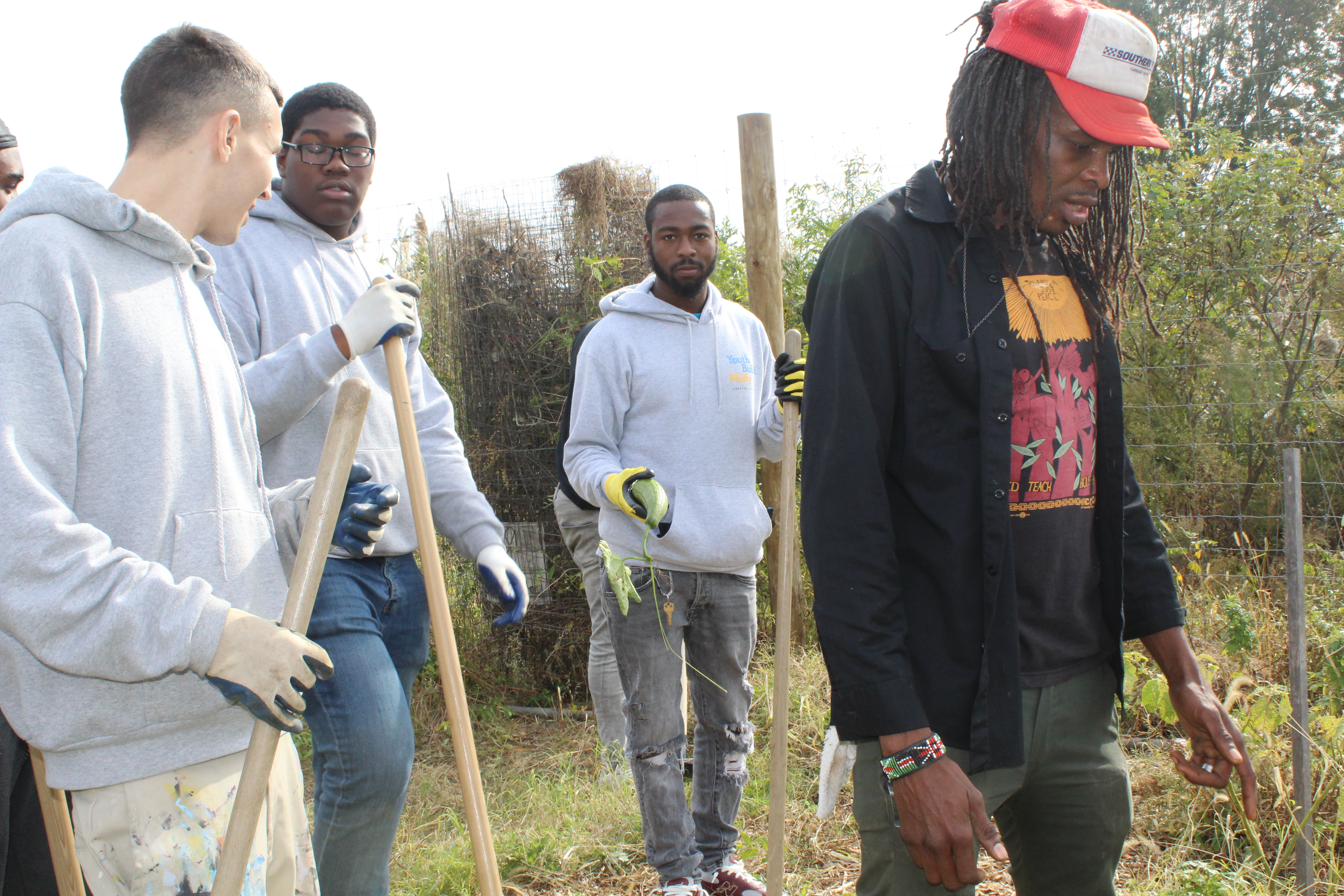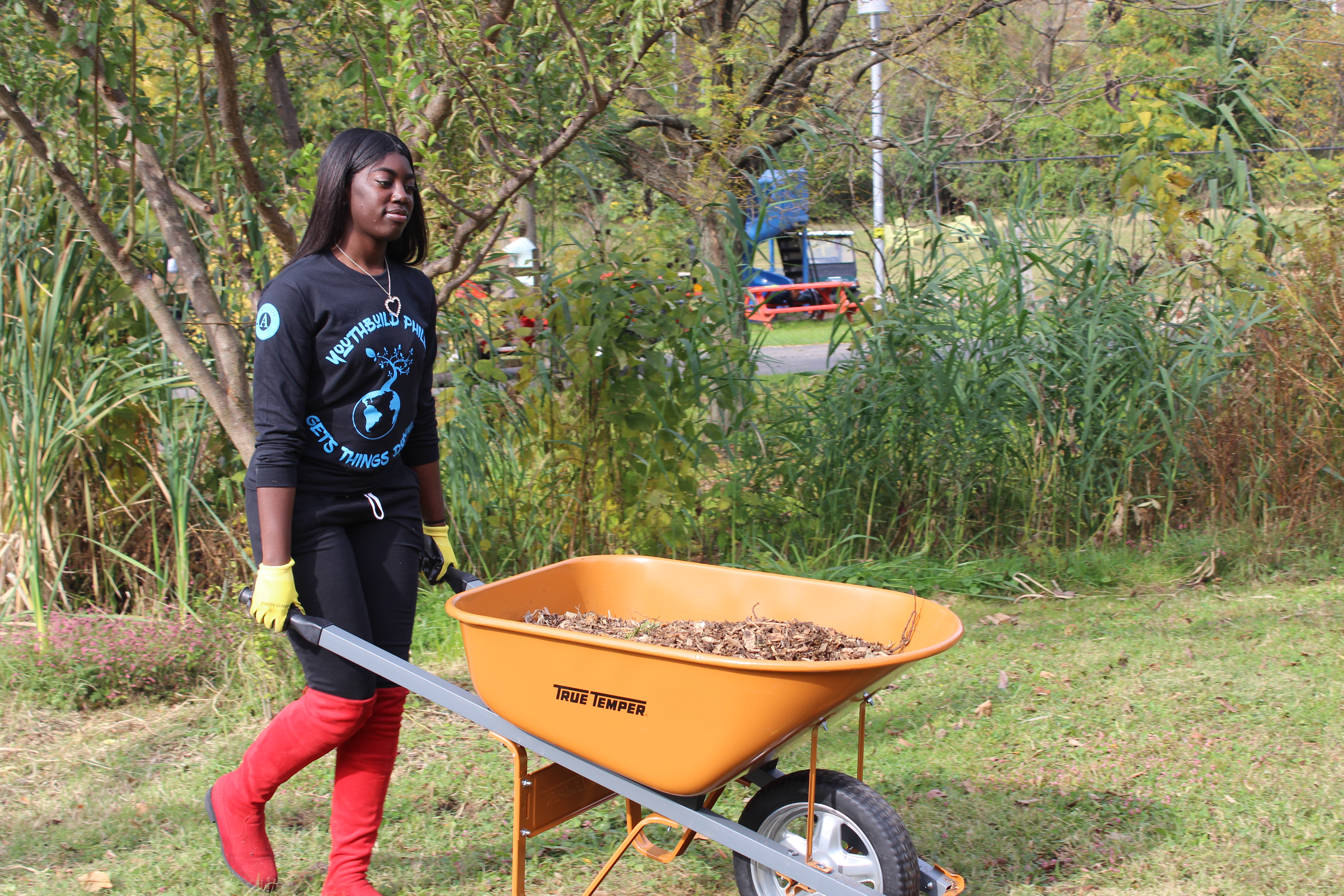 Street cleanup (on the side of Bartram's Garden):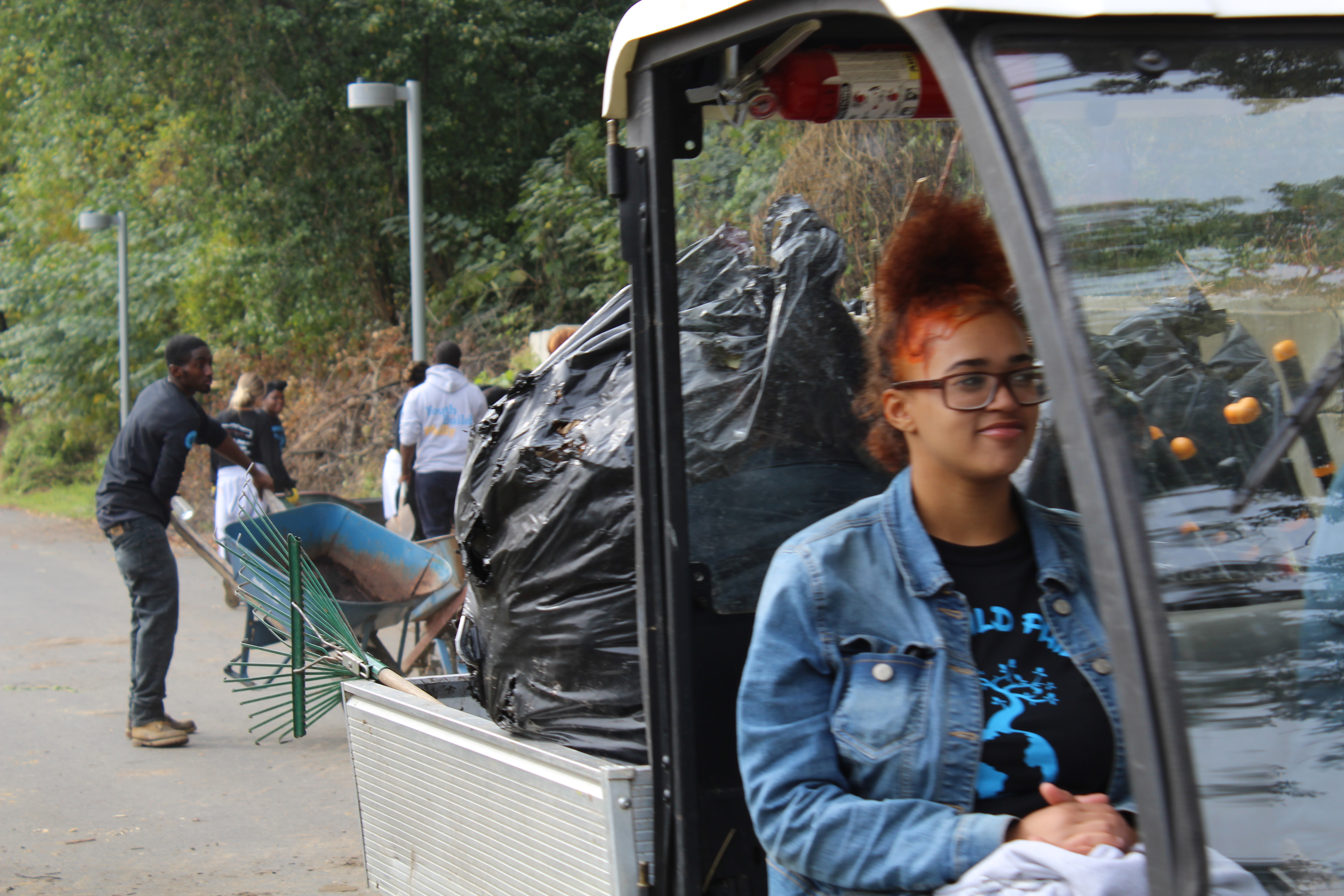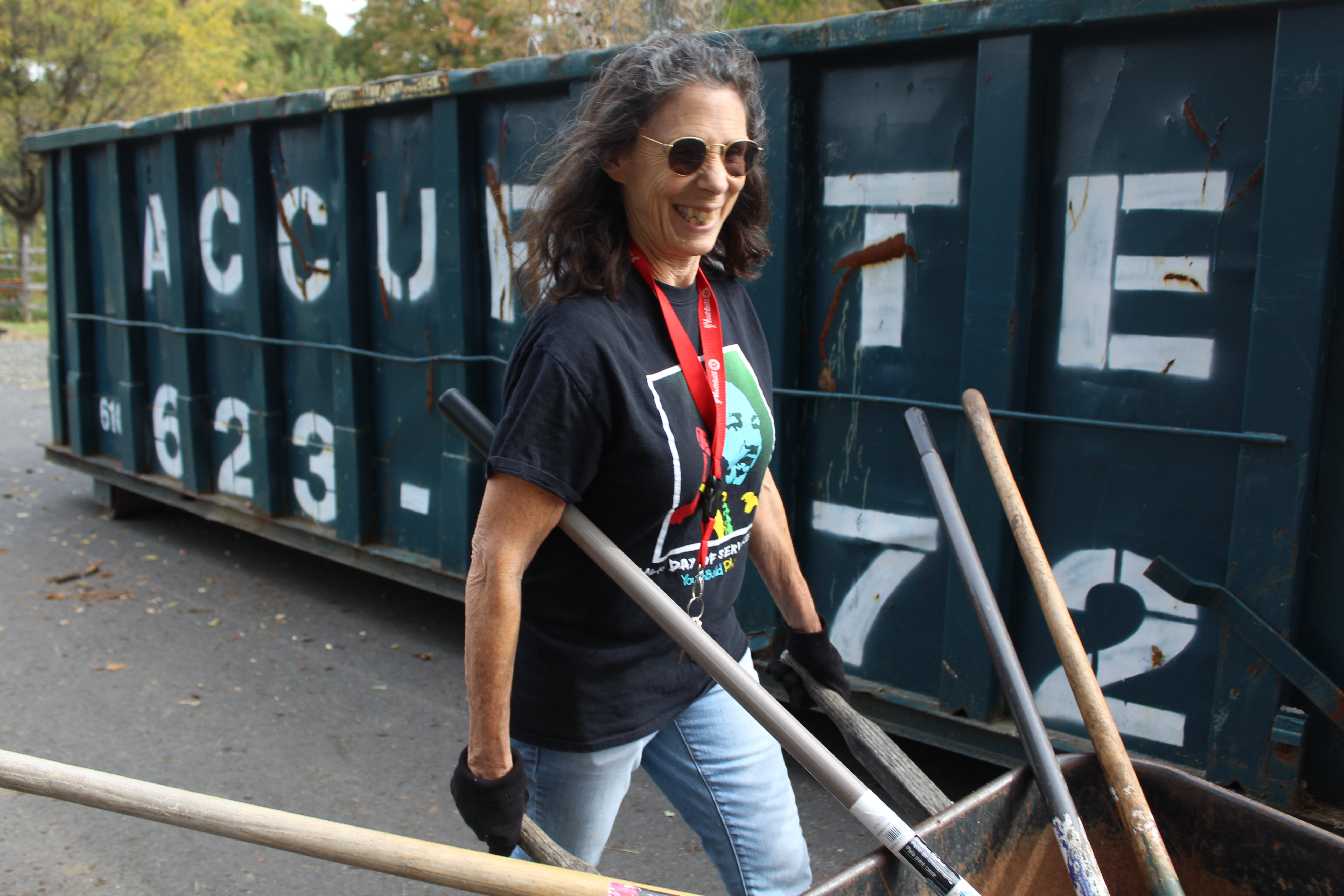 "The Service Kickoff day was a powerful reminder of how much service to others is critical for any community. After taking the AmeriCorps pledge to "get things done", YouthBuild students worked hard and persevered through two hours of manual labor with peers and staff. Our work at Sankofa Community Farm at Bartram's Garden affects the cultural foodscape of the local Southwest Philly community for this growing season and beyond," says Tara Anastasi, Assistant Director of Student Life at Youthbuild Philly.

The Class of 2020 showed up, showed out, planted seeds for the community and YouthBuild Philly's Class of 2021 who will potentially witness the growth of this year's project at the Service Kickoff next year.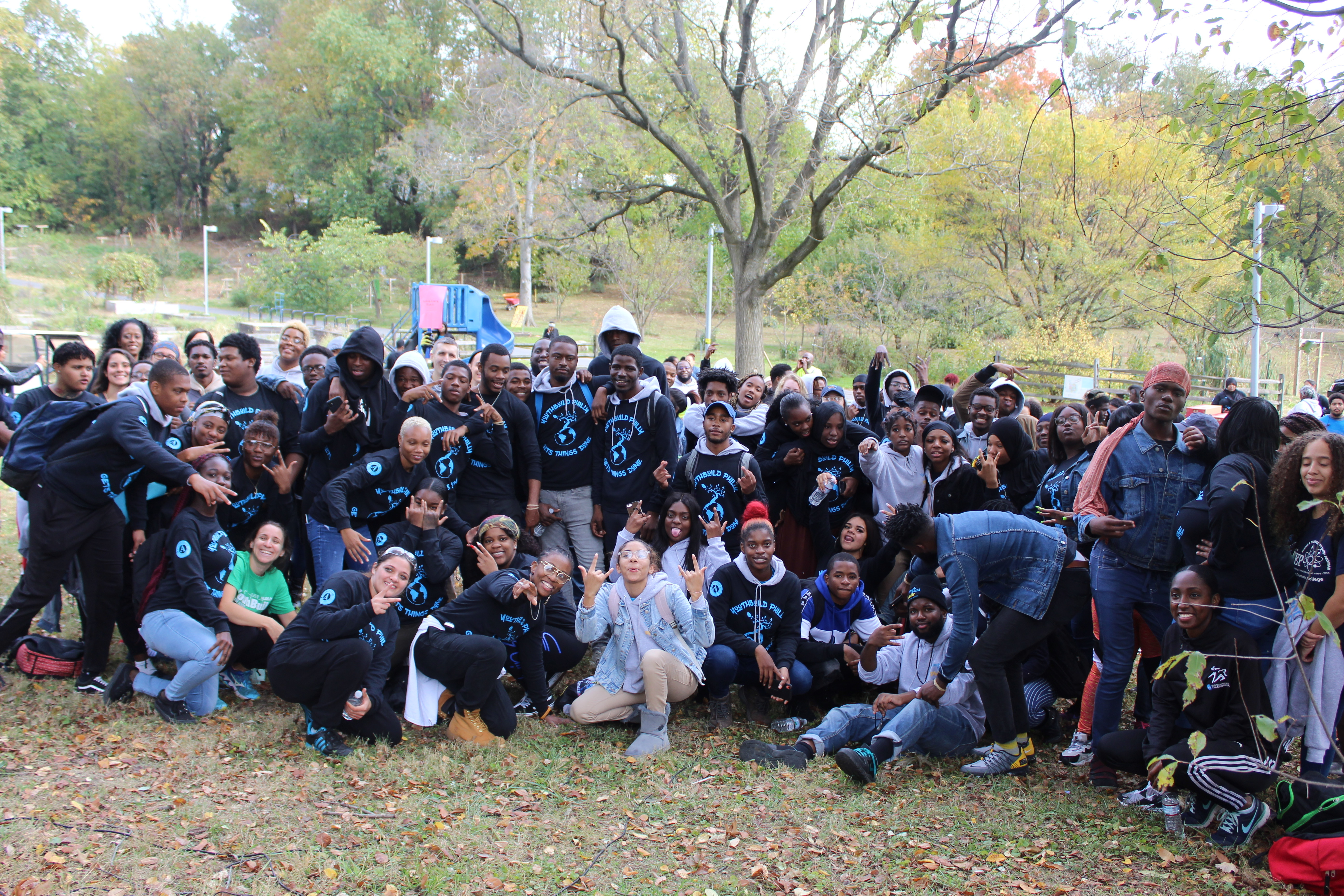 Shout out to the Class of 2020 for getting things done!
Check us out on Instagram for a recap of the day on the #YBserves Highlight on our profile.

See below for a slideshow of more photos from the kickoff: