BIG "Welcome Back!" to Ashlee Hipp, Special Education Teacher and Reading Specialist here at YouthBuild Philly. 
September 2017 marked an exciting new chapter for Ashlee, as she welcomed her newborn son Ryan into the world. After returning from maternity leave in January 2018, Ashlee has  rejoined the YouthBuild Philly family like she never left. Hear about Ashlee's return to YouthBuild, her experience with the Class of 2018 and her new bundle of joy!
For those who haven't had the chance to meet you Ashlee, how long have you been working for YouthBuild Philly and what is it that you do here?
I've been teaching at YouthBuild Philly for five years.  I'm a Temple grad and I recently got my Masters in Education and Reading Specialist from Cabrini University. I was initially hired as a math teacher, but now I am the Special Education Teacher and the Reading Specialist at YouthBuild.  Reading is a skill that is required everywhere, so I can be found teaching in a variety of classrooms including the CDA classrooms, Reading classes, even Math and sometimes others. I also run a Reading Intervention class on my own.
YouthBuild is so excited to welcome you back, how are you doing?
Good, good!  I'm just returning from maternity leave – I had a little boy in September so he is 5 months old now.  I took 4 months off work, I came back right after the holidays.
Congratulations, are you excited to be returning to YouthBuild?
I am!  It feels like I've been here all year.  Before returning, I was slightly concerned that it might be weird because I was not going to meet the 2017-2018 students until January and they may be like – who is this woman?  But the students have been really receptive towards me and I feel like I haven't missed a beat!
Having time off to spend with your new son and family, how has the adjustment returning been?
It was difficult at first, but I really enjoy what I do and I love our students – it's usually like an instant connection.  I don't know why, but it's always been like that for me here at YouthBuild.  I'm usually so focused on our students and helping them stay on track and accomplish their work, that before I know it the day is over.  I have to say that the students make it so much easier to spend time away from home, because truly in a sense, I feel that they are my children as well.  It's funny, before I had kids of my own my students would always question me on why I didn't have kids, and I would tell them – you are my kids, I have so many kids … I have too many kids! [Laughter] I have finally had my own, but coming back here, it is like my second home in a lot of ways.  I've been teaching here for five years, so in a lot of ways it is a comfort to return and everyone has been so welcoming, staff and students.  I feel like this is a phenomenal place to work as a mother and a parent because family is so respected.  I find YouthBuild to be so supportive of family life and of making sure that as a whole, you are doing well in all facets of your life.  I really appreciate that.   I feel like that with the support I've received from both ends, co-workers and students, how could I not be doing well with the transition back?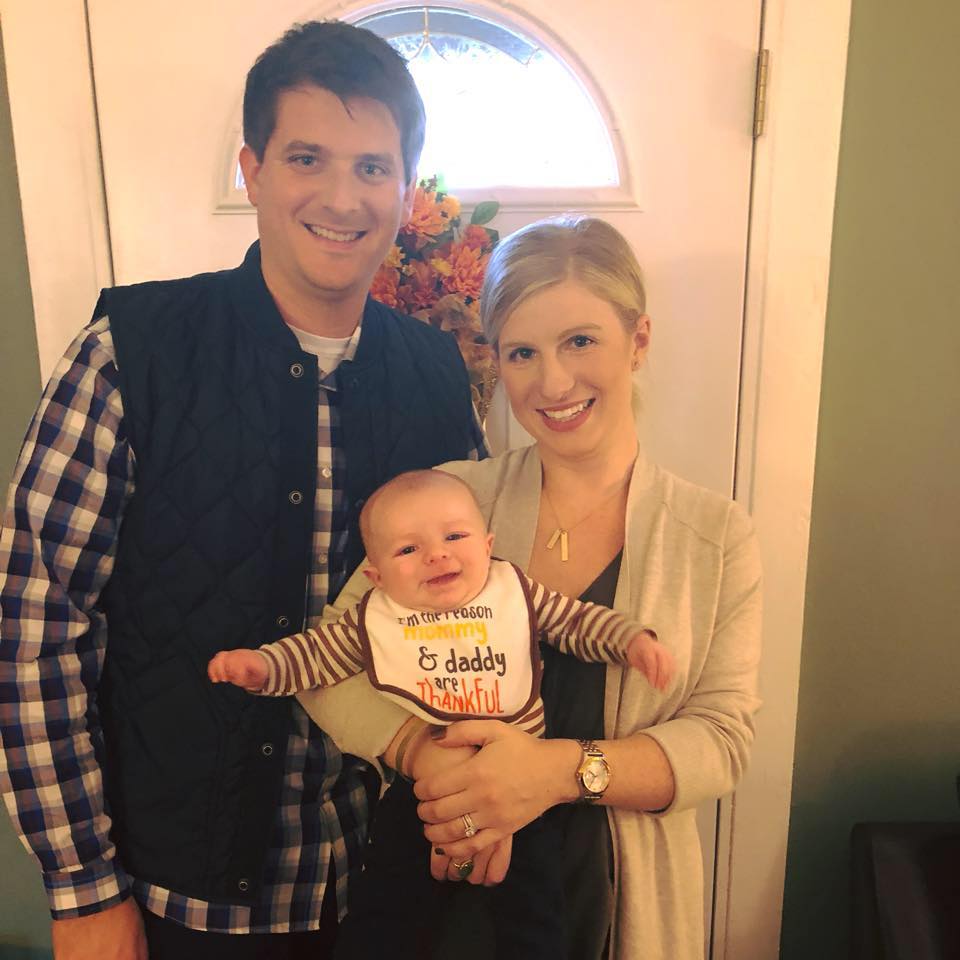 Is this your favorite part of YouthBuild's work environment?
That is definitely it!  I remember when I was setting up for maternity leave, and thinking about how I wanted to be out for longer than FMLA leave, I sat down with my supervisor and she said they talked about it as a program team.  They assured me that YouthBuild wanted to be a family-first organization and wanted to support me in this new chapter of my life.  That is such a rare value for an organization to retain in today's work environment, and I am so appreciative to be supported by YouthBuild in all facets of my life and am happy that I get to continue to grow professionally here.  I feel like because they have done so much for me and provided me with so much flexibility, it makes me want to be the best version of myself while I am working here and I want to give everything I can back to YouthBuild and our students.  
Is there anything interesting you are working on right now?
I am slowly in the process of becoming more of a coach and less of a co-teacher.  My role is actually in a transition, I'm going to begin adapting the curriculum here at YouthBuild.  I'm usually with the students 100% of the time, but I'm going to start doing more work behind the scenes so that I can hopefully reach the needs of more of our students, rather than just the ones I'm physically present with.  I love what I do and I love that I'm trusted in my knowledge here, of what I know and what I think is best – I feel like if I have a new idea I am always encouraged to run with it.  Change and growth are always embraced.  When you combine all of this with the connection that I always feel with our students year after year, it makes me feel very privileged to be doing work that I love so much.
I'm sure I can speak for everyone at YouthBuild in wishing you and your family, especially your new son the best!
Thank you!  He is the best thing that has ever happened to me, seriously.  He is awesome and has taught me so much about life and what is really important.  I'm really spoiled when it comes to how amazing he is!
Glad to have you back Ms. Ashlee! Ryan is the cutest!