Today YouthBuild Philly's Advanced Construction and Green Build squads met with project partners at a design charrette for this year's LEED-targeted renovations on Wingohocking St. in Nicetown.  The Advanced Construction and Green Build students will be the primary groups working to renovate two adjoining and abandoned properties into comfortable, sustainable and affordable homes.  (You can view photos of the properties in their current state here and here.)
Some of you may be wondering what a "charrette" is (we certainly were!).  Its contemporary usage in the world of architecture and design means a collaborative design process.  But why is it called a charrette?  Lucas Hamilton from CertainTeed filled us in this morning with an interesting history of the word: In the early days of modern architectural education, students in France used to submit their 3-D models to their professors by way of a cart (or charrette, in French!) that traveled through the streets of Paris.  Students would work together up until the cart's arrival – and sometimes travel with the cart if they weren't done yet! – to put the finishing touches on their design.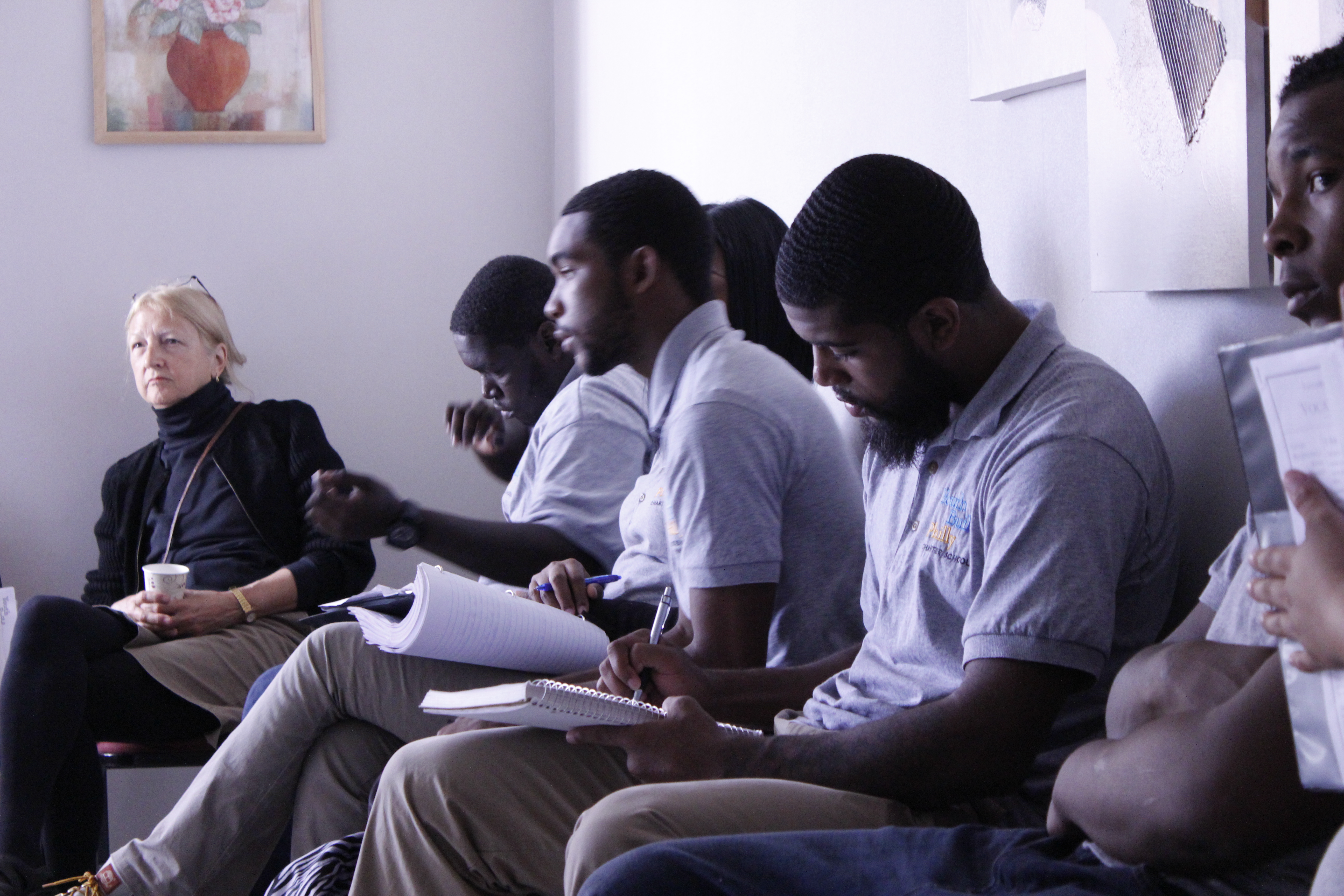 The focus of today's charrette was on creating a LEED-eligible home, built responsibly to support the natural environment and sustain a healthy indoor environment as well.  Students learned about sustainable building practices and products through presentations from Sustainable Solutions and CertainTeed.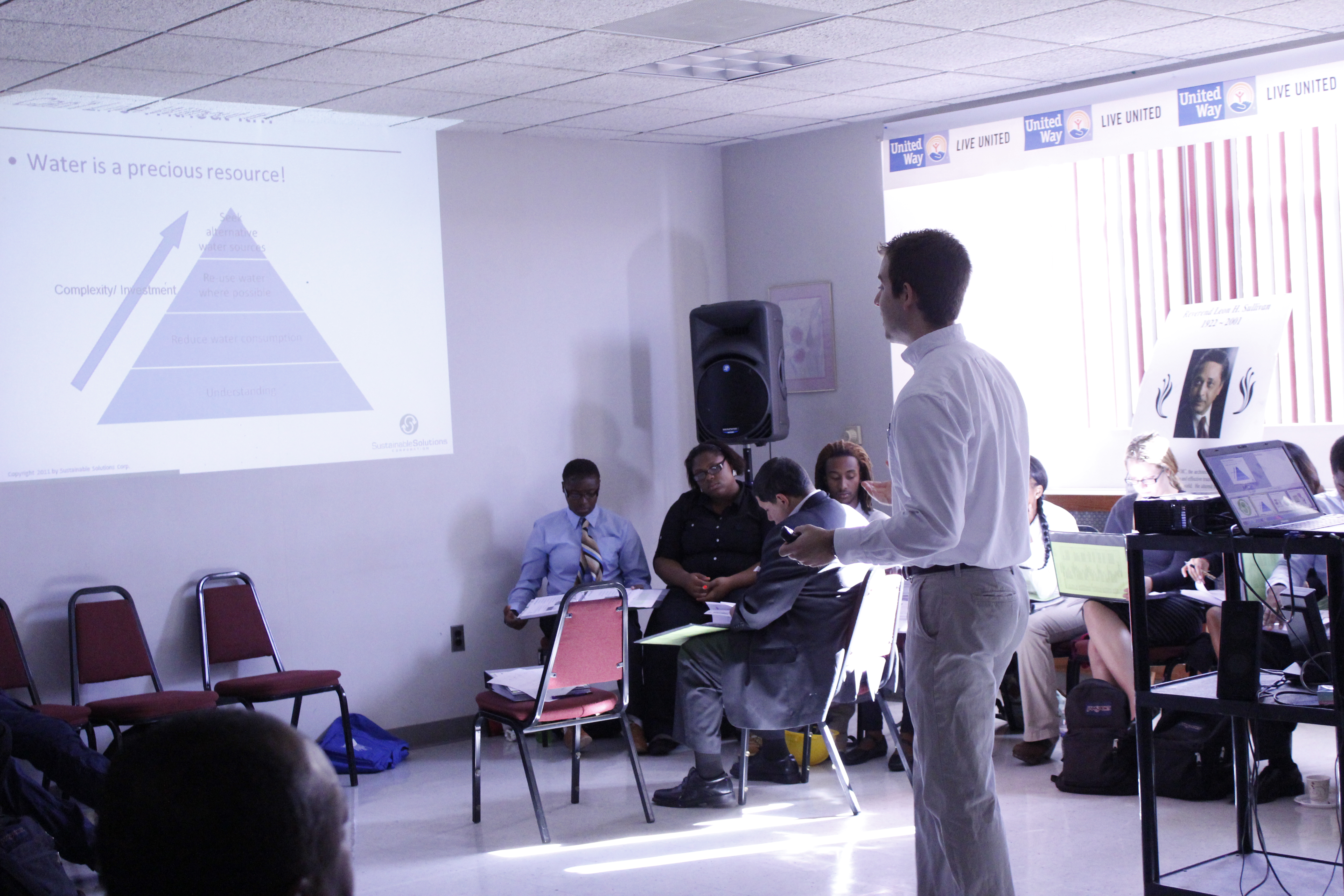 In the afternoon, students and staff broke up into groups to discuss design elements that would qualify the building for LEED certification based on the six-category rating system.  For example, students researched water-efficient plants, fixtures and appliances to consider when finishing the property.  The last home that we renovated in conjunction with Saint-Gobain and CertainTeed received LEED Platinum Certification, and we are optimistic that the Wingohocking homes will receive certification as well!
It was exciting for our students to learn about and participate in the process of sustainable design. We are grateful to everyone who joined us for making this a meaningful and invigorating learning opportunity.
Our timeline for the project is such that the same YouthBuild students who are planning this renovation will see it through to completion and the ribbon-cutting ceremony – i.e., from idea to reality. Keep checking back for updates on Wingohocking St. as we move into the renovation stages this year!