October 16, 2018– Every year, Young Involved Philadelphia (YIP) hosts State of Young Philly, an annual event series that brings together Philly's young professionals, elected officials, organizational leaders, and millennials to highlight leadership citywide. YouthBuild Philly joined YIP's week-long celebration of civic engagement as hosts of Conversation Over Coffee, a student-led panel where YouthBuild Philly students discussed topics relevant to their personal lives and the community. During the event, coffee is served by BAS students in our student-operated cafe.
Young Friends of YouthBuild Philly Board members moderated student panels discussions on student-selected topics: Teen & Young Adult Parenting and Technology & Community Building. Students shared their personal experiences as young parents and young people living in a technology-driven society. The discussion allowed for students to connect with guests and each other to find possible solutions to issues that affect young adults throughout the city.
Conversations Over Coffee continues to be a YouthBuild Philly favorite event because it creates a platform for students to rise as leaders and share their voice with those outside of the YouthBuild community.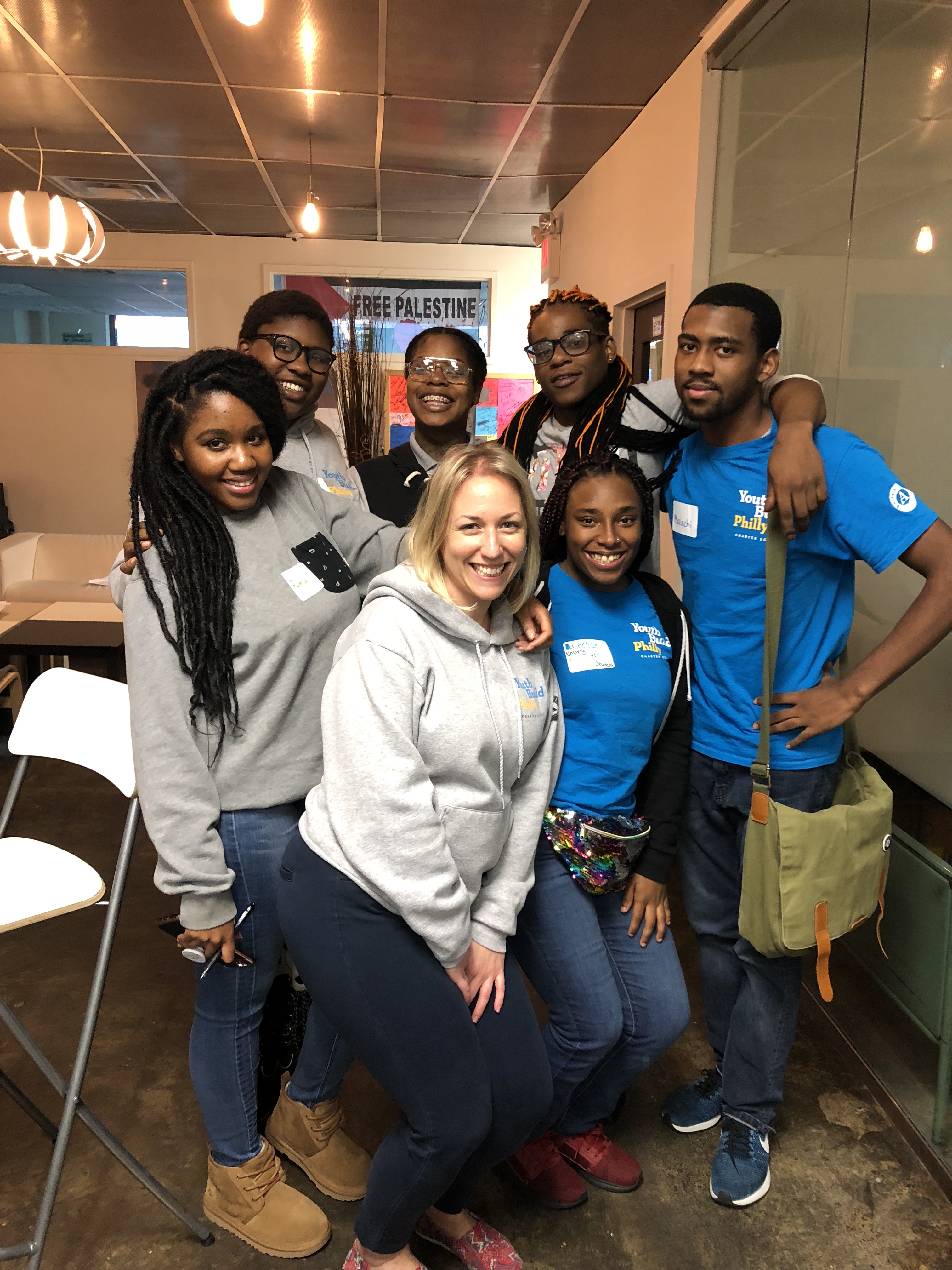 We look forward to next year!