Last week, YouthBuild Philly's Young Professionals and Young Friends groups collaborated to host "Conversations Over Coffee" as part of Young Involved Philadelphia's week of State of Young Philly programming.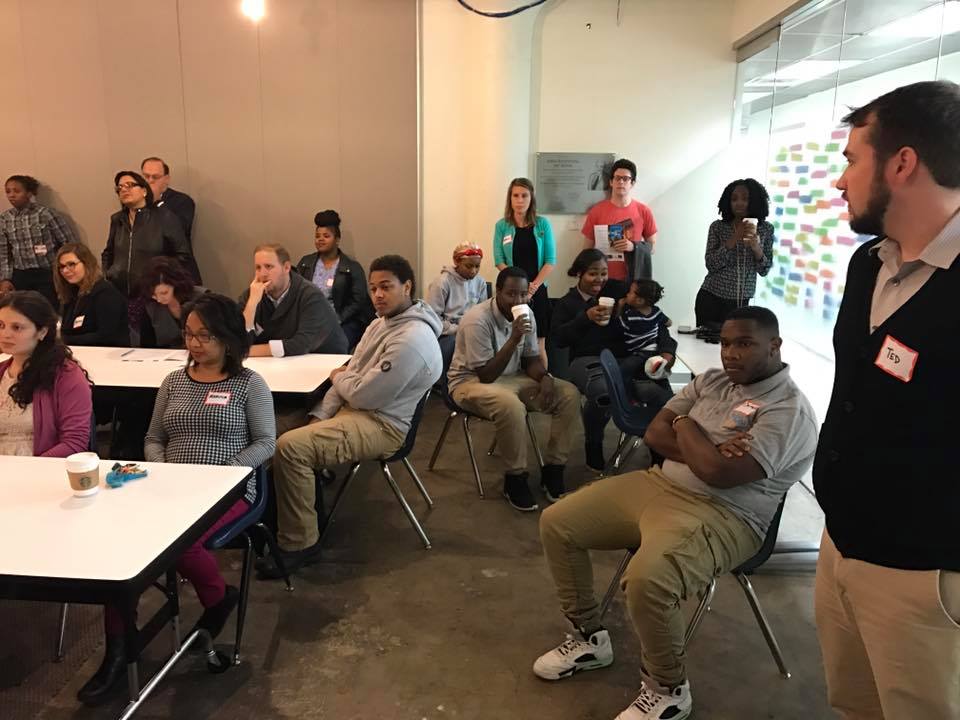 At this event, YouthBuild Philly students and alumni discussed the issues facing young people in Philadelphia, including:
youth homelessness and access to resources
violence
community change and mentoring opportunities
Each 30-minute panel featured 4-6 students sharing their experiences with and thoughts on these issues. The topics were chosen by the students themselves, and questions were provided by our moderators from the Young Friends of YouthBuild Philly, the panelists themselves, and audience members.
More than 30 community members, including Young Involved Philadelphia members, local elected officials, and YouthBuild Philly staff, alumni and current students attended and engaged with our young leaders.
YouthBuild alum, Young Friends Board member, and moderator for the evening, Zurrell Toney, was impressed with the students that participated."The panelists did a very good job with how open and honest they were in answering the questions, and really added to the uniqueness of the event by sharing personal stories about how and why they made certain decisions in their lives."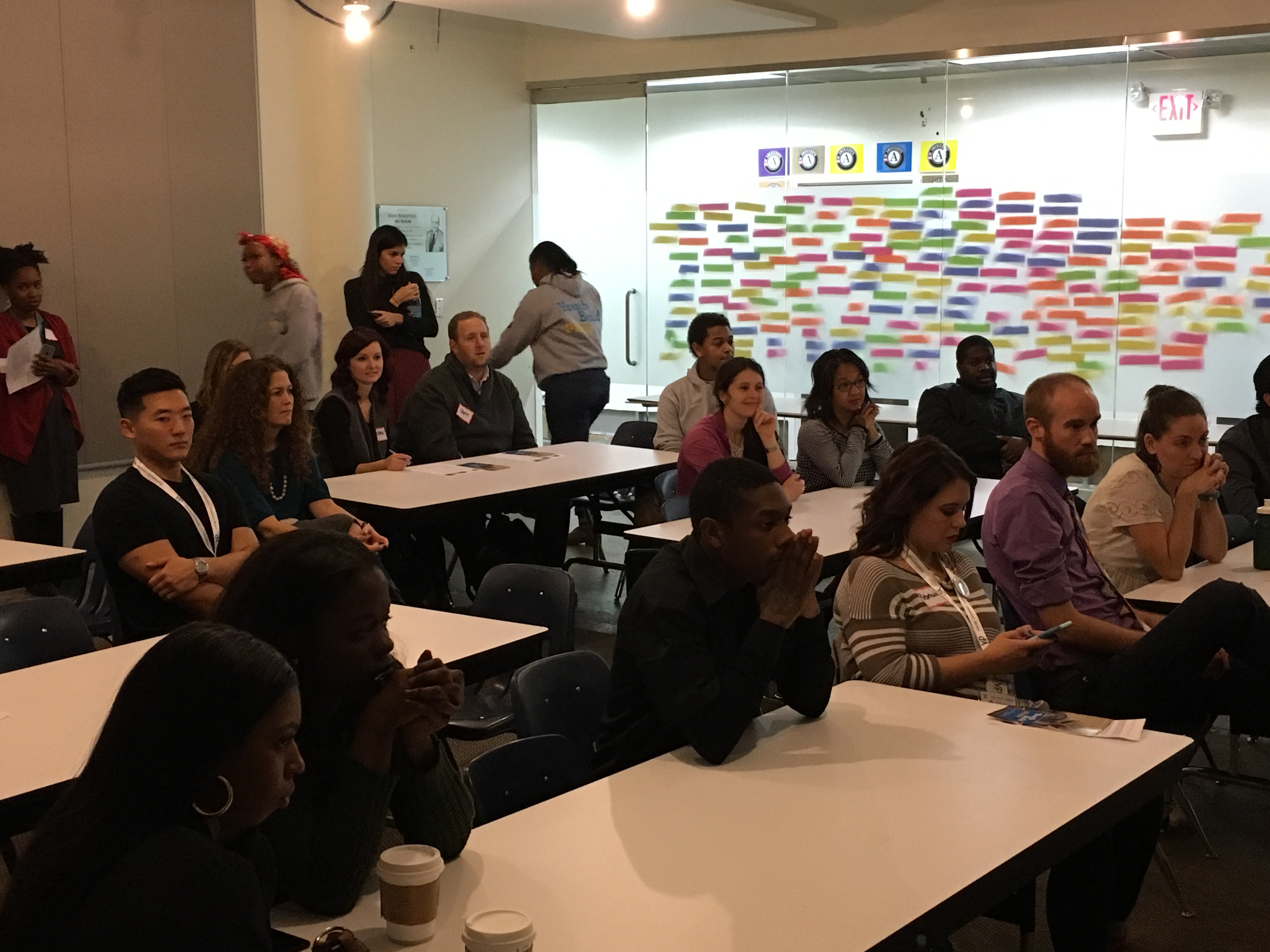 Participating students and alumni relished the opportunity for civic engagement, and thoroughly enjoyed the experience of serving as expert panelists on issues that have had a profound impact on their personal lives and journeys. Several students took full advantage of the networking time between panels to make professional connections with audience members, and clearly stated their goals and plans for beyond YouthBuild.
We're very excited to have been able to participate in this programming, and are excited to work with Young Involved Philadelphia more in the future to help give a voice to Philadelphia's young people.